I'd love to give away $50 prizes. Only YOU can make that happen!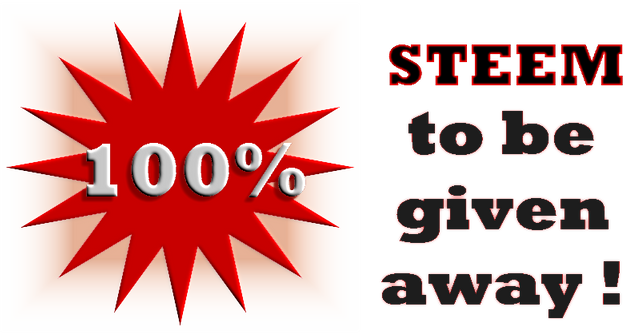 How this contest works
The contest will run for 6 days and close on Sept. 18, 2018.
To enter, simply use the #happystream free LISTINGS SERVICE to promote any article (your own or of a friend). Click the tag to find the latest version of it.
Entrants will select a number between 111 and 666 and in the replies to THIS post they will write, "ENTRY GUESS" followed by their chosen number.
The winner(s) will have guessed all 3 numbers in the correct order and if nobody guesses correctly, then at least 2 of the 3 numbers rolled by 3 6-sided dice rolls must be achieved or the prize rolls over to the following week. (NOTE that there will be no numbers 7, 8, 9 or 0). Example: Dice rolls = 456. Players guessed 152, 256, 416, 555, and 645. Guesses 256 and 416 would split the prize for each having 2 of the 3 numbers in the correct places.
The prize pool will consist of ALL the STEEM collected during the contest period.

Dice rolls were: 2,3,1 for 100% SBD Give-Away 0066 (last week) and nobody guessed at least 2 numbers correctly. Last week's prize pot rolls into this week's pot.

I sincerely thank you for your participation!



The #happystream now has a POST PROMOTION category! Make use of it... it's free!
Play real board games and earn Steem
Check out the daily Zombie Adventure Games by @happyme!