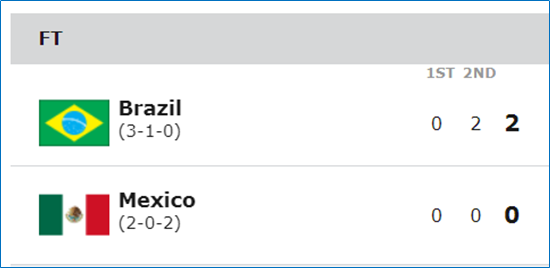 THE WINNER OF THE CONTEST DAY #18 JULY 02, 2018 IS:
@yocritico you achieved the correct score and you did not need the jump-off to win THE WORLD CUP 2018 CONTEST 👍 DAY # 18.
Within 7 days your reward will be sent to your wallet in SBD and you get a point for the final contest.
Good luck to all of you and keep participating.
---
CONTEST FINAL OF THE WORLD CUP RUSSIA 2018.
---
SPECIAL THANKS FOR SUPPORTING THIS CONTEST TO:
---
---
---
I INVITE YOU TO JOIN THE SBC COMMUNITY BY CLICKING HERE:

---