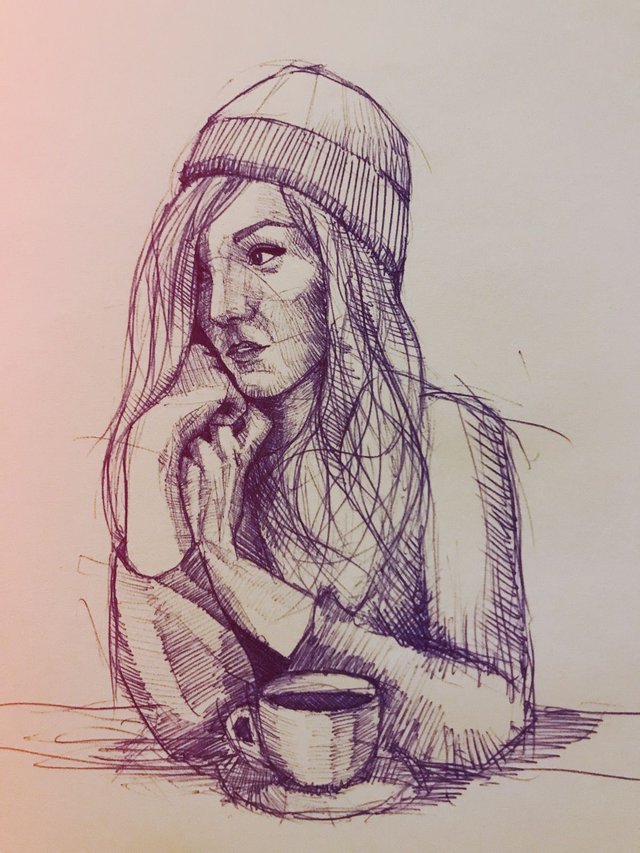 Daily Drawing Challenge is back!
After almost a month of fooling around, I finally decided to get back to it and I am pleased to invite you to participate in the next challenge! Please note that the rules have been changed!
Theme
We start our new day with coffee, at least most of us, right? So let's start this new round with a cup of coffee too! To make a long story short, I suggest you to draw a person with a cup of morning coffee or a cup of whatever you drink in the morning to wake up. Both traditional and digital art is accepted.
The winner takes it all
I am giving away half of the payout for this post no matter how much this post earns to only one person whose work I choose.
All submitted entries will be featured in my future posts.
Rules:
– the picture is drawn by you and you are publishing it for the first time specially for this challenge;
– use the tag "cookiedrawing" (not necessarily first);
– upvote this post;
– resteem this post;
– post your entry in the comment section to this post (I will not take into consideration entries that are not posted in the comment section);
– entries are accepted till 4 p.m. UTC (11 p.m. EST), April, 11.
Ready? Set. Go!