War Riders Pre-Sale Today @ 12pm EST
Starting today and going for 1 week in "stealth" mode, WarRiders will be launching their pre-sale. This will give those that have signed up for their early access pre-sale, to get in cheap and early. This will be a chance to get your hands on a vehicle and some of that precious Benzene. The early access list is closed now. For those who did sign up for the early pre-sale, I will provide you with my referral link for access as soon as I receive it. In the meantime, you can get plenty of info about the game on WarRider's Discord. Lets take a look at the lineup of vehicles that you will be able to choose from in the pre-sale.
REGULAR-GRADE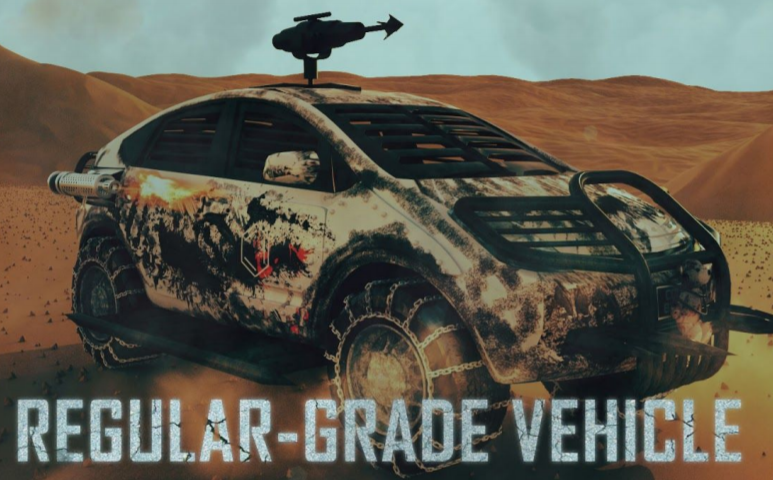 In order to accurately gauge the premium vehicle stats I have included this little guy. These won't pe available for purchase until early 2019, but take a look at the stats. 1 million of these will be available, hence this is going to be the majority of the vehicles you encounter in the wasteland.
Speed: 19 - 112 mph
Armor: 40 - 240
Benzine tank size: 20 - 90
Total Weapon Slots: 2-3
SUV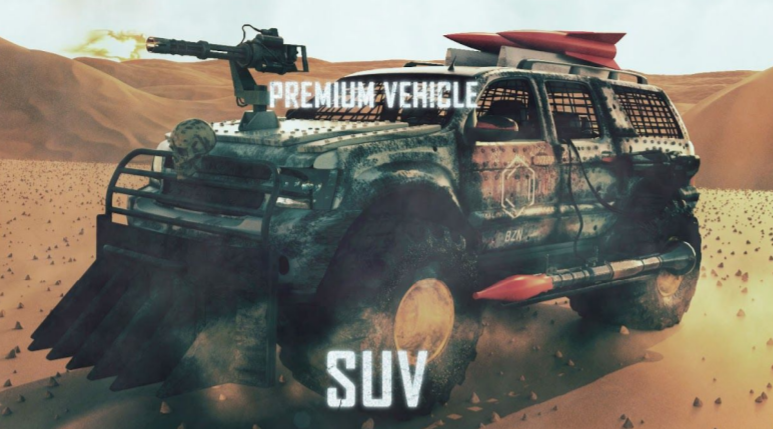 There is a 66.66% chance that any vehicle bought will be an SUV, which makes it the baseline Premium Vehicle. It is quick, versatile and moderately well armed.
Speed: 62 - 156 mph
Armor: 250 - 300
Benzine tank size: 150 -200
Total Weapon Slots: 3
War Truck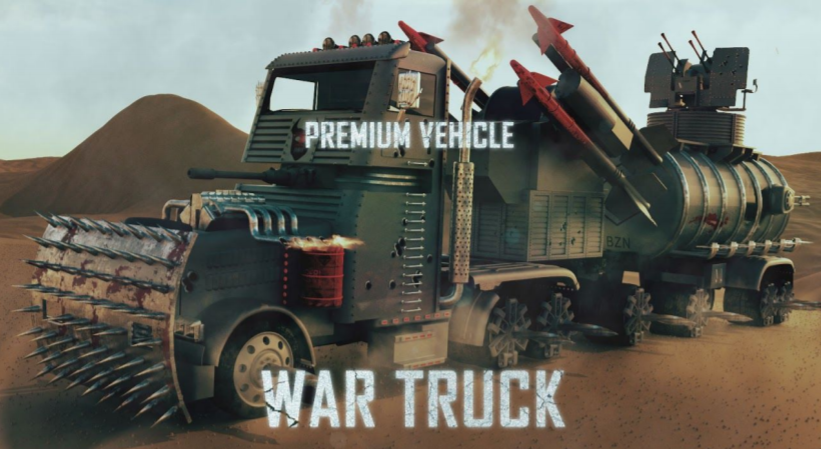 Next up is the War Truck with a 20% drop rate, slow but heavily armored and with massive storage tanks.
Speed: 31 - 93 mph
Armor: 750 - 800
Benzine tank size: 1200 -1500
Total Weapon Slots: 4
Hovercraft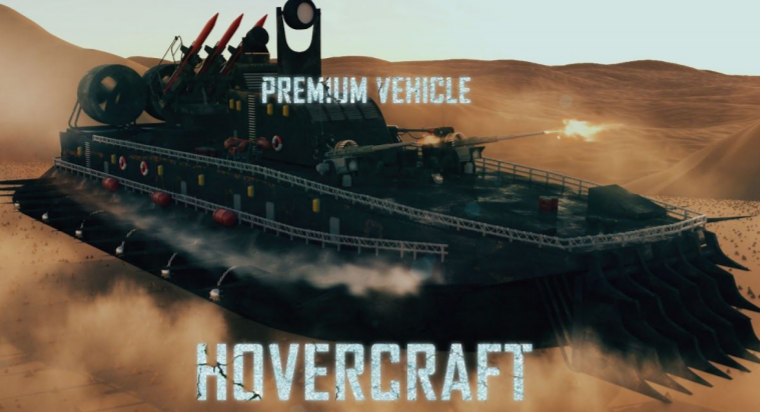 The Hovercraft is the first of what is considered a Special Vehicle, its drop rate is 2%. Fast, tough and well armed, they have the unique ability to turn instantly, without losing speed.
Speed: 62 - 187 mph
Armor: 900 - 1000
Benzine tank size: 250 - 300
Total Weapon Slots: 5
Car Tank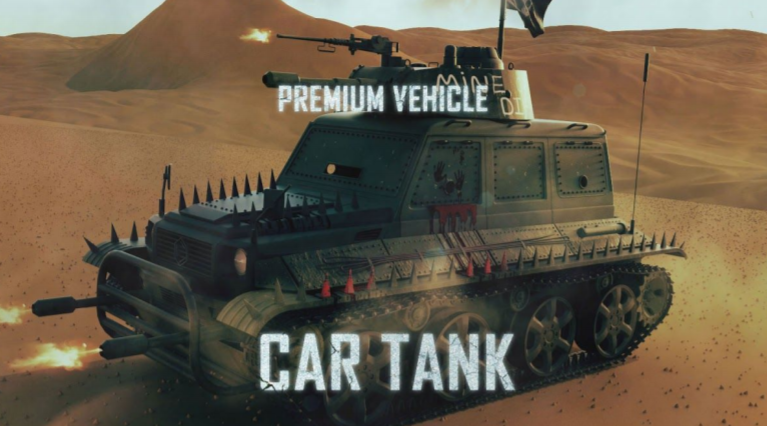 The Car Tank, like the name suggests, it's a freaking tank, 1% drop rate. It has the best armor and armament in the wasteland. It also has a unique ability to be immune to critical hits.
Speed: 12 - 62 mph
Armor: 1700 - 1800
Benzine tank size: 150 - 200
Total Weapon Slots: 8
Lambo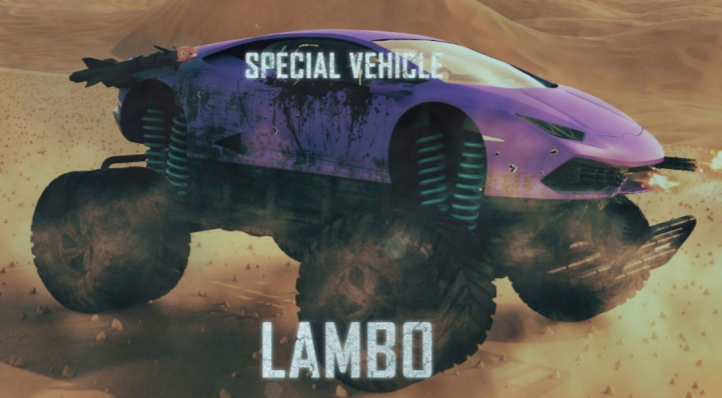 The Lambo is the rarest of all War Rider vehicles, at only 100 ever in existance giving it a drop rate of 0.33%. It is the fastest vehicle in WR and possesses the unique ability to accelerate instantly.
Speed: 125 - 219 mph
Armor: 650 - 700
Benzine tank size: 200 - 250
Total Weapon Slots: 3
So now that you know the lineup, lets give some Benzene away!
Only entries that complete all the steps will be valid. All valid entries will receive a 100% Upvote!
-The winner will be drawn in The-CIty
You have 72 hours to claim your prize after the drawing. You must message me on Mr. Contest Discord to claim your prize!
Need 💰?
You can purchase 💰 by winning an auction @ http://the-city.surge.sh/ . Right now all the auctions are at bottom prices, so you either get a great deal 💰 or win some ETH!
Winner Winner
@viraldrome You won the 10 Zethr Tokens, please message me(Brittuf /Mr.Contest) in The-City DIscord to claim your prize