Breaking News! The PIVX Wallet now available on Google Play!! 20 PIVX Giveaway to celebrate - The PIVX Fairy Strikes Again.
The 28th of July 2017 is a historic day for the PIVX team. We are proud to announce the release of our Mobile Wallet for Android (now available on Google Play).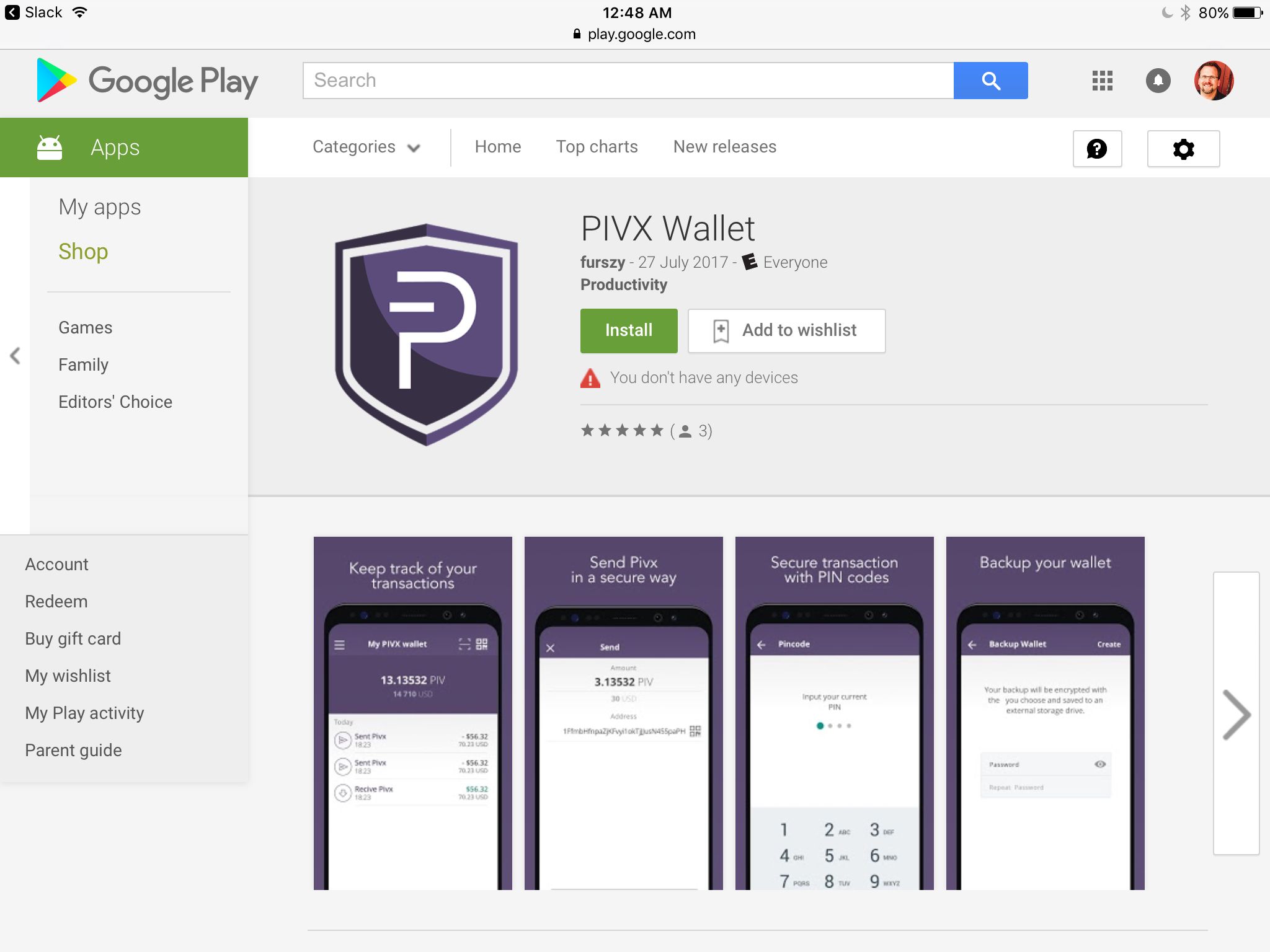 I was just speaking with Chad (a senior member of the PIVX marketing team) and asked him about staking on our Mobile Wallet, and how we were tracking for an iOS release? He said:
"No staking and should only be used for transactions. We'd still recommend keeping your major holding on desktop. iOS is in the works, but Apple is a hard one to crack for crypto!"
To celebrate the release of our Android wallet I will personally send 1 PIVX to the first 20 people to download a PIVX wallet (desktop or mobile) and leave their PIVX deposit address in the comments below.
The competition will close at 3:30pm AEST (Aussie time) on August 4th, 2017. Resteem if you want your mates to get in on the free PIVX. Upvote if you love equality, and most importantly leave your deposit address for your FREE PIVX!
The Wallet can be downloaded here:
https://play.google.com/store/apps/details?id=pivx.tech.furszy
Love,
Fish The PIVX Fairy (the blogger formerly known as @beachbuminvestor, lols)