Why did the owner of the Mandalay Bay Hotel sell off shares before the shooting?
Mandalay Bay Hotel is owned by MGM Resorts International. The company's CEO, James Murren, made a notable move by selling 294,150 shares of MGM Resorts International (NYSE:MGM) stock less than one month before the shooting.
As a document filed with the Securities & Exchange Commission noted, Murren sold 294,150 shares at an average price of $34.08 each, for a total transaction of $10,024,632.00 on Sept. 8. This left Murren with 71,442 shares in the company.
Within 24 hours after the shooting occurred, casino stocks fell significantly, with MGM Grand International's stock leading the charge and falling 5.6 percent.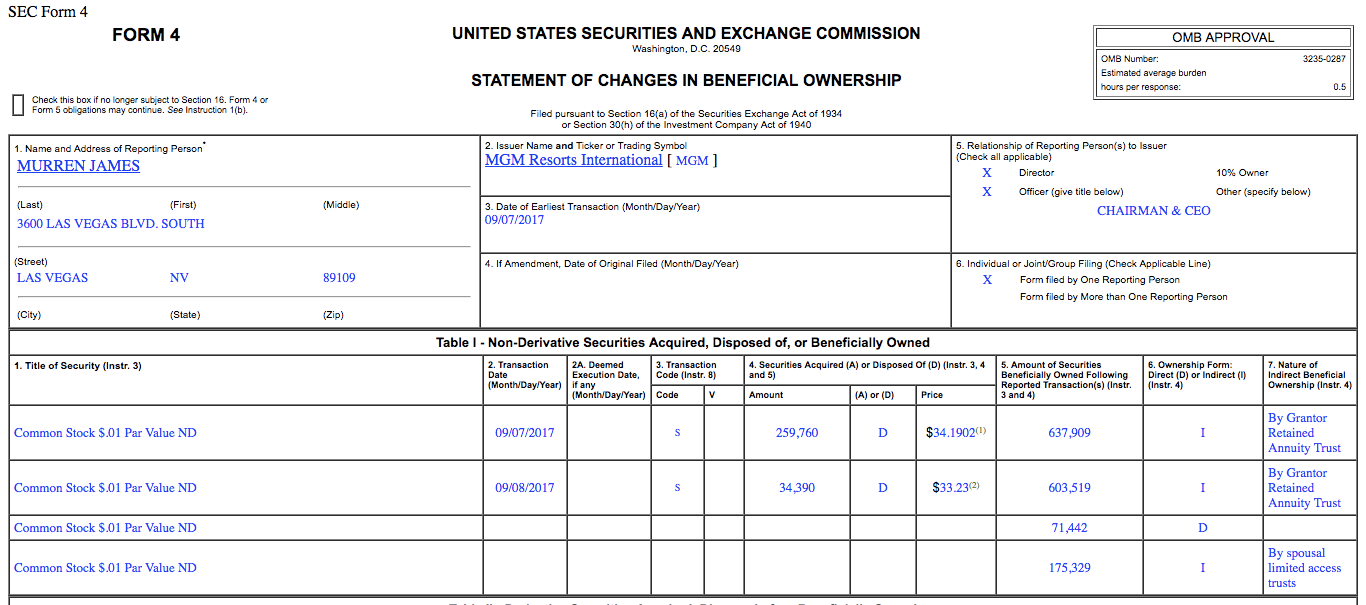 While selling stocks is nothing suspicious, when reviewing the records, Murren began dumping the stock in July of this year when it was at a seven-year high. The stock continued to go up, yet he continued to dump it, making the last and largest transaction—when the stock was close to the 52-week high—mere days before the attack sent the stock tumbling.
What made him do this?