OVERCOMING CULTURAL/SOCIAL CONDITIONING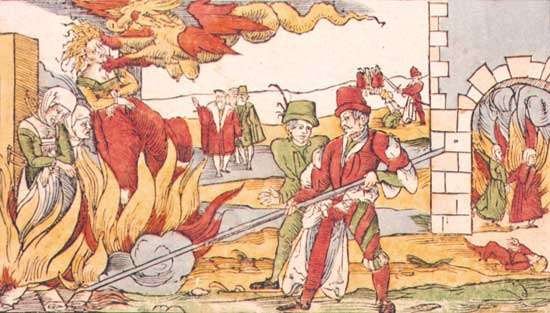 My life began a significant shift upon reading Dan Millman's book, The Life You Were Born To Live nearly 20 years ago. Essentially this is a book about numerology. Yes, numerology. At first I found it curious that numerology could accurately predict anything. But it did. I used it as a kind of fascinating party trick. I'd collect the birth dates of family and friends and then share what I found in this book. I was astonished, as were they. It worked. But how? I simply could not fathom such a thing. I even wrote the author an email seeking clarification on the subject. He responded with an electronic shrug of his shoulders and concluded by pointing out the famed ancient philosopher and mathematician, Pythagoras, taught that the language of the Cosmos was math and numbers, and approached human consciousness through their use!
Instead of turning my back on this newfound system I simply accepted it. It worked. Having come from a rather traditional Christian background where these sorts of things were considered the work of Satan and his minions it was rather remarkable that I was fairly open minded. But I was not consumed by the system. It remained a fascinating curiosity for me. Then, several years later, I was introduced to astrology by a very learned academic, Dr. Richard Tarnas. Again, I was rocked on my heels. Astrology!? I could barely accept that it worked, but again, it did. After an intense study of the subject that lasted years and close to two thousand hours, I became an astrologer. I know, sounds whacky doesn't it?
Well, at least I don't have to worry about being burnt at the stake like some heretic witch from the Middle Ages in Europe. Or do I? I was fascinated to read that in 2014 some 1,000 witches were slaughtered by frightened neighbors in Tanzania. Well, I'll probably never visit that country so I should be OK. Right?
Not necessarily. I have learned to guard my involvement with such an odd avocation. Most people are polite when they hear of my oddness, but it is clear they have a 10 foot stick handy so I won't get too close!
My Mensa certified, genius son, said it best, "Dad, I don't know how astrology could possibly work. But it does." That quasi endorsement will have to do.
But then things became even more curious. I'd be doing an astrology reading for a client and I would get these psychic intuitive insights. At first I kept these intuitions to myself. I simply was too inexperienced to trust what I was intuiting. However, as time went on I could no longer deny that what I was "receiving" was accurate. Holy Cow! I was a psychic numerologist and astrologer. Astonishing. At least to me it was. One particular client comes to mind: She would soon be headed to France with her fiancee to visit his family. During a reading I had the strongest intuition that death was all around her. I thought it might even be her own death I was sensing. I said nothing. A couple of weeks later she called me from France. Her boyfriends father had passed away. A few days later, no kidding, she called again. Her boyfriends aunt passed away. They were going to stay in France much longer than anticipated to take care of the estates. But the story does not end there. When she returned home, she learned her adult-aged daughter had cancer. Shortly thereafter she passed away, and then within months another close family member passed away. Indeed, death was hovering around my client.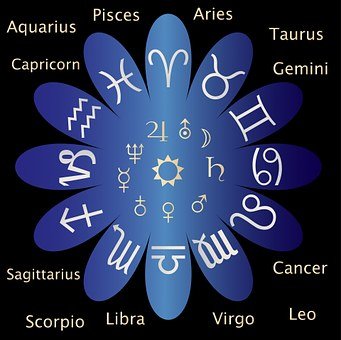 HOW COULD THIS BE?
Indeed, how could this be? I reasoned that the Cosmos must be much more complex and interactive than I had ever thought. And it is. Of course having been raised a Christian in a culture that relies very strongly on science, which condemns, what is to them magical thinking, I was driven to understand how such things could be. I thought there must be an explanation.
The interactive Cosmos we live in "heard" me and starting in the fall of 2009 I began an exploration of consciousness, human beliefs and behaviors and our plastic (meaning responsive and interactive) Cosmos. Ladies, hold onto your panty hose, men, hold onto your jockey shorts: on an almost nightly basis I had downloaded into my consciousness a deep understanding of these subjects. This intense period of learning lasted about 8 years. I still "receive" information and understanding but it is more subtle and personal. Now I consider myself to be a mystic, shaman, psychic, astrologer, medium (I sometimes communicate with the deceased). No kidding.
I promise you, I'd not have dreamt this sort of thing for myself in a million years not too long ago. I am as amused and amazed as anyone. Now, just so you know, what I learned about consciousness and related science, I wrote down and then I cross checked it over and over and over with readings from Tesla, and Einstein and Plank and Stanislav Grof and Carl Jung and others. I wasn't crazy, they were saying the same things. No, I'm no genius like they were, but somehow I was informed with knowledge that apparently is available to many. In fact I've since discovered that there are numerous people who are more well informed than I. How many? I can't even guess. Thousands? Tens of thousands? Millions? You see the thing is, most people are very cautious in sharing this type of thing. Social/cultural prejudice is so very strong. But that is changing. We are now opening our minds to the possibility of a much more complex and fascinating Cosmos than we had every dreamt of.
So what's the point of this post? First of all, I encourage you to look beyond cultural programing. It is not always correct. (Thats an understatement!!) If you find yourself condemning what I have shared you may ask yourself why? Where did you pick up the beliefs you hold as truth?
The second point of this post is to let you know that I will be sharing some of the things I've learned. I hope you'll be able to at least consider the veracity of what I share. I'll try and make my observations understandable and relatable to common life. Try and keep an open mind.
Well, that's it for today. Tomorrow: Energy Banks. Now it gets really interesting.
Many blessings and may you be at peace.
Mister Mercury