Congratulations to me NYSC done am grateful to God
Life is full of phases and when each one reaches you give that one the attention needed.
In Nigeria whenever you graduates from any school of higher learning , you will be mandated to give one year to the national development, it is called national youth service Corps, it is required that you will move from your state of origin to another state for the service .
I was posted to Adamawa state , one of the states in North East of Nigeria , the states is one of the states that has been under attack of the dreaded Boko Haram . When I was posted there was very afraid that I nearly withdraw the posting but later picked courage and went .
My experience started on the day I was going to the state , in my life have not did any travel that crossed 4hours but in this case I stayed upto. Eighteen (18) hours before we can get to the camp in Adamawa, since am coming from the south east state , the nature and the weather condition was very very harsh , before 7:00am you will start to experience harsh ⛅ . But what kept us going was the security ,the people that we met on camp was very very friendly and they advice us to take more of water so that the ⛅ won't dry us up.
MY experience
Ability to see that the country was too big with diverse cultures and traditions: here when the say that Nigeria is big I don't agree that is as big as what I saw , so like an eye opener to me .

The type of food : the kind of food I saw there was another thing , they don't eat vegetables like we that is in the east, so when the see you eating, they will be looking at you .

The dressing: they like to where overall that will be covering there legs and their women always cover their face always .etc

there is no network: that is why I have not been online mostimes . This is the one that nearly killed me but I survived.
My experience can not be written in a day .
The things that I learnt
I learnt to be social and accommodating
2)I learnt that group work is always good, that there are things you can't do only you .
it helped me to know my country
4)it made me to know things that I don't know it exists .
Increased my leadership qualities. Etc
My contribution to national development
When we finished on camp and was posted , I was opportuned to belong to Emergency management agency (NEMA) , for community development services.( CDs)
Where we did many projects
we went to schools , where we were able to teach them about waste management.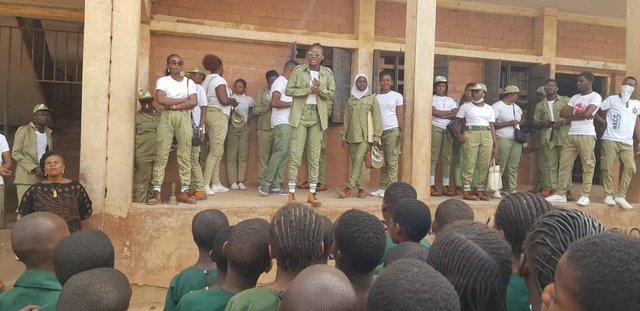 Facebook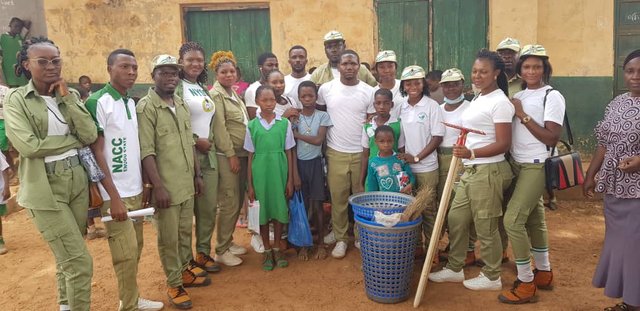 Facebook
And we equipped them with waste bins, brooms , Packers. E.t.c
we also did some charity works , by visiting the people with disabilities and the motherless homes .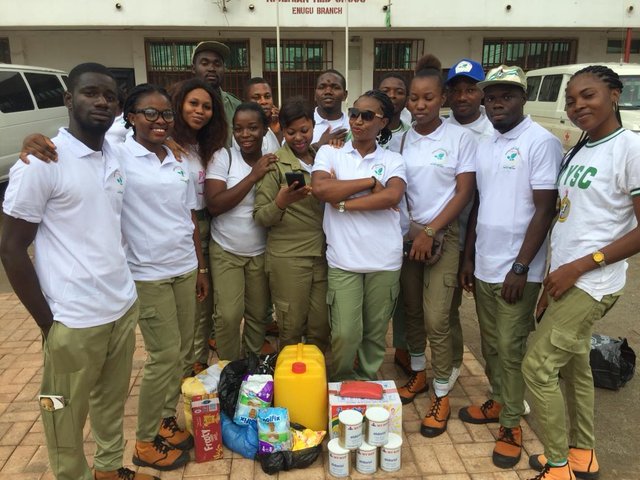 Facebook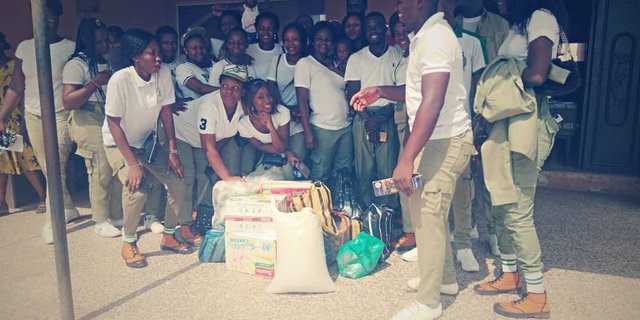 Facebook
we did an awareness about 🔥 prevention and also how to stay safe during this pandemic.
We did this with some NEMA officials and it was indeed great .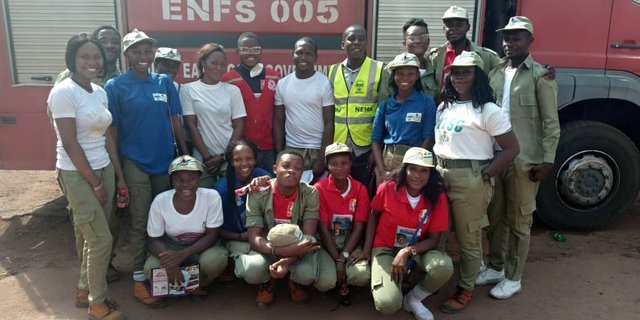 Facebook
And after all this I was giving my certificate to prove that I served my fatherland.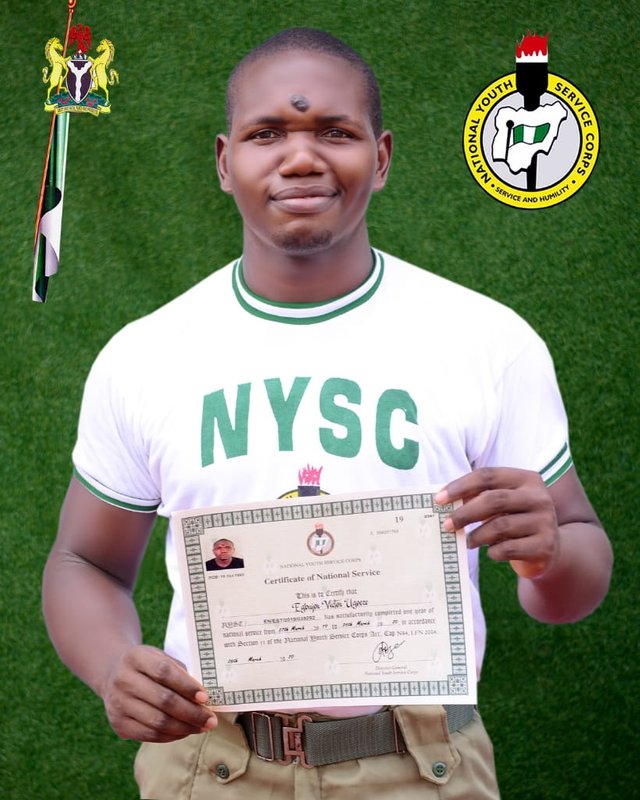 Phone
Congratulations to me .
To everyone that contributed to this success I pray that the Almighty will increase your happiness and make that joy that you didn't want to depart from another person not to depart from you also.
Thanks for reading and remain blessed.