TeamMalaysia | Last Few Hugs, A Steem Meetup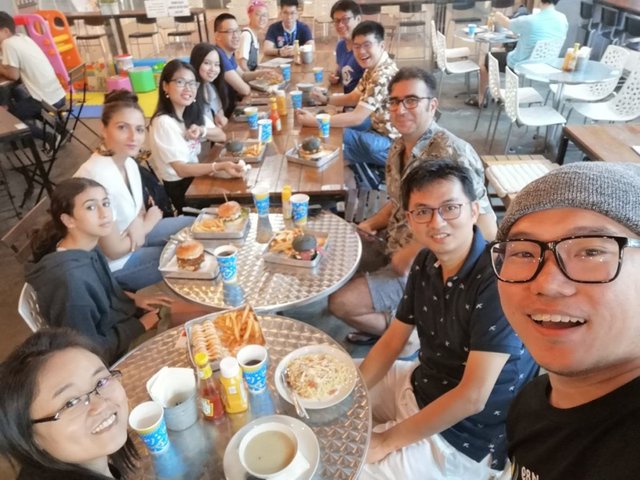 Goodbyes to Big Hug Burgers
I have been waiting for today where I get to meetup with the favourite bunch of Steemians at Big Hug Burgers for lunch. It has been awhile since we actually had a meetup. I remembered the last time was when
@teamsteem
came to the shores of Malaysia and we were taking him for a little food tour. So after he left, a lot of us went busy with our own little thing called life until recently... the owner of Big Hug Burgers,
@danielwong
told me that they'll be shutting down the whole franchise by month end.
It was saddening to hear this because I can remember we actually held our first "Official Team Malaysia Steem meetup" at this very place. That day had about 50-80 Steemians that came to join us. We get to meet with many new and seasoned steemians for the first time and those were the days Steem was booming in the Teammalaysia community.
After I got the message, I thought it was a good time to have a meetup at Big Hug Burgers one more last time in show of support for our Steemian friend. I mean... his burger joint did also accept Steem for burger meals before.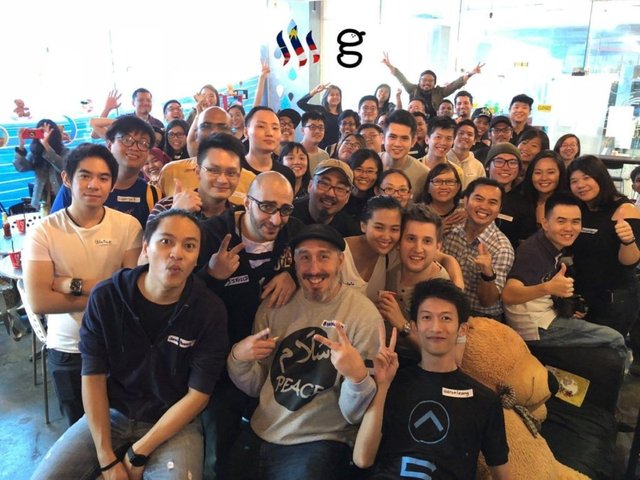 Our First Official Steem Meetup at Big Hug Burgers
---
---
Lunch today was fun as I get to finally meet @redpalestino again as I promised him to go have durian after the lunch. We were graced by a few other Steemians who came to have a good lunch. The Steemians who came for this meetup were :
@redpalestino, @notimetospace, @branlee87, @asianetwork, @fruityexplorer, @kimzwarch, @superoo7, @joannewong, @aaronleang, @davidke20, @auleo, @awesomianist, @vaelriey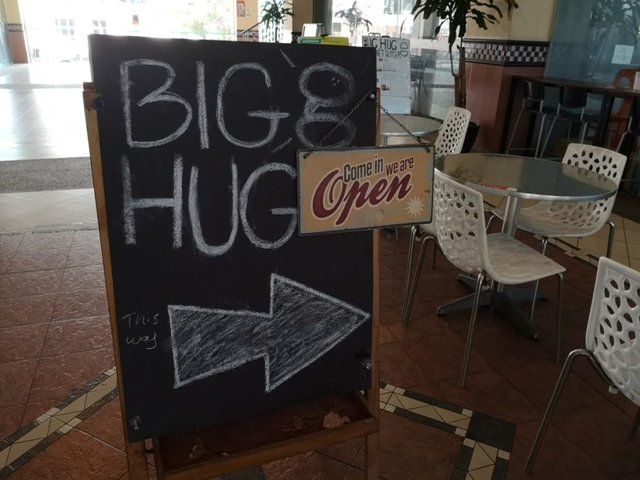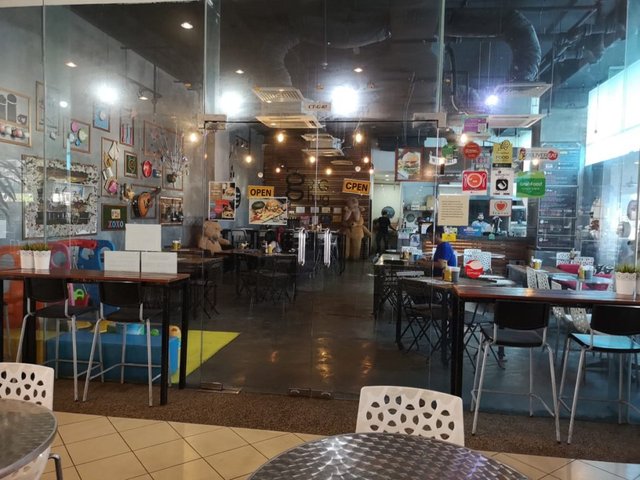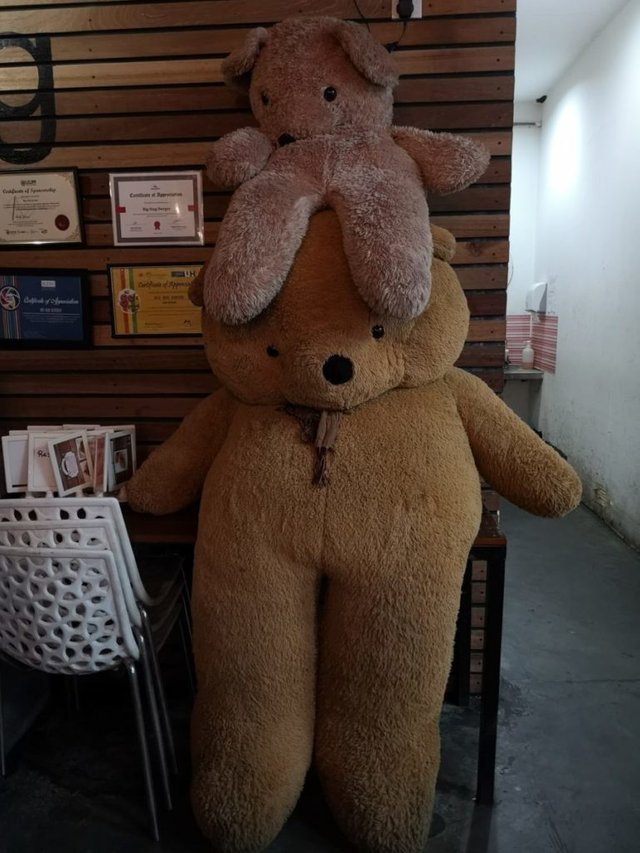 Gonna miss this bear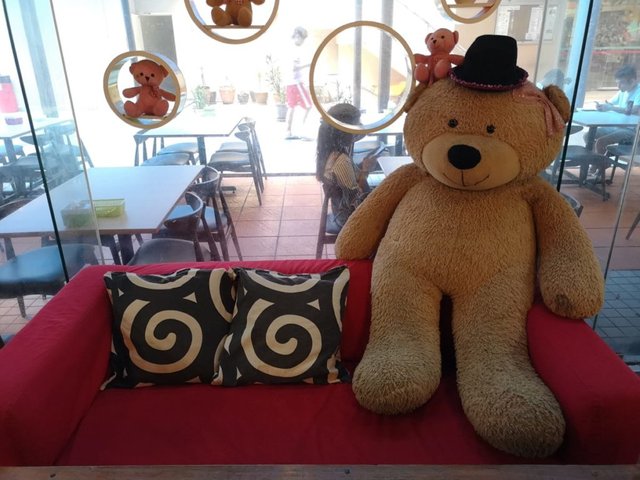 This Bear will be all alone now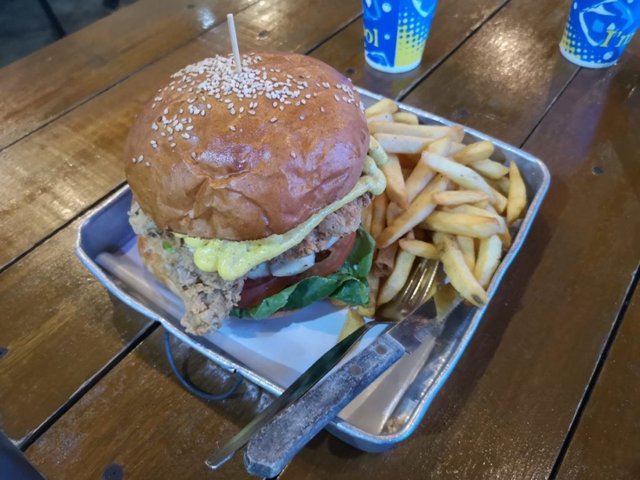 Big Hug Burger Set
This burger was HUGE. I don't know what's inside but my friend @branlee87 ordered it and it looks to me it's 2.5x of a normal burger set. I myself have decided to set for a Golden Chicken Teriyaki Burger set. It was really good as well.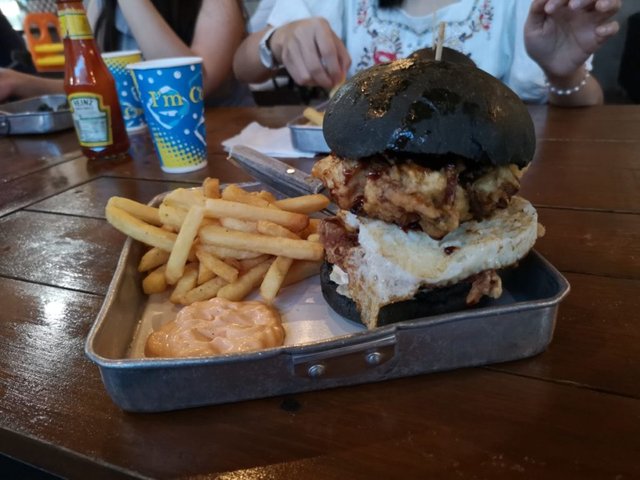 My Golden Chicken Teriyaki Burger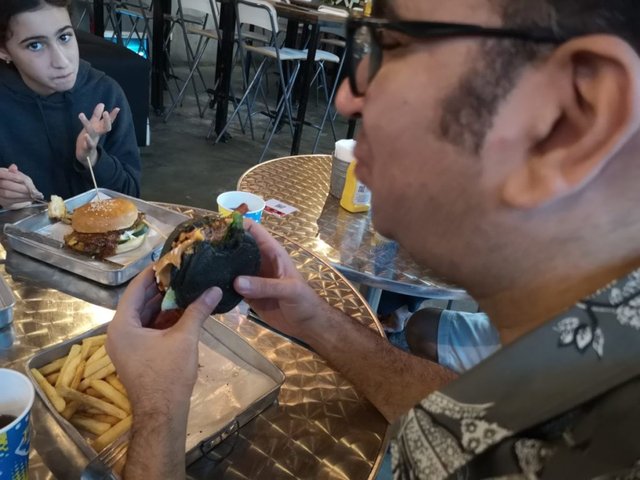 @redpalestino enjoying his burger
It was surprising to see @redpalestino ordering a small burger. I asked him why and he said that he was leaving some empty tummy for the durian later on. Oh btw, if you guys don't know, he's head over heels for Durian. He even has a dream to start a durian orchard and sit under the tree, sipping black tea where we'll have another special table for special guests who comes to visit our farm.
That is.... if Steem rises.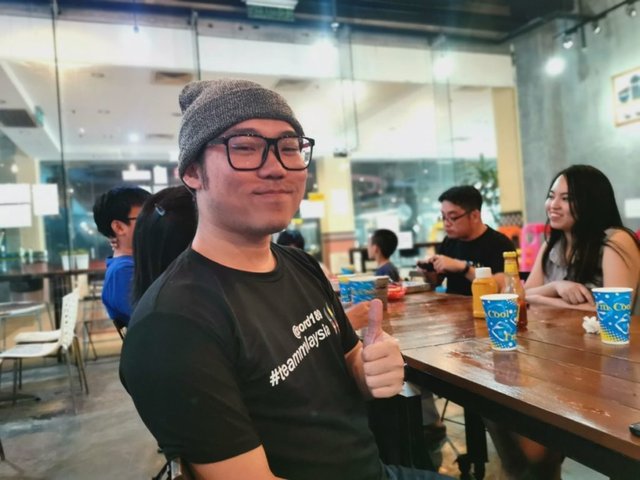 ---
Durian Time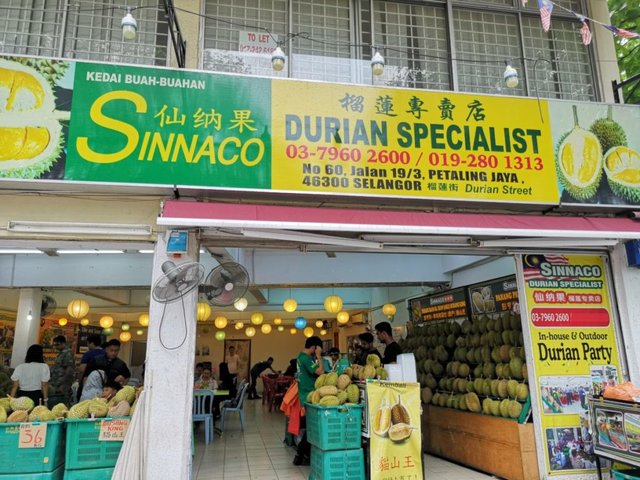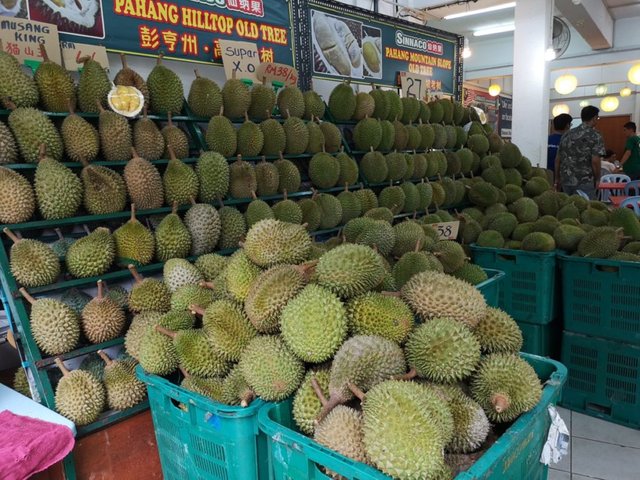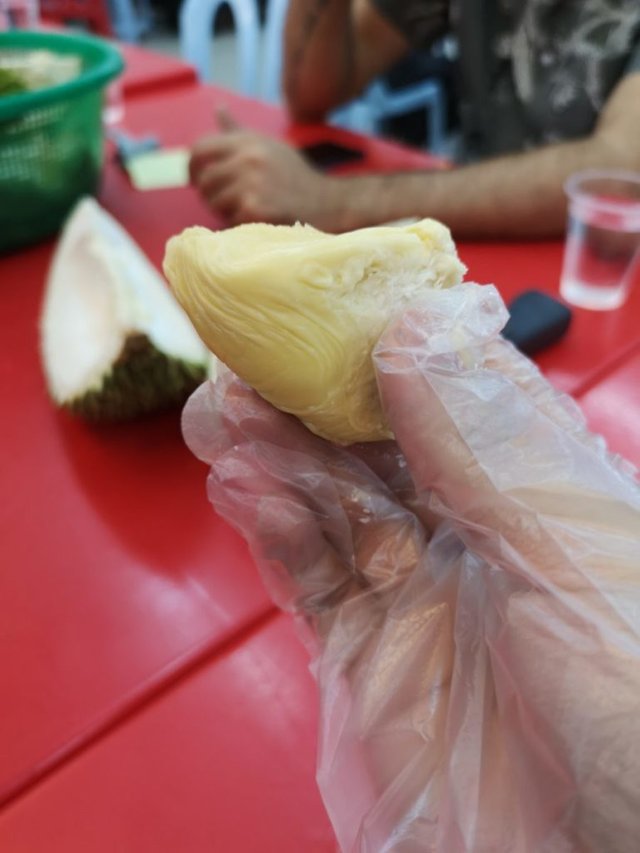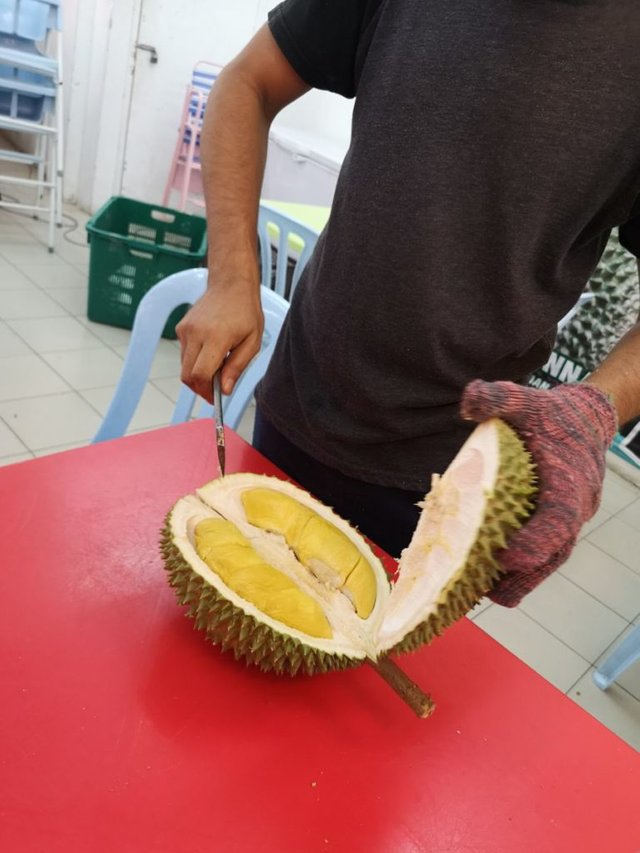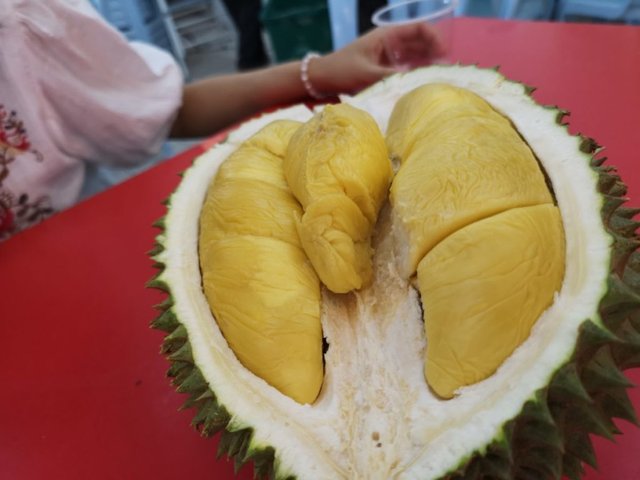 After lunch, we chat a little while and with the sky started to become gloomy, we head out for our Durian fiesta where we'll meet @joannewong and @aaronleang there. Being lovers of durian, we only look for the best and today we had really good ones. The 'Super XO' Durian which gives a fermented, alcoholic, bittersweet creamy meat and the 'Musang King' from the old tree which gives a stronger flavour in texture, taste and smell. both were so good.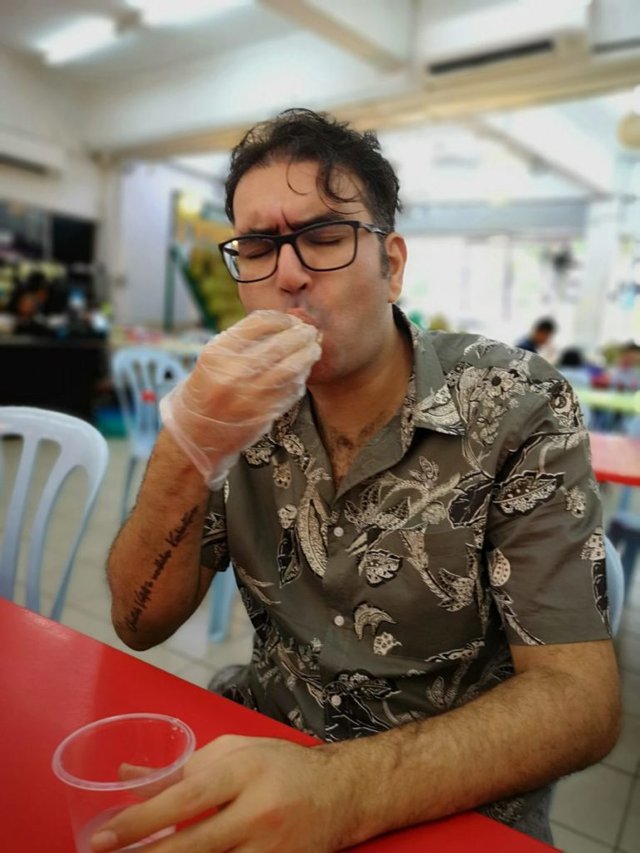 Finally finding his paradise
---
At the end of the day, it is always nice to meet up with Steemians every once in awhile. Steem rates are not the best now and still dropping that it's sad, not going to lie. I hope that the upcoming Hardfork and SMTs (the one we've all been waiting for over a year +) would help bring value and investors to Steem. I'd hate to call it quits on such a once was a beautiful platform where people from around the world can share their own individuality and express on this decentralized blockchain.
And Big Hug Burgers was where it all started for me.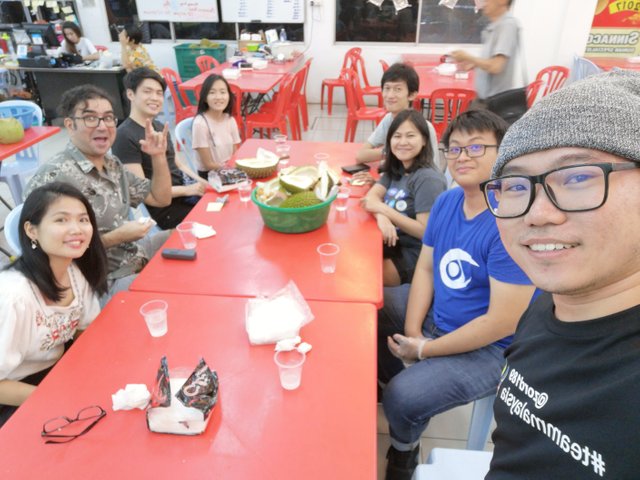 Have a great weekend!
Thank You
If you like what I do, check out my other posts on meetups, animation, and designs.
Get your Personalized Steemit Profile Signatures
DM me on discord : zord189#7776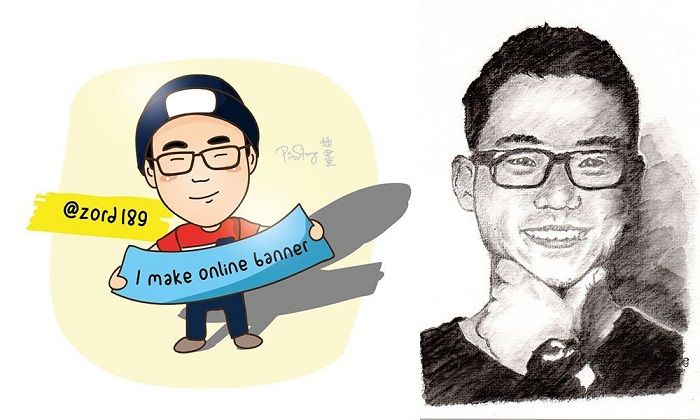 Credits to @pinstory & @coloringiship for this lovely photo of me.
---

Animated Banner Created By @zord189
---
---
Posted from my blog with SteemPress
---