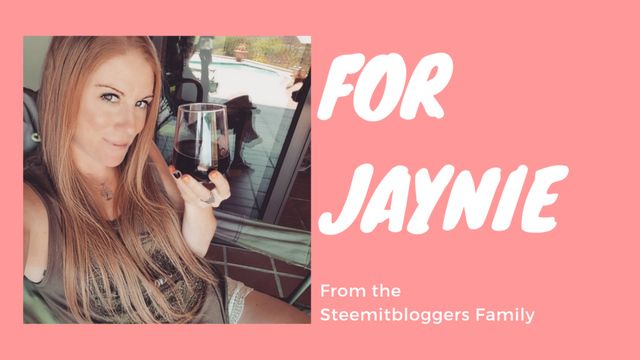 To the most amazing
About a few weeks ago,
@jaynie
and the
@steemitbloggers
family decided to compile and give me a wonderful appreciation gift. The gift was a compilation of handwritten photos, for their appreciation of what I've done in the community. It will be a lasting memory for me and so I would like to give
@jaynie
a New Year's gift. A simple one at that but I hope that these little messages would edify your life and bless you in return.
---
I have been thinking of what to get @jaynie for New Years and it was not until just a few weeks ago that I thought since @jaynie love 'symbolism', why not do something in that aspect as a gift. So I've decided to gather the family to take photos of anything that would symbolize @jaynie or one of her characteristics that they know of. What reminds you of @jaynie? Isit her charm? Attractiveness? Her grit?
Well, @jaynie, I hope you like this simple gift to you.
---
For Jaynie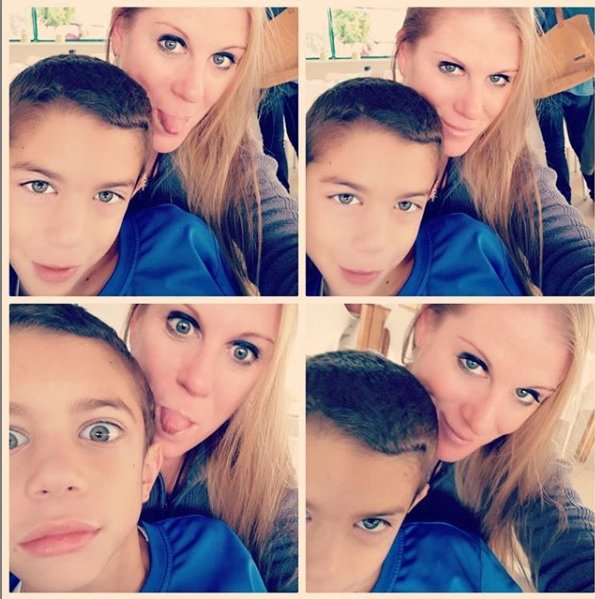 I know how much @jaynie likes symbolism in music videos, so here's a short one for Her. I hope You remain successful in all of your future endeavors. Wish you a very Happy New Year.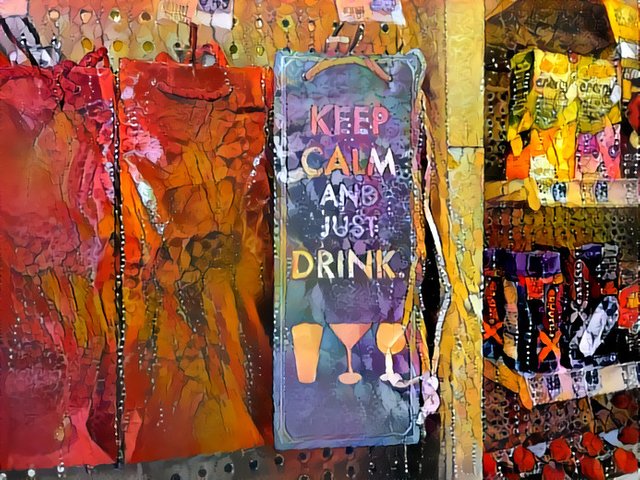 I was picking up a few things for my Mom at the store when I saw these gift bags. I immediately thought about jaynie and how much she loves her wine and it brought a huge smile to my face. I then deep dreamified the photo as I am deeply inspired by jaynie's creative genius.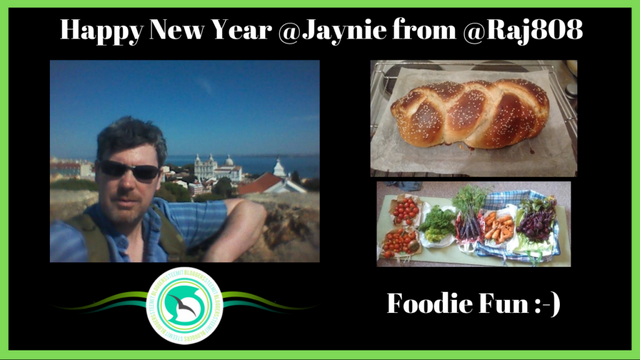 All of the photos in this collage remind me of Jaynie. The selfie of me was taken in Lisbon Portugal and the sunny background reminds me of Jaynie's bright and breezy way of looking at life. The other two pictures represent her love of food and her amazing posts around this subject. Happy new year Jaynie and thanks for all you do in the #steemitbloggers community.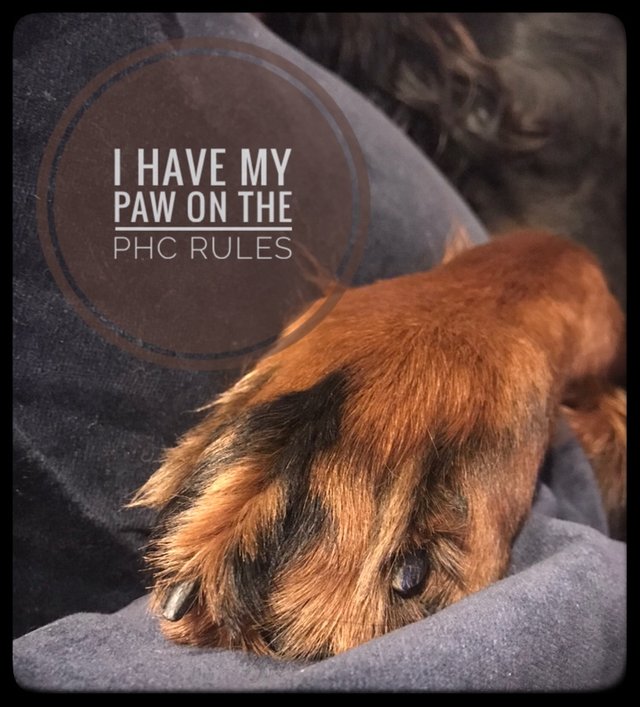 Because jaynie needs to rule this zoo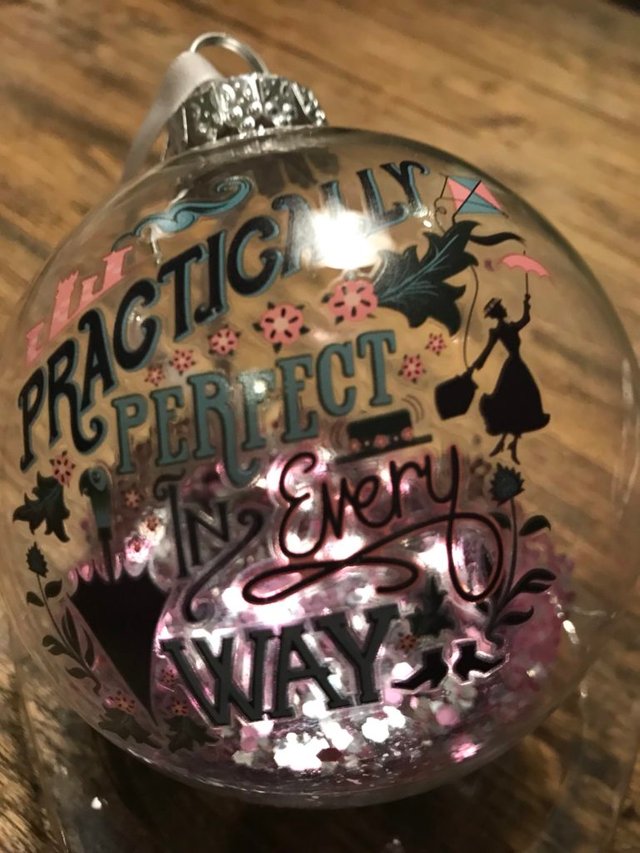 Like Mary poppins, @jaynie I wish you a perfect 2019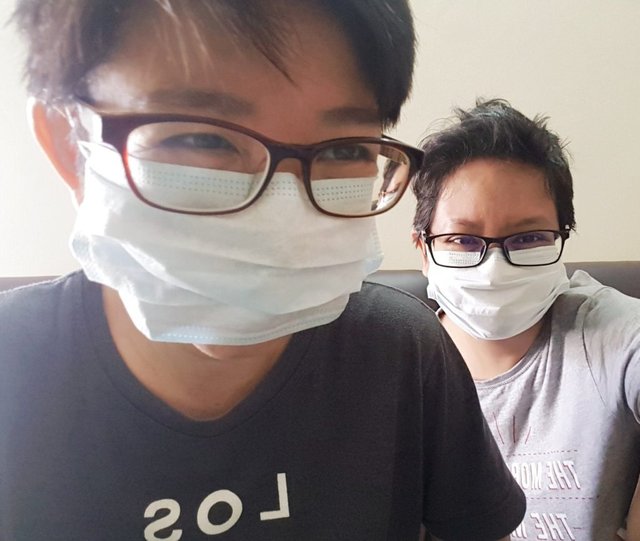 This is Rose (@roselifecoach) and me getting ready with our mask trying to sneak into Jaynie's house to steal her FOODS because she always posted the most delicious FOODS EVER!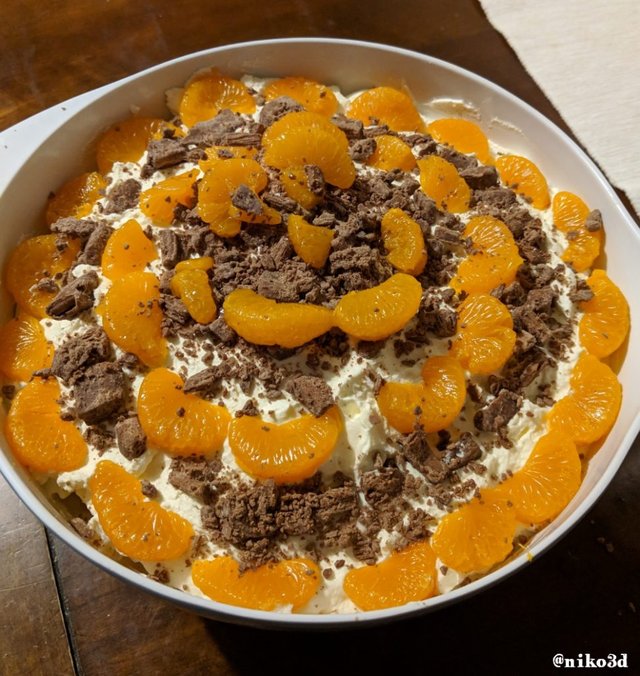 @Jaynie is a true foodie and her posts about food she makes and places she's visits are just astounding. Combined with her love of her family and kids :) This photo reminds me of all of that. It's our traditional fruit layer that I make every Christmas with my kids, decorated by them too. It's extra special and fun too. Have a great Christmas and New year's from @niko3d.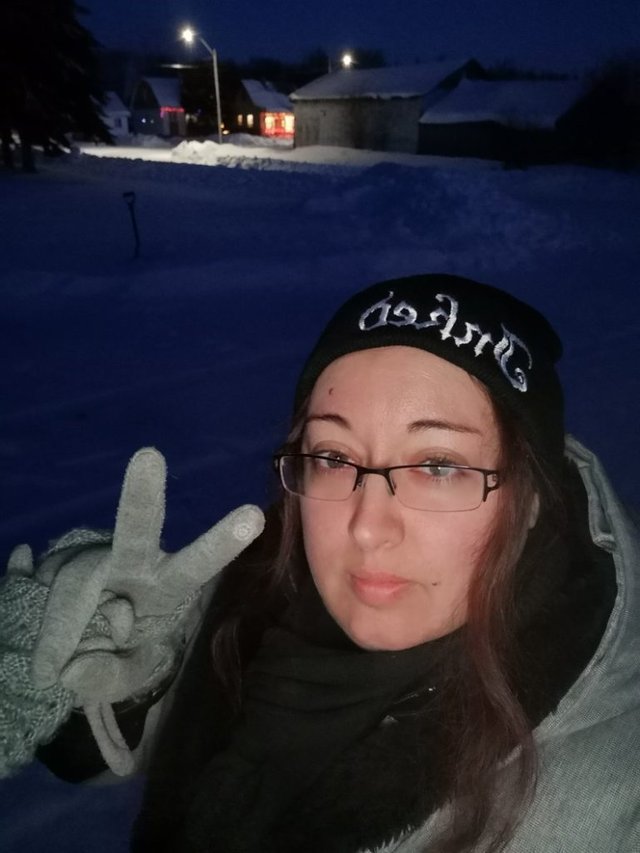 For her inspiration, To be the better me.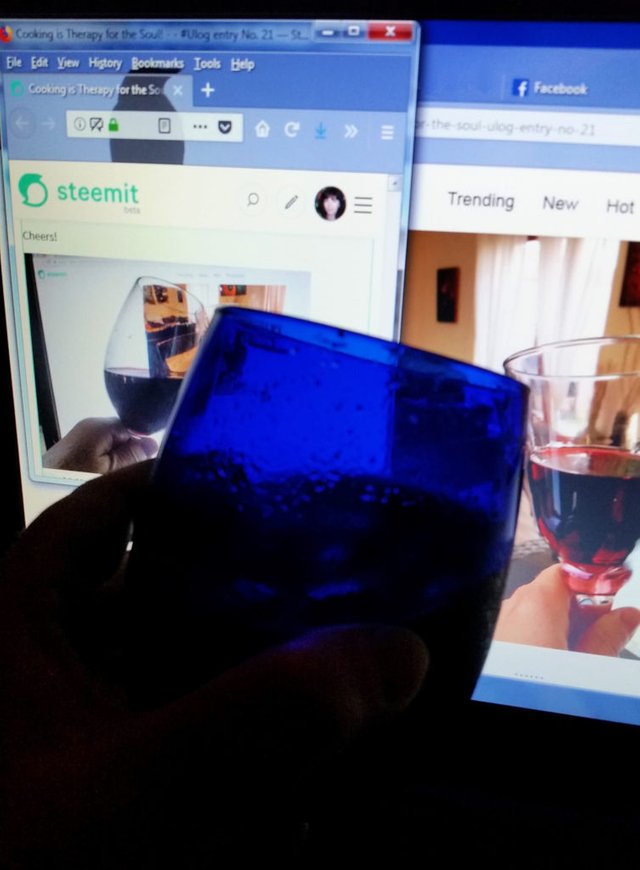 It's been pretty close to a year since Jaynie offhandedly replied to me, "So hey, why not check out our Steemit Bloggers community?" Little did I know that this wicked awesomesauce rockstar goddess from South Africa would become a friend, but that she'd also (in a roundabout way) introduce me to another local SBS (Steemit Blogger Steemian...lol) Roger, who would also become a friend.
This photo sums it up for me - Roger toasting on the left side of the screen (even though, in August, he was literally down the street from me), Jaynie on the right, and me with a rare glass of red (I'm more a beer & vodka gal). This is what I think of when I think of Jaynie - good friends, good drinks, and good times. I can't wait to see how awesome 2019 will be when our online family becomes the Power House Creatives!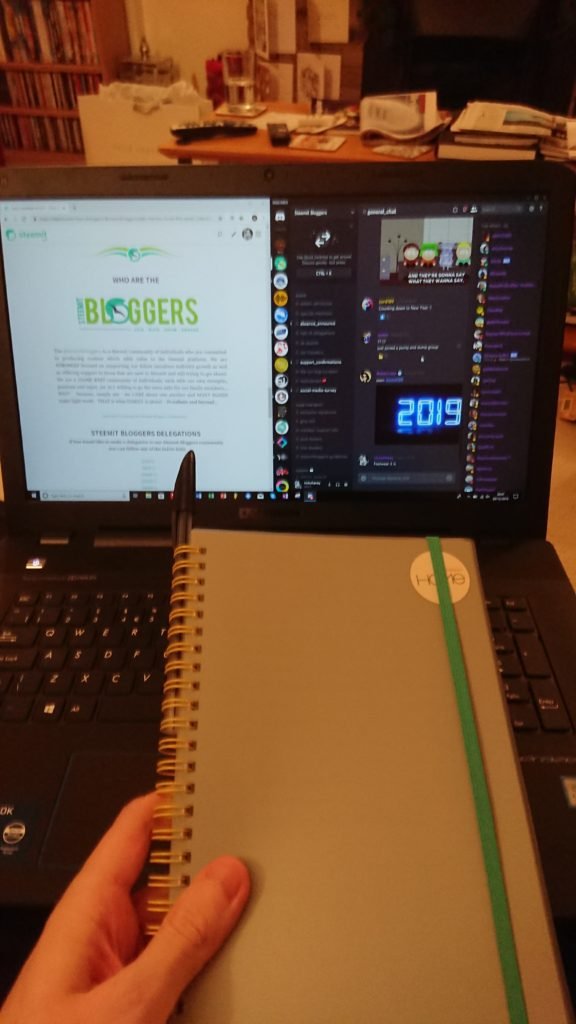 So I was catching up on discord messages in the steemitbloggers chatroom and had my own journal next to me, with a pen and at the same time, browsing steemit bloggers member boost. If that doesn't remind me of Jaynie nothing will. The only thing that's missing in this photo is a female leather boot, which I don't have haha! Thank you for creating an awesome group that keeps me company - brilliant, talented group!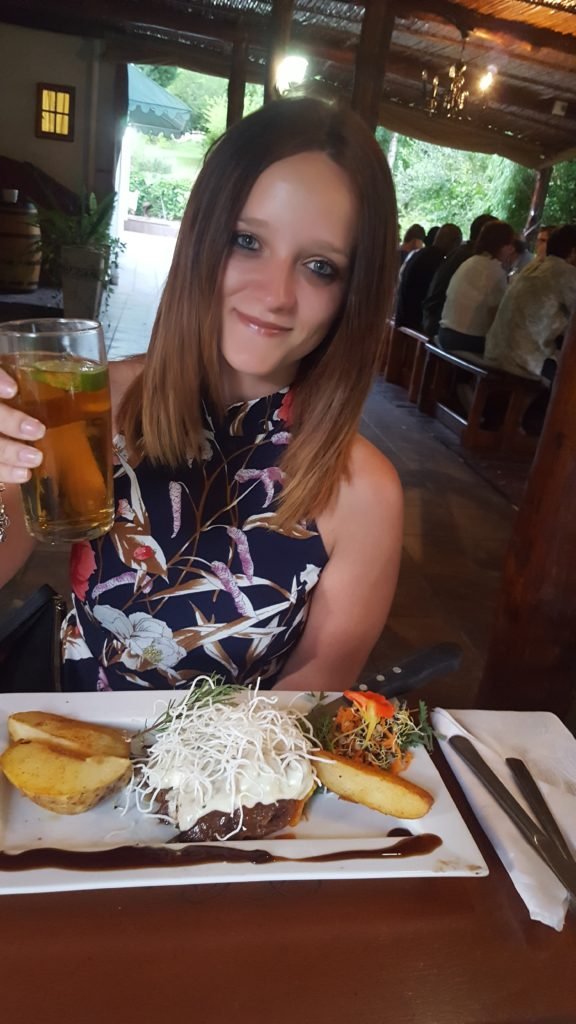 This photo was taken in a restaurant on Christmas day in Oudtshoorn, SA. The meal consisted of beef fillet with a cheese and mushroom sauce (not bad considering I can't stand mushrooms lol), potato wedges, and salad with some kind of crispy noodle formation on top, lekker! Haha! I have chosen this 'foodie photo' as it reminds me of your AWESOME foodie posts that leave my mouth watering! Now, unfortunately the food in this photo DOES NOT on ANY level compare to your standards! Your cooking, I'm sure, is out of this world (sure looks it!) and the presentation, well, they should have it hanging proudly on the walls of London's famous Tate Modern Art Gallery! You are seriously talented, and I thoroughly enjoy reading your posts! Thank you so much for all your help and support, I am forever grateful to you for welcoming me to your amazing Steemitblogger family! I hope you had a fantastic Christmas and here's to a happy, healthy and bright new year! Cheers! (that is in fact cider in that glass, not wine haha!
) Lots of love and steem on! xx -
@letsgetquirky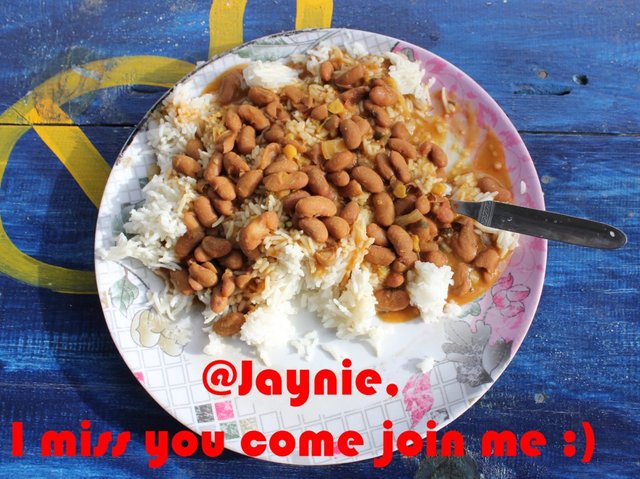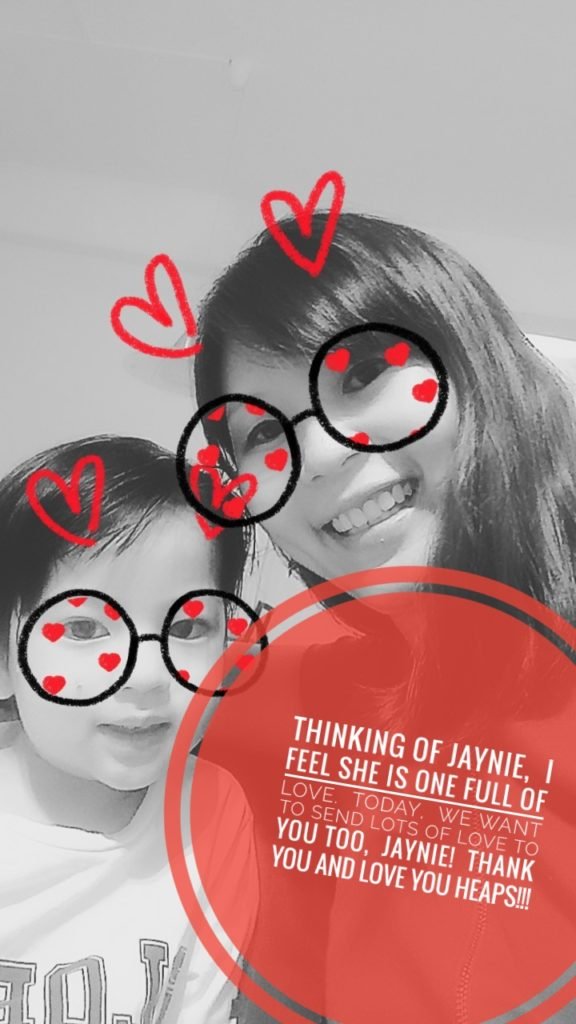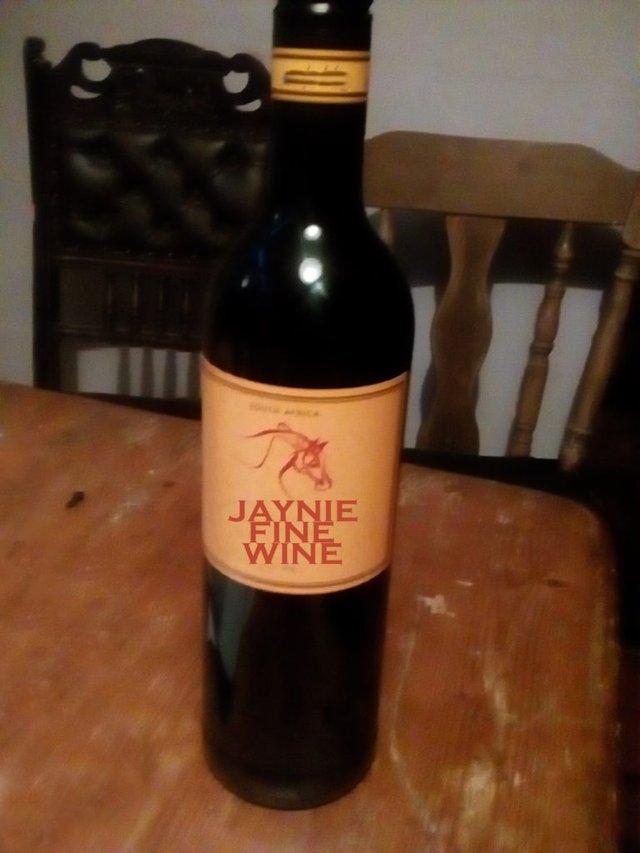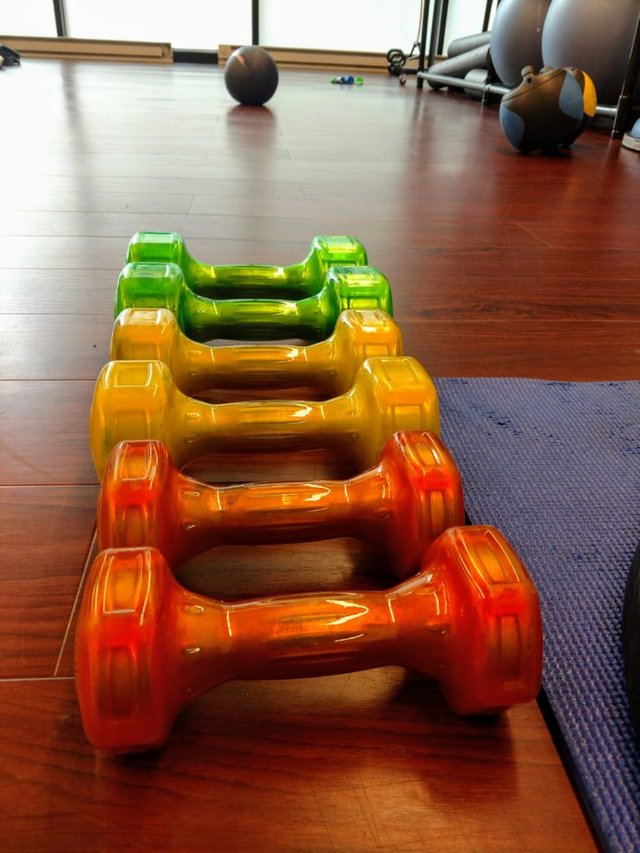 Hold your horses, I am not saying Jaynie is a dumbbell. She is however quite colorful and fun with lots of enthusiasm for life. She is also strong in so many ways--as a leader, a creator, a mother, a friend, and a ton of other areas I am sure I will find out the longer I get to know her! While we all have individual strengths, Jaynie is also smart enough to know we are that much stronger together and had the passion to make it happen. Thanks for being the kick@$$ woman to lead us into the new phase of the PHC!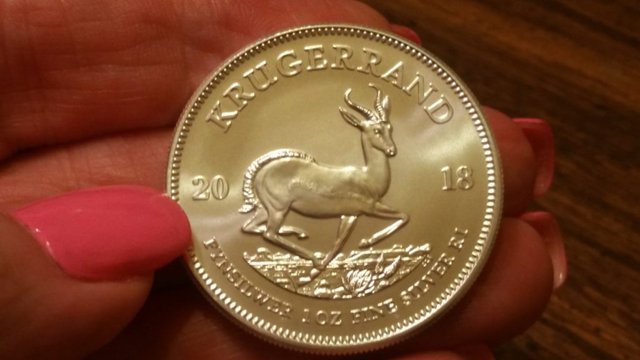 I can't help but think of our Jaynie when I look at my Krugerrand. Like her, it is a gleaming, shiny product of South Africa, a precious thing. Jaynie has a beautiful, graceful spirit like the Springbok which is pictured on the back. She jumps into action to lead us, her herd, in the direction of green pastures. She is a real gem!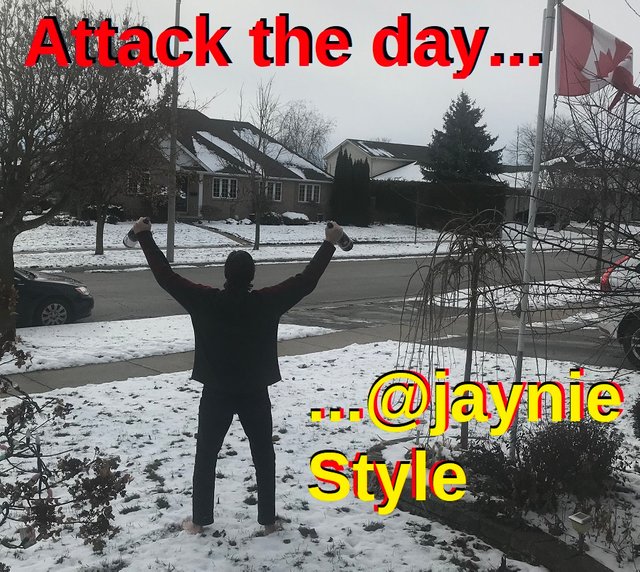 The photographer said the cars driving by were giving me a weird look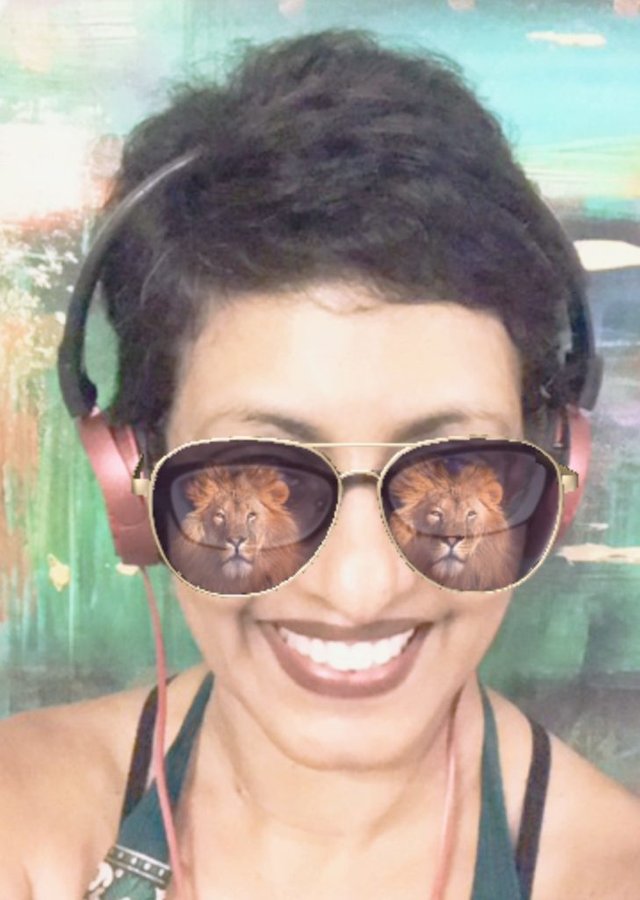 Dearest Jaynie, The music got us together But it's the love for your pride that keeps me here Wishing you a year filled with adventure and laughter.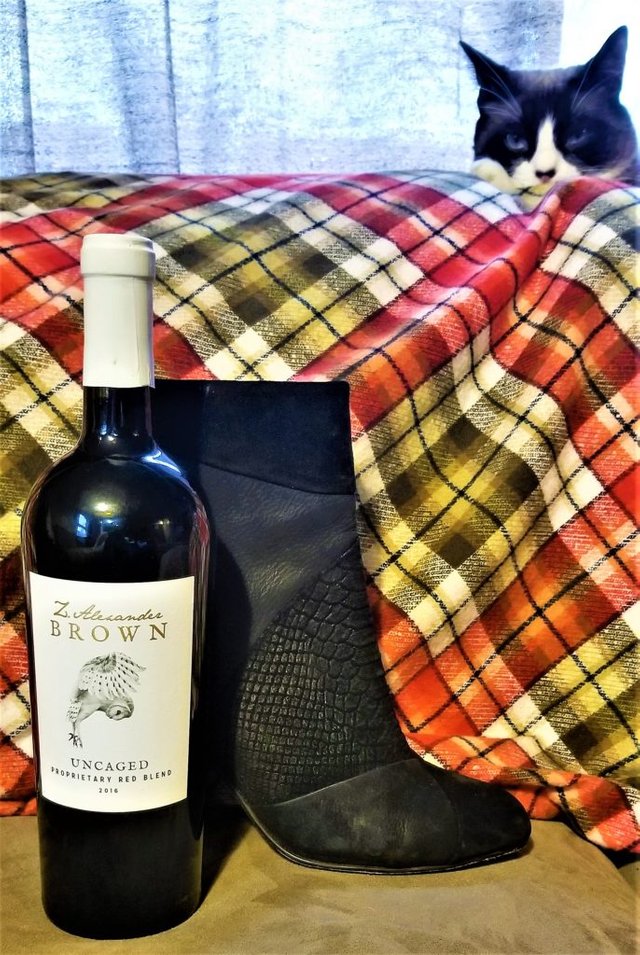 Anyone who knows Jaynie knows that she is fond of 2 things: wine and her boot. While she may at times act the part of the grumpy cat if people aren't fulfilling their duties, her uncaged sense of humour keeps us all coming back for more. Jaynie, we raise our glasses to you!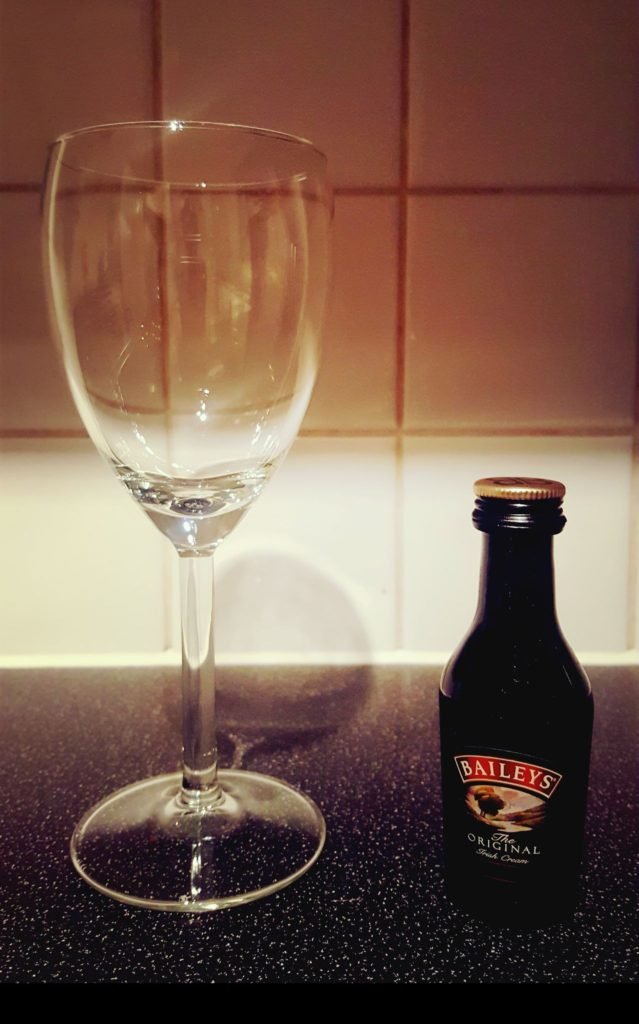 Baileys miniature... This reminds me of you Jaynie because it is just a little bit naughty, but ever so nice!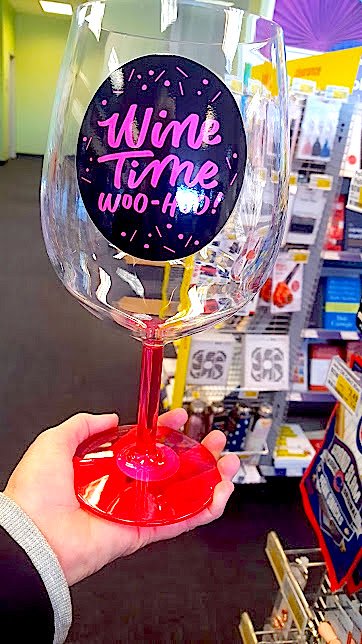 I took this photo while thinking of jaynie A Mega toast to her as we bring in the New Year for all she does to keep the group growing and going.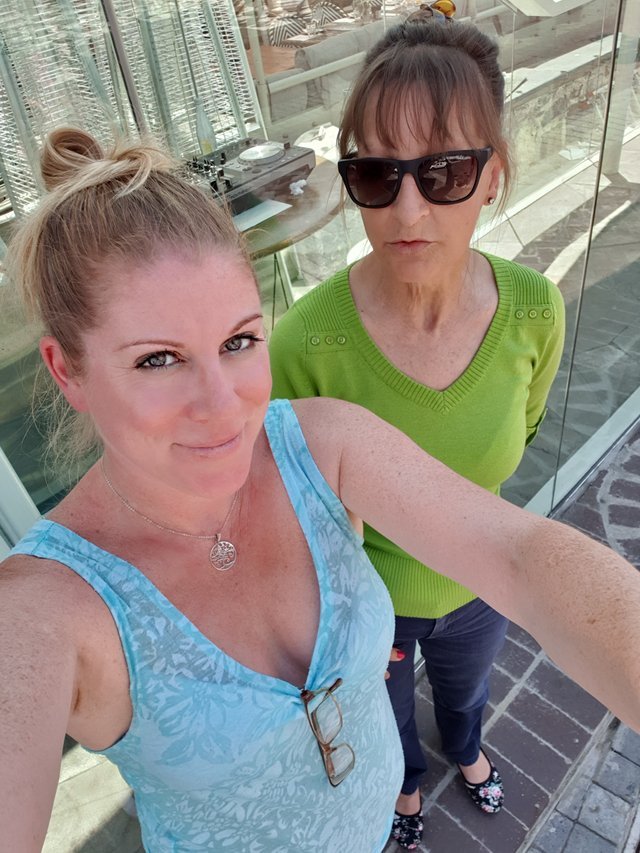 Meeting Jaynie was definitely one of the highlights of my trip to Cape Town, South Africa. It was a sizzling 38 degrees that day when we had lunch with our partners in a lovely restaurant at the watrefront. Thanks Jaynie for taking the time to meet with us and for inviting us to dinner later that week, it was absolutly fabulous, and we got to meet mom (lizzie) as well. Thanks so much for being such an amazing person and friend!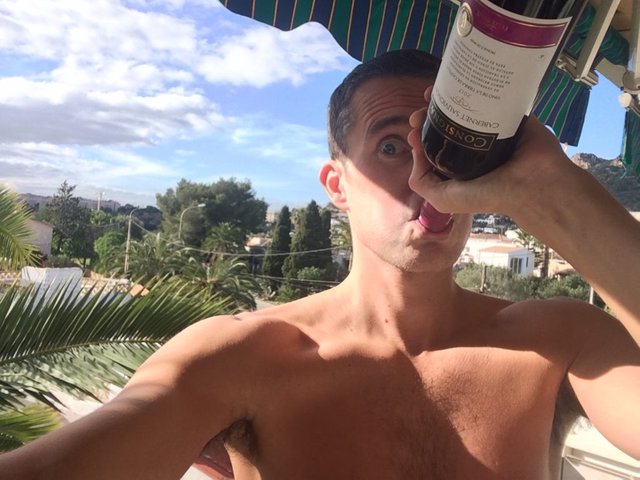 Through the wine bottle, she used to do a throughthewineglass tag, forget the glass.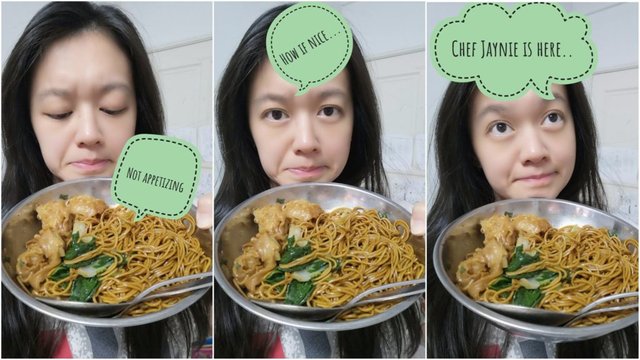 I have never realised I need to improve my cooking and food presentation until I met the Queen Jaynie.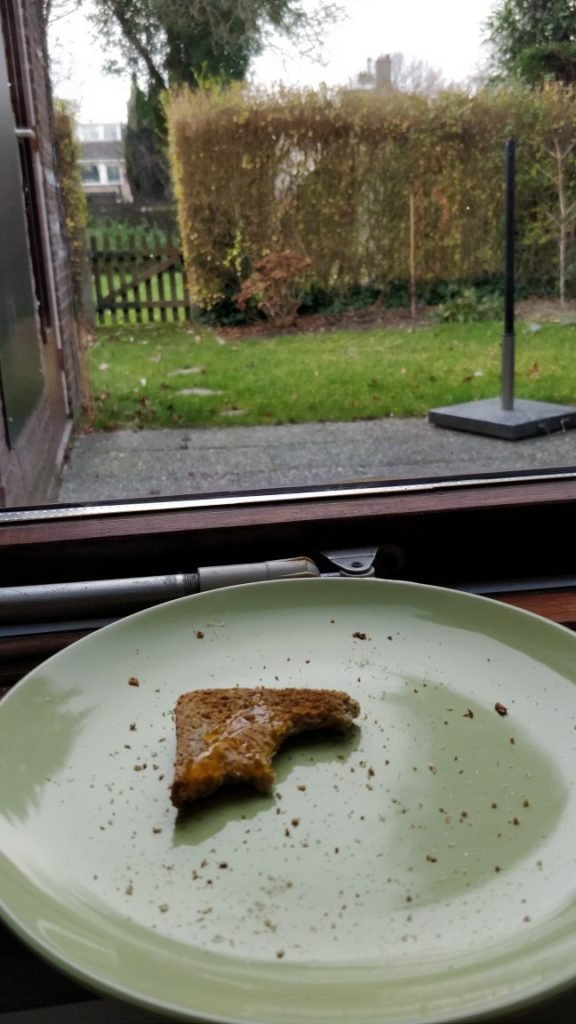 This is me full of jealousy as Jaynie goes into full summer and we are stuck in the dark and cold winter. Also reading great food posts and drooling at the food photos... And all I have is this crappy cold toast (as I was taking care of the kids first, so my food always gets cold...). On the plus side, I had some pretty tasty French passionfruit jam on it!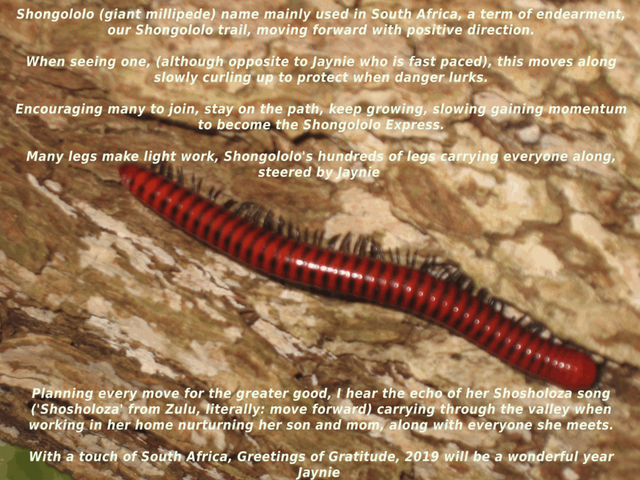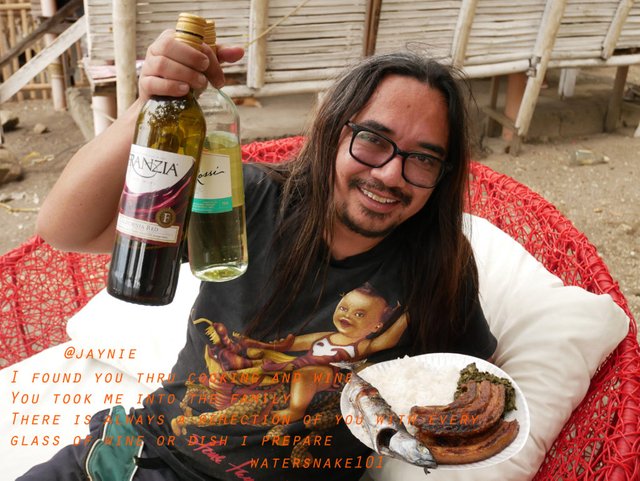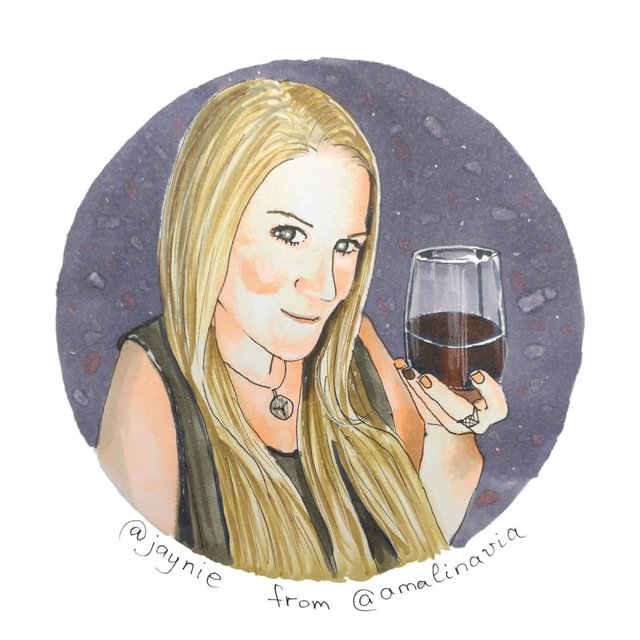 I am not friends with words. So, I'm drawing Jaynie. Smiling, with red wine in the hands. Everything is just fine!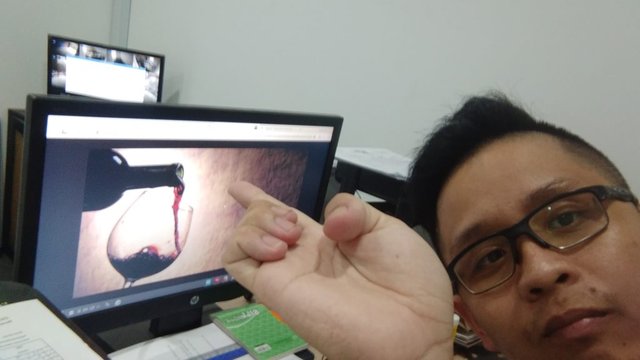 Jaynie, surprised!!!! I may not have real wine for you now. But one day I gonna visit capetown for real wine with you and your family. Merry Christmas and happy new year...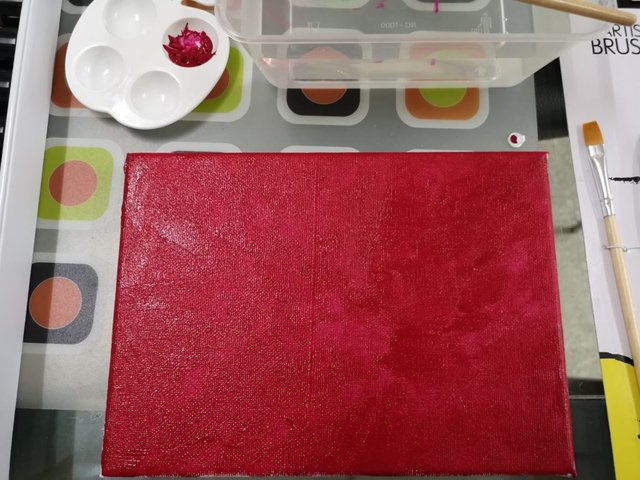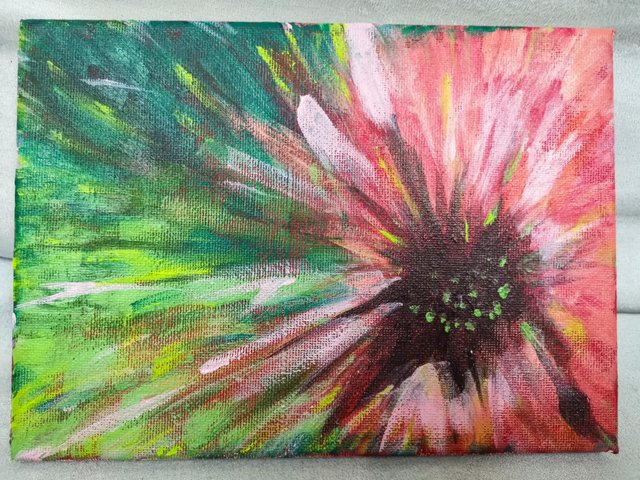 It has been awhile since I painted but I've decided to paint something a little 'abstract' for you. I know that you love to paint last time before life got busier. This painting does not have a name. I was hoping that you can give it one :) Hope you like it and a blessed New Year @jaynie!
---
From wine to food,
@jaynie
does these niches on Steemit and when you talk to her, she's always with a bottle. But within this 1 year+ or so, I've come to find that
@jaynie
is much more than the food and wind, in fact, these are just little symbols/representations of her big heart. Her food is always well plated, with sides to compliment beautifully to the main.
@jaynie
has always radiated the beautiful colours of her life and her food speaks for itself before it is...of course eaten :)
Knowing @jaynie has been a blessing for me and you will NEVER find someone quite like her. She never ceases to look out for everyone in the community and deep down in her, when you get to know her better, she is the kindness of soul there is. @jaynie! You are the 'one in a million' and as we move forward to 2019, let us brush off the unnecessary draining bad stuff and start looking forward to the future.
Loving you to the moon and back.
Thank You
If you like what I do, check out my other posts on meetups, animation, and designs.
Get your Personalized Steemit Profile Banner,Logos & GIFs
DM me on discord : zord189#7776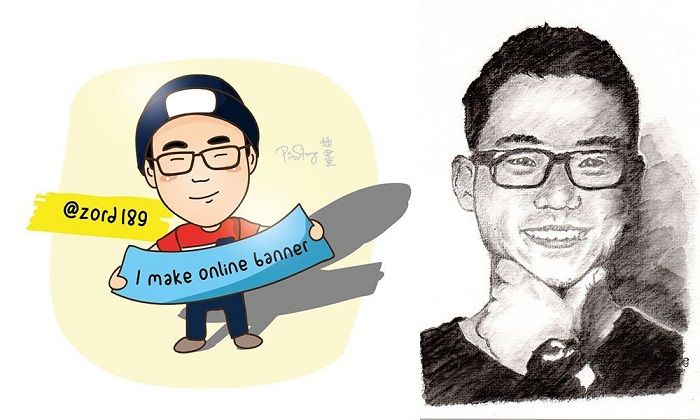 Credits to @pinstory & @coloringiship for this lovely photo of me.
---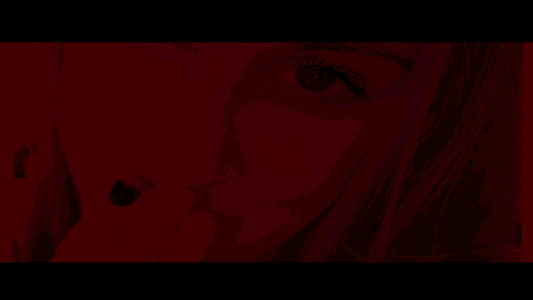 Animated Banner Created By @zord189
---
---
Posted from my blog with SteemPress : http://zord189.vornix.blog/2018/12/31/for-jaynie-from-the-steemitblogger-family-new-years-gift/
---