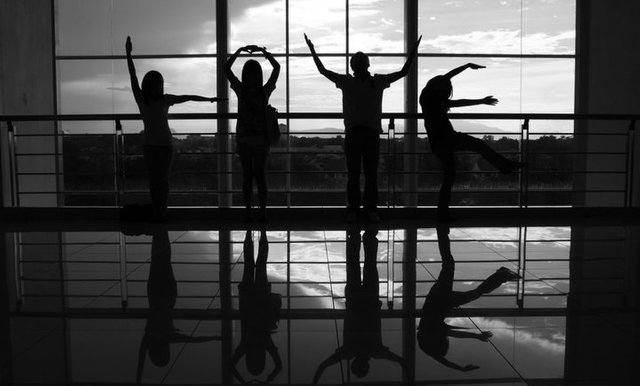 Photo by me
LOVE
This post is going to be a bit more of a personal sharing from my side and views.
In another 12 more hours or so, the contest by @theycallmedan will end and my community, #powerhousecreatives are so relieved that this hustle week is going to end soon and we can all rest and sleep soundly. Even now, the members are in the discord channels hustling for ways and executing them to rally more votes for the community and over the week, I've seen many things, bad and good. I've also learned and it served as a good reminder of the nature of people. At the end of the day, it doesn't really matter because I personally believe righteousness always wins. And I've seen this happen time and time again. This was a good reminder this week that even outside the confines of this contest, I've been faced with life's hard decisions and choosing the right one will always end up for the better.
What is the 'right' one you ask? Is it the ones normally people would choose?
Well, sometimes it's the not so common and the ones where people would beg to differ. For me, the right one would be the ones that are pleasing to God's eyes. I'm not perfect and that's a fact but I always try my best to run my decision making by God and make sure that it is pleasing to Him and Him alone. There are times when I get caught in between what the majority wants and what I know God wants and that is the whole life issue when you're walking with Christ. It is situations like this that will test one's faith and I hope that so far, I've made Him happy.
I've also seen things unfold in favor when I've chosen to cling onto Him and let Him be the center. But that's a story for another day cause that's a long story and something I've experienced that made me even more mature after that.
Anyways, I think I've sidetracked a little here with my personal stuff but it's nights like these, I love to pen down my thoughts.
My community, #powerhousecreatives have done extremely well in working together in this dpoll contest by @theycallmedan. We've met amazing people and worked together with amazing communities. Even in the previous contest for the 10k SP delegation, the community vibe among communities sparked a shift in our little #powerhousecreatives' path to be more inclusive of the other communities. Because @jaynie and I know that we're all in the same boat, all with the same goal and that is to see Steem grow.
As we are nearing the final few hours, I hope that you will give your final support to my community, @steemitbloggers AKA #powerhousecreatives if you believe in what we do inside and outside of Steem blockchain.
---
Communities that have graciously given their full support this round
---
Please support us with a vote on dpoll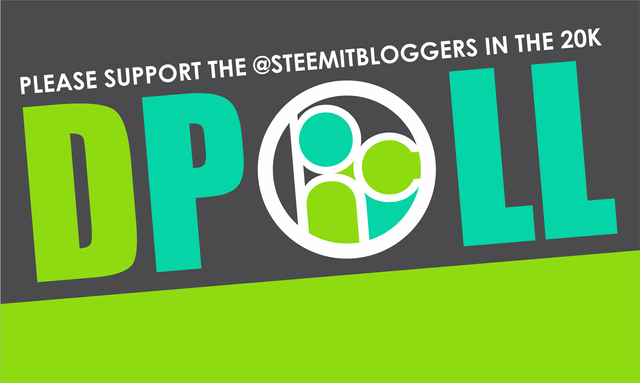 How to vote?
1. Click the below link.
2. Login to steemconnect (PLEASE DO THIS FIRST)
3. Select 'steemitbloggers'
4. And you click vote!!
Vote here:
https://dpoll.xyz/detail/@theycallmedan/which-steem-project-should-i-delegate-20k-steempower-to-for-1-year/
---
Thank you
Your decision means the world to us and we will definitely continue to build the Steem blockchain together, regardless whether we win this contest or not. We've even made a community video to show you how dedicated and enthusiastic we are!!
For those of you that may still be unfamiliar with who we are...
let me introduce you to our amazing little family!
The @steemitbloggers (#powerhousecreatives) may be a small community but what we lack in numbers, we make up for with our levels of enthusiasm and passion for what we do here on Steemit. Our members are dedicated to this platform and the growth of the people on it. We have spent the last year plowing our energies into uplifting and embracing individuals from all over the world, helping them to truly establish themselves as members of this platform and as bloggers, vloggers and the like. We have members from over 24 countries! Over and above being a part of the @steemitbloggers - 99% of our members are key players in some of the most proactive and supportive initiatives on Steemit. Our support as a collective spreads far and wide across this platform and is not in any way restricted by just this blockchain. YES, we spread word about Steem on other socialites such as twitter, facebook and instagram as well. We truly are a POWERHOUSE hosting some of the most valuable individuals and finest content creators on Steemit.
If you think that you want something in return for supporting us, then you can take a look at this post where I'm giving out FREE PERSONALIZED STEEMIT SIGNATURES here.
Thank You
If you like what I do, check out my other posts on meetups, animation, and designs.
Get your Personalized Steemit Profile Banner,Logos & GIFs
DM me on discord : zord189#7776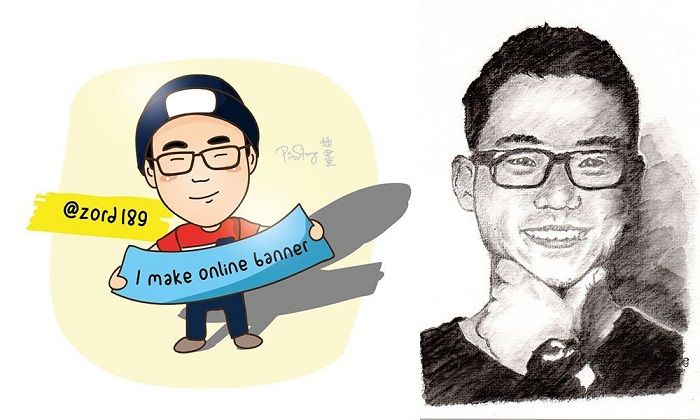 Credits to @pinstory & @coloringiship for this lovely photo of me.
---

Animated Banner Created By @zord189
---
---
Posted from my blog with SteemPress : http://zord189.vornix.blog/2019/02/28/finish-it-strong/
---