BIG NEWS!
This post is set to Power Up 100% and we upvote all @SchoolforSDG4's and @AzizBD's posts to help give free education to disadvantaged children living in the slums of Sylhet, Bangladesh. (I have thus-far been upvoting from @davidpantone, mostly, but I intend to bring @synergyu up to par rapidly, with your resteems, follows, upvotes, and your voice!)

You most likely need at least one geodesic dome. Further in this post are a few reasons why.

Through our growing network of people and organizations, you will get the best domes through us while directly and significantly helping to bring resources to these bright and eager young minds -

Our votes, and dome making fundraising capital go to:
https://steemit.com/@schoolforsdg4 -
A School For Social And Educational Development of Underprivileged Children
@schoolforsdg4 is founded and operated by:
https://steemit.com/@azizbd
-A human Rights , Social and educational Activist, Supporter of Global 17 SDGs and Social Entrepreneur
Please show your support to @schoolforsdg4 and @azizbd with your follows, retsteems, upvotes, comments, and tell your friends! <3
Here are some reasons why you probably need one or more Geodesic Domes:
Geodesic domes are structurally, thermally, and economically superior to all other modern man-made structures.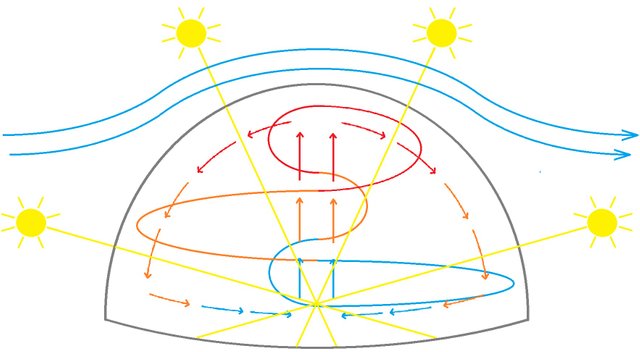 With a geodesic dome greenhouse you can extend and diversify your growing through-out the entire year.
A Geodesic Dome Home in most cases will be your shortest route to comfort and security. With certain cover types, geodesic domes are easy to disassemble, transport and reassemble. Beside an awesome jungle gym toy and the other uses I just named, there are endless more ways to use a geodesic dome!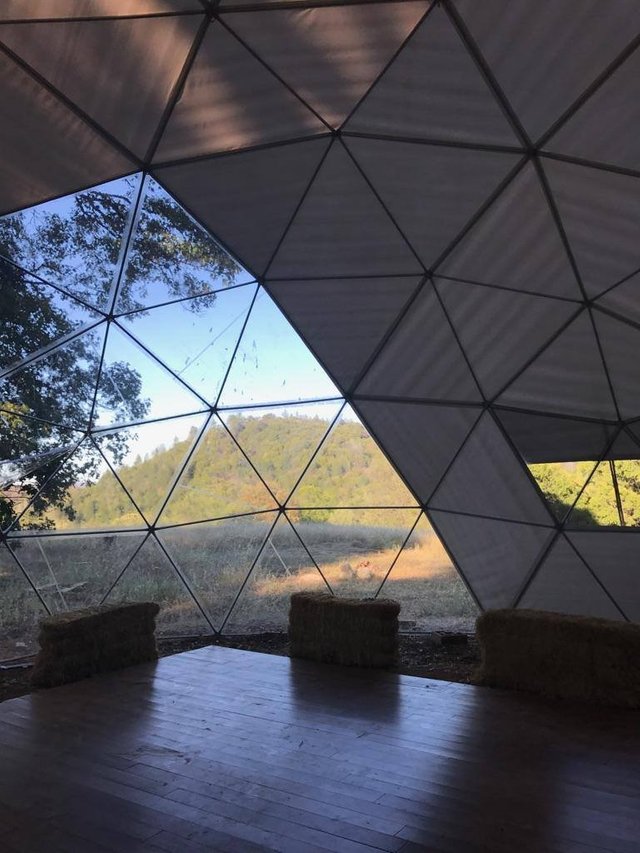 The regular cost, when getting your custom geodesic dome through us, is only about 1/3 of the cost of the (lesser quality) domes on the market.
After basic overhead cost (material, labor etc.) we can still end up with about 1/3 of our budget remaining. That remaining portion is ordinarily appropriated toward research, admin and networking etc. In the case of orders placed referencing this post, all funds besides any overhead necessary to complete your dome will be directed, at your discretion, to @School4SDG4. In any case, YOU, the future dome owner will decide exactly how much you choose to spend on each facet of your dome building project and aid to @schoolforsdg4
Here are some of our standard kit costs, though price fluctuates due to material cost changes, and options like installation, any cover type, help with utilities like water, clean sustainable power, HVAC, etc...: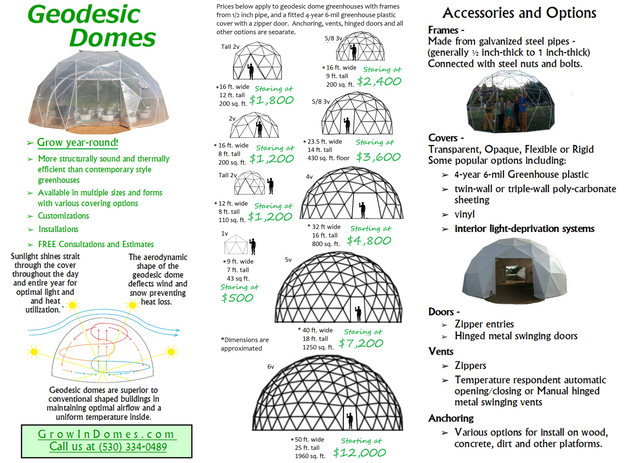 Full itemized invoices for all orders made with reference to this post will be posted for all to see here on steemit.com! We seek to make every possible effort toward total transparency. After all, it is cooperation toward which we are aiming.
If desired, dome recipients may also receive a plaque or other token of gratitude for their contribution. They may also have their choice of words (within our approval) on a plaque at the school HQ to be establish in Bangladesh.
To place your Geodesic Dome order now to help educate disadvantaged youth in Bangladesh, use the contact info pictured in the brochure above or contact me on Discord "David Pantone#4210"
We'll keep powering-up and upvoting @schoolforsdg4, so don't neglect to follow us, upvote our posts (at least the not-so-bad ones), shoot us a comment so we can get to know ya, and please resteem!
I hope to personally fly to Bangladesh within the next couple months to bring as much valuable teaching equipment as possible to @schoolforsdg4. Prior to that, I would like for us together to be able to help Aziz catch up on the school's present needs like backpacks ($3 each) for the kids, so when I arrive we can focus on building (the plan is on the table) a 50ft to 60ft wide geodesic dome!
The dome will help @SchoolforSDG4 many ways. With a white translucent cover (probably mesh-reinforced vinyl), proper ventilation, interior shade (most likely plants) where helpful, and evaporative-cooling we can supply @schoolforsdg4 , very inexpensively and all in one building:
A Greenhouse localized around inner perimeter of dome, as well as hanging gardens (multiple climates within one dome is possible) for educational and fundraising purposes. Focus can be on high-earners (winter-crops in summer-time, superfoods, etc.), as well as diversity for as much educational opportunity as possible.
Tranquil space for holding classes, cafeteria, game area, nap area, and many more indoor uses for the students.
Wide-open area to hold board meetings, meetings between multiple NGOs for cooperative projects, etc...
When not in use can be rented out on a daily or hourly basis for meetings and/or receptions, etc...
So, again please show your support to @schoolforsdg4 and @azizbd with your follows, retsteems, upvotes, comments, and tell your friends! <3
Also check out this post from steemian @lindahas, who is continuously supporting @schoolforsdg4 through her posts and payouts! Thanks @lindahas!
https://steemit.com/charity/@lindahas/charitable-deeds-let-s-crowd-fund-for-kids-in-bangladesh-fruits-and-snacks-every-week-nr-61
Note on Clean Sustainable Energy:
As progress in fine-tuning and marketing the GEET Fuel Processor is made we will let you know through @geetinstitute.
Donations specifically for GEET are welcome through card or paypal via geetinternational.com, Steem, or alternate cryptocurrency. All donations unless specifically allocated to a GEET project (to be posted @geetinstitute) will be converted into Steem Power to be used righteously and vigorously.
Keep on keeping on!
Love,
David Pantone