This week end I had gone to a live stand up comedy show happening at my place organized by Bhubaneswar Komedians
Some of the young guys who are in colleges performed live mostly in Hindi and Odia ( native language of my place). There was little room to spread the word there, as it was crowded and the time was meant to be utilized for live show. However, I spoke to one of the organizers and then put few words about Steemit and other platforms based on steem blockchain and how they can use these platforms and get rewarded.
I also joined their facebook group and today started posting the links of https://d.tube/ and https://dmania.lol/ . As soon as I posted these in their group, the admin started pinging me saying these are spams. But I went and explained him how these are not spam and its more of their ignorance. And then they allowed them to remain in the group.
I am sure, it helps a lot to spread the words when the members of the group themselves are great ambassadors. Because they do live comedy in various circles, once they engage with the steem blockchain and associated platforms, they will help us spread the word to more and more people.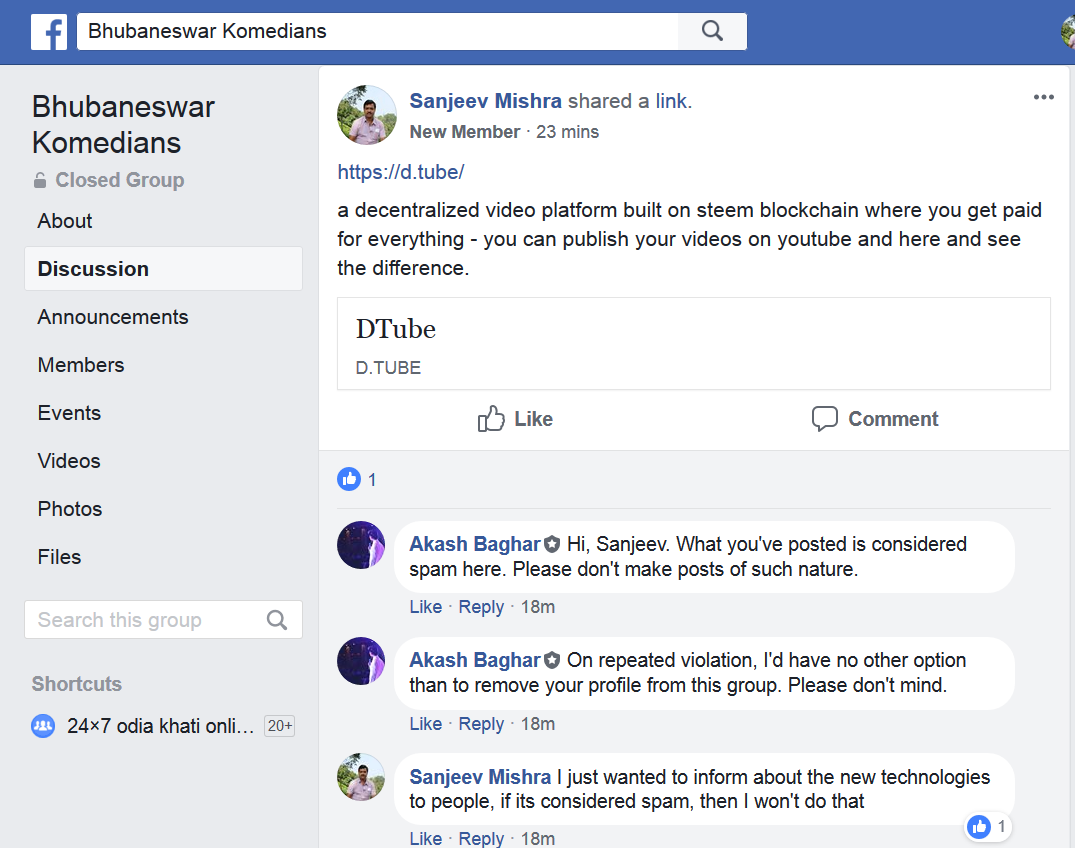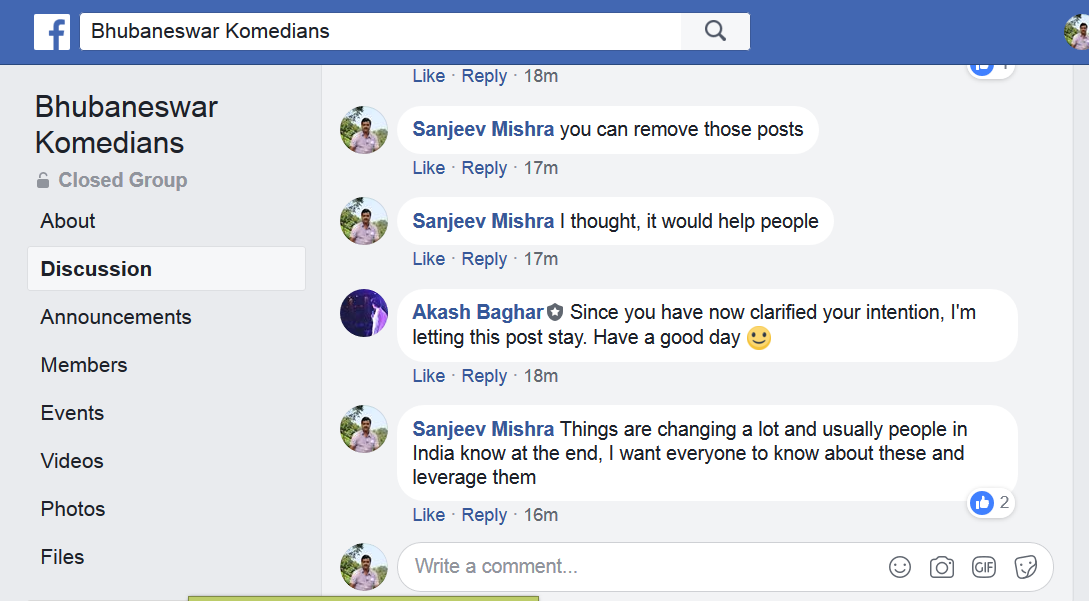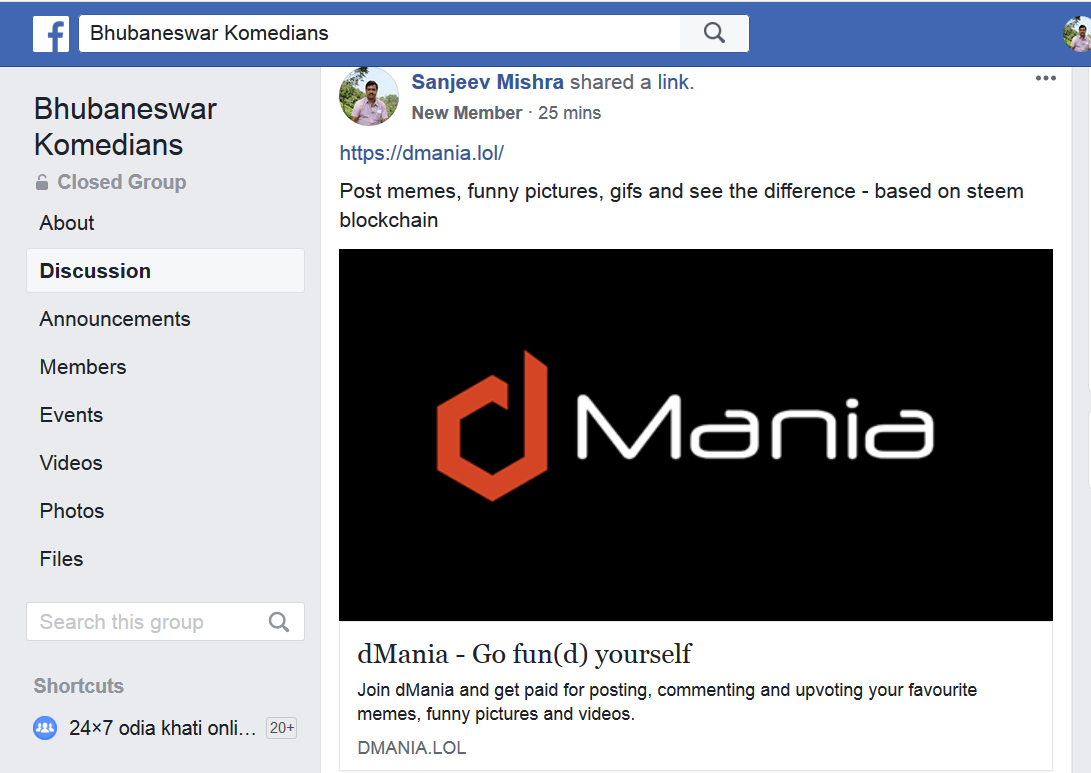 And my reason of sharing these two platforms is very focused. Because these people are associated with Comedy, they are likely to produce content that would be related to fun and more in video or image format, and by looking at these two platforms they can relate how people posting similar content are getting paid.
Hopefully, we will get some new members joining steem blockchain soon.