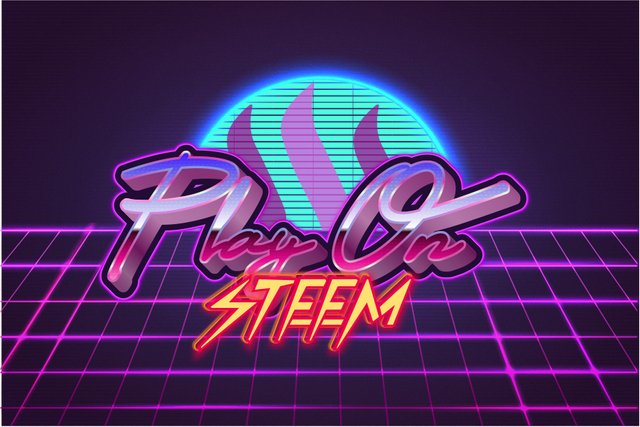 Just Launched!

@kaliju, @roundbeargames and I are working hard to bring a one stop shop entertainment hub to the Steemit Community. We are pleased to announce that yesterday we officially launched the account @playonsteem and made the first post and contest Welcome to PlayOnSteem - Let's Play a Game!
We have some pretty big plans in the works for PlayOnSteem, from competitive multiplayer games on the Steemit blockchain, where you can wager against one another, and the winner takes all, to very frequent contests and challenges to earn SBD, Steem or Steem Basic Income shares.
We just want to bring the fun back to the platform. So many people are logging in right now and getting frustrated with post rewards because of the market being low, so we are offering a way to engage with the platform in a new and interesting way and have fun while you earn some rewards.
My Deranged Photography Contests are going to be staying here on this account, but there may be some photography contests on the @playonsteem account as well, but trust me, they won't be like the contests I am currently running. Our team is very creative and we will be coming up with many different and exciting ways for you to have a good time.
So what do I need from you all?

Well since @playonsteem is a new account, it is lonely and needs some followers and upvotes. So you all should head over there and follow that account so you are notified when a new contest or update is posted so you don't miss out on a chance to win anything.
What's in if for you?
I am going to be giving away from 5 shares of Steem Basic Income to people that comment on this post and participate in the posts over the next week that are on the @playonsteem account.
@good-karma has created a Random Comment Picker for Steemit and I will pick one random comment from this post and a random comment from each post on the @playonsteem account until 5 shares of SBI have been picked. This will all be done at post payout of this post.
Rules, yep rules for this contest too
Must be a comment from a real person and not a spam account.
Comment must be about the actual post and not some random off topic comment.
Must be a follower of the @playonsteem account to be eligible to win.
I think that should be enough rules. Basically comment on this post, comment on @playonsteem posts (you can win prizes by doing that in the contests there too), don't be a spammer, and follow @playonsteem. Too easy.
All SBD rewards from this post will be sent the @playonsteem account to build up the treasure chest. Liquid Steem reward will be used to purchase SBI shares for the winners of the Comment and Follow Contest.
Thank you for checking out this post and learning about the new community project @playonsteem. If you are interested in sponsoring any of the contests or becoming a supporter of the project, you can contact me, @kaliju or @roundbeargames in Discord. Or you could delegate right here if you would like to become a sponsor, you can do so by clicking on the following links:
50 SP, 100SP, 250SP, 500SP, 1000SP,5000SP.
All delegations and donations will go towards rewarding the community.