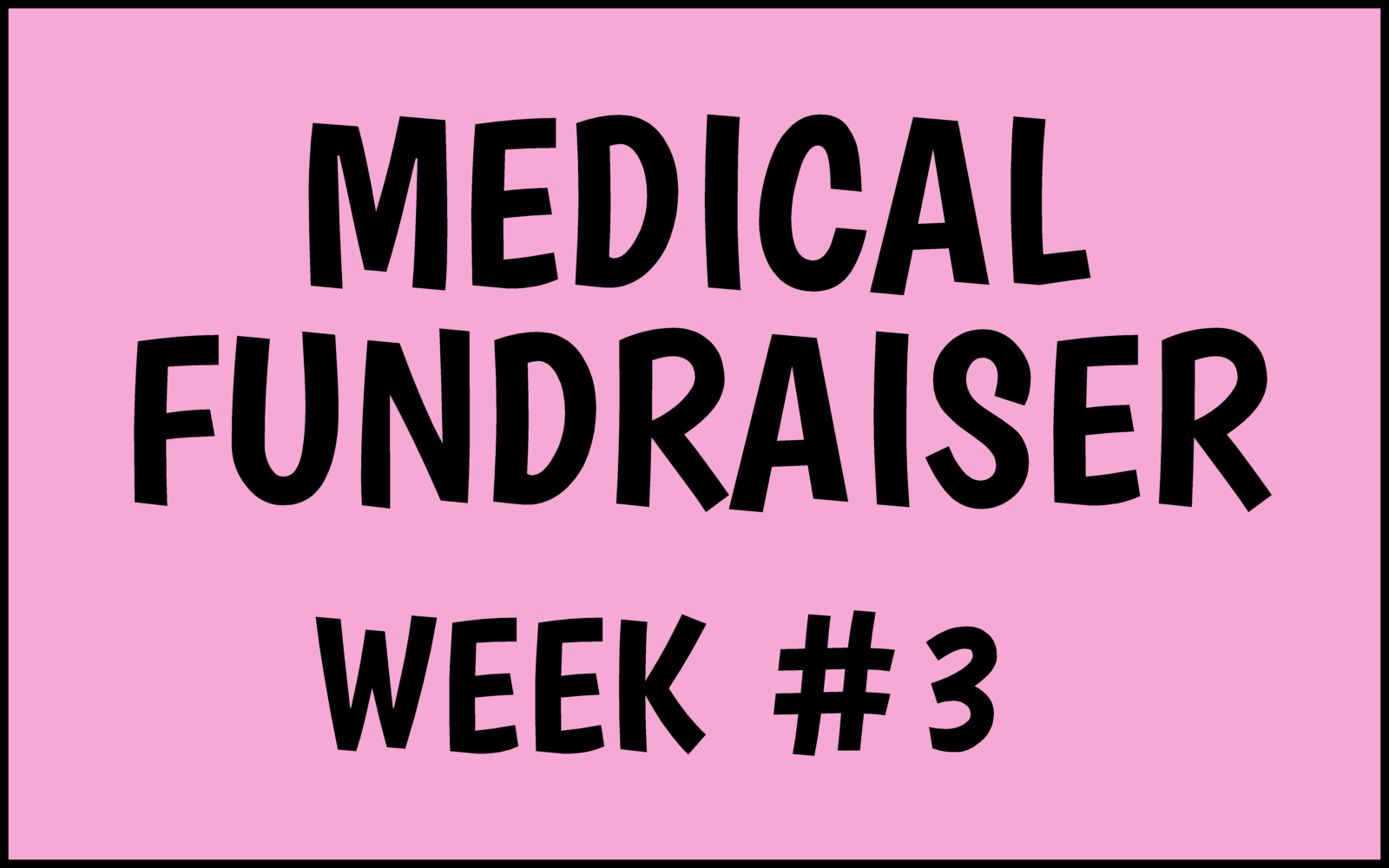 CURRENT POST PAYOUT & DONATION BALANCE:
596 SBD & 27 STEEM
(STEEM TRADED IN FOR APPROX 32 SBD)
=
628 SBD (WORTH $750+ USD ... $1000+ CAD)
This post is being written to wrap-up this fundraiser...give thanks for new donations...and also to tell you about my thoughts and plans. I will be forever grateful for all of the generosity shown to me and couldn't rightfully ask for even more help. But should anyone still wish to contribute to my cause...everything and anything will continue to be put to good use. Each donation...upvote and noble show of support has been and will be appreciated more than mere words can express.
I had first planned on running this fundraiser for at least 6-12 weeks...but the extraordinary outcome of the past week has already allowed me to fulfill everything that I set out to accomplish...and then some! Since I have been able to pay for all of my immediate medical needs in CAD...and I purchased things that cost less than initially anticipated...I found myself with extra funds. Later on this week...I will be buying additional supplements that will also greatly improve the quality of my life. These were not listed in my two other fundraiser posts...but they will go a very long way towards this stage of rehabilitation.
Honestly...I never dreamed of getting more than a couple of items off my healthcare wish list. The sheer abundance of what has been made possible...brings me to tears. For the first time in years...I can see a light at the end of the tunnel. I still have a long road to travel yet...but these boosts are life changing....and will make all the difference in the short and long term.
THESE ARE ALL OF THE PEOPLE THAT DONATED TO MY FUNDRAISER PREVIOUSLY...ON THE WEEKEND AND ALSO ON MONDAY
AND THESE ARE THE PEOPLE THAT CONTINUED TO DONATE...UPVOTE AND SHOW TREMENDOUS SUPPORT DURING THIS WEEK
THANK YOU SO MUCH EVERYONE...YOUR KINDNESS HAS ALLOWED ME TO HAVE FAITH IN THE INHERENT GOODNESS OF PEOPLE AGAIN...AND IMPROVE THE QUALITY OF MY LIFE FOR THE NEXT FEW MONTHS.
As most of you reading this already know...I live with more than a few autoimmune and degenerative diseases. At this time two of them have worsened to such an immense degree...they are bent on destroying my life and everything in it. They have crippled me to the point of being unable to get out of bed. With the fundraiser funds...these are the main conditions being focused on for treatment...but as long as some healing can begin...it will be possible for everything else going wrong to get better too. You can read more about my background in previous posts...but I will also be going into more detail in the future to try and raise awareness.
The unexpected emotional and financial support of who helped...or had something to say...means that I am no longer quite so afraid of losing the battle with CRPS. Being such a misunderstood disease...more often than not the cause of death is ruled as some seemingly unconnected complication. Although I have long ago reached the final stage...I don't exactly know what will ultimately bring me down...it's just a 'one day' kind of situation. However...my new medical supports will give me more time to find my ever-evolving purpose in life.
During the past week...I have felt very loved and recognized...which is so very different from how I felt a few weeks ago when the pain and fear and loneliness just made me want to die. I don't remember what living pain free feels like because every single day and night are consumed with fire. But knowing that people do care gives me a reason to keep fighting.
I am looking forward to my Quell...a gentle nerve stimulation device and three bottles of low dose CBD oil for inflammation and pain arriving this week. These are brand new therapies...but I have also been able to revive some older ones that I have been forced to neglect for months or years. These supplements will replenish certain vitamin and mineral deficiencies which played a large part in the deterioration and fatigue to begin with.
With such widespread depletion of the basic elements to build up bones and muscles and protect nerves...it actually comes as no surprise how I crashed and caused such a massive CRPS flare up and immune system break down. I will also be purchasing extra electrodes and nutritional powder to help me through this terrible time. Despite being in such excruciating pain...I can't remember a time when my mood has been lifted so much alongside the pain. For me...the two don't normally go together. My mood will no doubt increase even more once these therapeutic products begin to take effect. I will never be an athlete but look forward to some gentle fitness.
My next goal is to see a proper doctor about my stomach issue...as I have not been able to eat solid food for weeks due to the pain. The only doctor that I currently have access to is ignoring the issue. Even milk and water cause burning pain...and I have begun to suspect either a reaction with the meal replacement power....or a complication of the CRPS.
Since the powder is the only thing keeping me alive...I have no idea what to replace it with. Although currently un-diagnosed...the most understandable cause is a condition called gastroparesis. Through the public hospital this will take at least six months to have the testing done. In reality I need to get a diagnosis and treatment plan sorted out as soon as possible...before I waste away to nothing. I am currently only consuming about 200 calories per day.
Stomach condition permitting....I expect that it will take at least a few months to build up strength for greater mobility and energy through the maintenance of steady supplements. Since I will also be navigating my way through the medical system to diagnose the stomach issue...I have no idea how much progress I will make. The best that I can do for the moment is to try and lessen the pain and the discomfort...and save up for private care. There are some amazing facilities about four hours away that require next to no wait times.
Should my stomach symptoms get any worse...steemit will be the only thing that will lessen the financial burden. However actively asking for donations as part of a full fledged fundraiser once again would be way too much to ask. This kind of action only feels right once...maybe twice in a lifetime.
It would also be wonderful to have the satisfaction of knowing that my art made it possible. Earning $1000 CAD in one week is a miracle in itself...but this next stage will probably require two or three times that amount and certainly more time and effort to organize. The moment my nausea...fatigue and pain levels go back down...I hope to work on some limited edition digital art to sell for sbd/steem. The idea is to make my situation known...write a weekly post much like this one...and only ask for upvotes...resteems and for the community to buy the digital art.
Right now selling art seems like a more thoughtful and sustainable way to ask for further help. Everything will go towards paying for a consultation with a nearby naturopathic doctor...the travel to and from the private care clinic...the tests themselves...and also a safety net for medicine and other future medical expenses. I just pray that I feel well enough soon enough to start making the art and earning from it.
Even though some things remain uncertain...I now have some pain control options to look forward to. I am also moving up instead of deeper down into despair. I was on the verge of something inside of me breaking beyond return...and had the PAL community and also other members of the steemit community not stepped in...I feel that in that most darkest of moments...I might have truly given up on life.
Some of you saw some glimmer of this...and went out of your way to make sure this did not happen. You know who you are...and I can only say thank you one million times. Life likes to throw curve balls...but at least now I have some clear plans to get started with...and some real hope again!