YOU are the BeesKnees! Weeks 5/6 of 10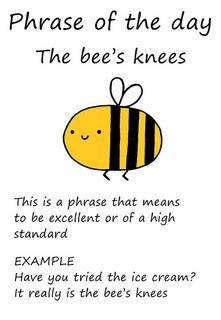 We are entering a combined Weeks 5/6 of 10 of our Beesknees community support project. Finish line is in sight!
I am late with this post. Two weeks to be precise. My apologies to a couple of you that I don't keep in contact with on Discord. I won't bore you all with the stormy waves unsettling the smooth sandy shores of my life. We all ride out the rough waves one time or another in life. All will be better soon and already on track. 😊
I couldn't find the time to get this post out sooner but happy to have this free moment to announce the two winners for this week.
Blogging or Steem Monsters? Both if you have the time!

We're all experiencing the plunging price of STEEM and the 10 STEEM from the start of our community project is not the same worth now. The @beesknees is still upvoting everyone who posts but many of us have slowed down with our posting activities. It is great to have a platform for content producers but most of us were never bloggers in the first place. Throw in the real world and forget about it.
Half of our community members have slowed down or stopped blogging, but still very active with Steem Monsters. We are still finding opportunities to help newbies and smaller accounts, but it's now with Steem Monsters. Although we are not actively engaging on the platform, we are all still here. We're all still helping others and ourselves grow.
There are individuals joining our team on Steem Monsters with no funding for a starter pack, currently earning pennies on their Steemit blogging efforts, but with just their enthusiasm in wanting to play (and a team willing to support), they have won some of these grand prizes from their booster packs. Team or "guild" is the brainchild of @davemccoy. I'm just a happy supporter. 😊
All won by Steemians giving nothing but their time to earn and play. Not too bad for playing a game!
I don't even own any of these gold beauties!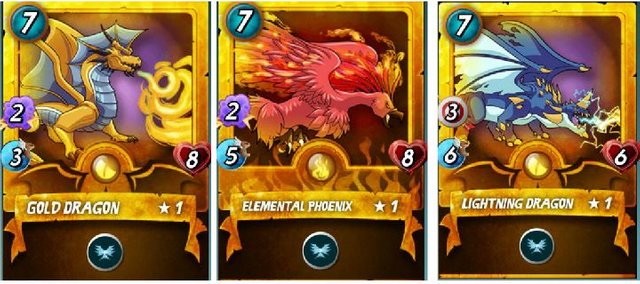 Anyone not involved with Steem Monsters and want to learn the game and play, do let me know! It is challenging for me to find time on here at times, but that is why I have team support! You can always reach @davemccoy too. There is absolutely no cost to you, just your enthusiasm and time to play.
Moving on to the encore!
Drumroll please...
The two individuals each taking home 10 STEEM today is…drumroll….


@eoj, I hope you are getting some sleep with your new baby love!
@palikari123, more funding for gold cards with Steem Monsters!
The 10 STEEM in the weekly pot has been sent!
Accounting
I did miss a week so there is some accounting catch up. Thanks to everyone who listed their week # on their memo. For everyone else, I had to look at my transfers at https://steemdb.com/@beeyou/transfers. (Ignore all the Steem Monsters card purchases!)
Please send for this week #6: @headchange, @organicgardener, @doomsdaychassis, @palikari123, @eoj, and @simplymike.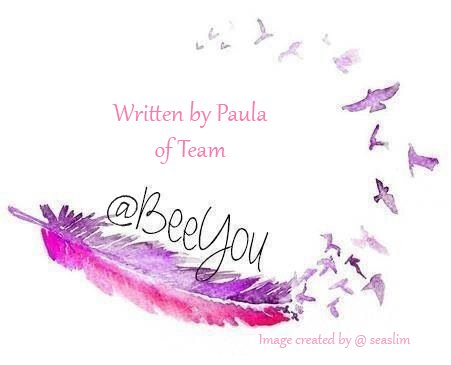 NOTE: I threw everyone off by missing a week's post. Please see above for your name if you have to send for this Week #6.
Everyone else, please send in your $1 STEEM by Friday before next week's #7 post on Saturday (maybe Sunday)! You gals and guys are the BEES KNEES! @davemccoy, @doomsdaychassis, @palikari123, @headchange, @eoj, @mellofello, @simplymike, @organicgardener, @starjewel.
P.S. I'm giving myself a Steem Monsters vote on this one. I did write about Steem Monsters! All liquid earnings will be sent to the (5) members still left..my apologies for being late @doomsdaychassis, @palikari123, @eoj, @mellofello, and @simplymike.
Image source: Flickr