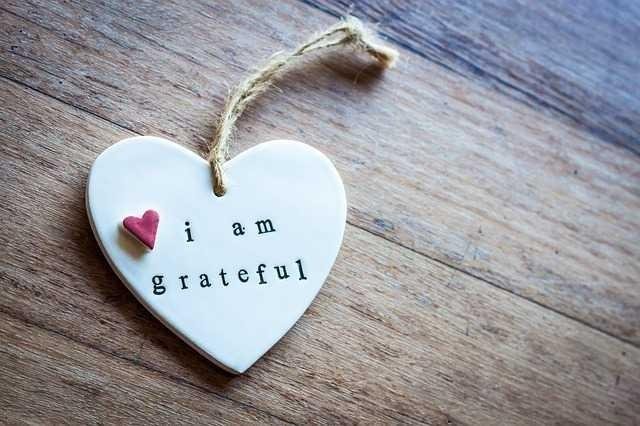 Pixabay
If I should write a story about last year, my blockchain experience will be filled with it. After seeing a lot of appreciation posts from other people, I realized my new year writeup isn't enough. I needed to appreciate everyone that has made my year worth while, especially those on the blockchain; the ones I've met physically and the ones I haven't. I will be a year old on the blockchain by next month, but before then, let me dedicate this post to those that have been part of my blockchain success.
Doyin Isaac, I wonder who he is though. This guy wrote a post about Steemit on the 25th of January, 2018 on a news website (Nairaland). That was how I came across Steemit; he chose to be anonymous, else I would have tagged his username. My first appreciation goes to him. Perhaps you are reading this, just know I'm very grateful. Things will definitely get better this year.
Well, I never knew engaging and interacting with people was necessary, but @tosyne2much made sure I see it as a necessity. And that was how my journey began, in a group he created. This group later developed into a small community. I made friends and I connected with a lot of people, and here I am today. @udezee is another guy that helped at the very beginning. He never failed to release information. God bless you, bro. Keep doing what you do. The top is definitely your destination. He introduced me to the first community I joined aside the one I grew up in. Naijapidgin welcomed me well and I was able to connect with my fellow Nigerians. Thanks to @ogoowinner for the initiative and other wonderful things she's done for us. The admins were wonderful too; especially @zizymena - her shows were superb.
Steemiansarena's moderators were helpful too - thanks for making my journey interesting, and that includes @prayzz, @ammy, @paigegirl, @tosyne2much and @udezee. The members in the group have been awesome too. This appreciation post wouldn't be complete without Airhawk-project, and that's where @samest comes in. This man has been selfless and very helpful. He introduced me to whaleshares, and he's helped a lot of Steemians get on board. I'm not the only that can attest to this, he's a man of great personality.
@black-man is another great man I'd met. He has contributed a whole lot to my whaleshares journey. Thanks for all the wonderful things you've done for me. You are doing great things here and also with yensesa. Thanks for being there for us, the sky is your limit.
I've been able to mingle with other people too and I joined more communities. The dos and don'ts of these blogging platforms is now known to me, all thanks to everyone I'd met on the blockchain. I'll summarize by tagging them all. Note: If your name isn't here, please don't be mad at me. You are wonderful too, this post was rushed, and it's possible I missed some usernames.
@prechyrukky, @yungchief, @ammyluv, @jacksondavies, @itk4luv, @bookoons, @emekasegun, @emekacollins, @scarletmedia, @dawizy, @ifeoluwa88, @burlarj, @jlordc, @uche-nna, @jesse12, @lordjames, @stevenmosoes, @marshalllife, @seyiodus, @warpedwhale, @julietisrael, @mbj, @jotmax, @imbigdee, @hornblende, @donnest, @gutzygwin, @kilatunzii, @einstei1, @adepra, @olawalium, @drigweeu, @tezzmax, @sammiegold, @xawi, @honourmaus, @gracehills, @edwin56, @zoneboy, @agbona, @vickyrich, @mosunomotunde, @opeyemil, @jubreal, @hilltop, @neoxian, @vheobong, @scarletmedia, @nicewoody69, @mango-juice, @desmoniac, @ubongj, @slau, @smithmadu, @aquacy, @shuta, @kristenantai01, @gentleshaid, @deewon56, @johnskotts.
Thanks guys. Let's make 2019 a better year.