THE REAL FACE OF WEKU [TR/ENG]
---
TR
Merhaba
Bugün bu site ile ilgili ufak bir sorun yaşadım. Aktif keyim çalışmıyordu ve normal bir insanın / kullanıcının yapacağı gibi sorunu yöneticilere bildirmek için discorda gittim.
Discordda problemin benden kaynaklandığını kendilerine ait bir sorun olmadığını belirttiler.
Bende anasiteye giriş yapabildiğimi ama başka bir özellik için aktif keyi kullanamadığımı belirttim. Bir robot gibi aynı şeyleri söyleyip durdular.
Tartışma çıkarmama rağmen yöneticiler bir amatör gibi benimle tartışma çıkarmak için zorladılar. Ve benden kişisel bilgilerimi talep ettiler. bu bilgilerin benim problemim ile ne alakası olduğunu sorduğumda ise soruma cevap vermek yerine mesajları sildiler.
bütün ekran görüntüleri ekte mevcuttur.
Ayrıca; tanıtıcı postta attıkları upvoteyi geri çekmekle tehdit etmekle kalmayıp votelerini geri çektiler. Sorun değil bu siteyi kullanmayı zaten düşünmüyordum. Sadece siz değerli insanlar vaktinizi burada bu gibi değersiz insanlar için boşuna harcamayın. Gerçekleri görün. Bütün yazışmalar ekte mevcuttur.
Sevgiler Saygılar
Umut Karakuş
---
ENG
Hello there
Today I had a small problem with this site. My active key was not working and I went to discorda to report the problem to the administrators as a normal person / user would do.
The discord stated that the problem was caused by me and that it was not a problem of their own.
I also stated that I can access the motherboard but cannot use the active key for another feature. They kept saying the same thing like a robot.
Although I had a discussion, the managers forced me to argue with me like an amateur. And they asked for my personal information. when I asked what this information had to do with my problem, they deleted the messages instead of answering my question.
All screenshots are attached.
Also; not only did they threaten to withdraw their upvote in the introductory post, but they withdrew their votely. No problem, I wasn't thinking about using this site anyway. Only you, dear people, don't waste your time here for worthless people like this. See the facts. All correspondence is attached.
Love, Peace!
[SCREEN SHOT]
https://main.weku.io/new/@umutkarakus/the-real-face-of-weku-tr-eng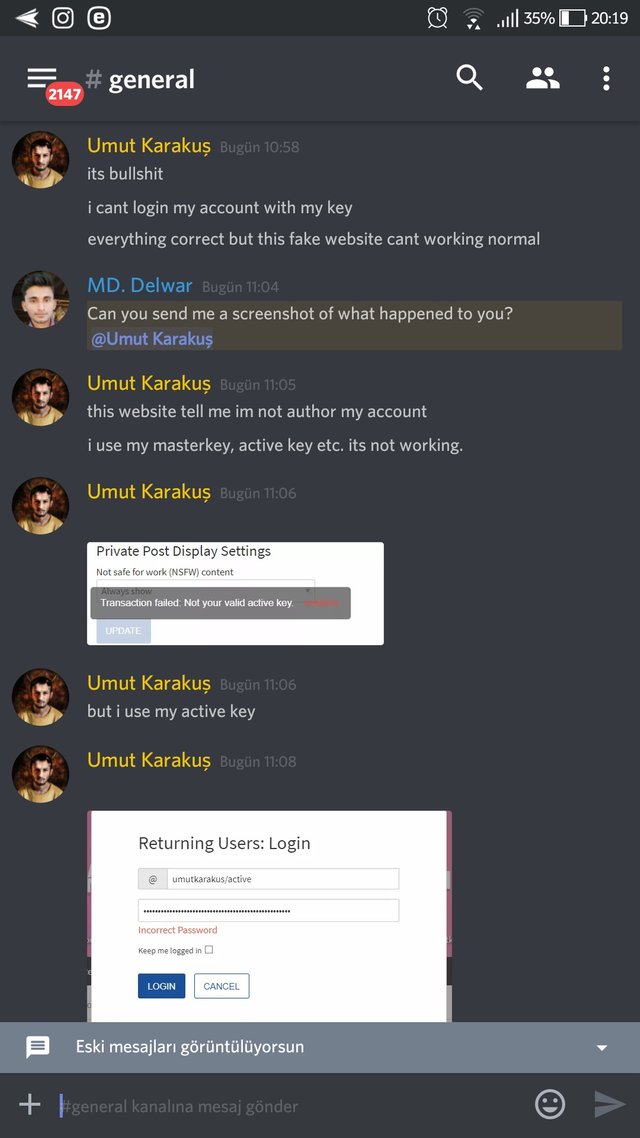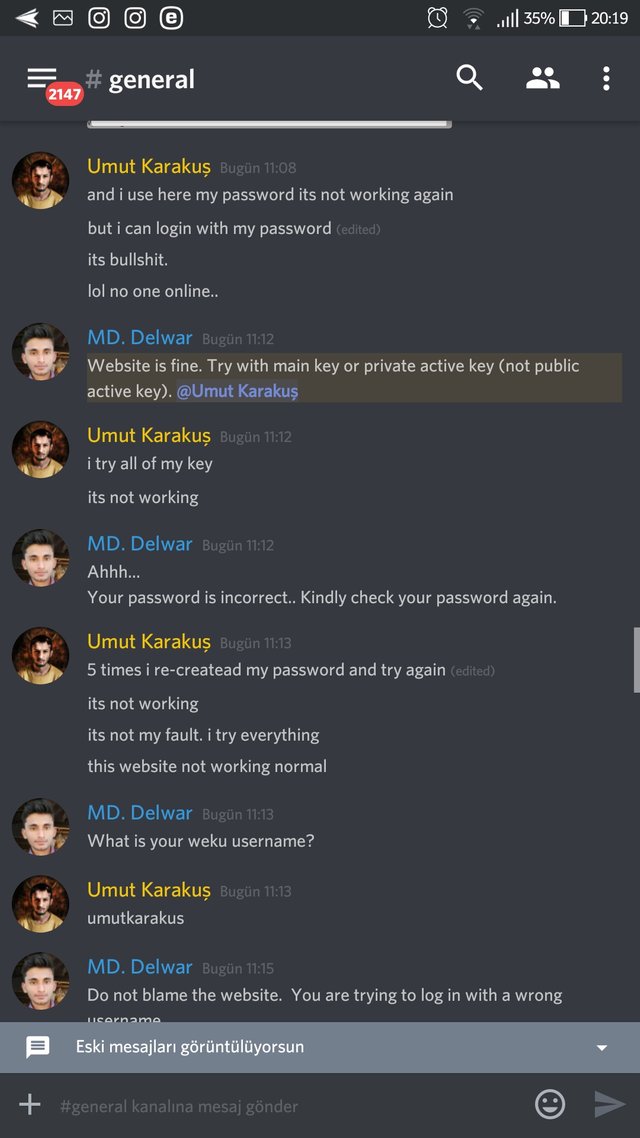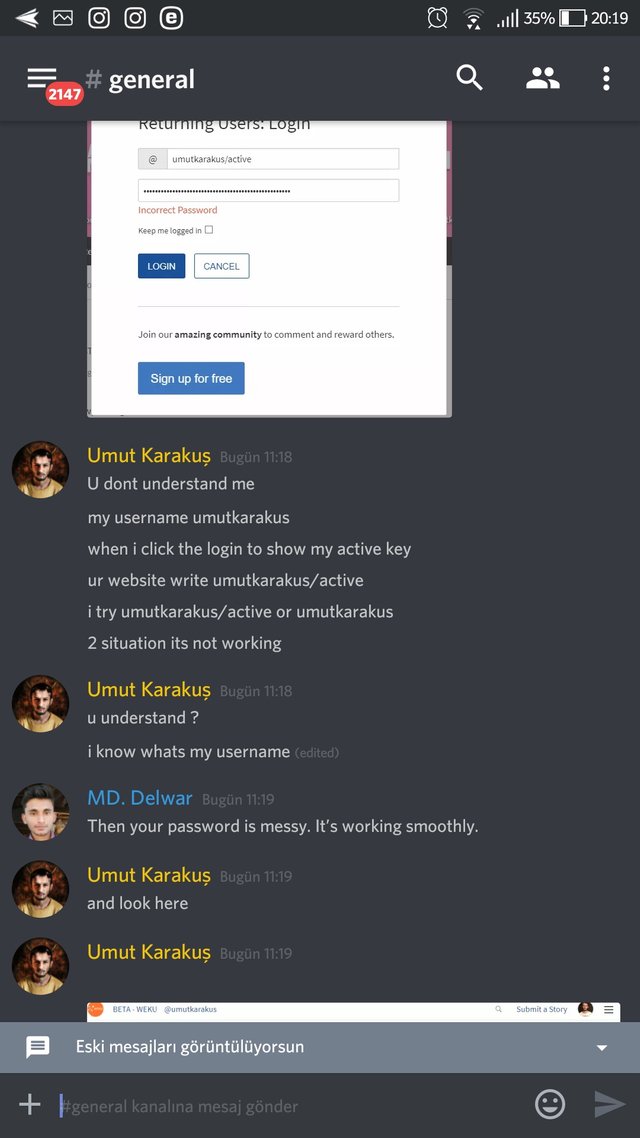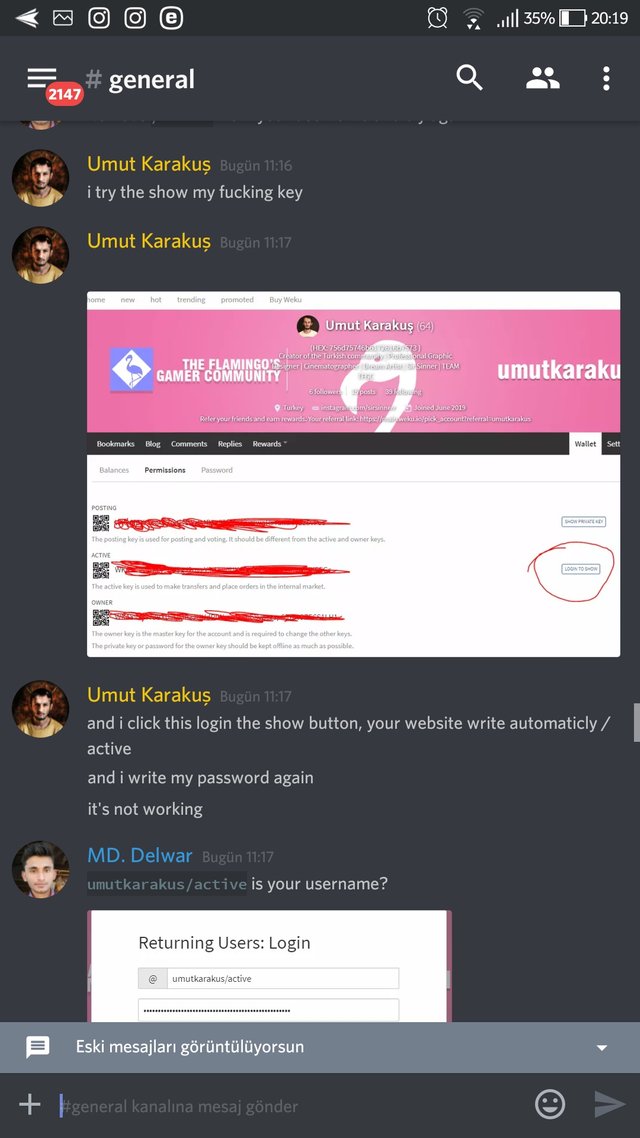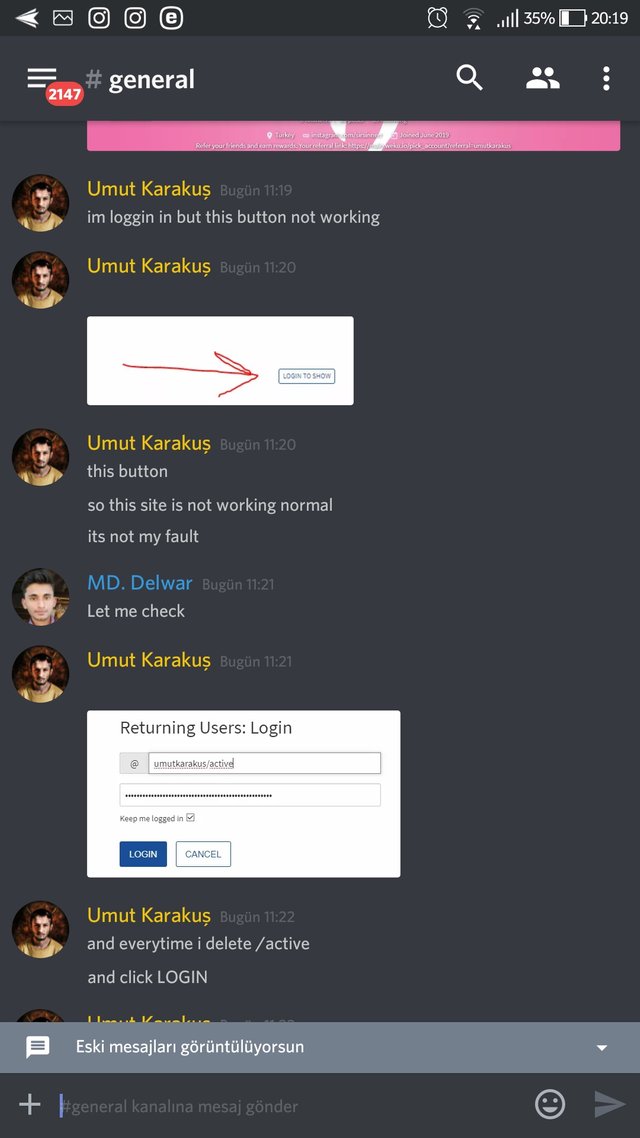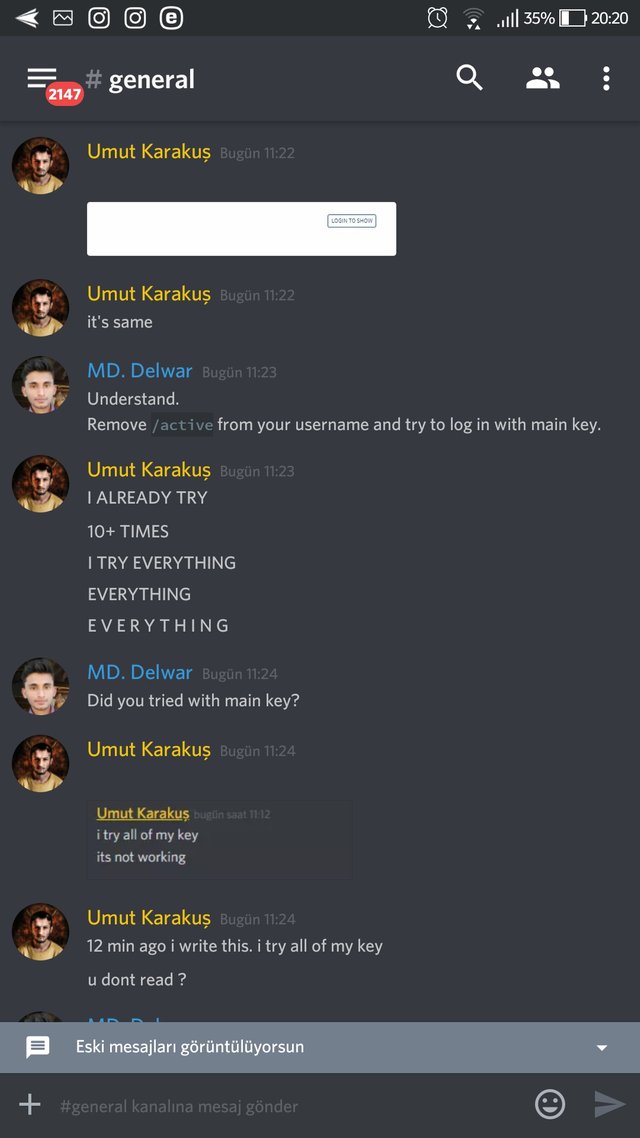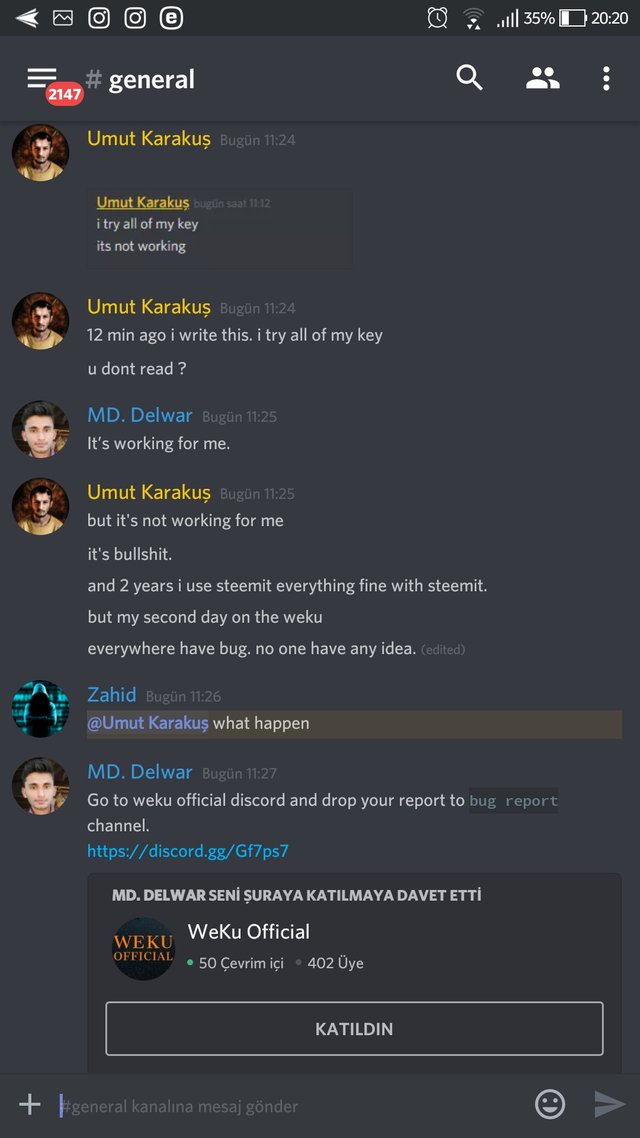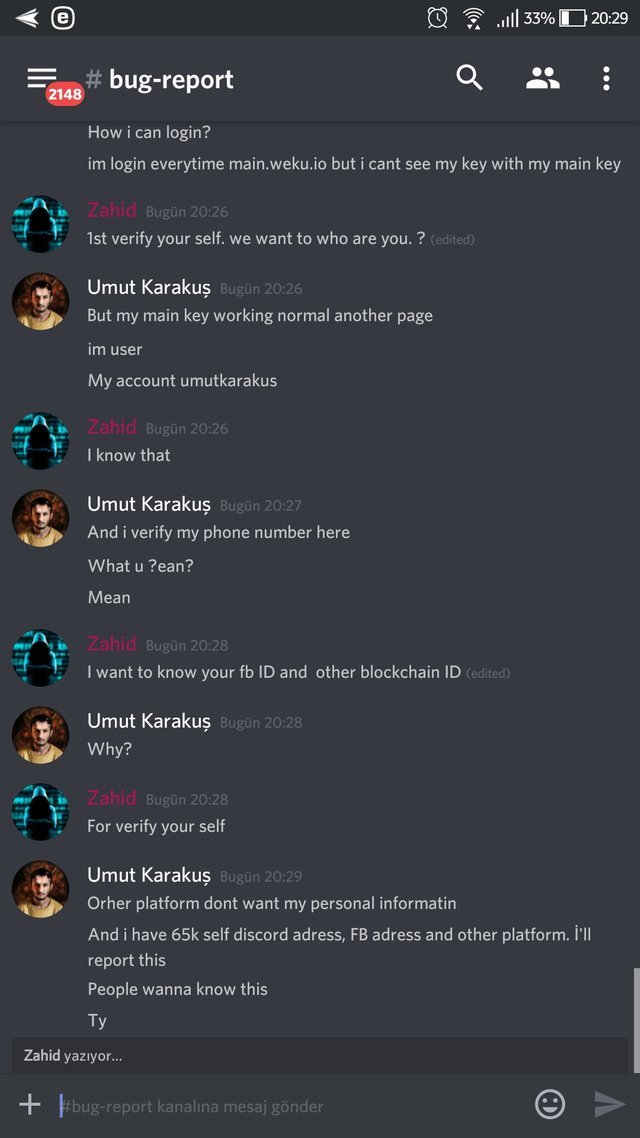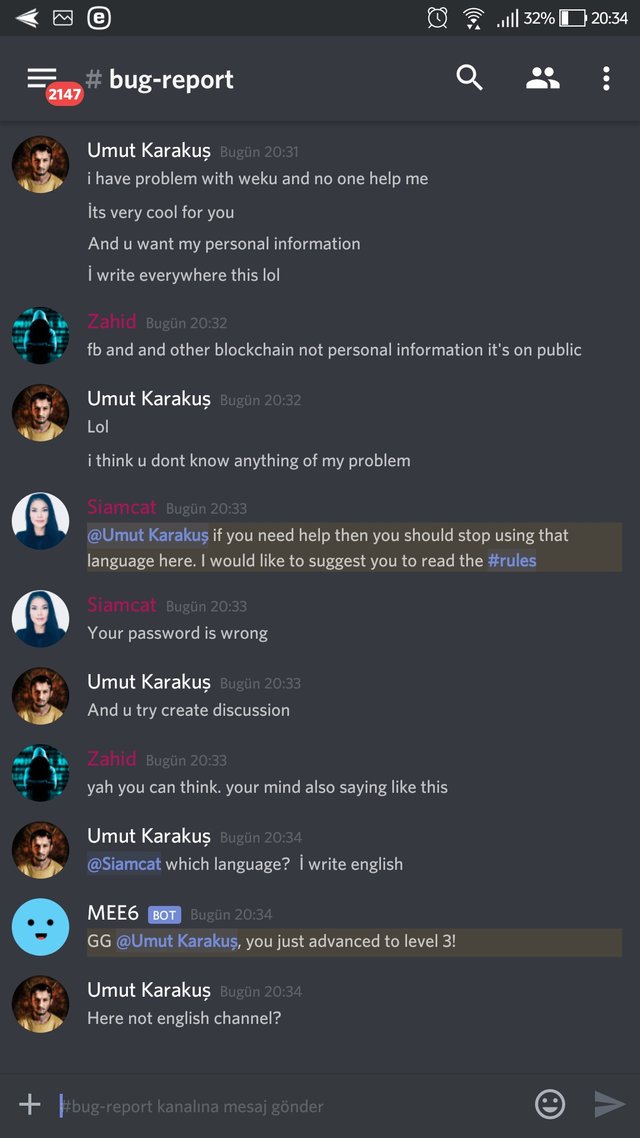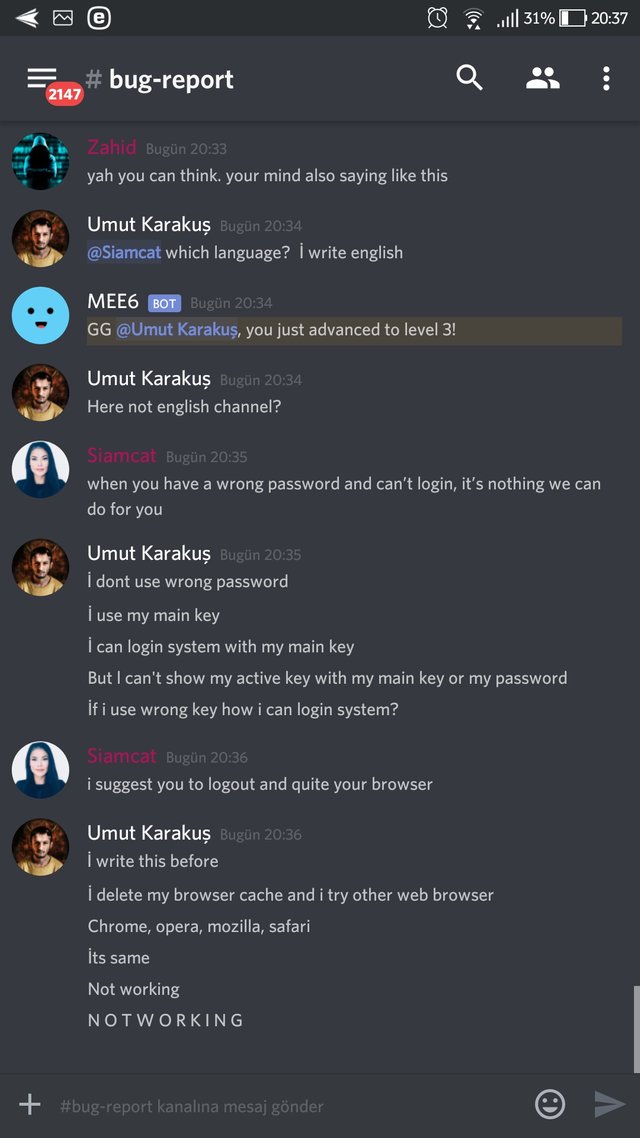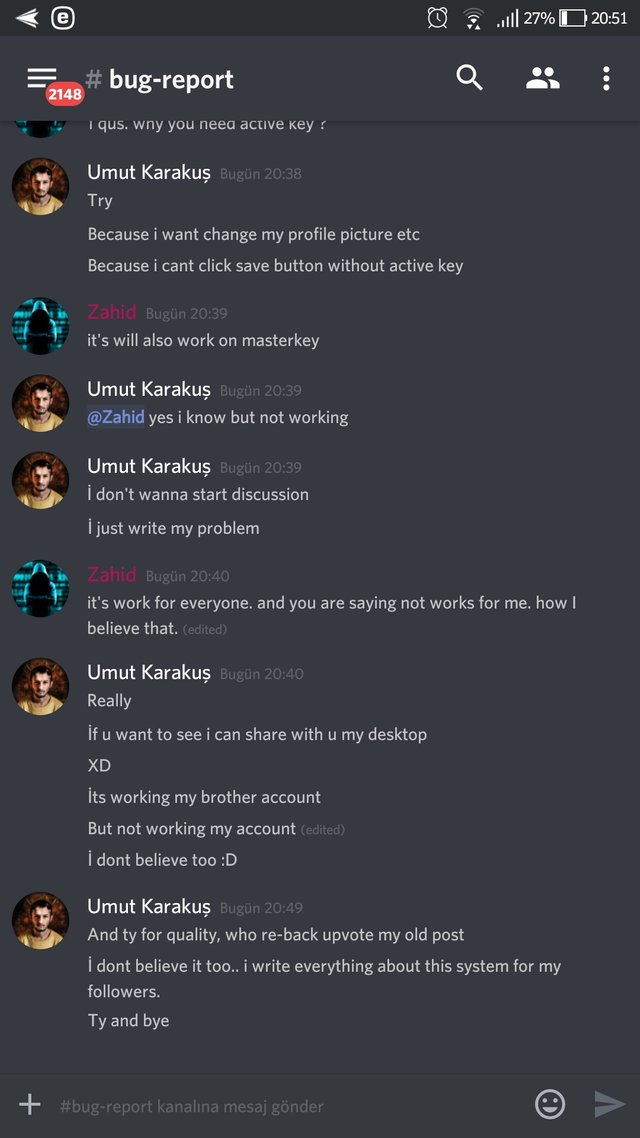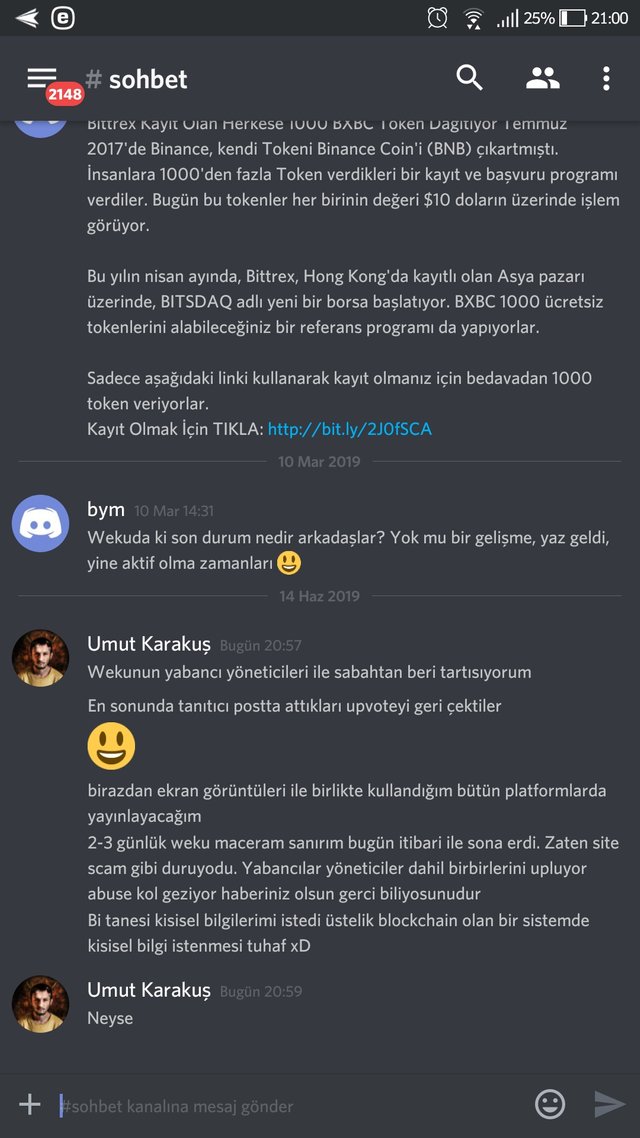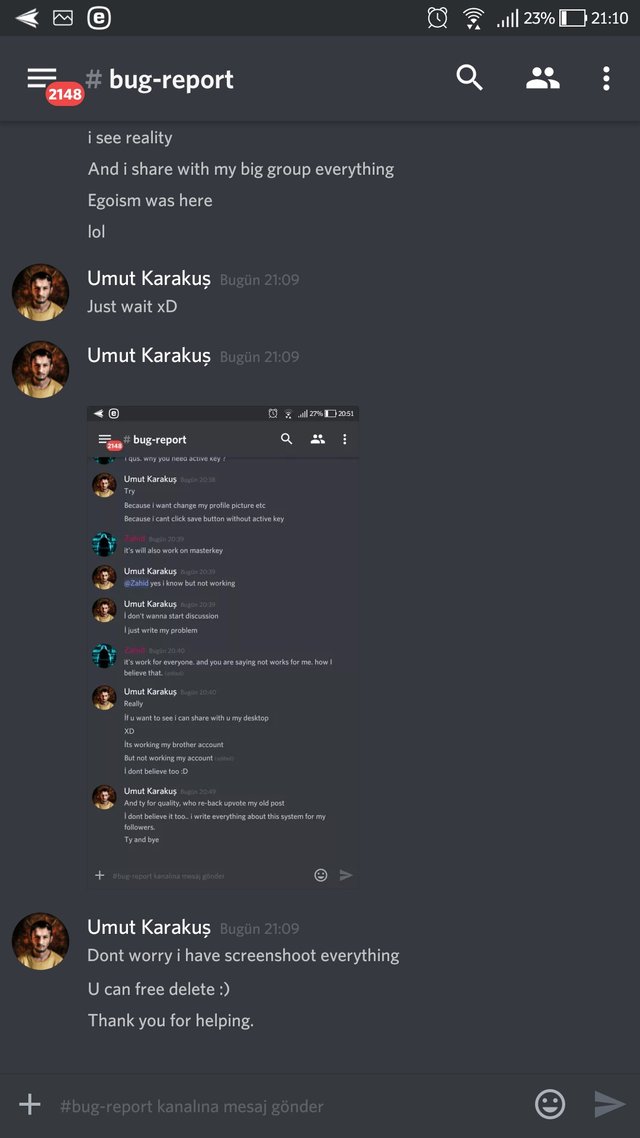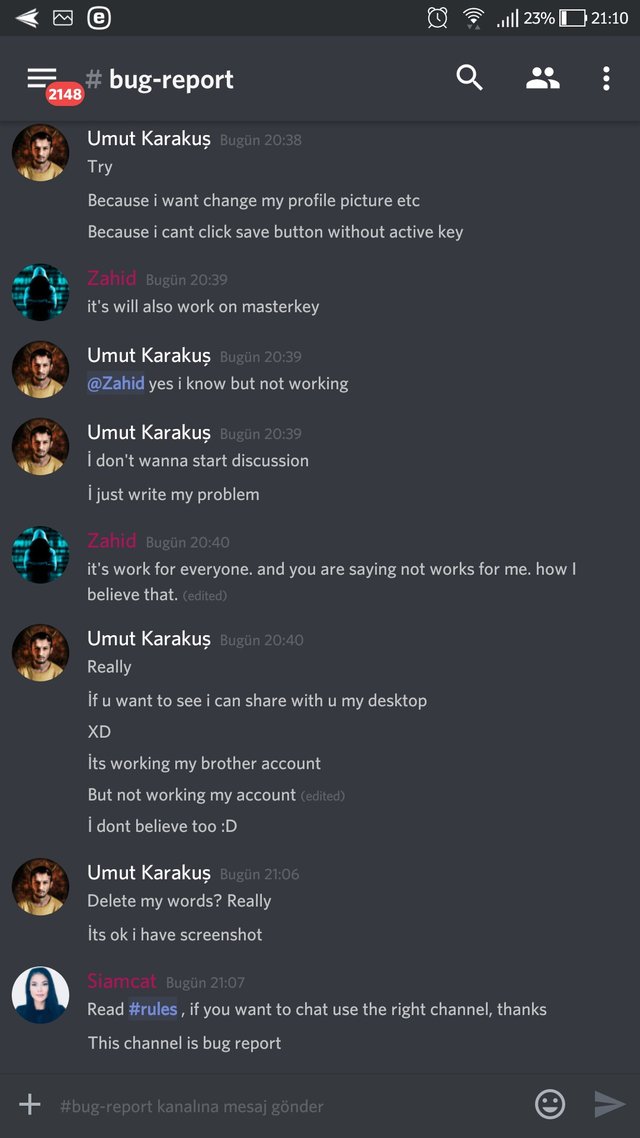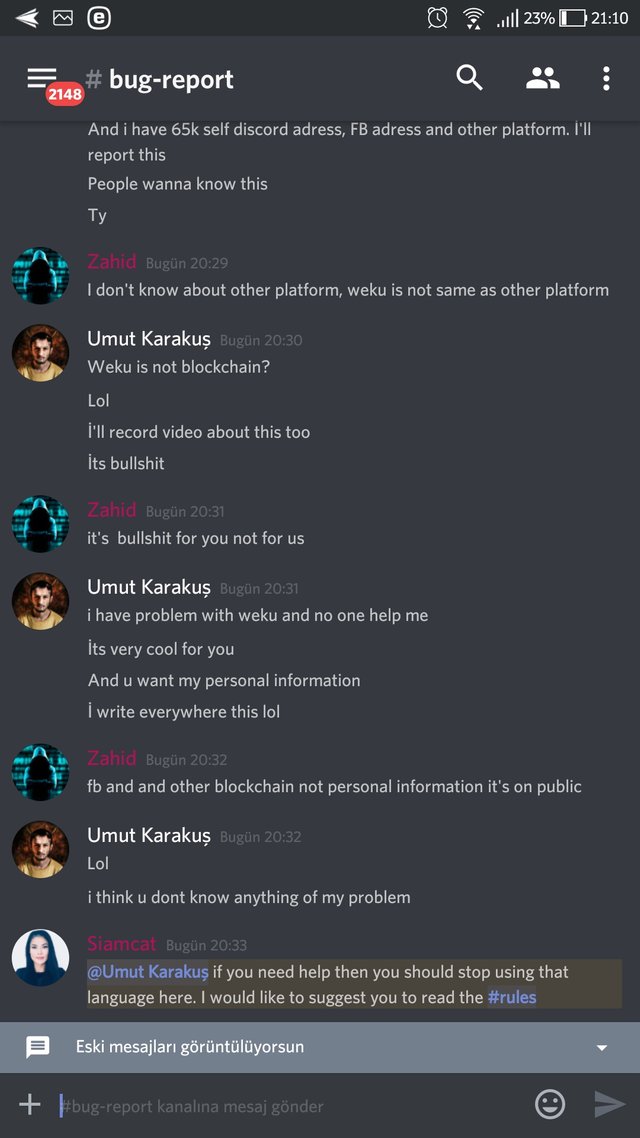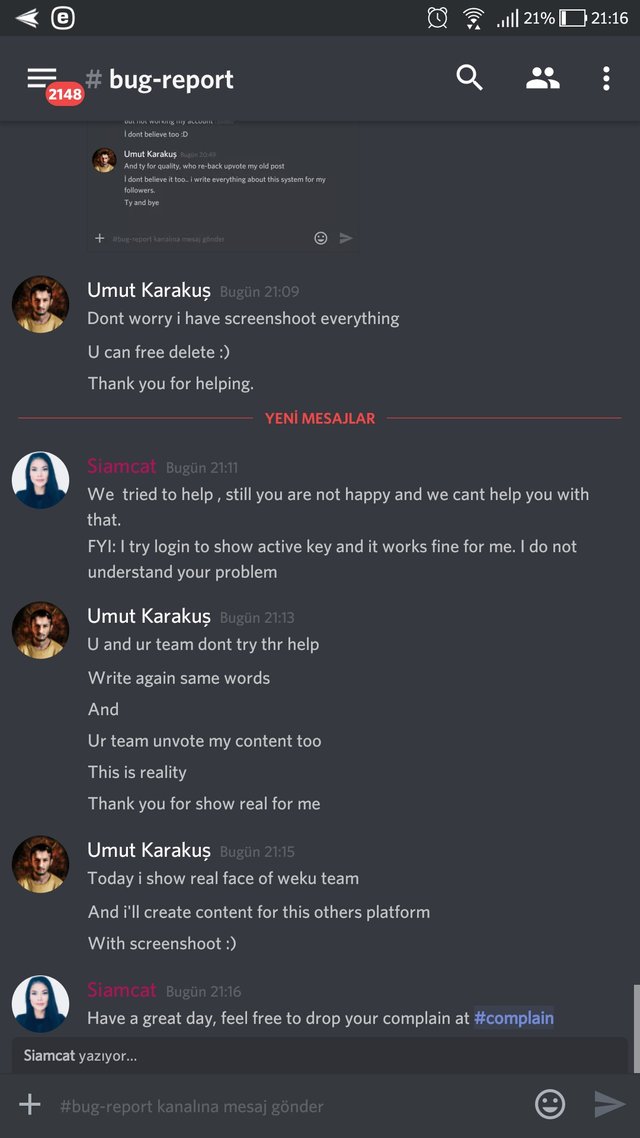 Takip/Follow
Youtube: https://www.youtube.com/channel/UCcre1GViihpDxooOed6hL8g
Facebook: https://www.facebook.com/hyouma
Instagram: https://www.instagram.com/sirsinnerr
Dıscord: https://discord.gg/HnFvpGV
DLive: https://dlive.tv/umutkarakus