Hello Steemians, last week we announced our new Delegation Application Process. As we disclosed in that announcement, one of the exciting changes included with this new process is that it will be overseen by an independent committee. We are now excited to announce the members of this committee.
The Goal
Before we get to the committee members we want to go into a little more detail about the thought process behind their appointment. Our goal with these changes is to make the process of delegating our stake more decentralized, transparent, and fair. But we also want to make sure that the process is fast and efficient. That's why we've decided to appoint committee members that we believe already have the trust of the community because they have demonstrated long-term commitment to the Steem blockchain.
These are community members who have not been afraid to speak truth to power, while always remaining a force for progress by facilitating consensus. We also did our best to select a Committee with a diverse set of skills, including (but not limited to) real-world business experience, marketing talent, and development expertise.
Independence
The Committee will be tasked with delivering a list of account names and delegation tiers to Steemit, Inc., which will then distribute the delegations according to the determination of the Committee. Steemit will, ideally, not exert any influence over the Committee. But this is our Steem Power, and as such, we do reserve the right to reject a recommendation made by the Committee that represents a danger to the Steem blockchain, or to Steemit, Inc.
Just because we intend to defer to the judgment of the Committee members, that does not mean that more people can't be involved in their decision-making process. The Committee is free to involve anyone they like in this process as long as the goal remains to distribute delegations in a way that both stimulates economic growth while maintaining the confidence of the community.
With that being said, we would like to introduce you to the members of the Committee.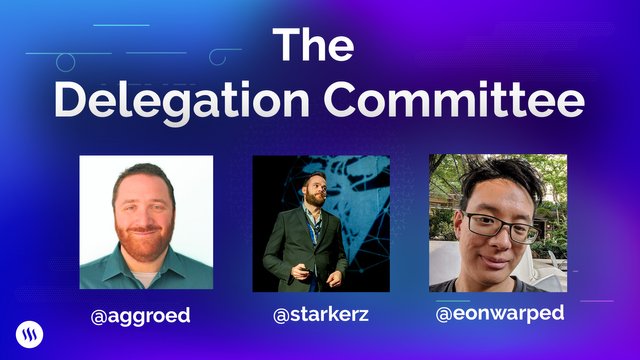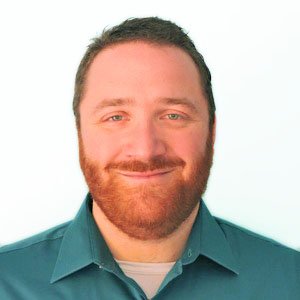 Dr. Blair "aggroed" Reich is a PhD chemist out of Texas A&M University who spent 10 years working for startups and giant conglomerates leading sales initiatives to committees of chemistry academics who were making software curriculum choices for their courses.
He co-founded and organizes the Peace, Abundance, and Liberty Network discord group, MSP-Waves, Steem Monsters (a blockchain based digital trading card game) and leads the sales and marketing efforts of the game. With ~2200 daily active players it's one of the most popular crypto games on the market with the most active NFT marketplace in the world. The game accounts for just under 20% of total on-chain activity for the Steem blockchain, and has grown to nearly $2.5 million in market capitalization after 1 year in business.
He co-founded and leads steem-engine.com, a platform for creating communities and trading assets on the Steem blockchain. It has lead to millions of Steem being powered up, 20 different "tribes" forming, and ranges from thousands to over a hundred thousand dollars in volume in any given day. The base trading pair is STEEM, which brings additional utility to it, and the exchange currently has over 600,000 liquid STEEM held by traders.
Aggroed is a consensus witness on the Steem blockchain and focuses on community development, spreading STEEM into new hands, and keeping people engaged on the blockchain.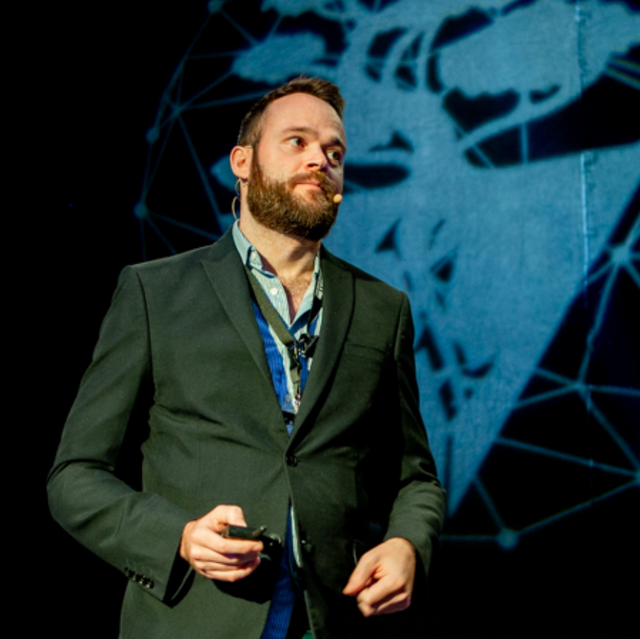 Matt Starkey is a chartered mechanical engineer (CEng) and project manager, he has lived and worked all over the world managing multi-billion dollar industrial projects. Matt became a blockchain and cryptocurrency investor and enthusiast in April 2013. Having made successful investments in blockchain and the cryptocurrency markets, Matt has a multitude of positive and cautionary experiences that will help inform his decision-making process as a Committee member.
Matt has applied blockchain technology with his partners to set up several start up platforms:
Andre Gray's Football Academy – a transparent charitable giving model for young aspiring footballers in disadvantaged countries backed by the Premiership football player Andre Gray of Watford Football Club
Oracle-D a blockchain backed content creation platform with over 300 professional authors and content creators
DCORE a community investment platform working in partnership with hedge fund KMG Capital which hosts 100's of analysts to review financial assets with starting capital of $10M
3Speak a video and content platform that advocates free speech and uses a mechanism which combines several blockchains to store and monetise marginalised content creator's content.
Promo-Steem: the world's first decentralized promotional network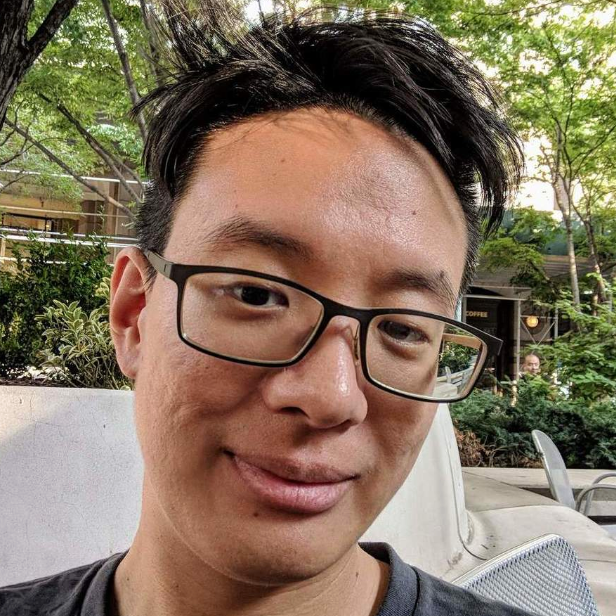 @eonwarped is a full-stack developer with five years of experience, working full-time for a large tech company. There he does mostly backend software development, spanning many components in a large, latency-sensitive system. Prior to that, he completed a mathematics PhD at New York University.
He has contributed to projects such as TokenBB, Steemit Condenser UI, and Steem Keychain. He also develops and runs the Steem Engine Nitrous Custom UI for 20 different tokens/tribes. He has written various technical posts concerning the inner workings of the Steem blockchain including posts about SBD mechanics and the voting system. He is also actively helping to test Hardfork 21 by offering a testnet condenser/wallet pair that is running on-demand which makes it easier for anyone to test the hardfork.
Only the Beginning
This is still only the beginning of the process of developing a better system for allocating Steemit, Inc.'s delegated Steem Power. Now that we have selected a Committee, we want to empower these people to develop their own system for determining what projects deserve delegations and how big those delegations should be.
We believe that the top priorities should be speed (coming to a consensus on how delegations should be redistributed as soon as possible) and transparency (ensuring that Steem stakeholders feel informed about the process). But again, we will not influence the Committee, so the decision-making process will ultimately be up to them.
The Steemit Team