---
---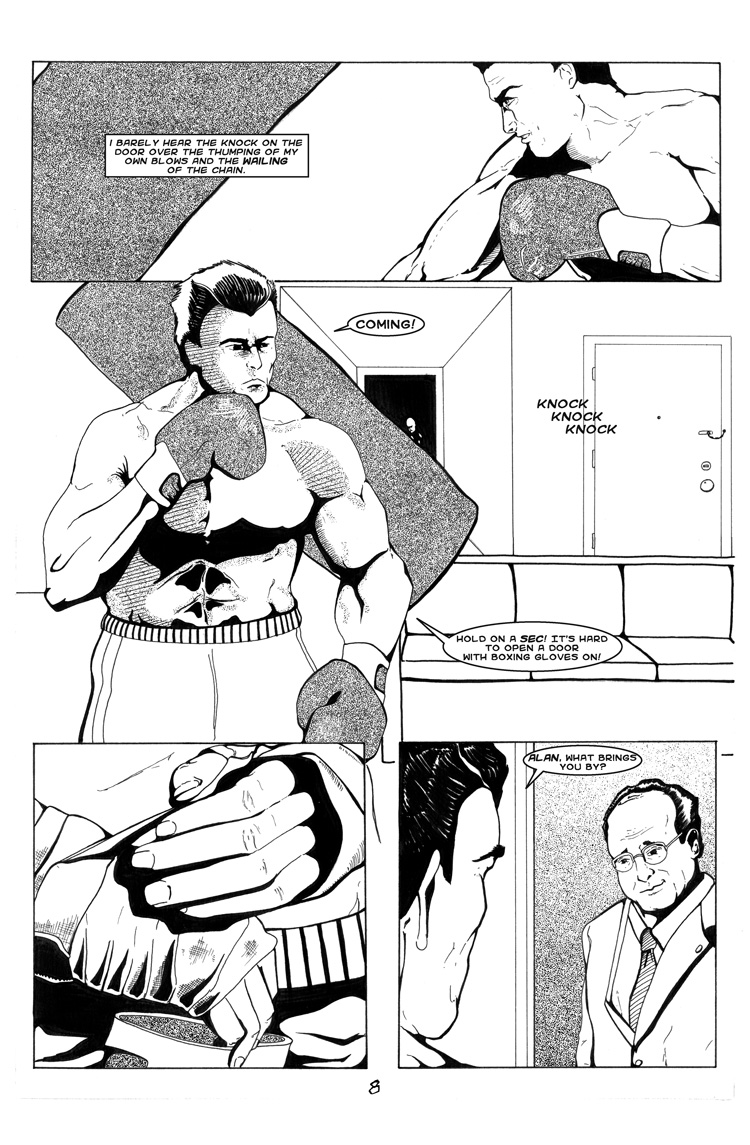 art & writing by Bryan Imhoff
originally published in Seer: Round One
---
Read Seer: "Perceptions" here
Page: 1 2 3 4 5
Read Seer: "Round One" here
Cover Page: 1 2 3 4 5 6 7
---
James' morning workout is interrupted by a visitor. Another one of the earliest comic pages I ever produced. It doesn't hold up that well to scrutiny, but it's still fun for me to see all this time later.
This is the first time this story has been available online in a number of years. If you like what you see, please support Seer and @spottyproduction to facilitate the production of future issues!
---
---
Spotty Production is proud to re-release it's earliest tale, Seer. You can read about it's history and plans moving forward in this announcement post. "Round One" is a full length first issue, following on the five page introductory story "Perceptions." With "Round One" Bryan Imhoff took over both writing and artwork on the tale.
---
* Read new installments of Seer by following @spottyproduction
* Browse archives and further Seer content at the official Seer site.
* Follow @bryan-imhoff for more by this creator
* Vote, Follow, and Share to let us know you'd like to see more!