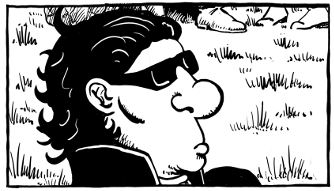 After a long break I am working on Phill again. I have had e-mails and people have asked on my other social network Diaspora when page 51 would be there, so here is the first frame that I am working on right now.
A pencil with a naked Gwendolyn among men dressed for the cold winter weather. A bit like Manet's Le Déjeuner sur l'herbe. When you have a difficult position you often have to make a nude first.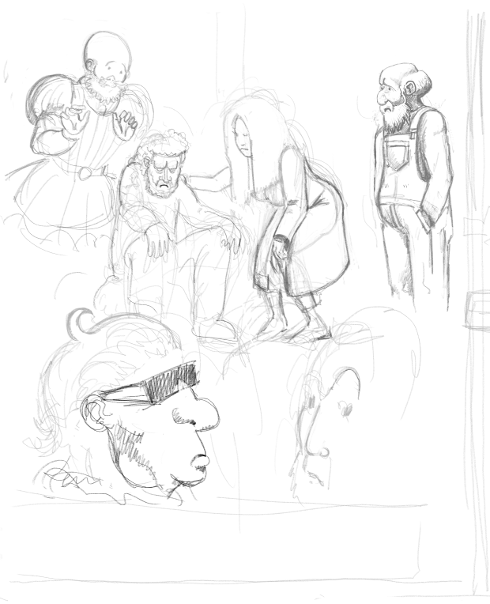 Here she is with an elegant winter coat.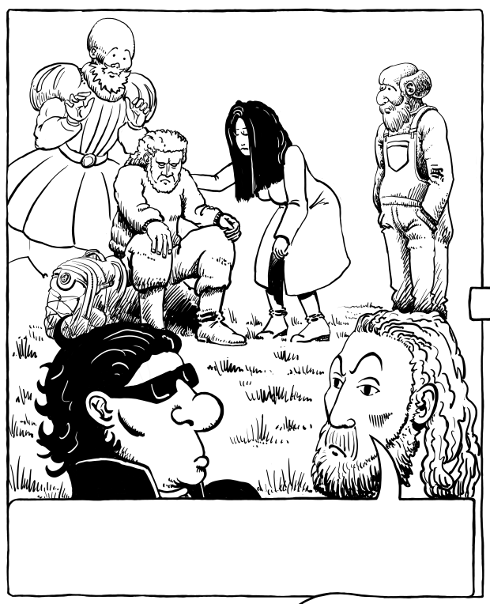 And this is as far as I have come with the inking.
That's all for now. Next time you will have the whole page :)