My last post ended with the words... "Next up... sketches of Julie!" ... and true to my word here they are!
If you're new to the party you're welcome to trace your way back through my most recent posts to see that I've been plowing through these "practice sheets" with some regularity recently. I started with Sarah, moved on to Dave, and arrived here at Julie.
---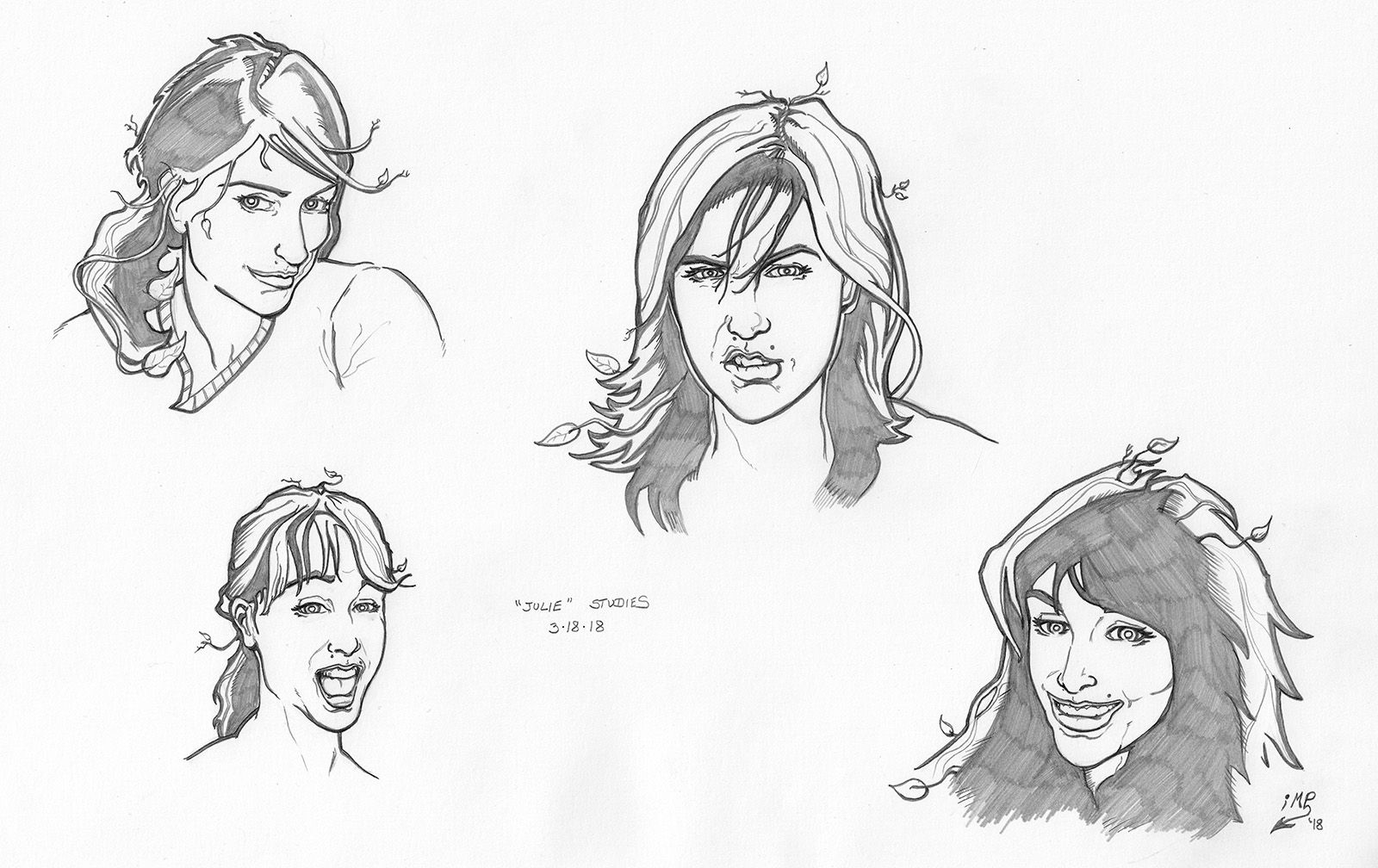 Head Studies of "Julie"; 2H Mechanical Pencil on 2 Ply Smooth Bristol Board
---
These studies are helping me keep my pencil hand moving, and defining the art direction I'd like to move in with my comic, "I Thought It Would Be Zombies..." while I work on planning, scripting, and layouts on the side. I'm fairly happy with how they're turning out, though it was difficult for me to capture the "Julieness" here... In finished work she'll be much more readily identifiable, because she's... green!
In the world of "I Thought It Would Be Zombies...", Julie is a newly sentient plant, an elemental or dryad of sorts. Don't let her looks fool you, this "lady" is the muscle of the crew!
---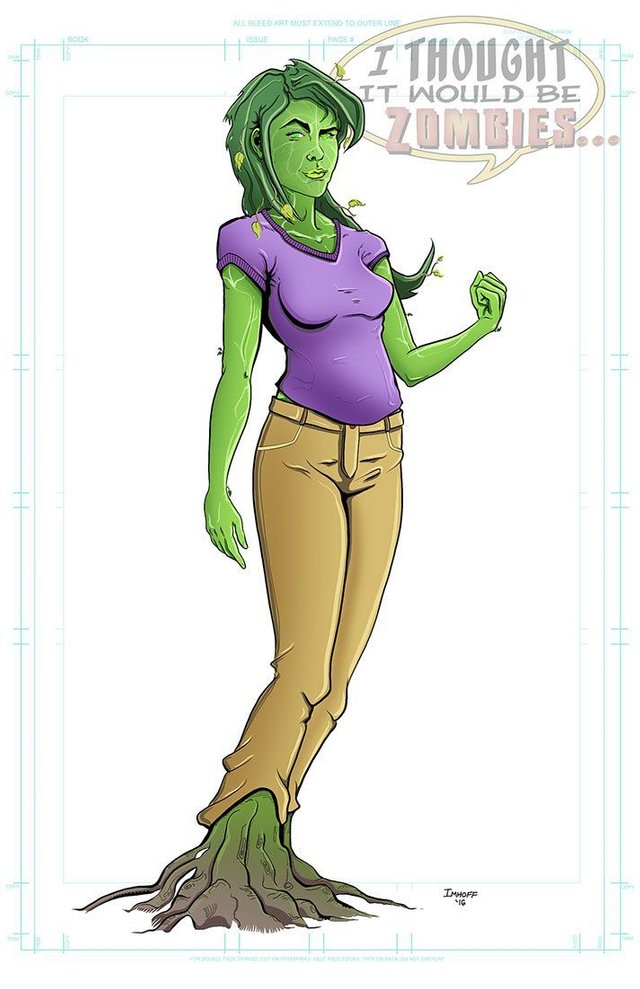 Early concept art of Julie, from one of the first posts I ever made on Steemit
---
Still plenty more to do in the writing and prep, so expect a few more sketch pages like this! We're still missing one member of our initial foursome... the enigmatic Bonnie! You'll be seeing her in a few days!
Until then, I remain...
-Bryan "the Imp" Imhoff
---
Support the growing comics community here on Steemit! by joining the @steem-comic-con!