Another day...another UPS delivery filled with expensive toys. This song and dance is destined to go on forever in my shop as I don't know how to not order kickass toys. So let me share with you today, the unboxing of Sideshow Collectibles Premium Format Statue of X-23!!!
For those of you who are taking the time to check this out but are unfamiliar with the character, X-23's alter ego is Laura Kinney. A clone of Wolverine who possesses a lot of the same abilities. If you watched the gritty superhero film Logan, you'd have seen her in it.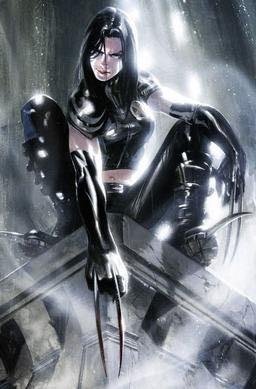 Anyway, today we are taking a peek at the new statue from hands down the leader in these types of collectibles, Sideshow! Let's jump right into it...shall we? The box is a normal box with the image of her on the front of it. I hate when Sideshow sends them in boxes that do not showcase the piece on it as it always makes locating said box more challenging...so...uh...thanks Sideshow.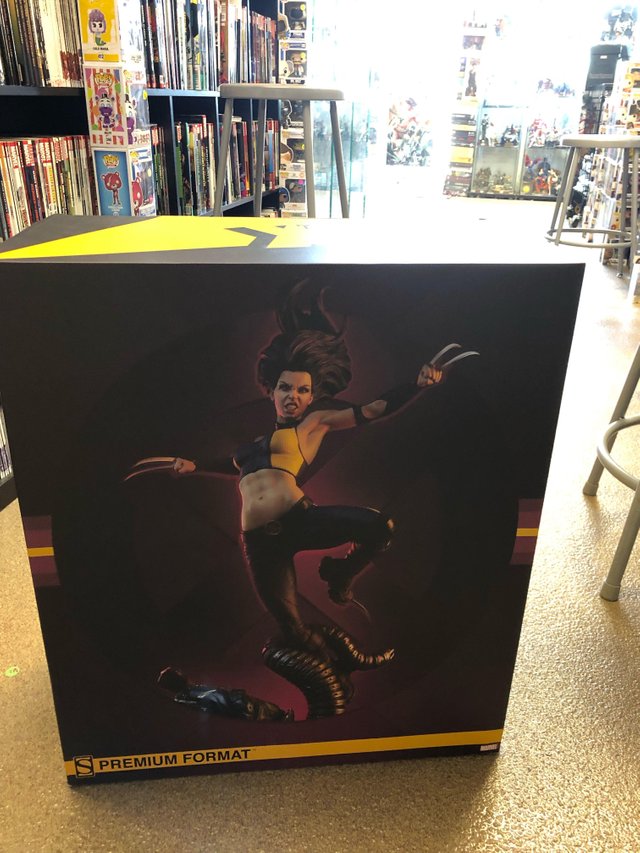 Cracking it open reveals its packed well as is the usual with them. The statue comes in several pieces which is common. In this case we have the base, the head, body, left arm, right arm, and 2 separate pieces that connect to the base.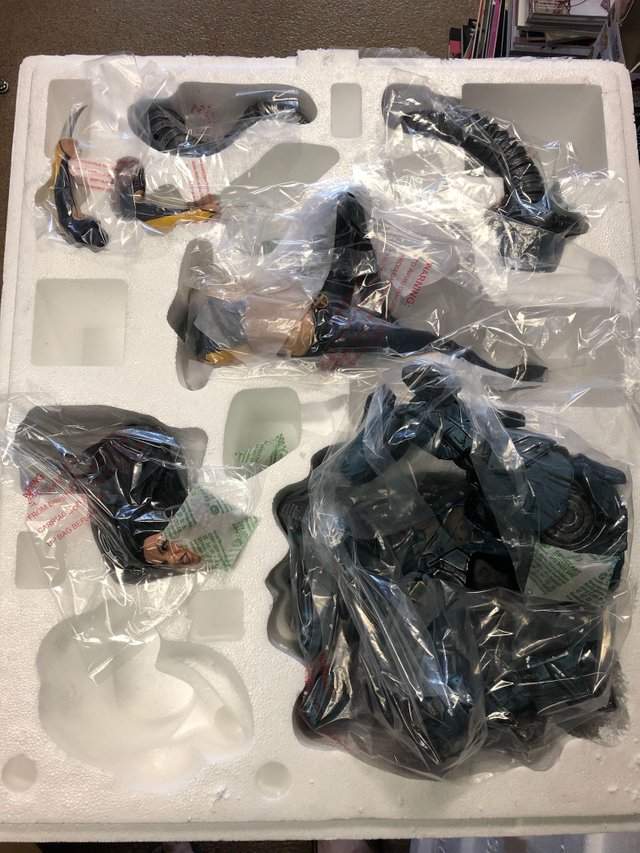 Upon taking the base out, I noticed we received a low number again. Number 20 out of 2500. This has been happening a lot lately so I am wondering if My shop is one of the fiat that they ship out. Either that or I'm super lucky getting low numbers.
Anyway, the base is solid and heavy. It's the open severed hand of a Mutant killing Sentinel. Poor lil' guy. I see a giant peg hole that will be filled in momentarily. Let's start the assembly!!!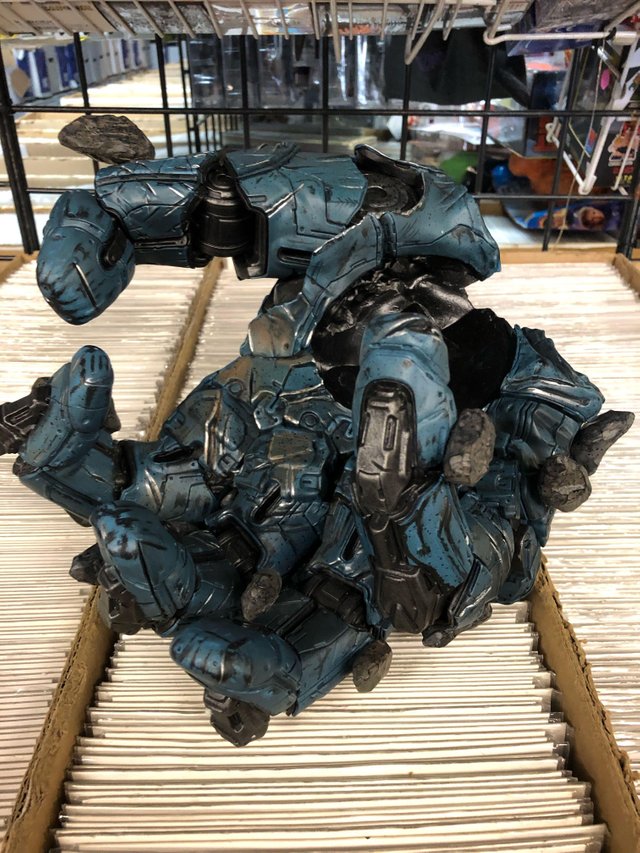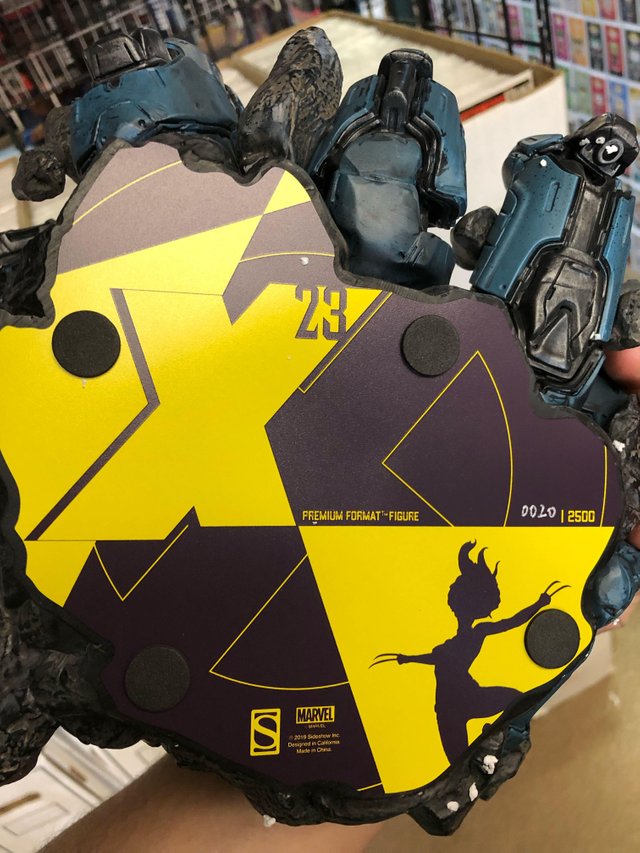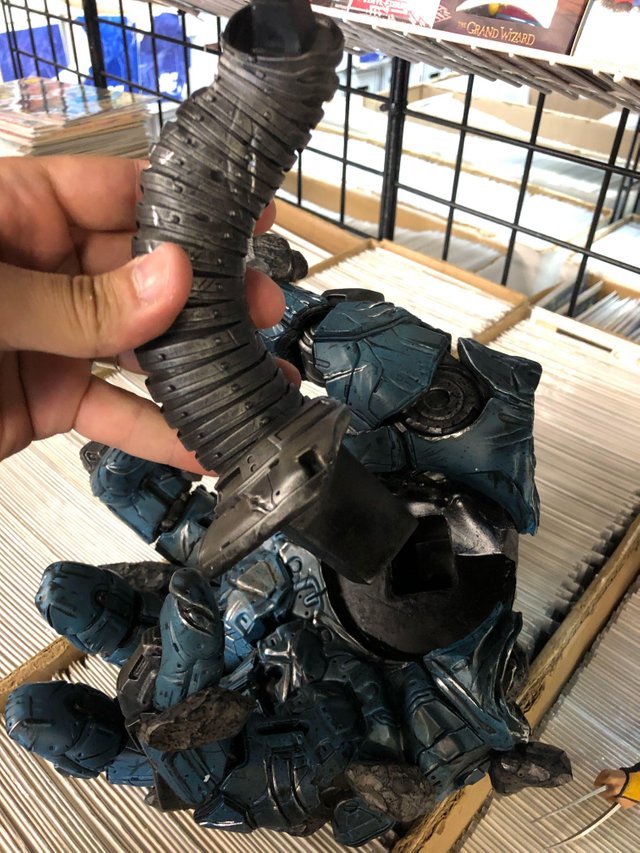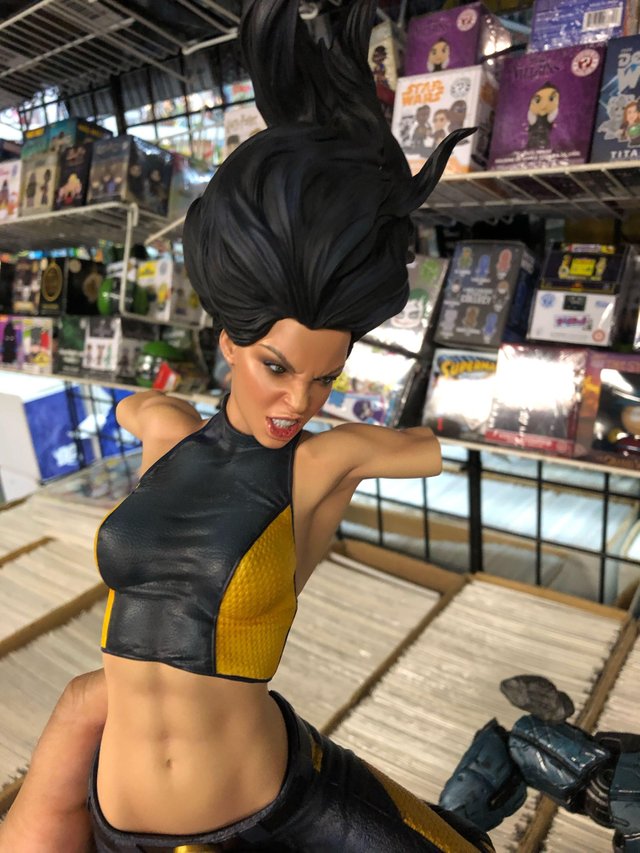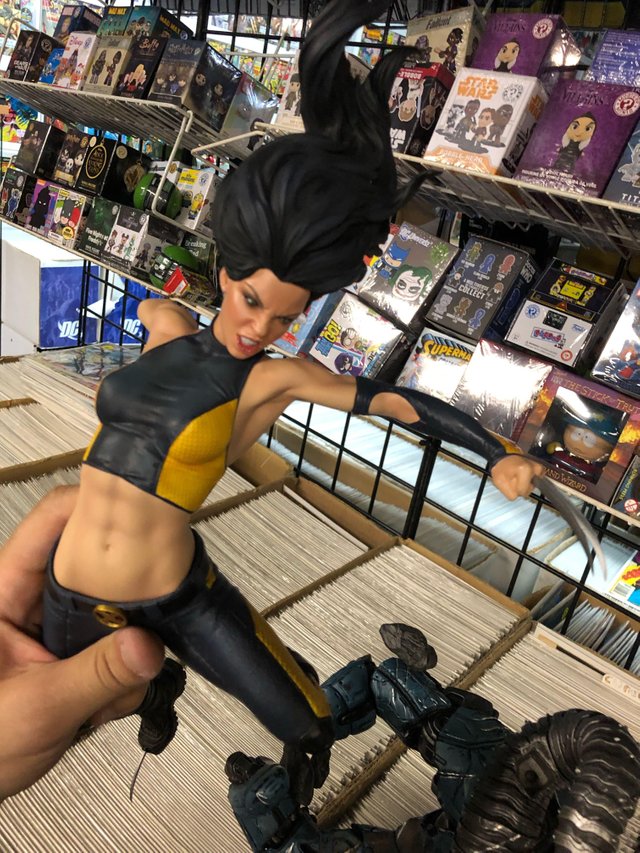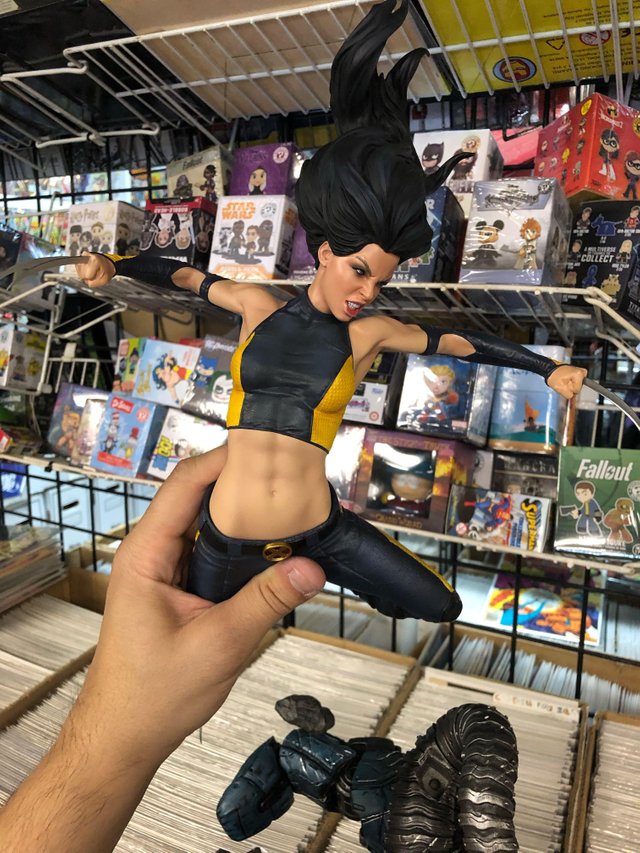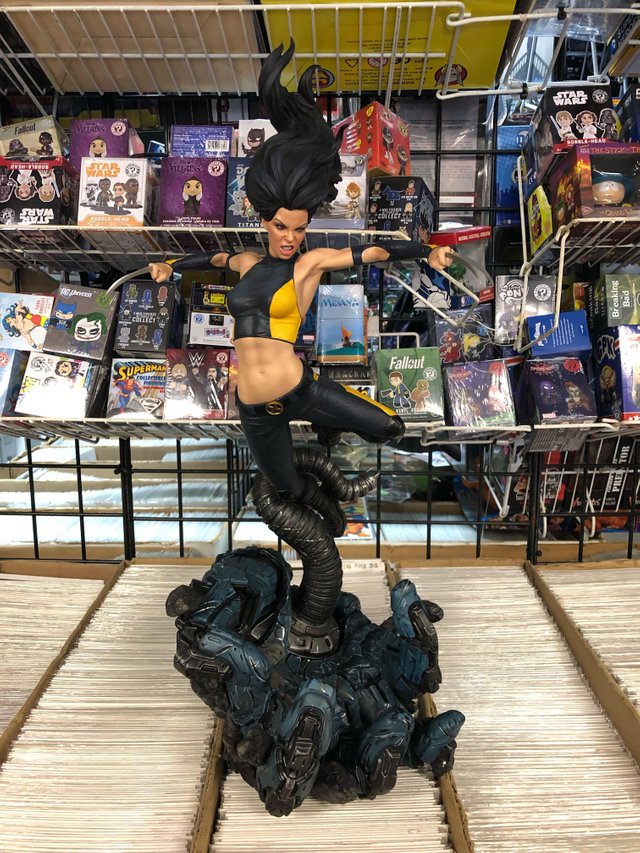 Just like that...we are done. My biggest complaint of this piece is that the boot claws are stuck into the sculpture. This means that there will be some breakages as it's a thin and fragile piece. Luckily mine arrived ok, but I've been around long enough to see problem areas in these pieces and this is definitely one of them. The slightest bump and SnAp!!! I would have preferred it connects through magnets or some other way.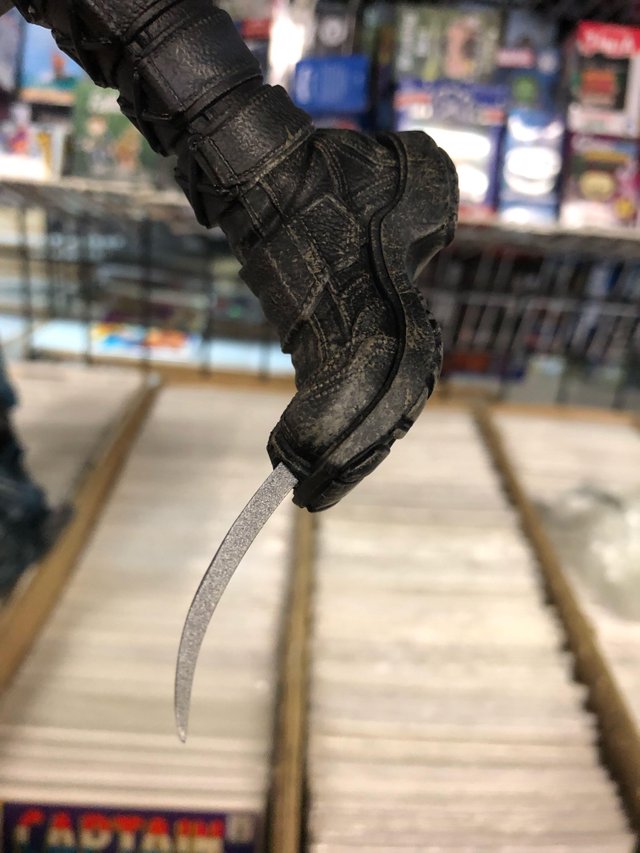 The X-23 Premium Format is a pretty rad piece. Not a ton of statues for fans of hers, so this should do well. It can be your for the low retail price of around $575 dollars and can be found at Sideshow Authorized Retailers around the globe.
She stands around 2 feet tall and about a foot wide in diameter. This sucka probably weighs around 15 pounds with 85% of that being the base. Speaking of the base...a little plain. I think a base can make or break a piece and this one is just a tad boring. We've used severed pieces of Sentinel parts for over a decade Sideshow...just sayin.
Well let's take some closer looks at this piece!!!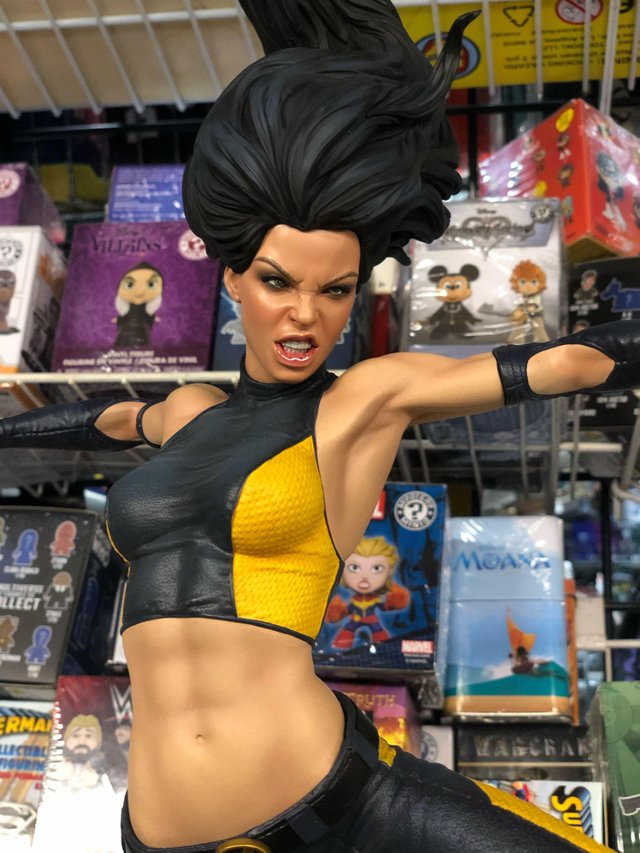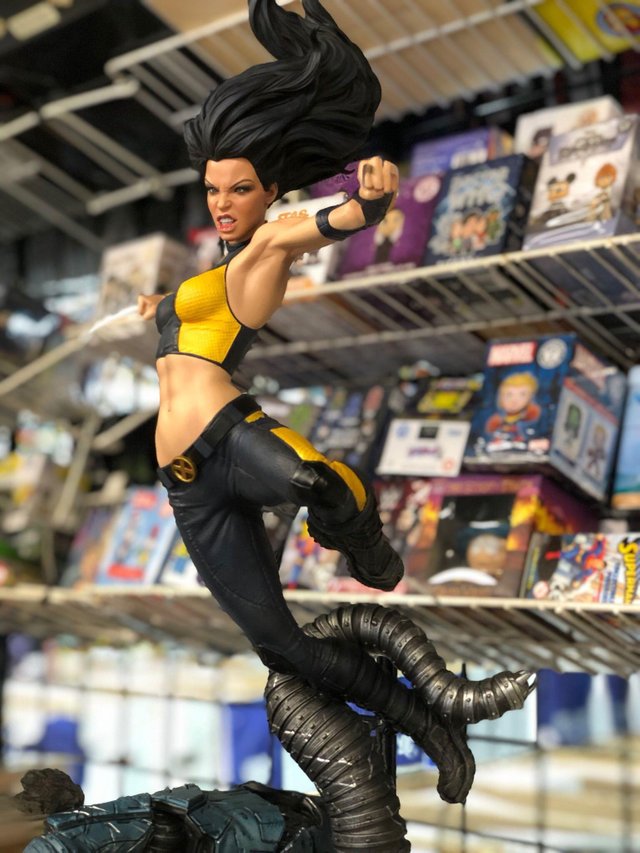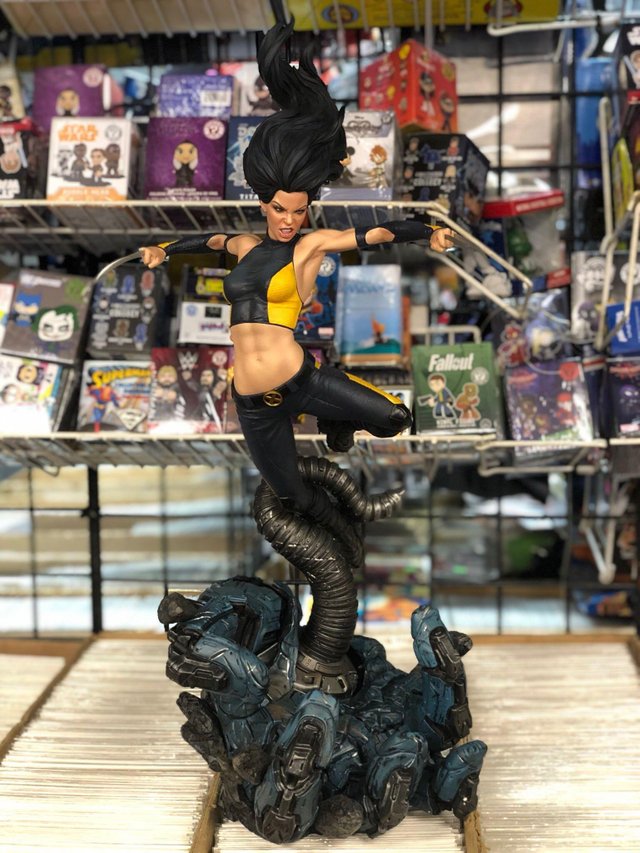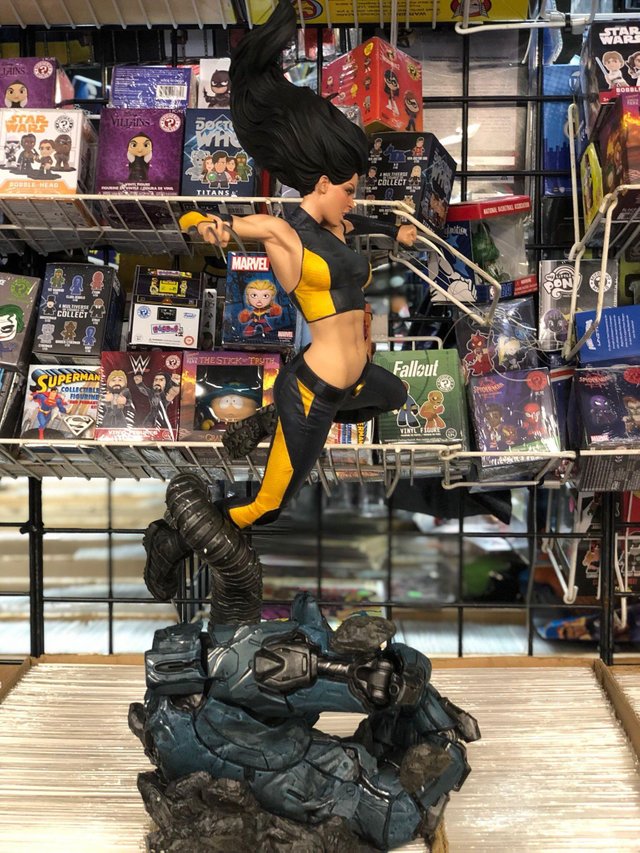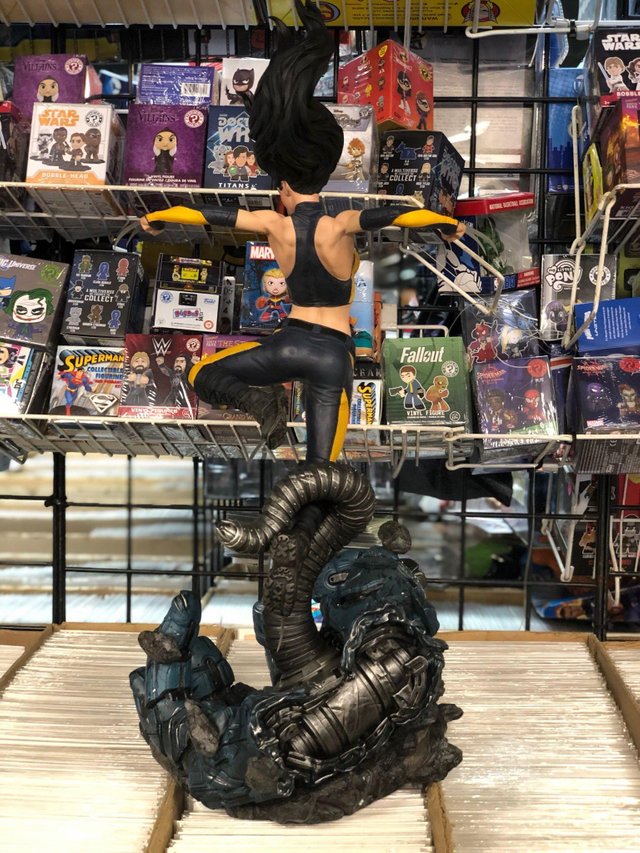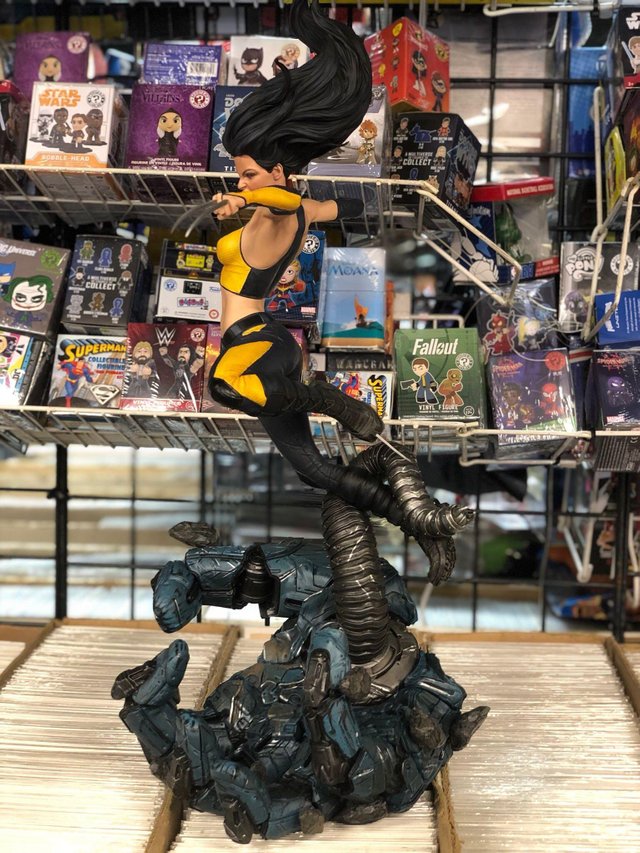 Finally...where it'll sit until it goes home to be cherished with a new owner!!!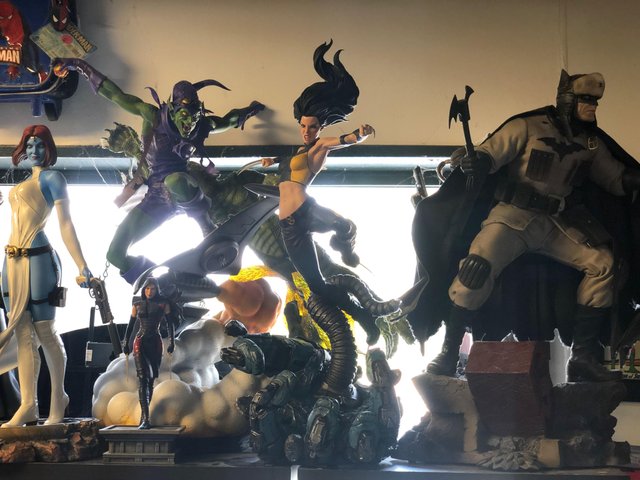 Thx for unboxing with me!
Blewitt