In 1974, Marvel Comics implemented the Marvel Value Stamp program.
When you are a kid, this is so attractive for you, that you won't take into account the fact that if you want to collect them all, you are going to forever mutilate your comics, and the bad part? Many didn't get to collect them all!
There were 100 stamps from series A, and 10 puzzles with 10 pieces each, from series B.
In all, you had to mutilate 200 different issues to get all of them. This is the cover for Album A: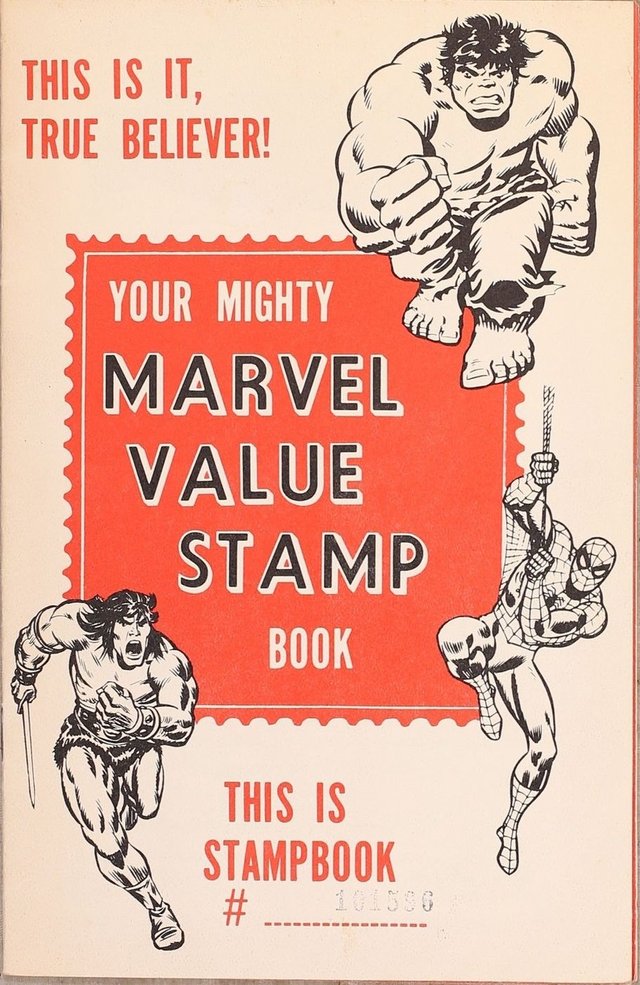 And this is the cover for Album B. You had to purchase them from Marvel Comics thru the mail, only.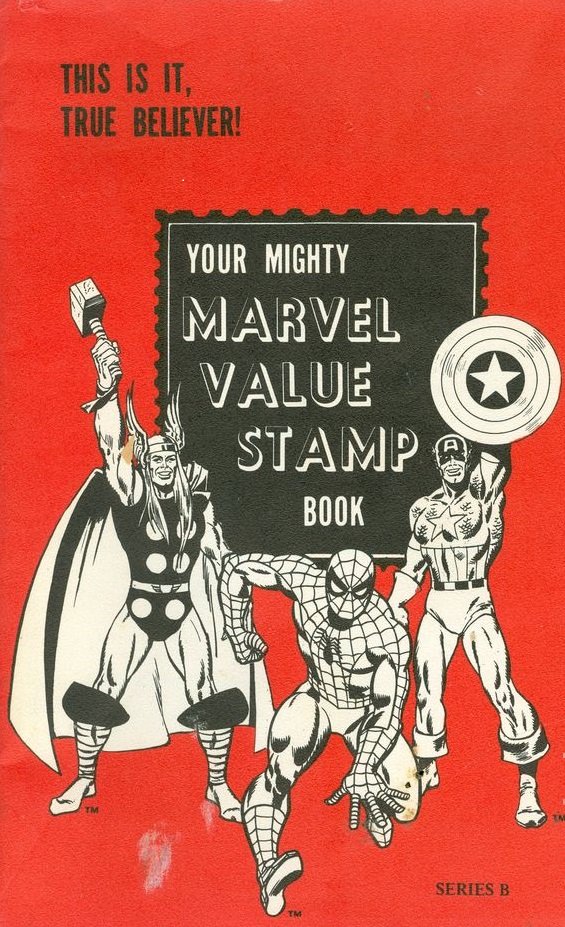 Nostalgia is so strong, that even now, several of these albumes are offered for sale at auction sites like eBay, commanding prices really, really outrageous. There is one just for sale right now with an asking price of $5,000. dollars!
This is an image of the first page without the stamps: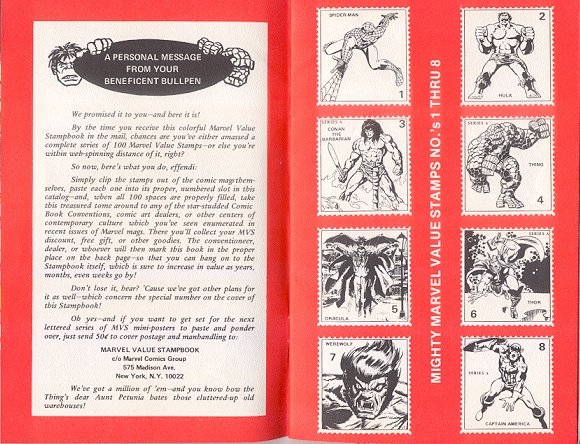 And this is the same page with all the stamps in place: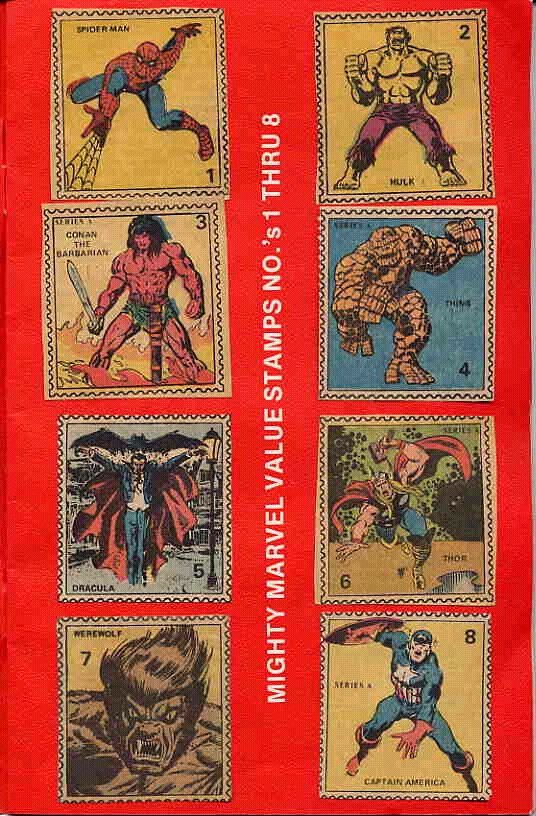 From that time, there aren't too many expensive comics if you want, right now, to collect them due to pure, unbriddled nostalgia, BUT... If you decide to collect those 40-plus years old stamps, there is one issue that will make you think it twice, Incredible Hulk #181, which sports Wolverine's first full appearance! You will pay, luckily, ~1,600 dlls. If you want the issue with coupon clipped, just 900 dollars, in Very Good condition!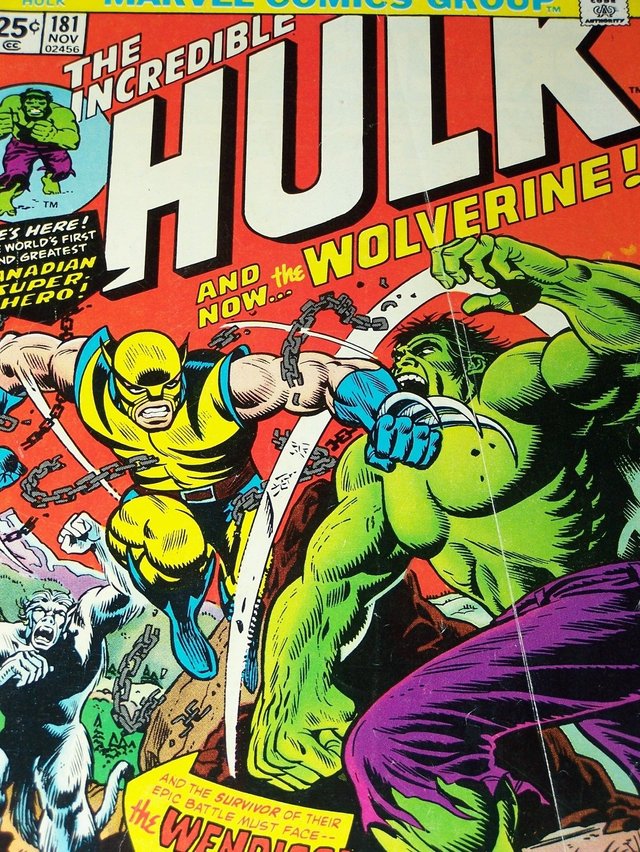 Why all this, you ask? Well, I received a few days ago, Daredevil # 117.
Happily, I just checked the issue thismorning, and... here you have it! The spoils of that bitter war from a long time ago. It's not a happy day for me. Just check the images, belox:
This is the cover:
And this is the way the page appeared to me when turning them to check defects...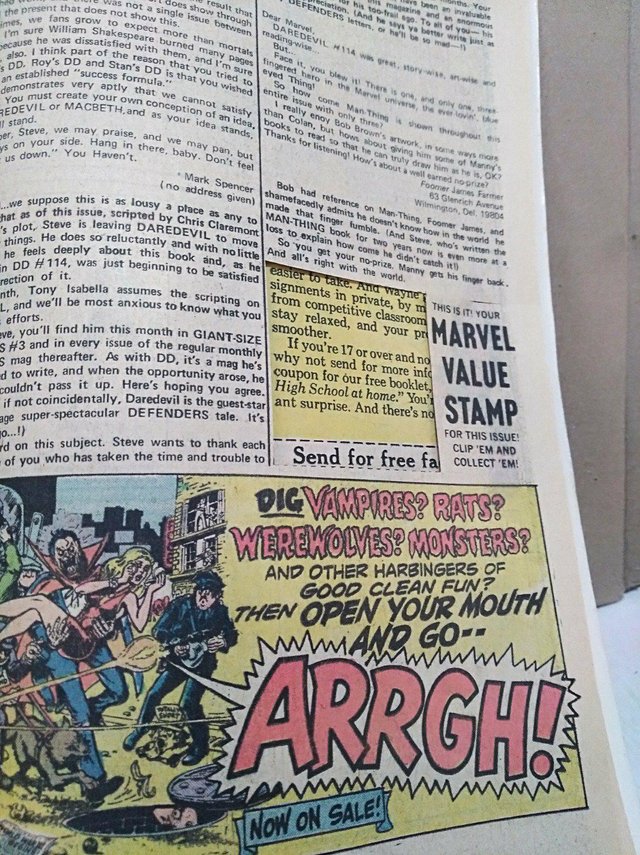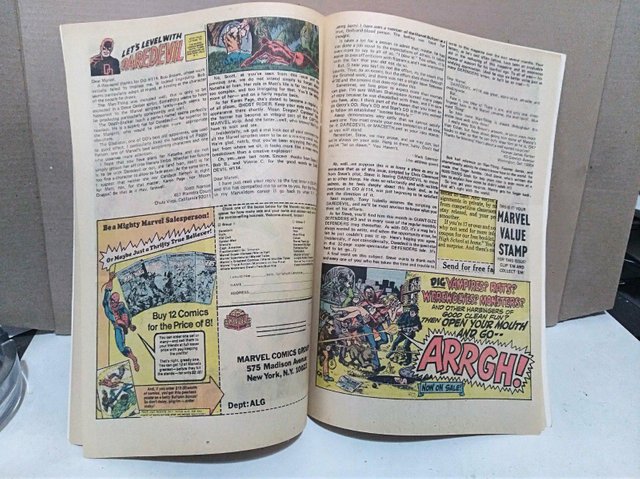 And this is how it looks with the coupon clipped.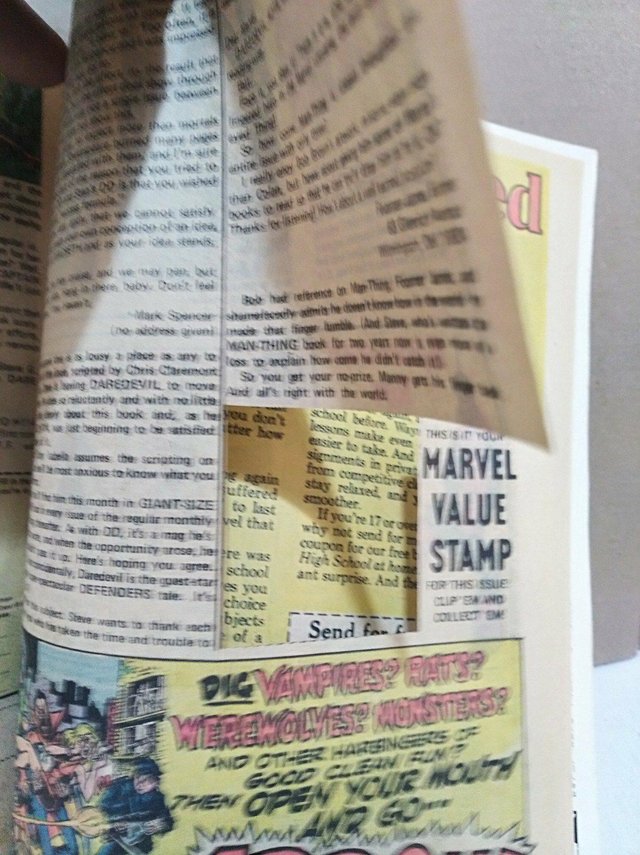 Worse, you say? When I was a 15 year old back then, I did the same with several of my comic books!
And there is a worst, don't worry! Marvel is back at it, and in 2017 they revived the program!
Poor collectors of the future, I say!
Thanks for reading my post!
                   Cheers!