This is the French translation of page 8 of "Phill from GCHQ" by @katharsisdrill - You can find the english version here.
Page 1 - Page 2 - Page 3 - Page 4
Page 5 - Page 6 - Page 7
@katharsisdrill a commencé à publier sa bande dessinée Phill From GCHQ sur Steemit en octobre 2016.
À ce jour, il a déjà publié 22 pages.
Ceci est la page 8, traduite en français.
Les STEEMs et les STEEM DOLLARS (s'il y en a) seront reversés à @katharsisdrill.
Phill du GCHQ - Page 8 - Whitehall
Dans cette épisode, de nouveaux personnages apparaissent: Sir Gerald Cornwall, la mystérieuse Harriet, enfin et surtout le Ministre des Affaires Étrangères Boris Johnson.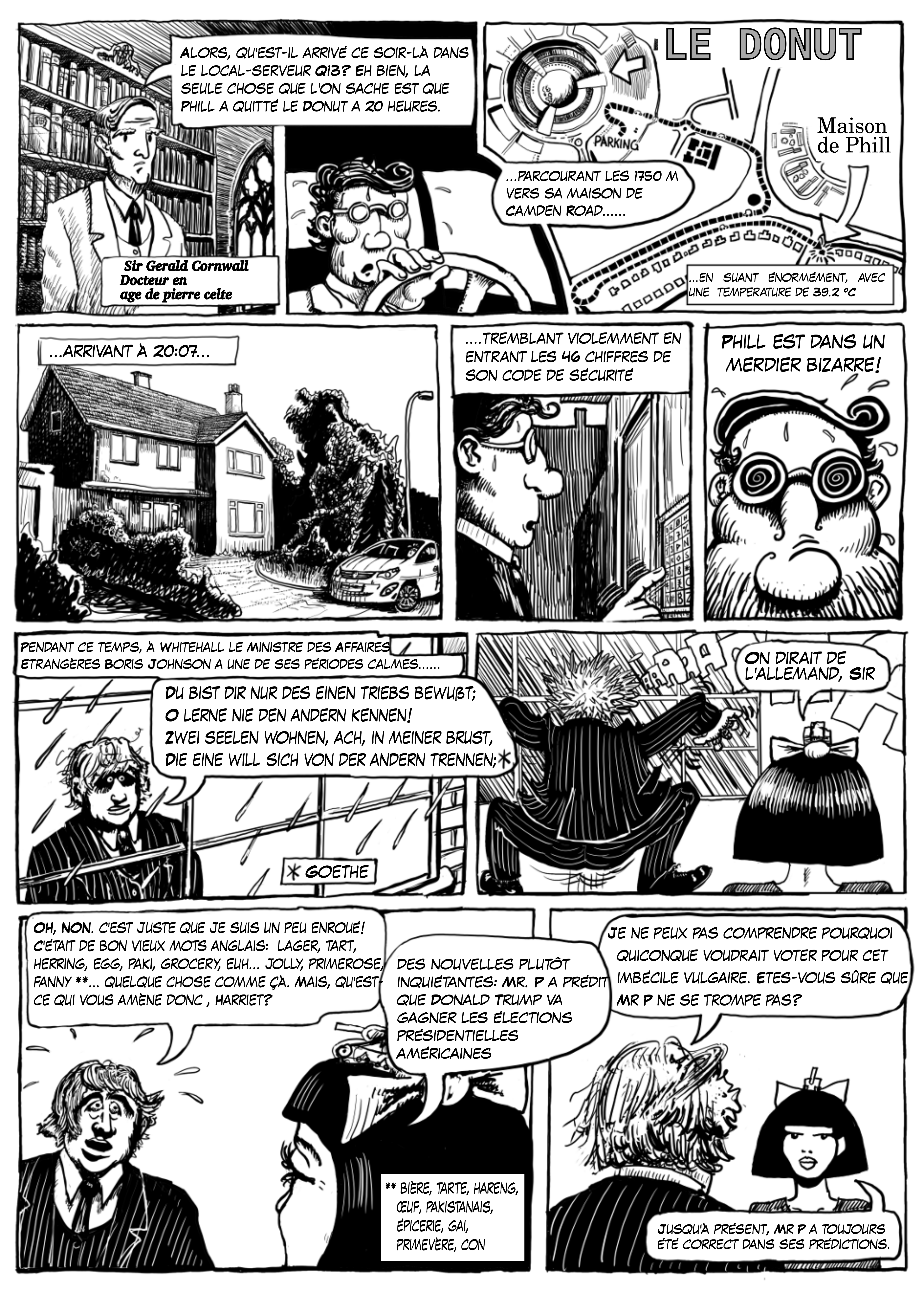 ---
Traduction approximative du poème de Goethe:
Un seul de tes besoins ne t'est connu;
Tu ne dois pas connaître l'autre, oh attention!
J'ai deux âmes en moi, hélas,
Et leur division déchire ma vie en deux.
---
Licence CC-BY - Illustrations originales et scénario de @katharsisdrill.
La suite Page 9
---
Si ça vous plaît, votez et suivez @katharsisdrill et moi-même @vcelier pour ne manquer aucune page.