This is my entry for Comedy Open Mic Round 29.
I have multiple custom tools I use to detect and find spam. During a sweep, I came across the account @smidge-tv and after a manual review of the account, I decided to blacklist it.
What followed is quite entertaining and I think makes a great Comedy Open Mic entry.
It all starts here on a post where @smidge-tv shares a YouTube video (mostly all it does, 2-31 times a day).
I am sure you have all seen my badcontent bot that comments on users who are on my blacklist.

4 days ago @smidge-tv responds

At this point, I felt it was worth of popcorn, and decided to call my !popcorn bot to give me a random popcorn eating gif. This is the start of some drama, and where there is drama, there is popcorn. (At least there should be!)

Quick to deliver, @popcornexpress delivered with grace.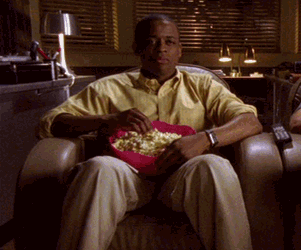 This angered @smidge-tv, to which he responded. I'm not sure if it is big mad or small mad at this point.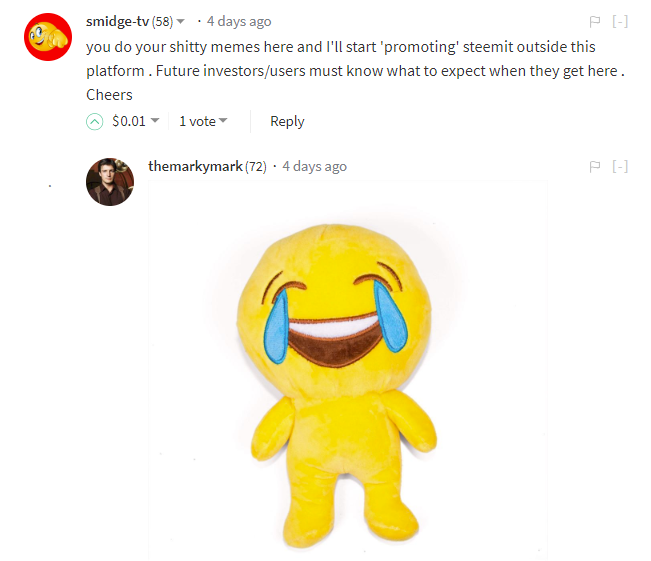 At this point, I know I was dealing with a simple mind and a delicate constitution. Shortly later I received this response, and at this point, I knew it was going to be exciting.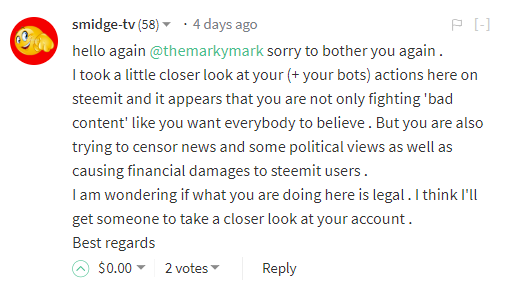 At this point, I was leaving it in his court, see where it would go.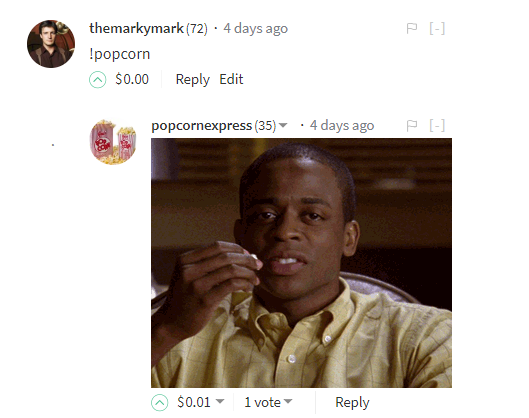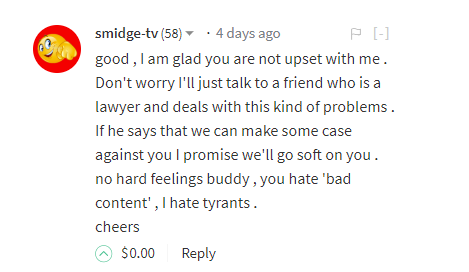 Oh man, we got a lot of material to work with here, and I took no hesitation to respond. I really needed to know, did I need to buy a suit?

At this point @whatsup responded, I know she is no stranger to drama.


It is true, I know a lot of lawyers, in fact prior to moving my lawyer lived 5 houses down, and in our new house, a lawyer lives directly in front of our house. I have also started and settled some class action lawsuits successfully and sued a rather large company for over $100K in damages. I'm no stranger to lawsuits, nor am I afraid of one because I blacklisted and flagged a spammer. The countersuit would more than make it worthwhile, but we all know there is no lawyer, the Internet is filled with keyboard warriors and empty threats.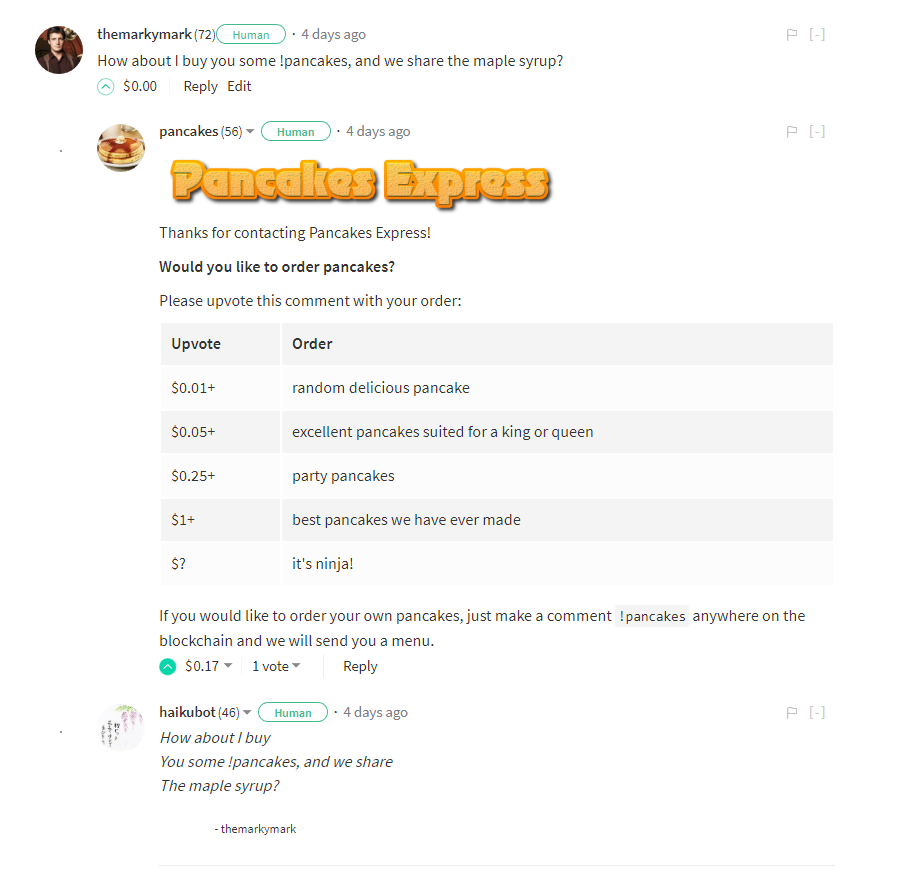 I tried to throw an olive branch, enjoy some !pancakes and I'd even share maple syrup with him. I am not from Canada, but I am sure they would be proud. The fact that I got Haiku botted just makes it all the better.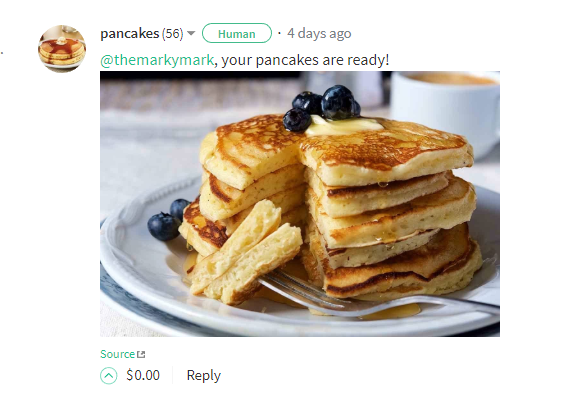 They were delicious though.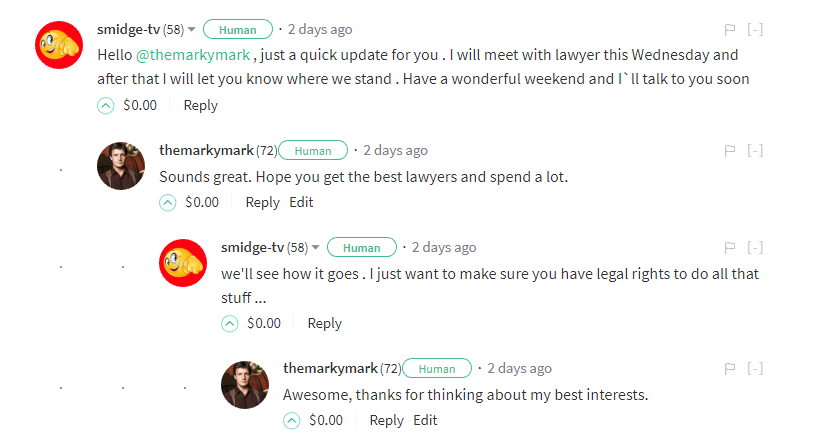 At this point, I wonder if he is from Canada, being all considerate and such to my interests. Here is going to sue me for millions because I flagged him around $1 yet he is very concerned about my interests. Surely, he is from Canada. Although he didn't say Sorry at the end of every sentence, so possibly not.
@meno stopped by to give his insight, which I found helpful.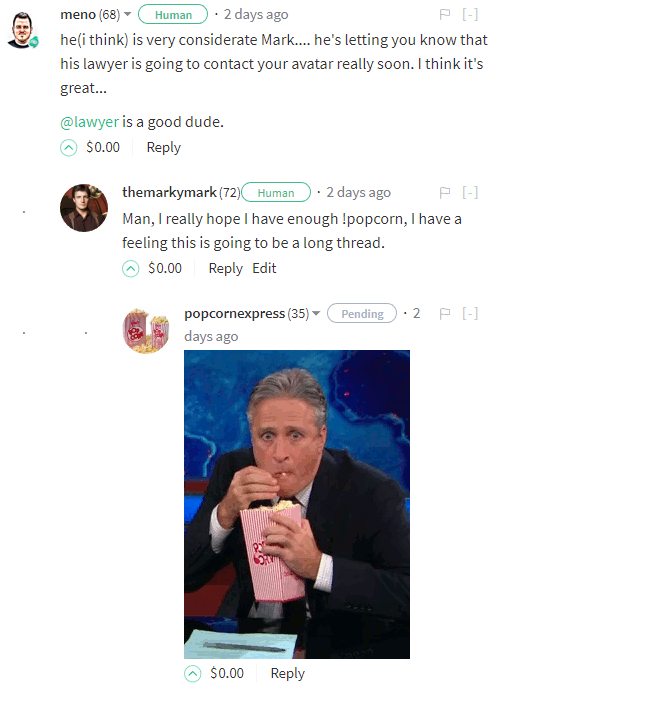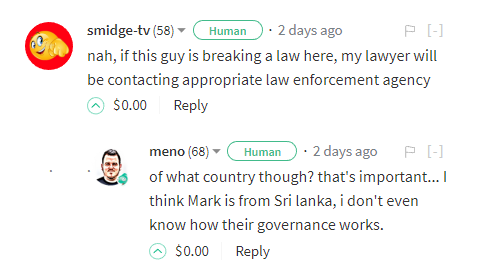 Well,
now @meno is the one stepping up the trolling. He even went so far to start talking to me in Tamil (thank goodness for Google translate).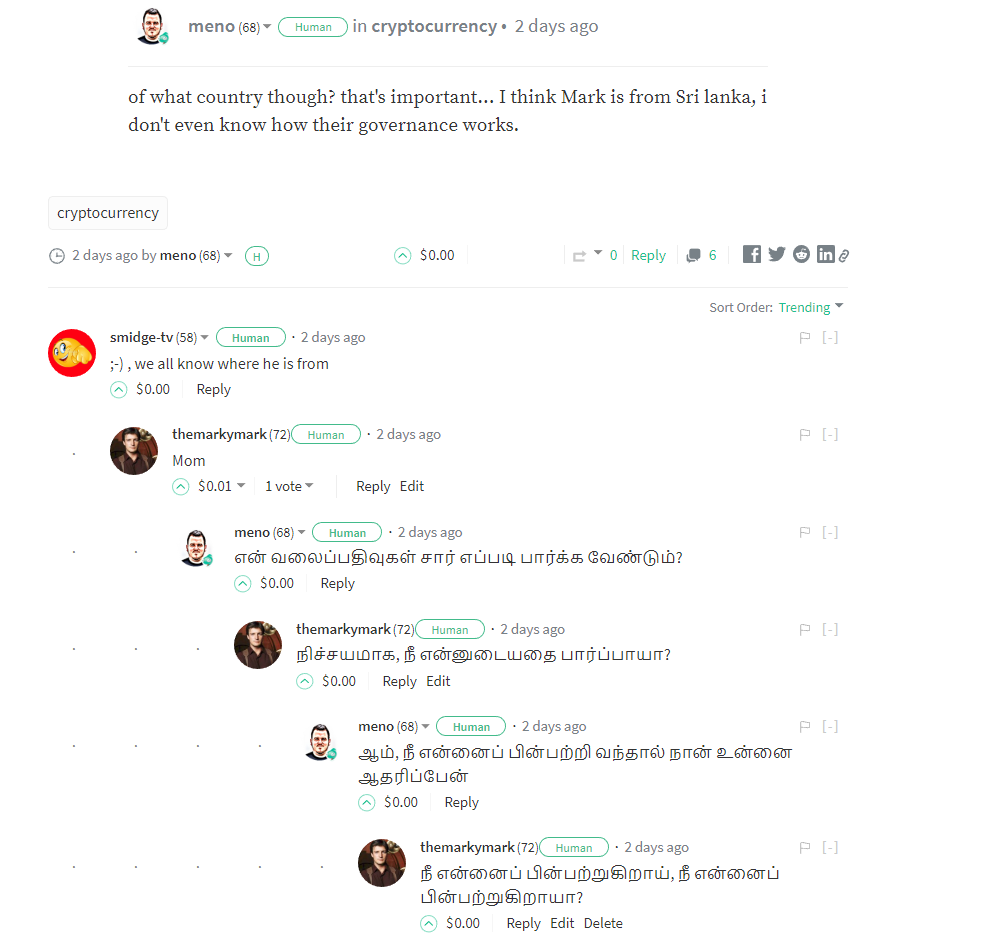 While I doubt it fooled anyone, I decided to play along with it.
At this point, I am in a holding pattern waiting for the papers. In the meantime, enjoy some !pancakes and !popcorn.
Update
Heard back from smidge-tv, guess I won't need a suit for a bit.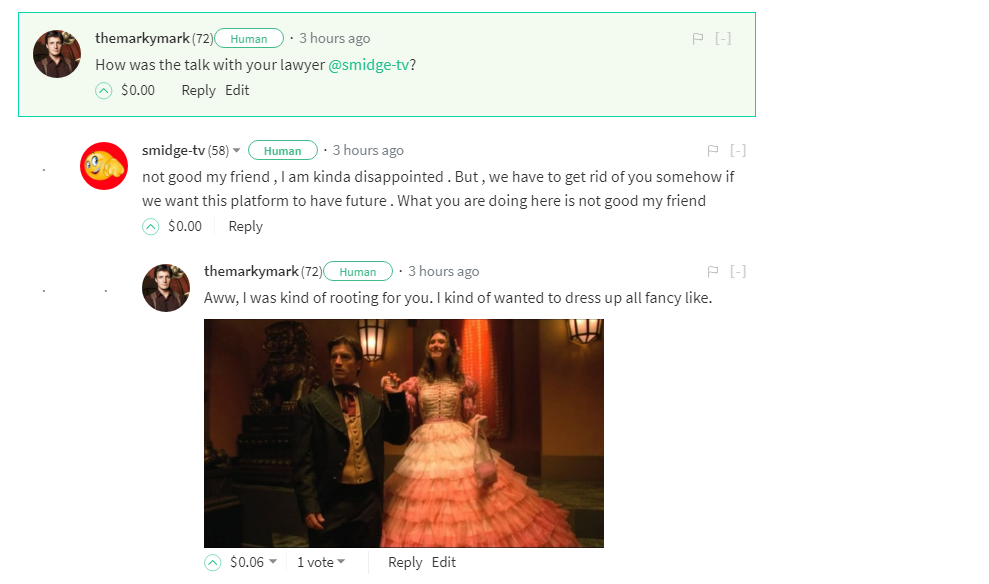 Update #2
Apparently !popcorn bot is going to jail.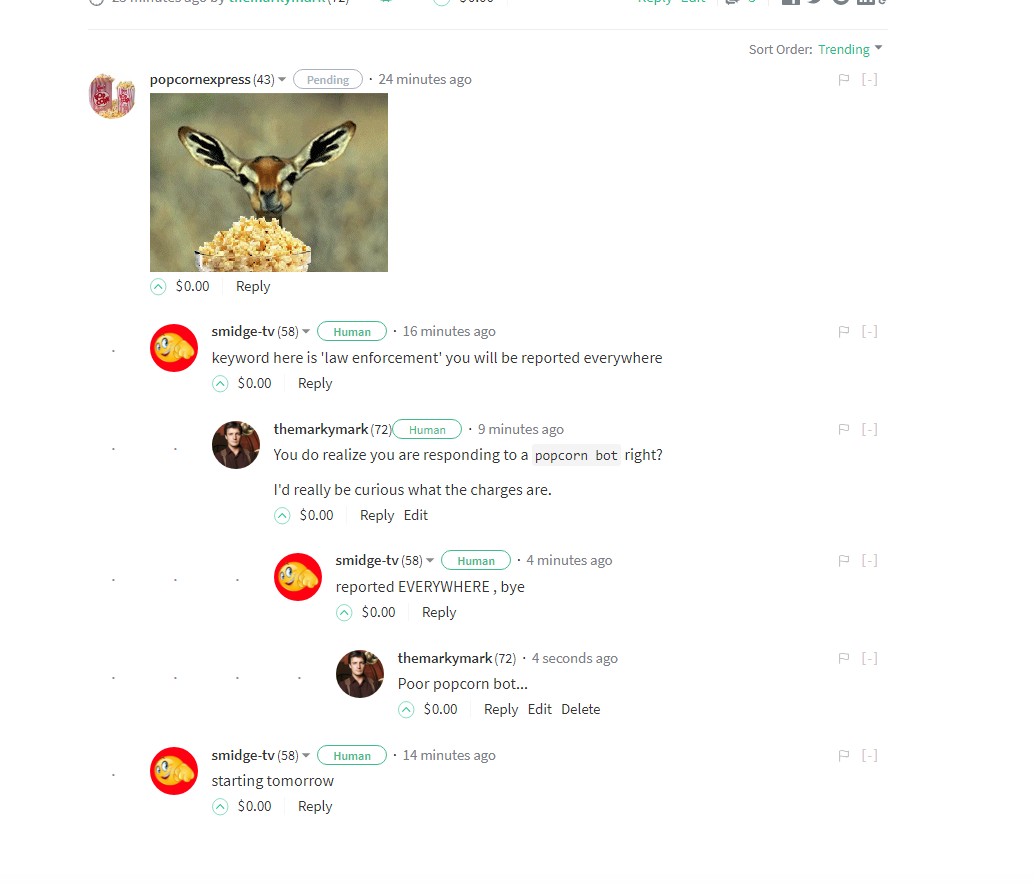 I nominate @meno and @smige-tv for next week's Comedy Open Mic.