This entry is contributed to the comedy open mic contest hosted by @comedyopenmic. You can find this contest post in this link.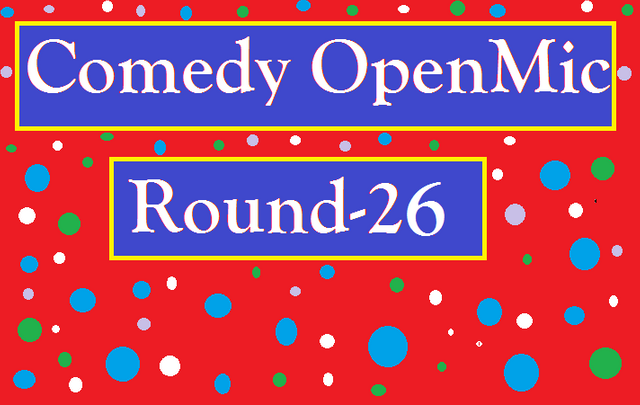 How you feel when you are in a super market? with a huge of crowd around!
i know, its not same feelings. It vary person to person specially gender wise. Almost girls are fond of marketing. If you ask them how much time they want to spend in a market at a time. I think their answer might be
"forever"
. Only they have power to round a market 10 times in 1 hour.
My first exclusive experience was with my wife. Usually before marriage my father used to buy clothes for me. T shirt, shirt, pants, shoes all type of wearing clothes and i did not have any argument or dislike with his choice. The main reason i did not go to market is i can not argue with shopkeepers with price. Besides after going to any shop its hard for me to get back without buying product, i think of this nature hurts the shopkeepers. Another reason is i do not understand the clothes types. Which one is better , which one is worst clothes.
For above reason my marketing mission is start with my wife. She can argue strongly with shopkeepers. She recognize the clothes type,cotton types. But it is really boring to spend a lot more time there. Hard to breath inside so much crowd. Another reason is to dislike shopping is girl. I feel them when i see them in front of me. I tried not to see them but its really hard. These days girls decorate themselves with heavy makeup and attractive clothes and we attract with it.

I was searching for a solution that my wife release me from shopping. One day i said to my wife
"Sweetheart! i really wanted to come with you for shopping , always and regularly."
-
Why ?
she asked.
-
I can see too many sexy girls around , i feel so happy to see them. They are so attractive. Mind says to spend full day by seeing them.
Then she got angry, her face was like a red ball. The shout out loud and said
"You don't have to come to shopping next time, you stay at home"
Oh! My gosh! i released!
i said to my mind.
After that day i though i have never need to go with her. but i was wrong. She understand my trick. So i am going regularly when she want but the out time is little more less than before. Previous time i had to go to market 1 or 2 times minimum in a month. Now a days its 1 time within 2 or 3 months.
Yesterday i went for marketing with her. I said after coming home, "hey! did you see that red dressed tall girls, her lips was so sexy , i feel like touching her lips."
So you can guess what happened next ;-)




I nomintate @nafij-sura and @monirxbd to join in this contest .

consider your witness vote to @comedyopenmic from witness vote page .
Type the username and click vote.