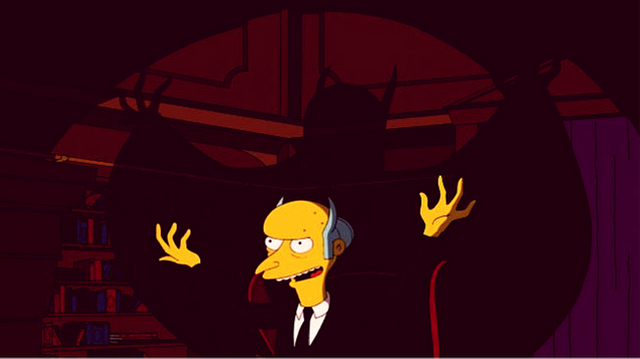 Source
It's so funny to see this picture that shows the malice in Mr. Burns' thoughts.
Es tan gracioso ver esta imagen,
que transmite maldad en los pensamientos de Mr. Burns.
Ahhh! Fresh victims for my army of ghosts!
(Smithers: Sir... you have to stop pressing the button) oh screw it!
"¡Aaah, víctimas frescas para mi ejército de espectros!
(SMITHERS: Señor... debe de dejar de presionar el botón) ¡Con mil demonios!"
Source
I understood he wanted to make Batman's silhouette but instead he made a demon's.
Entendí que el tipo quería que le saliera la silueta de batman y le salió la de un demonio.
---
Burn as Batman
You can't be a superhero, you won't be able to change the darkness in your heart and mind.

You get a lazy eye when your read me.
No puedes ser superheroe, no cambiaras el mundo oscuro de tu corazon y pensamiento.
Se te apaga un ojo cuando me lees.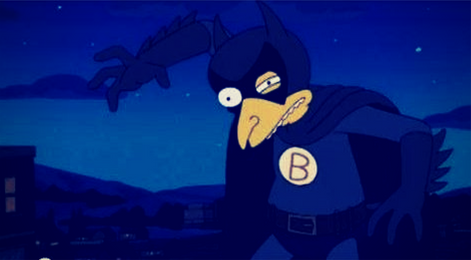 Source
---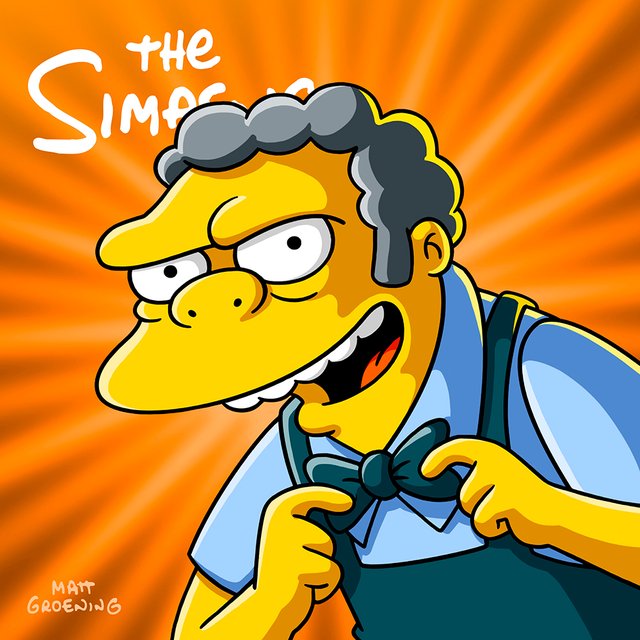 Source
It's me, Moe, a barman famous for his beers. I humbly run a bar and have a family that I love with all my heart.
Soy yo Moe el barman más famoso por sus cervezas, humildemente tengo un bar y una familia que amo con toda la fuerza del planeta.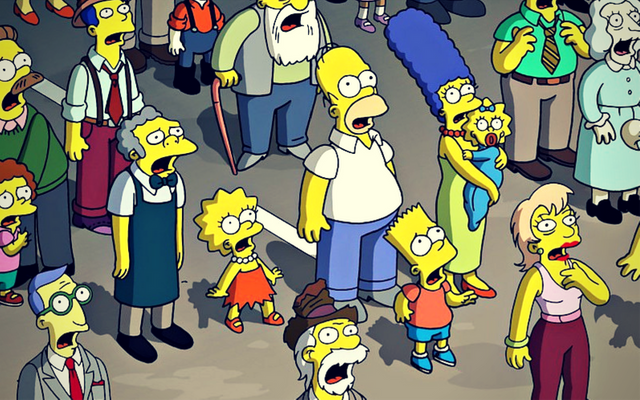 Source
---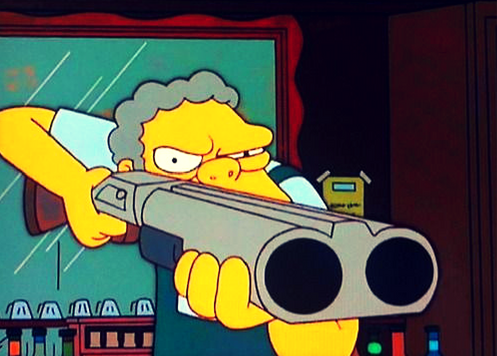 Source
I don't need payback,
I will take my shotgun as many times as necessary,
to take care of my bar and my family.
No es necesario para mi la "Retaliación" , sacare mi escopeta las veces que sea necesario, para cuidar mi bar, y mi familia.
---