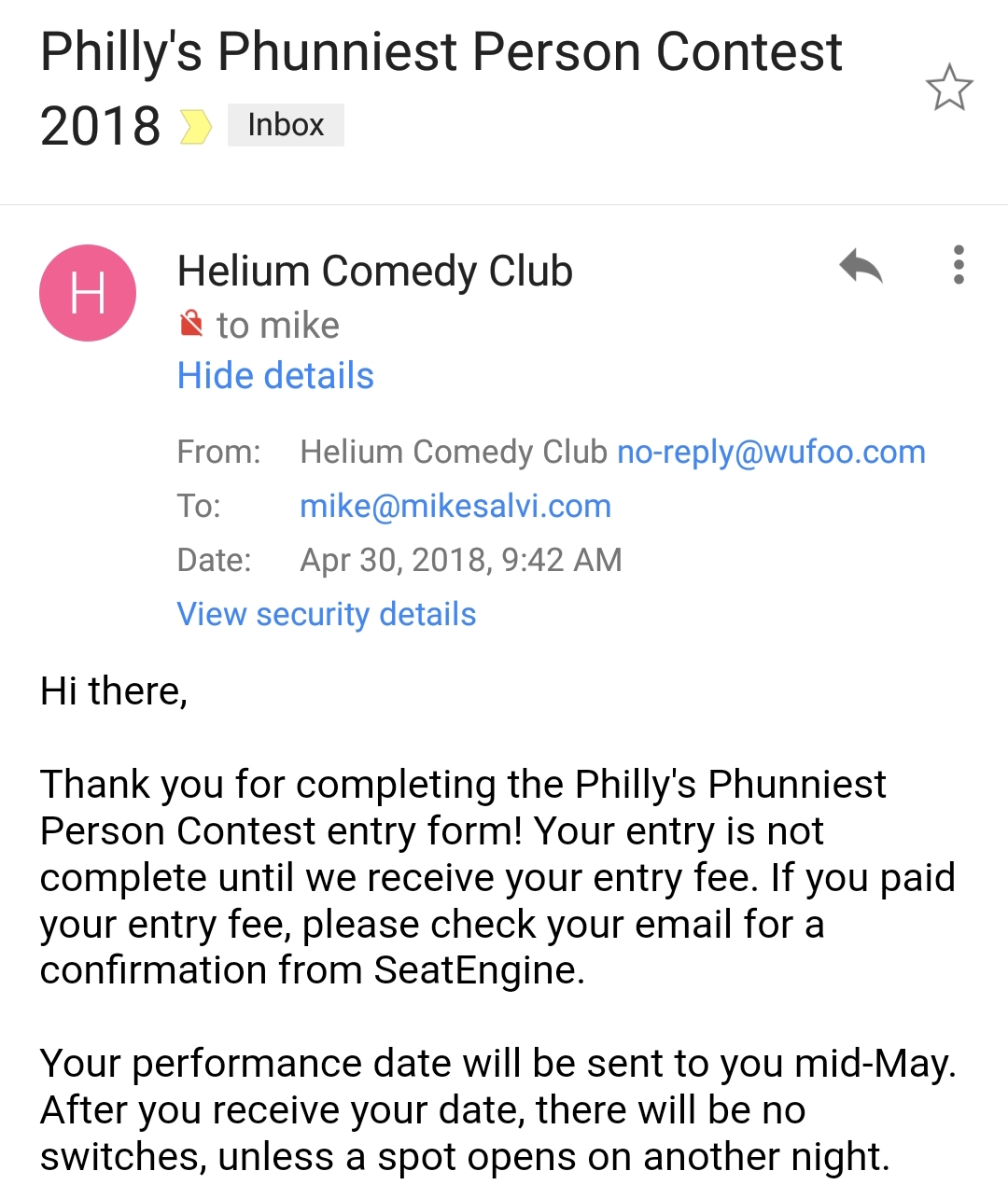 Helium Comedy Club is hosting the Philly's Phunniest Person contest. The smallest voice in my head has been screaming the loudest saying "sign the fuck up." It has to yell to drown out a larger voice telling me I'm not ready.
As right as the second voice may be, I signed up anyway. I've seen a lot of the comics who are entering this year and they're hilarious. Do I stand a chance? Now that I signed up, yes.
Will I win? Probably not. Will this keep my head in the game and keep me hungry? I think so. So for some inspiration, chase your goddamn dreams because nobody gives a shit about them but you.