This is part 2 of a long-awaited return of Dave after 10 years of no stand up shows. After he quit / got fired from Chappelle Show and reportedly walked away from an $80 million payout, he disappeared from the public eye. He was quite successful at it too, he still hasn't talked very openly about where he went but the press couldn't find him. I applaud him for that. Anyway, after 10 years he did 2 shows back-to-back, one in L.A. and one in Austin Texas to (obviously) sold-out crowds. This is about the 2nd one which took place in Austin.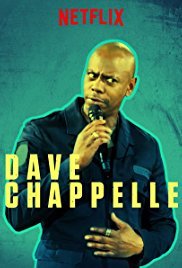 The 2-part special doesn't really have a name but if you pull up "Dave Chappelle" on Netflix only 3 results come up, this 2-part special either doesn't have a title or says something about "award winning." It doesn't really matter because unless you don't like laughing you should just go ahead and watch all the Dave stand-up because all of them are easily some of the best stand up of all time.
---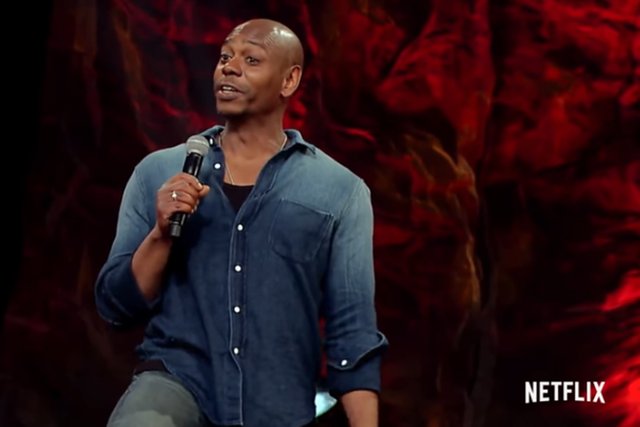 source
As is the usual Dave uses zero props or visual aides and relies only on a microphone and his comic genius. At one point in the show he goes off script (or so it seems) and improvs with some audience members and really shows his chops at not just being funny from a script, but being able to be funny "on the fly." I am sure this isn't a real surprise because he is clearly a extremely clever guy all around.
One of the most profoundly unapologetic smokers in showbiz, Dave actually asks the audience for a cigarette halfway through the set and even though he is super famous and is the star of the show, i was surprised that is not against the law. Probably because the show took place in Texas. If he had done that stunt in Portland, someone would have sued him or at least started a protest of some sort.
Overall i think this special is just fantastic, but not quite as good as the one that took place in L.A. in this 2part series. That is not by any means meant to suggest that this should be skipped. It is still amazing. Watch it as soon as you can and then tell your friends.
"Wowsers"