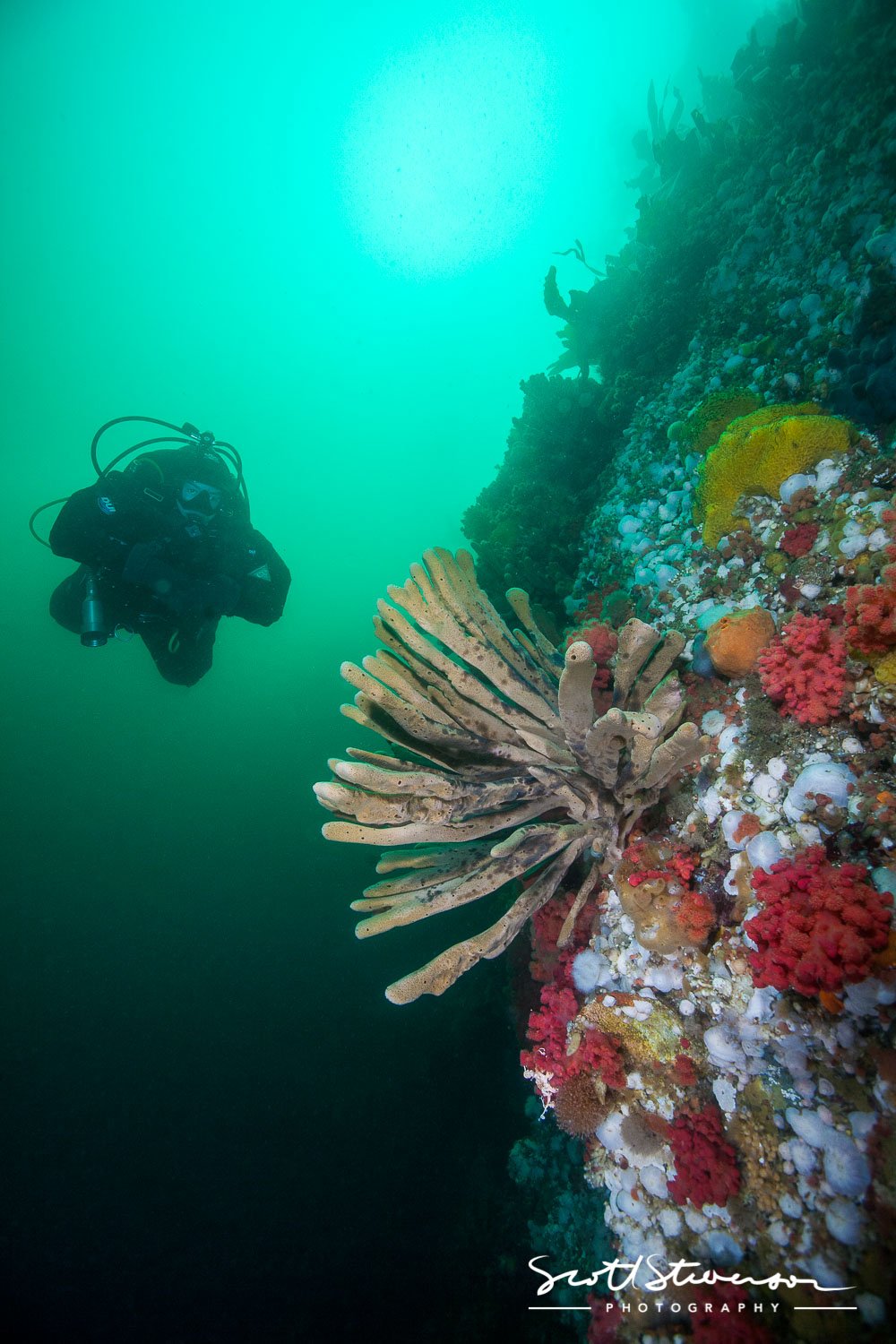 Diving Browning Pass north of Port Hardy on Vancouver Island is a tremendously exhilarating experience. Due to the immense current flow through this narrow deep pass life live in every nook and cranny. Even the tide line is an explosion of life, right down to the deepest part.
The majority of the inhabitants in this area are filter feeders, with a varying array of sponges and anemones making up the most common of them. The sheer drop offs are the most spectacular, descending as deep as 150 meters (400 ft.) below the water line.
Diving here can be very challenging but going with an experienced operator and understanding when to dive depending on the conditions is very important.
Happy travels everyone, I'd love to hear if anyone else has dove this area and see their images.
Thanks.
Scott
For more images and stories - http://www.scottstevensonphotography.ca/