This unique art installation was part of the opening festivities of a new mall in town.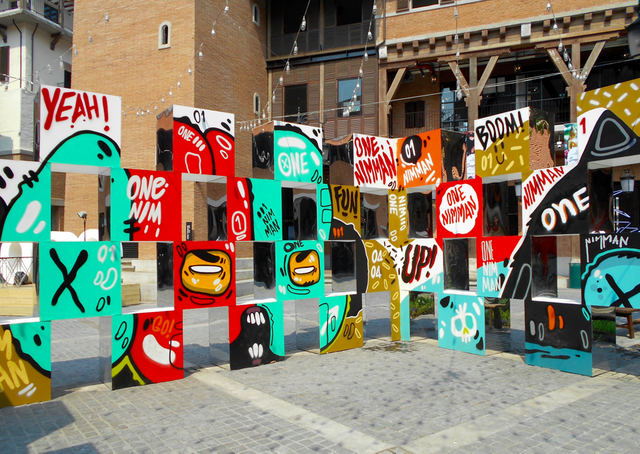 [Right-Click Here to Enlarge Photo]
Space for art
Just inside the main entrance of Chiang Mai's new One Nimman mall, there's a large, visitor-friendly courtyard. However, when the mall first opened, this large art installation took up most of that open space. 
Space for commerce and profit
Along with another art installation (which I covered in a previous post [other art installation] ), this display was soon removed, opening up the courtyard space for what it was originally intended … a space for people. 
Or, more accurately and more honestly, a space for tourists and shoppers willing to spend money at the various retail outlets in the mall. Sigh ...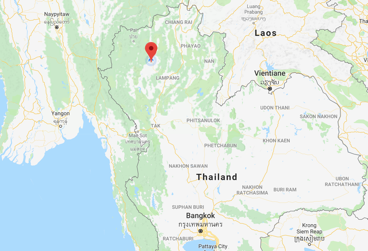 Location –
Chiang Mai, on Google Maps
This is my entry in
@juliank
's Colourful Photography contest.