Okay, so this is just click bait - I'm just super pre-occupied (and maybe a bit lazy) regarding posting these days, but @sunscape posted a colorful flower shot and it reminded me of this unbelieveably gorgeous meadow that I came across in Spring of 2007.
So I searched my photo archives and found it! Not sure what camera I took this with (my old Canon Sure shot?) but it was near Lake Waramaug in Connecticut. The colors of the poppies and the purple verbena and a little blue cornflower just overwhelm my senses!!!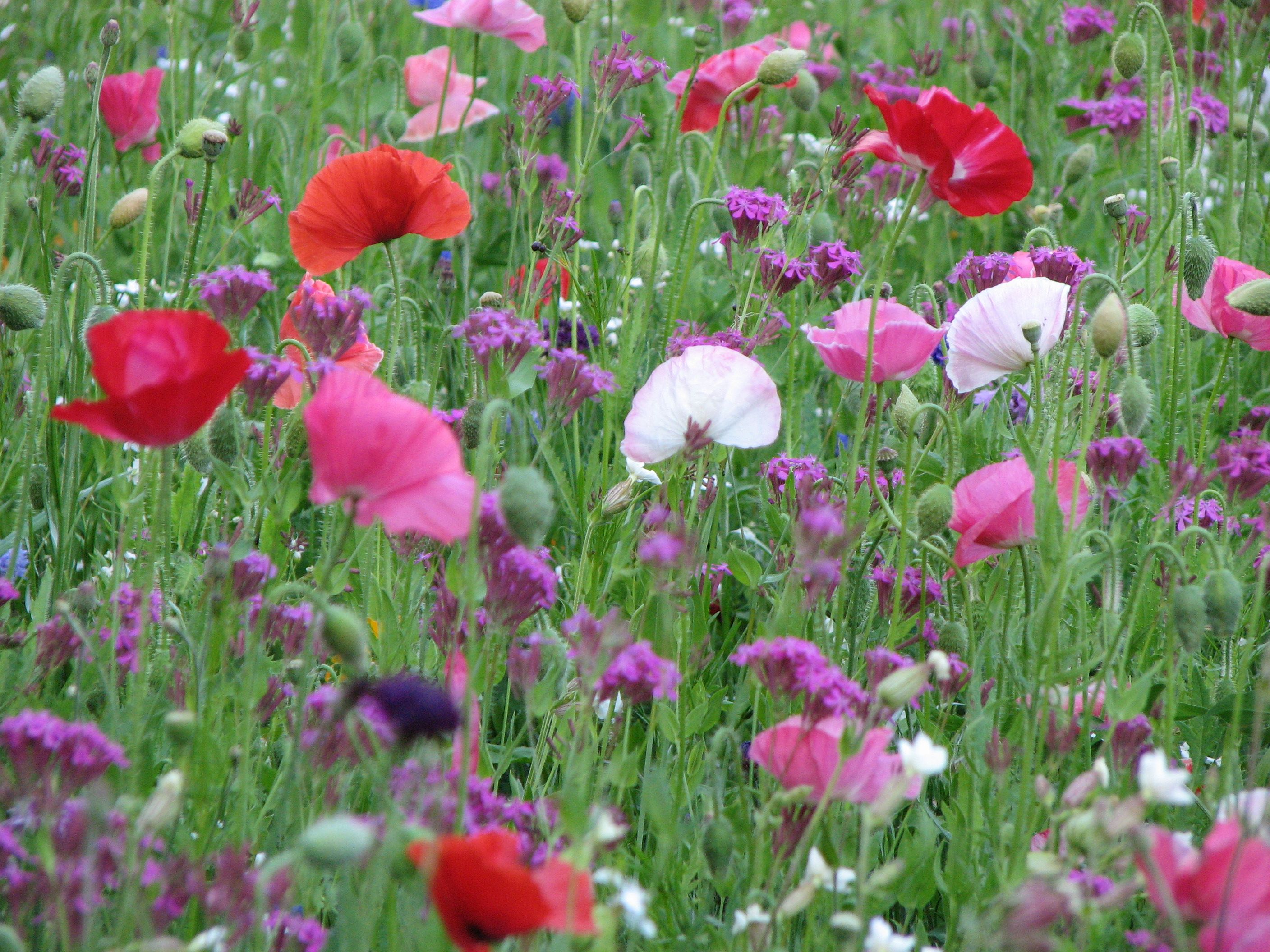 Creating a flowering meadow from scratch can be difficult and time-consuming, it's not just about throwing a wild flower seed packet out into a field. Here's a how-to from the lady Bird Johnson website in Texas: https://www.wildflower.org/learn/plant-wildflower-meadow
And here's a seriously detailed look at creating the right environment emphasizing the importance of Site, Seed, Soil and management http://lweanerassociates.com/?p=1203
I'm not sure how this meadow was created, but it sure stuck in my mind!!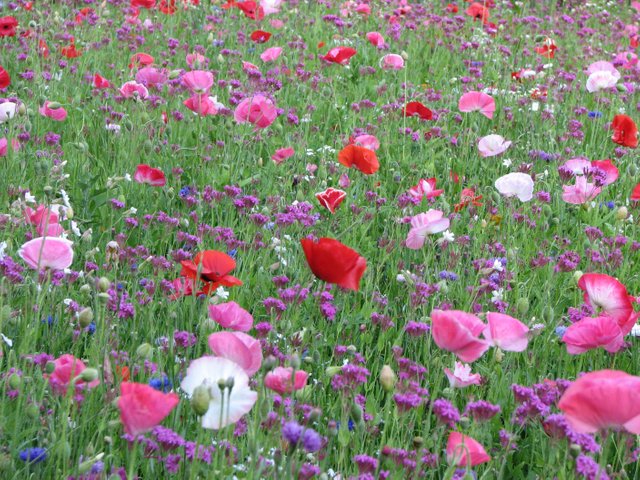 Happy Gardening everyone!