Male Mallard Duck on Abstract Background
A mallard duck captured at rest in a green and brown colour theme for #colourfulphotography day. Every creature was trying to cool off that day as temperatures exceeded 35°C so he let us get close.
The detail in the feathers at full resolution was rather unexpected. Shots were taken in Pentax's sensitivity priority (Sv) mode set to ISO 100.
Click for full size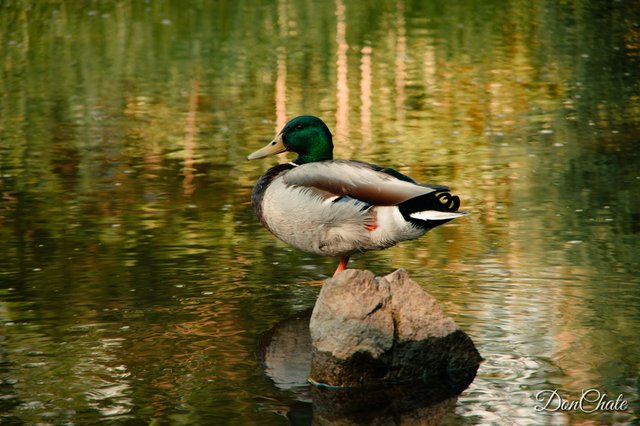 Pentax K-3 II - 135mm 1/50 at ƒ/5.6
Updated watermark to white aiming to have it more subdued. May even add some transparency to it as well later.