Looks Like a Hungry Bud!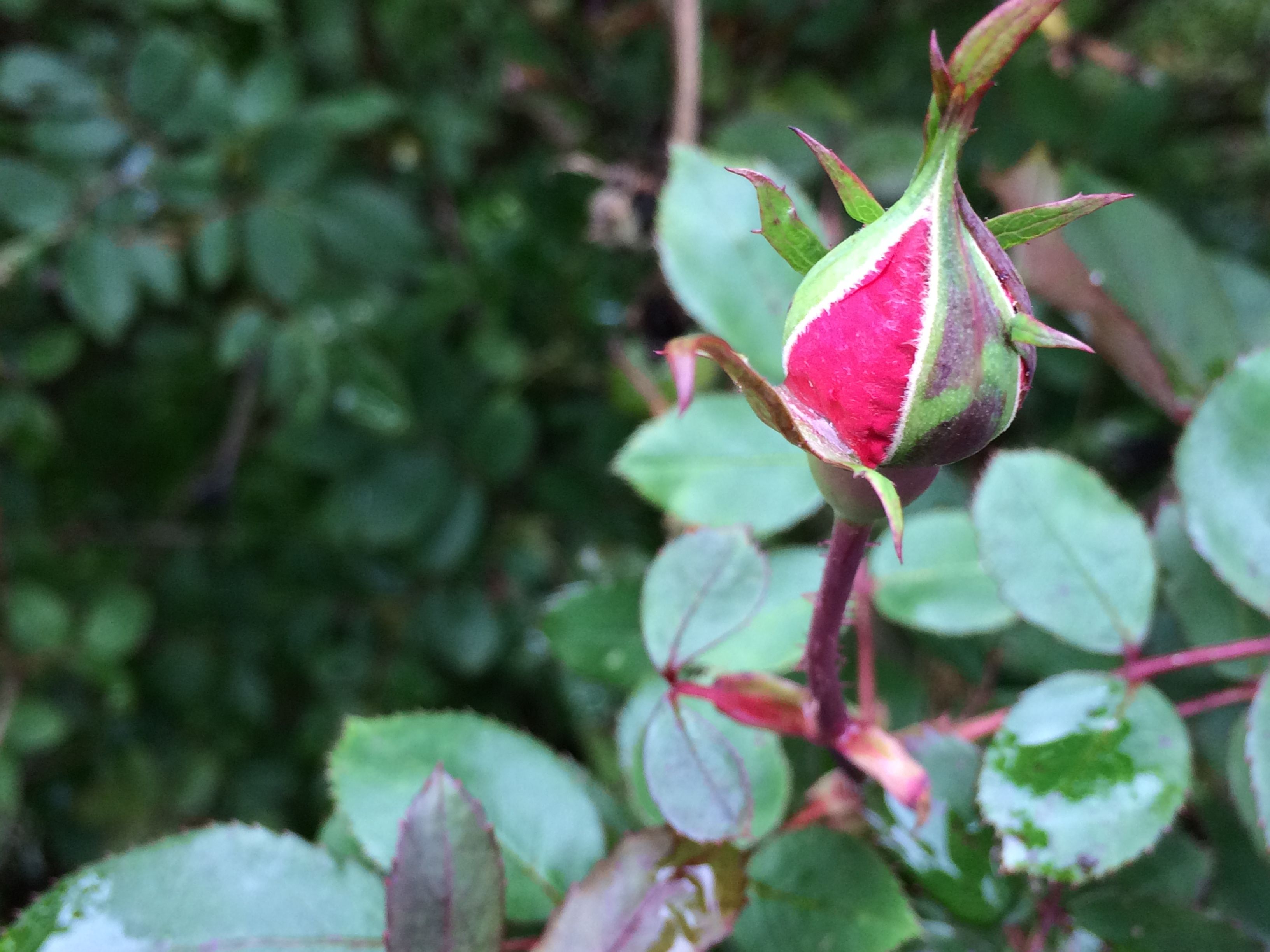 My dogs were driving me C-R-A-Z-Y this morning, so right in the middle of work, I decided to take them for a long walk. You know, get some of their crazies out, settle my own spirit, and enjoy the fresh air.
Lovely perk of being self-employed, huh?
I took some great shots, and I'll share them soon. But this one's one of my favorites. Not just because it's a cool shot, but also because my sweetie's the one who grew it.
Got a few others from the rosebed, but this first one's my favorite. Love how this second one's practically dripping with raindrops.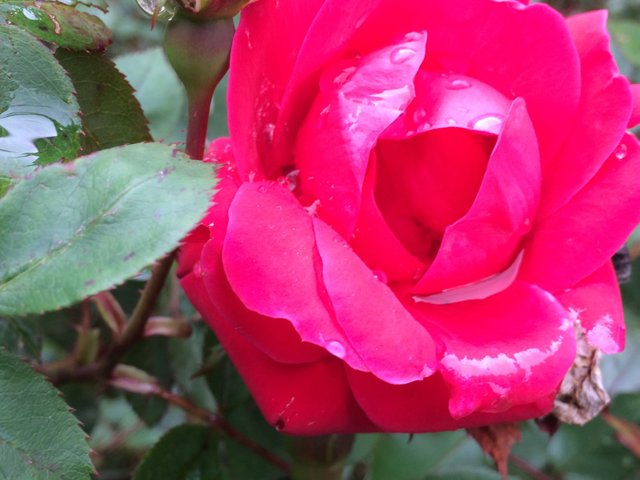 The dogs? They're zonked out for naps now. PHEW! Looks like my plan worked!