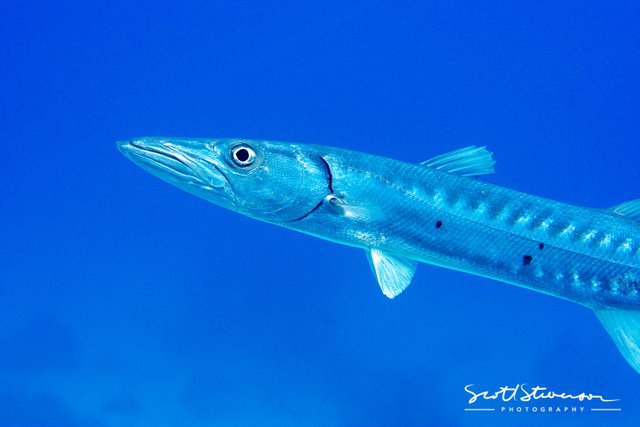 Ever felt that you were being watched? Well I have. The steely blue fish a Barracuda and they are know for their intensity and their ferocity.
While on a trip in the Bahamas I was swimming along a reef looking to get some images of a few reef fish hand hopefully find an octopus. While doing this I was joined by a pack of three barracudas. They were swimming just behind me and off to one side. They weren't interested in me, but they were using me to hide their presents. As we swam fish would come out of the reef and WHAM one of the barracuda had some lunch. After I'd had seen this behaviour several times I quickly change my swimming direction and moved away from the fish. I didn't want any larger predators coming around to see what was happening.
On one hand this was very interesting and smart behaviour, on the other I did not like being put in that position, that for sure.
Thanks for reading and happy Friday everyone.
Scott
For more images and stories - http://www.scottstevensonphotography.ca/