This is my entry for the #colorchallenge.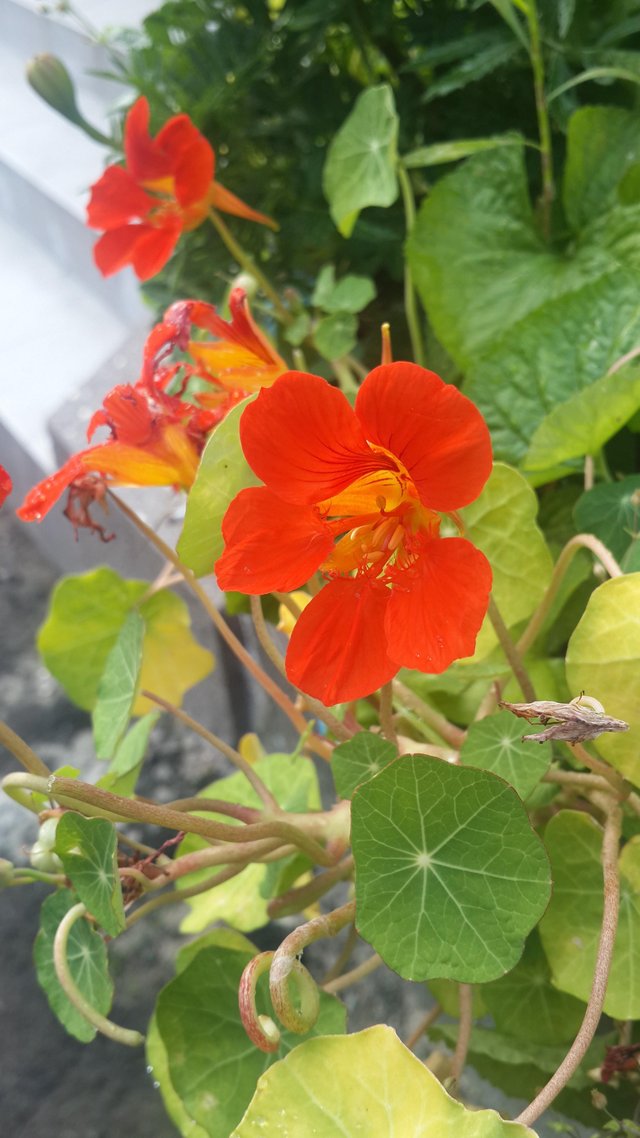 We passed the city hospital and I saw, on the lawn, orange flowers, the name of which I do not know.
This plant, apparently, from the family of legumes, its stems and leaves, remotely resemble beans.
Flowers, similar to the flowers of legumes.
I find some similarities with orchids, but in a very reduced form.
We were in a hurry, we had to catch an appointment with a doctor, but I managed to take some pictures with my smartphone.
I rarely see orange flowers. For some reason, this color is not very popular among gardeners.
Samsung Galaxy S4 phone. Camera MX
Author @roninrelax