This post is my contribution to the contest, #colorchallenge hosted by @kalemandra. Hope you guys like it.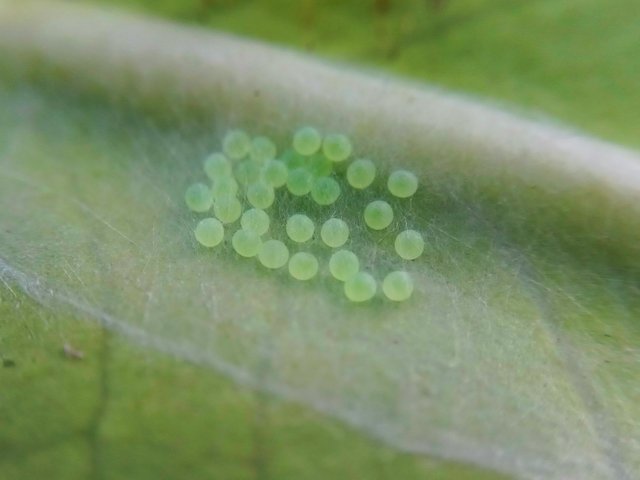 Camera Smartphone Xiaomi redmi note 4x + macro lens.
This is a spider's egg. Small size with a slightly transparent green color. They usually place the eggs on the leaves of the plant in large quantities. They also protect the egg using a fine net from its body so as not to fall.
Thank you for your support, hope you are always happy wherever you are.
Follow me @rizasukma.