Hey guys here is my todays entry for steemitPhotocontest and colorchallenge contest..
---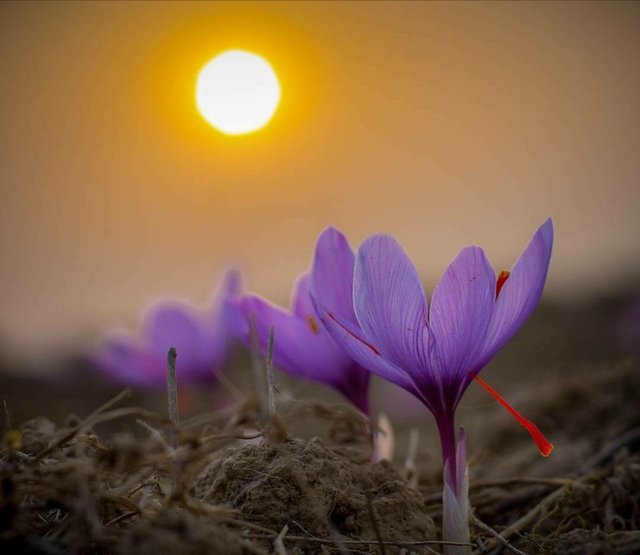 Inpicture: saffron flower
Captured by: Canon 1300D
Location: Kashmir
---
More details..
Saffron being a very famous spice is used for its aroma, color and seasoning quality. Saffron spice, as you know, is derived from the flower of Crocus sativus. The stigmas and styles also called as 'threads' of the flower which are red in color are what constitutes the spice. These threads are separated and dried for making the spice.
It is commonly grown in the regions of tarai soil and is commonly grown in Kashmir;India and Iran.
---
Follow,Upvote and Resteem @naseerbhat
---
Thanks!!