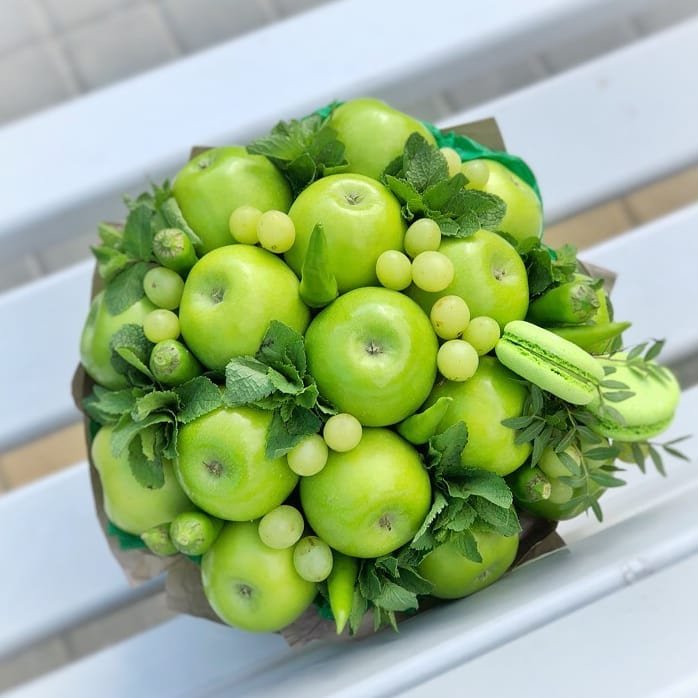 You can meditate just by looking at the bouquet! It is sich a treat for tired eyes. Green is made from mixing two colours - blue and yellow, that's why in psychology the meaning of this colour is also double. On the one hand, it means limitless energy, and on the other - absolute calmness.
For everyone subconsciously green means growth, development and harmony in nature. It is associated with green grass that makes people happy when it appears after a long, cold and pretty colourless winter.
Life itself, nature, harmony - this is what green really means. Besides, all over the world green is considered as the safest colour; it is the green colour of a traffic light that allows to cross the street.