ENGLISH
Hello sweet Steeminions !
Today for the #colorchallenge of Miss @kalemandra , I will share with you my touch of red, aka my friend Pinocchio ! =D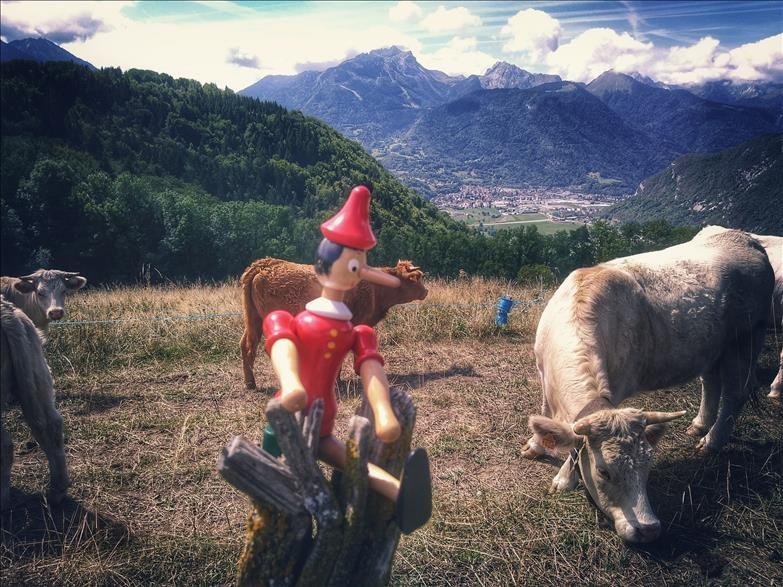 yes, today is #MondayRed and my wooden friend is obviously of the rignt color ;-)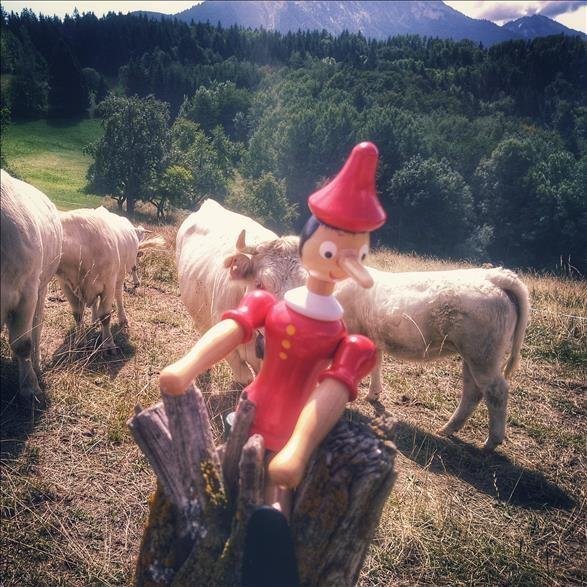 We went to the countryside yesterday where we encountered a lovely horned cattle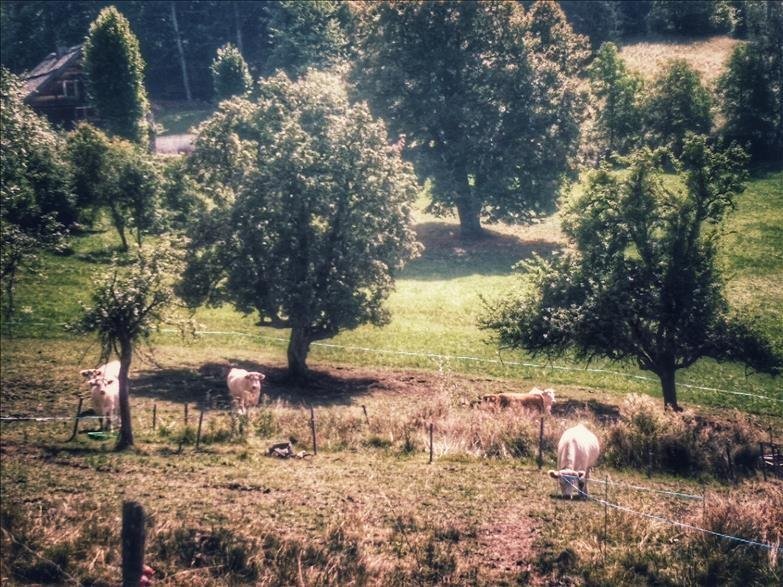 They were quite intrigued by our presence, as always...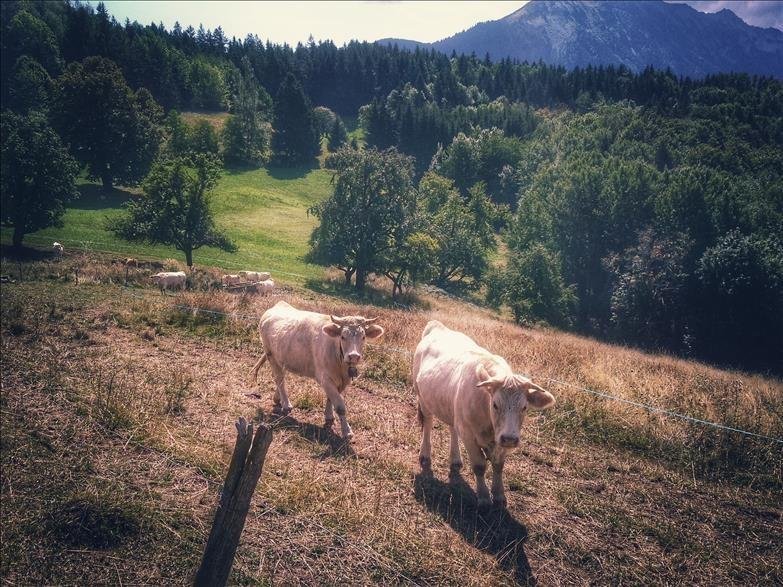 it's very easy to have them come closer as they are the most curious beings on earth..LoL...
that's also what makes them so endearing, indeed ;-)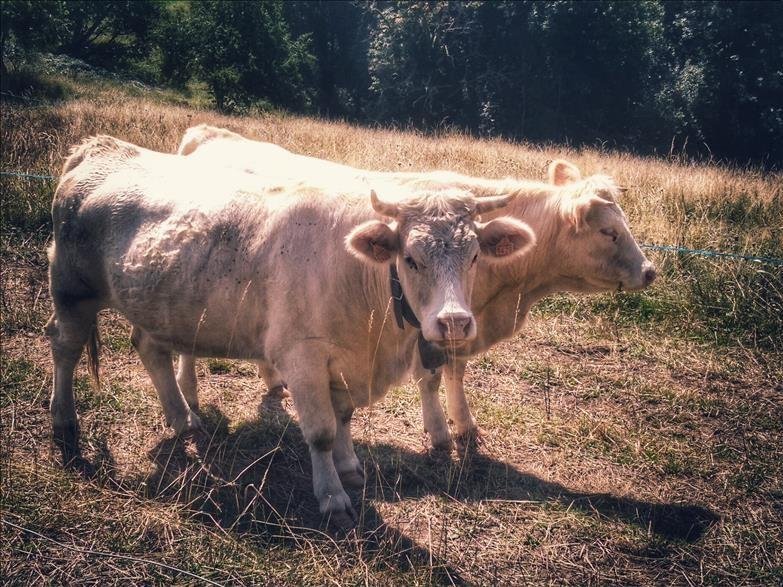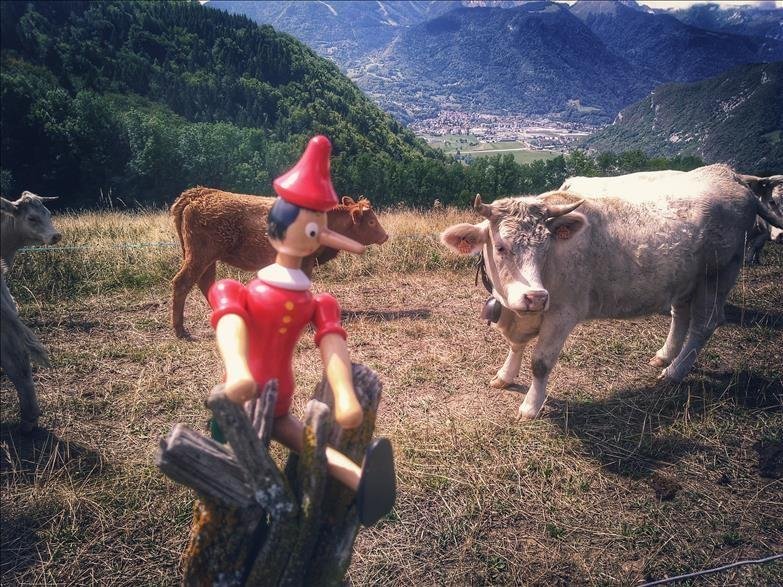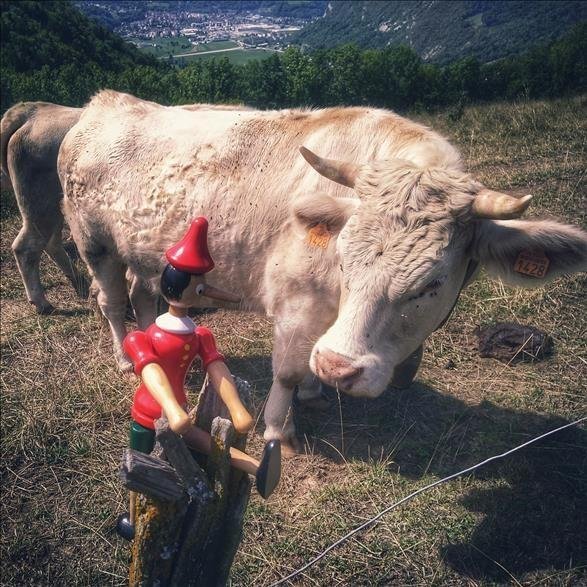 Pinocchio had a funny conversation with one of them,
I couldn't hear but I think he ended up giving his phone number =))

FRANCAIS
Aujourd'hui pour le challenge des couleurs organisé par Miss @kalemandra , Je vais partager avec vous ma petit touche de rouge, alias Pinocchio ! =D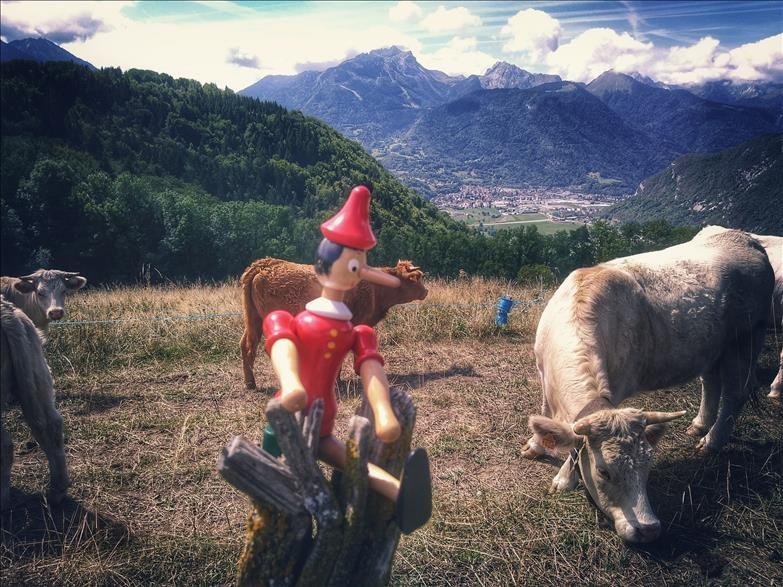 Oui aujourd'hui est bien Lundi Rouge et mon ami en bois est manifestement de la bonne couleur ;-)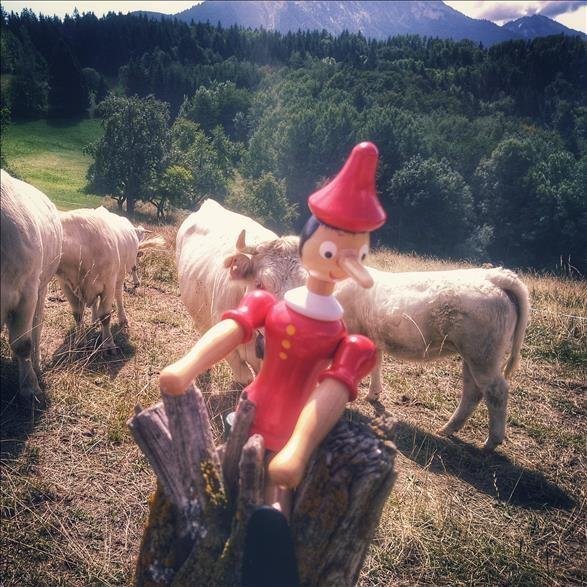 Nous sommes allés à la campagne hier où nous avons rencontré un magnifique troupeau corné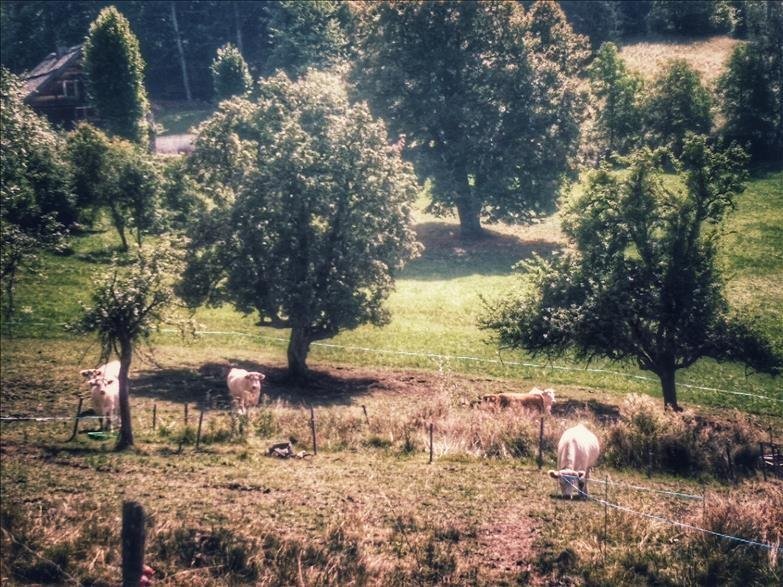 Ils ont été très intrigués par notre présence, comme toujours ...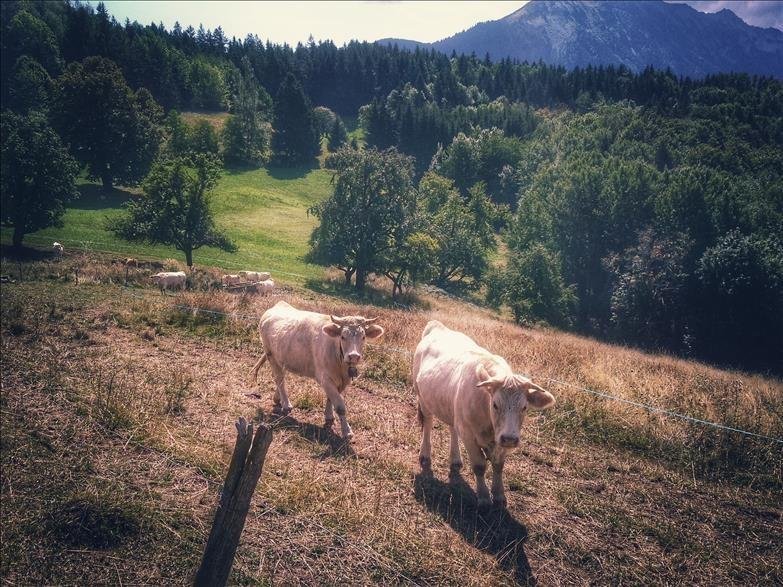 il est très facile de les faire approcher car ce sont les bestioles les plus curieuses de la terre… Lol…
c'est aussi ce qui les rend vraiment si attachantes ;-)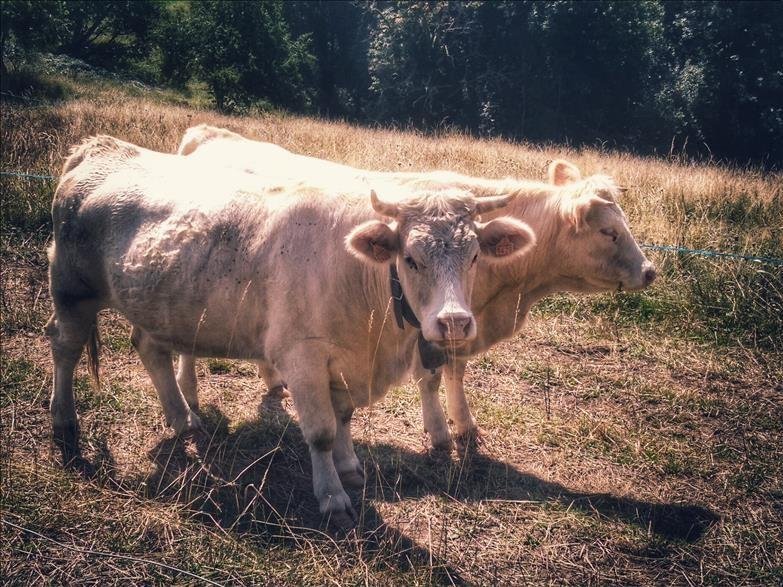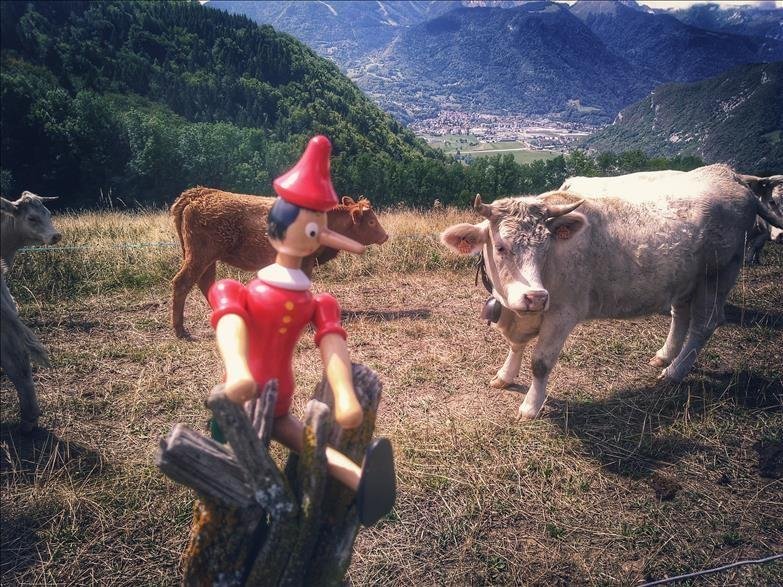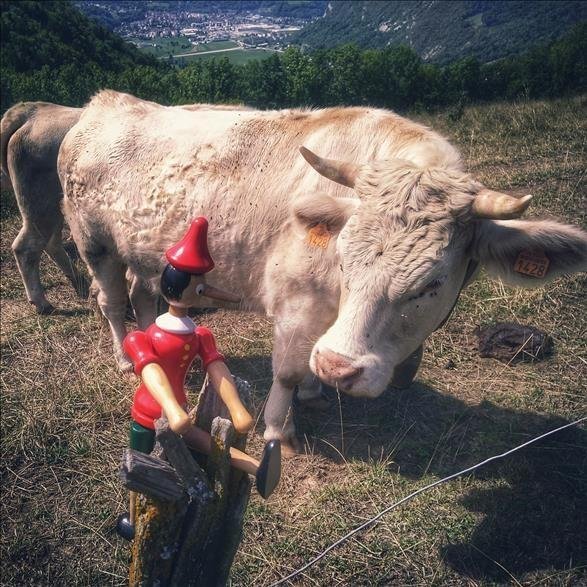 Pinocchio a eu une conversation amusante avec l'une d'elle,
je n'ai pas pu l'entendre mais je pense qu'il a fini par donner son numéro de téléphone =))

---
---
---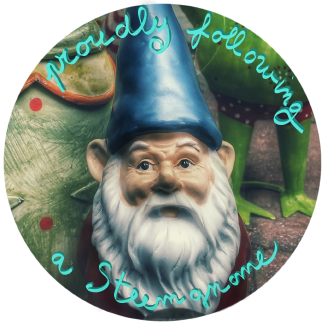 Follow us if you'd like more gnomely adventures =))
---
---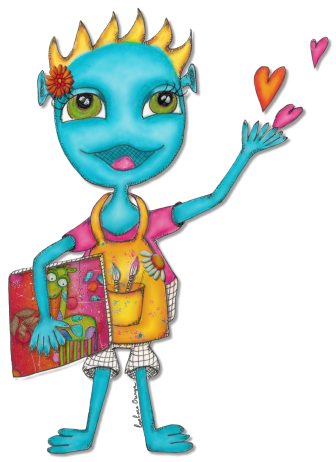 ---
---