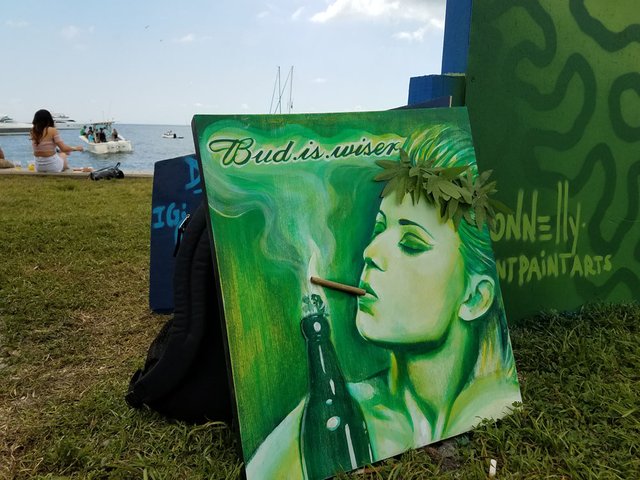 ---
During an annual three day reggae music festival that is held in my area every year, there is almost always something a bit different each festival. This year they had the welcome addition of several amazing artists painting live throughout the festival. From large murals to several small pieces, there was a wide variety of sizes and styles.
While they were all great pieces created by some talented artists, there was one small piece that really caught my eye as we strolled by the water towards the back stage between sets.
---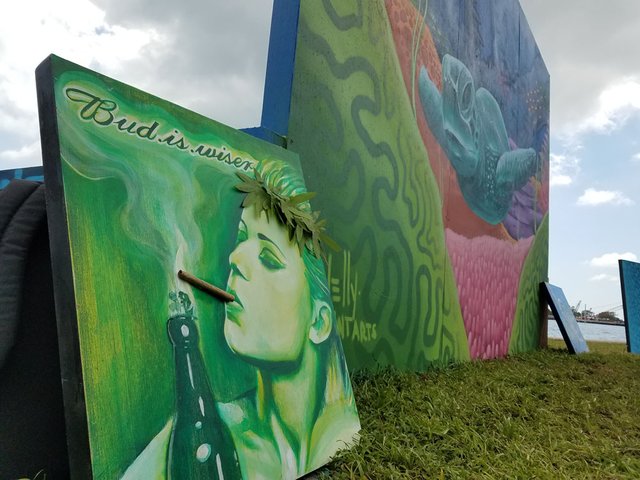 ---
Besides the pun-tastic play on words, it also got out a certain message that many people still to this day do not believe even though there have been countless studies over the years to prove it; marijuana is safer than alcohol. Not to state the obvious or anything, but it just happens to be playing with the name of what used to be the US's best-selling domestic beer - Budweiser.
Of course this was a reggae festival after all so I have a feeling that the majority of attendees would probably attest to this fact, if they can remember the question you asked! I'll be sharing an in-depth post about all the bands and more about the festival soon!
---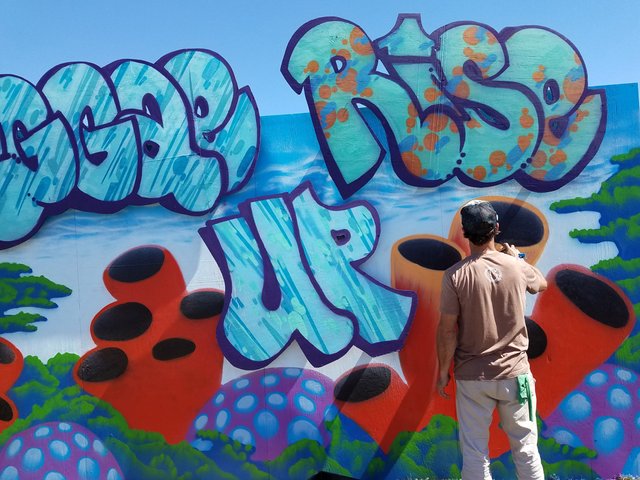 photos captured with Samsung Galaxy S - ©2018
---
Thanks for stopping by!
follow me @liberty-minded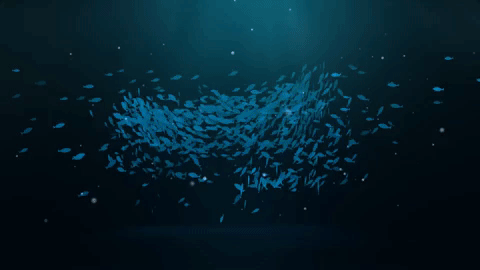 #thealliance
#steemusa
until next time...