I love living off Las Olas here in Ft Lauderdale because events are always popping up.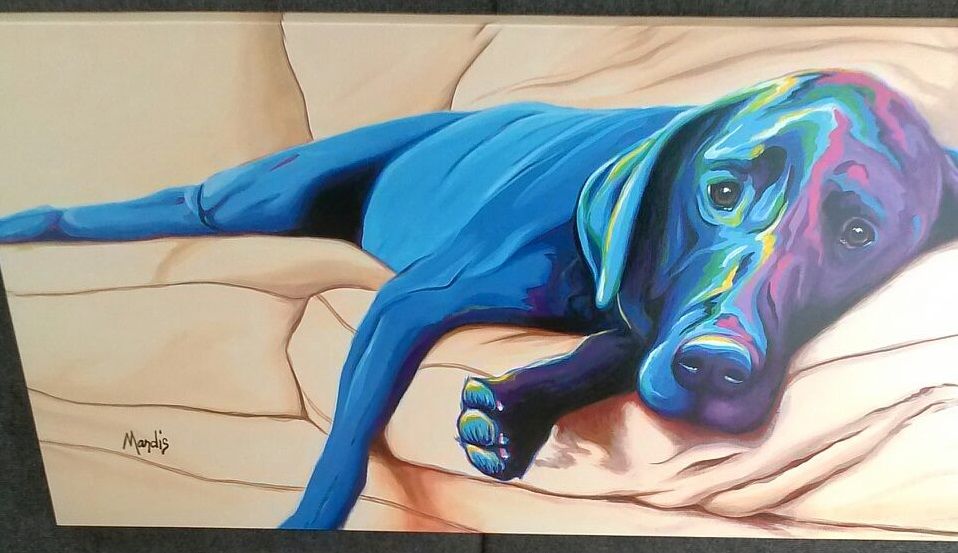 photo by @isteemithard art by Michelle Mardis
This photo I took walking down the street at the neighborhood art walk.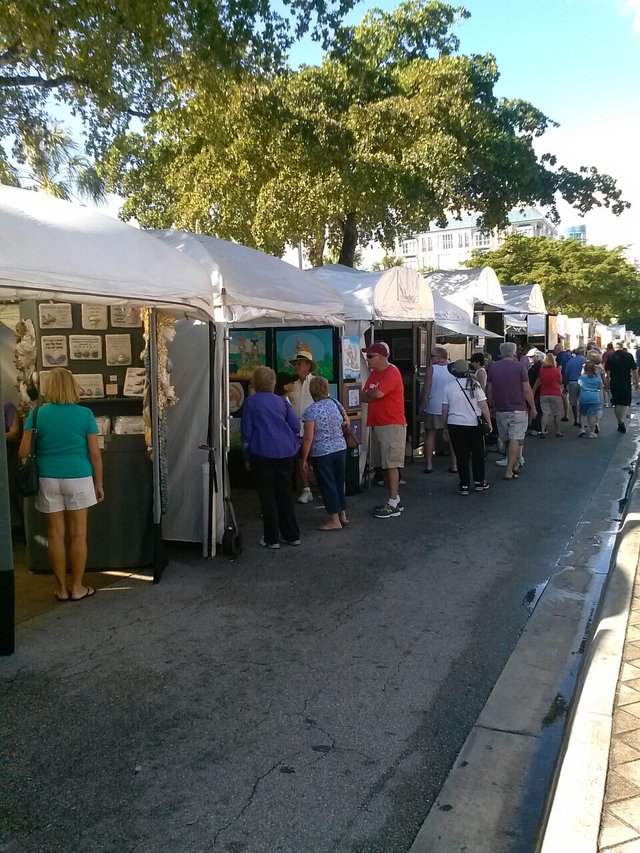 'Michelle Mardis' is one of the artists who's booth caught my eye.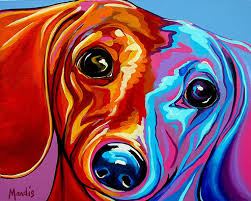 Michelle Mardis, award winning artist originally from Texas, moved here to Florida about 20 years ago. She paints pets and other animals in very unique and original color designs.

I chose to showcase these works by Michelle Mardis because they incorporate today's #colorchallenge #saturdayindigo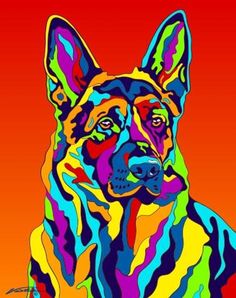 I really like how original her style is and how colorful these dog paintings look.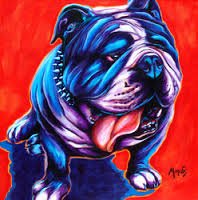 If you are interested in getting a custom painting of your pet you can contact her http://www.michellemardis.com/

"#colorchallenge
"Color your day with your own photo or artwork, relating the color of the current day. We have 7 chakras with the colors of the rainbow. The rainbow has 7 colors. A week is equal to 7 days.
Days are colors.
-MondayRed
-TuesdayOrange
-WednesdayYellow
-ThursdayGreen
-FridaySkyblue
-SaturdayIndigo
-SundayPurple
@kalemandra photo contest