Today's entry for the popular > #colorchallenge photo competition, originated by @kalemandra and now one of Steemit's longest running challenges.
Today's theme is "Wednesday Yellow;" Yellow is also the color corresponding to the Solar Plexus Chakra.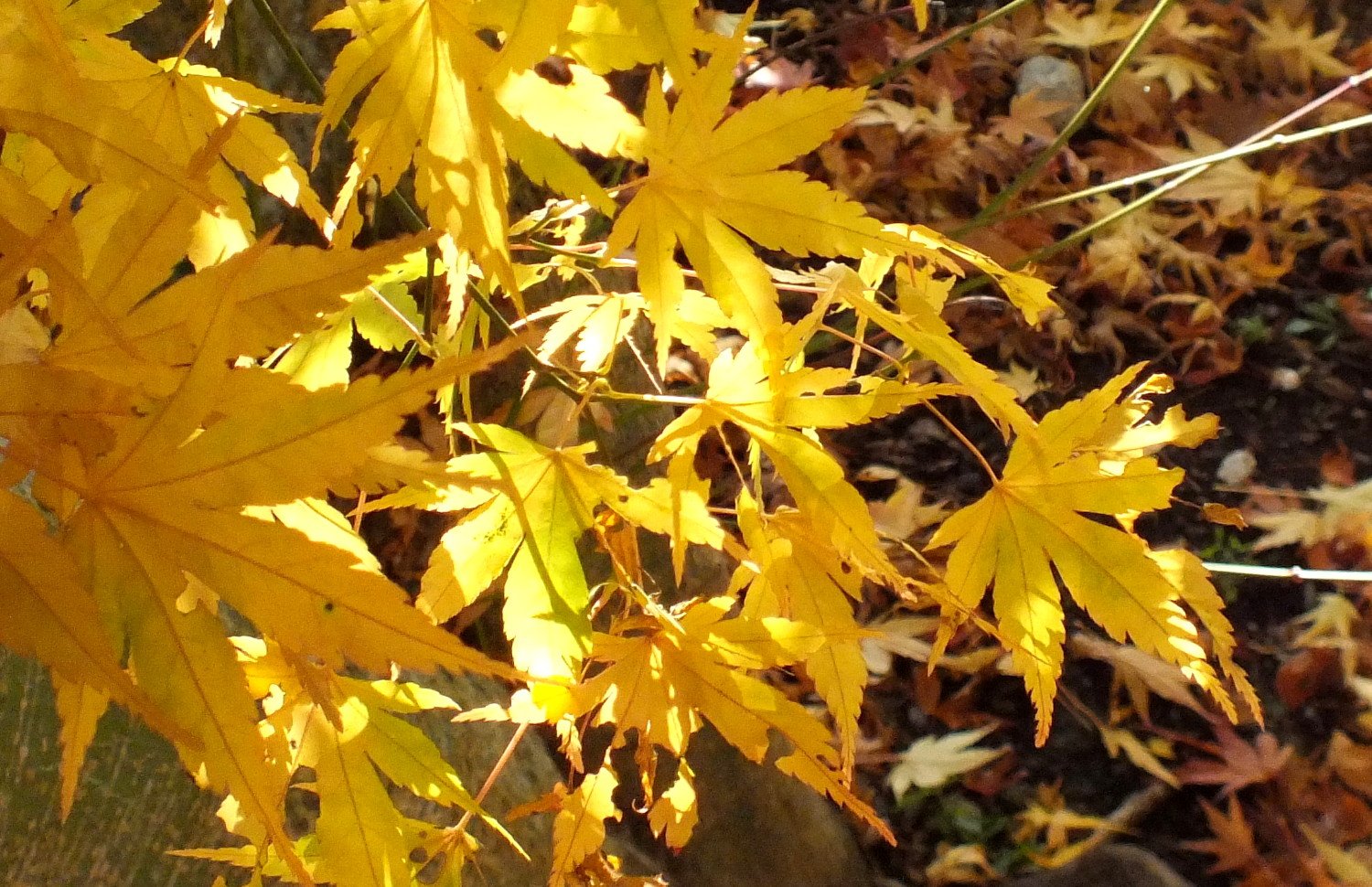 The seasons are changing, and parts of the Japanese Maple in front of the house is starting to turn yellow, in expectation of fall.