This photo is my entry for the #colorchallenge.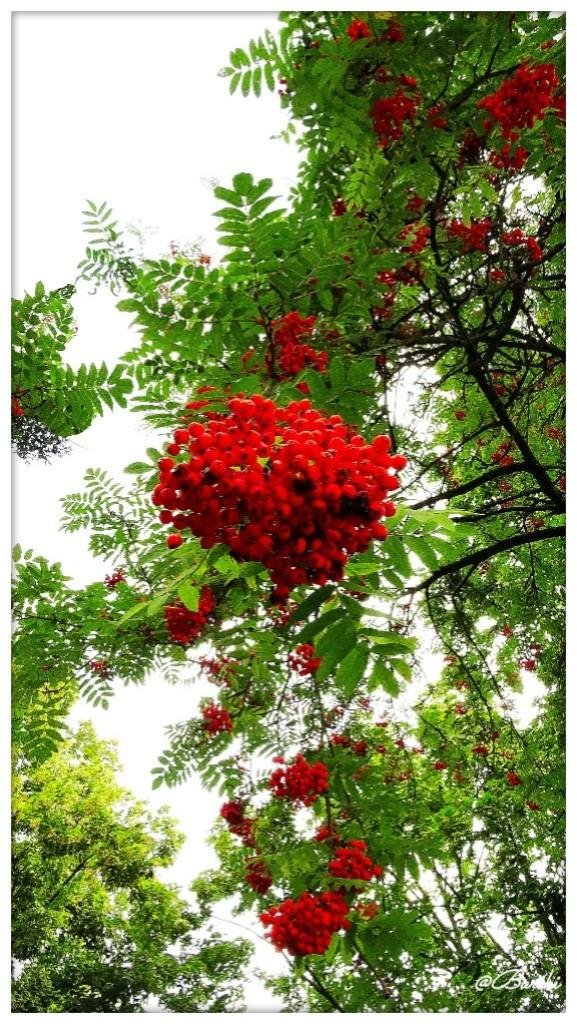 In our area, and this, Rivne region, Ukraine, mountain ash feels great.
This year she gave a plentiful harvest of berries.
Today, these berries, this is the brightest spot against the background of green foliage of trees.
The berries ripen in late winter, probably this tree, can be proud of the fact that he has one of the longest vegetative periods among fruit trees. And, probably, for this reason, for these berries did not find the proper application in cooking and medicine.
I draw such a conclusion. based on the fact that in winter, in the snow, I will see all these berries. They will remain as food for the birds, probably this is for the better.
Beautiful berry, I could not pass by and not take a photograph.
Photos taken with a Sony Cyber-shot DSC-HX300 camera
Author @barski
Ukraine