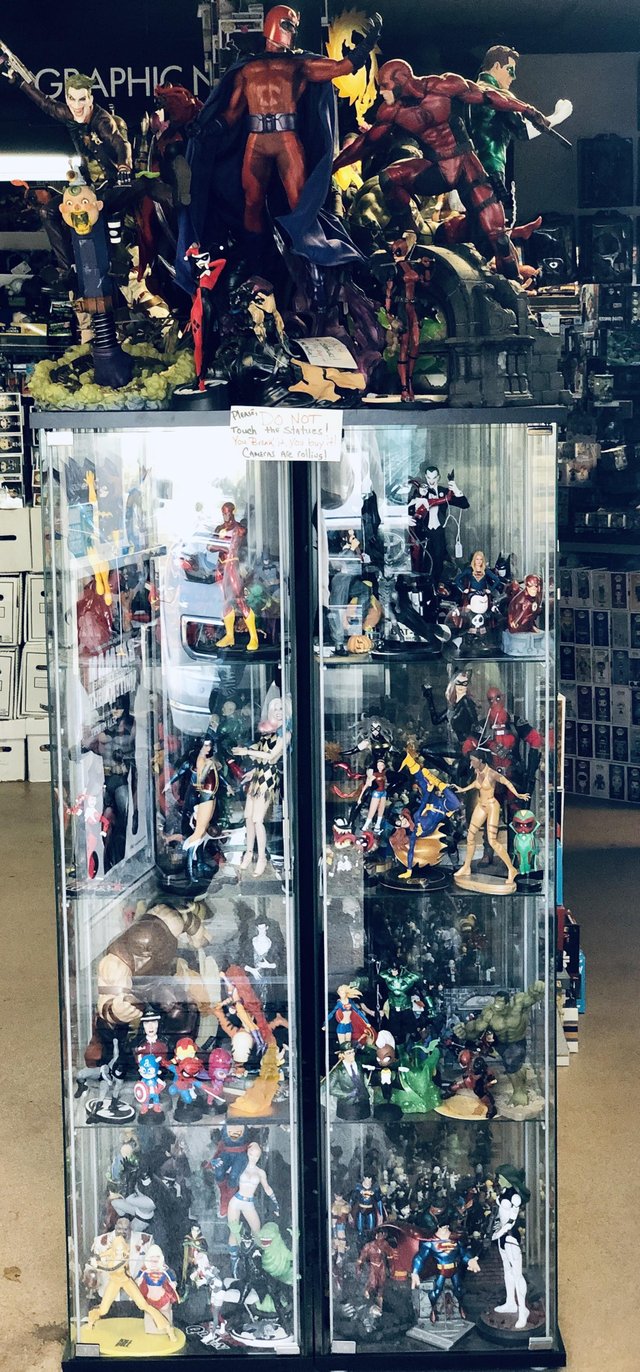 When we commit to carrying a product in our shop Conquest Comics, we don't fuck around at all. There's no half assing it. It's all or nothing, and no section in our shop is more impressive in my opinion than our statues and busts! That's saying a lot to be honest as our other sections are nothing to scoff at either.
Having traveled the country for my conventions, I've popped into hundreds of comic shops throughout the years. Some really nice and neat, some a complete disaster. Others stocked well while a chunk were practically empty but I have yet to see a shop even come remotely close to competing with the sheer volume of action figures, Pops, statues & busts than our shop.
So I always like showing these off whenever the opportunity presents itself like when I have a visiting friend or family member pop on from out of town, or to share with you guys here. I believe I have popped up a similar style post in the past, but we've gotten lots of new deliciousness since then. Therefore, now is as good a time an any to show you a closer look at the make up of our statue cases which house over 1200 pieces from a variety of manufacturers.
I always get asked by folks not familiar with these...did we paint them?!? The answer is no. These aren't model kits. They are resin or vinyl casts that come painted already. They are of a limited nature which creates a sense of extreme collectibility amongst rabid fans. It's not uncommon for a piece to release at a couple hundred bucks and then flash forward a few years later where it's worth 5x's as much!!!
Anyway, I hope you enjoy as there is a ton to look at!!!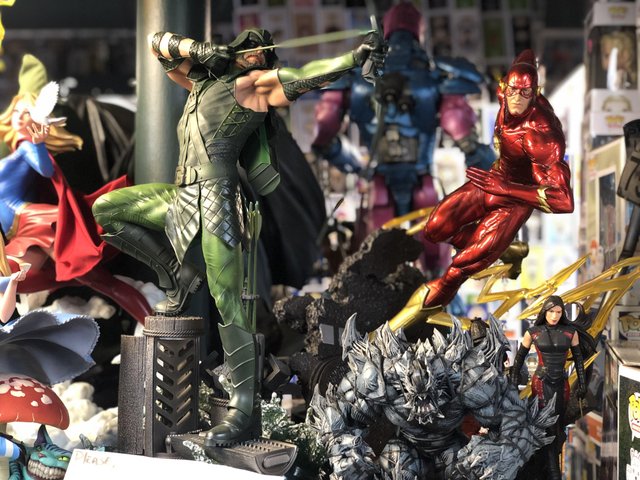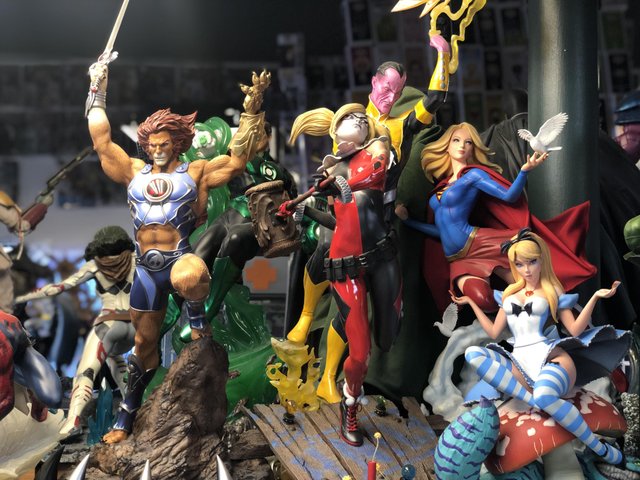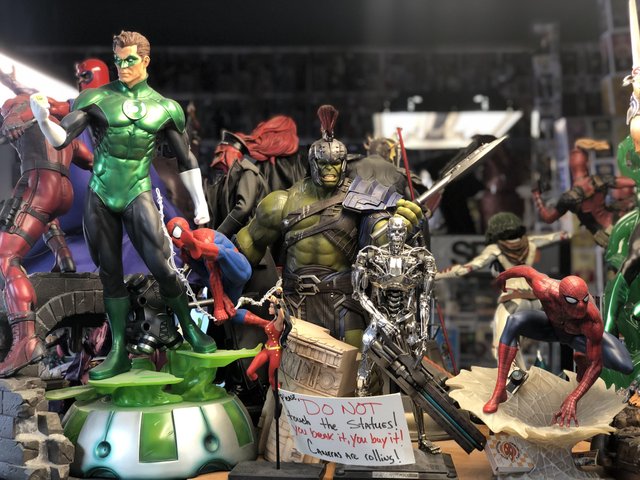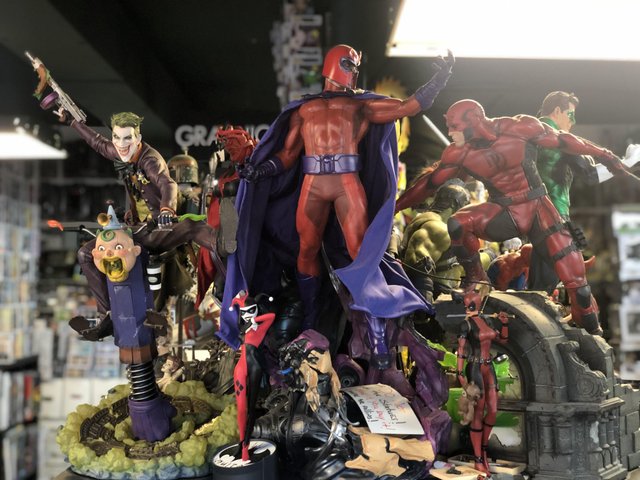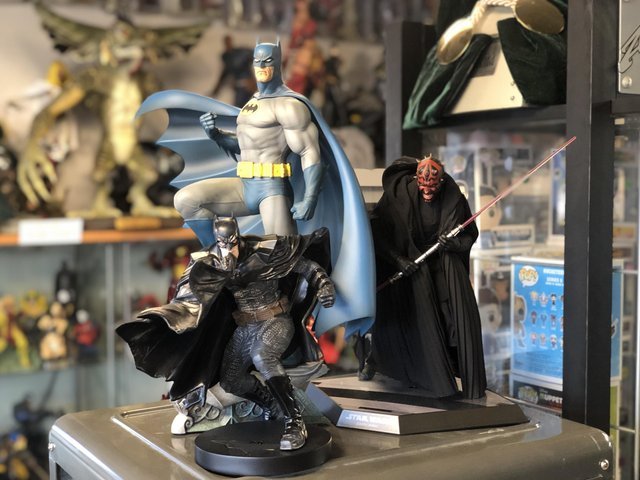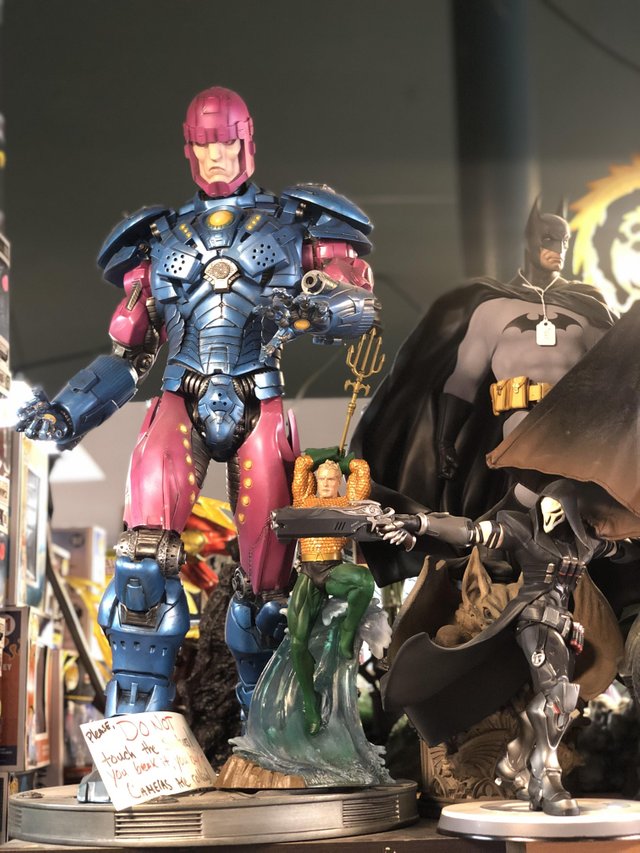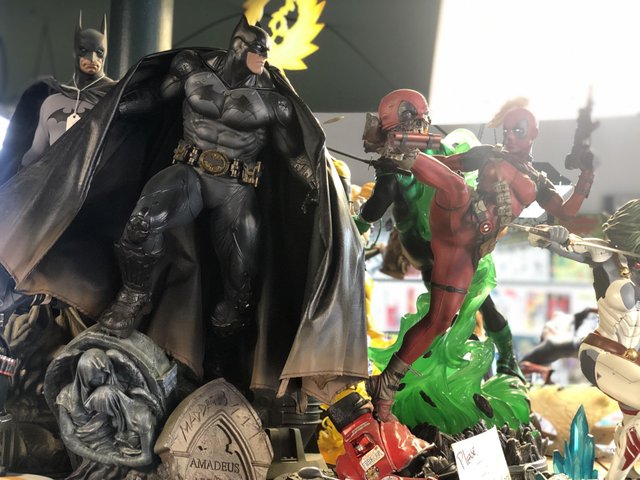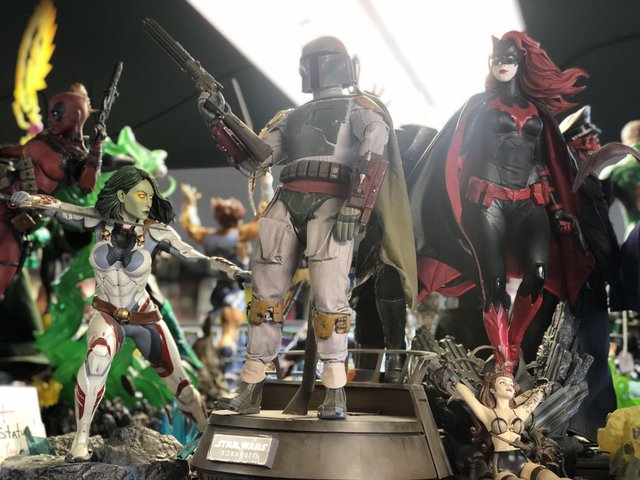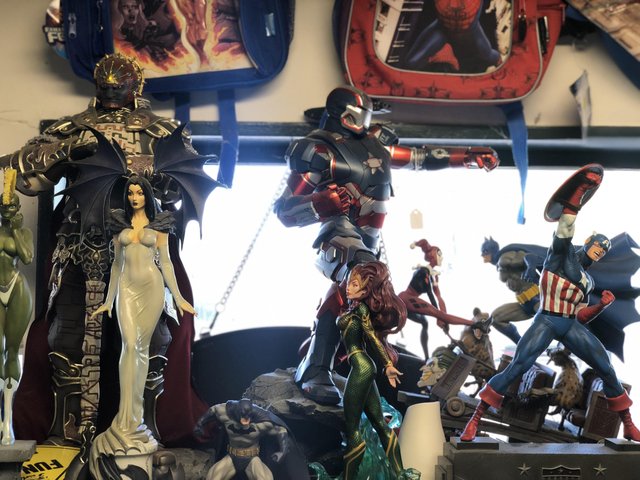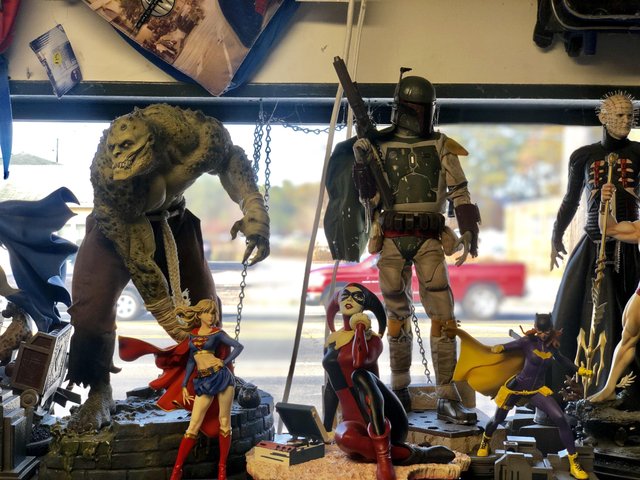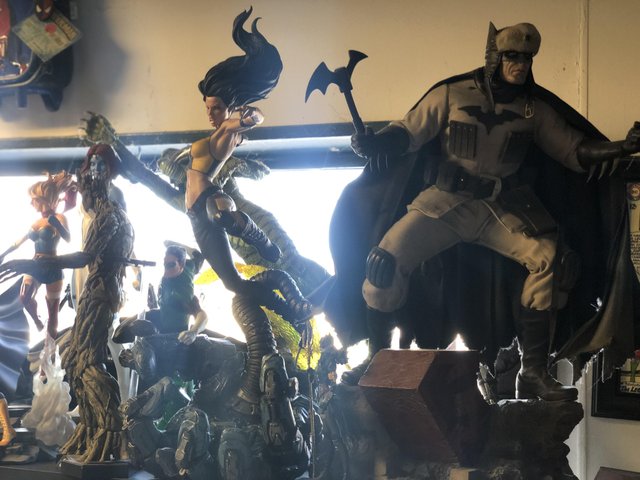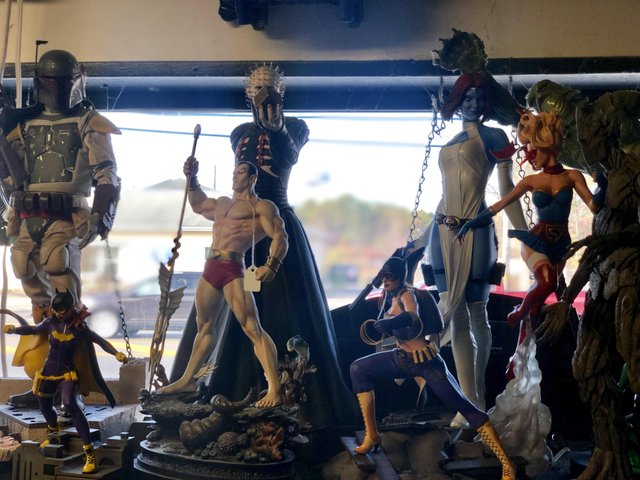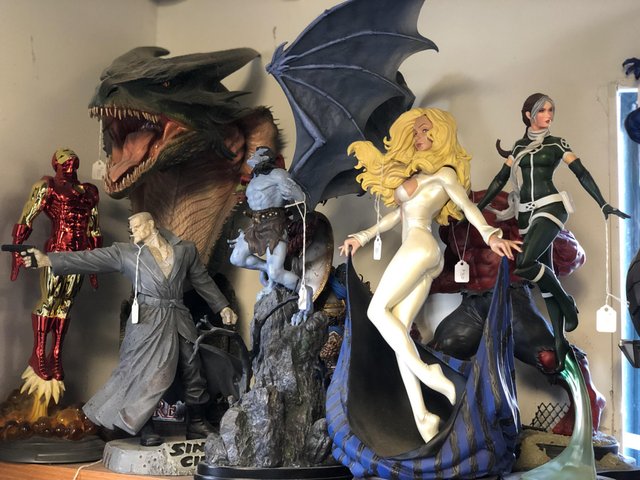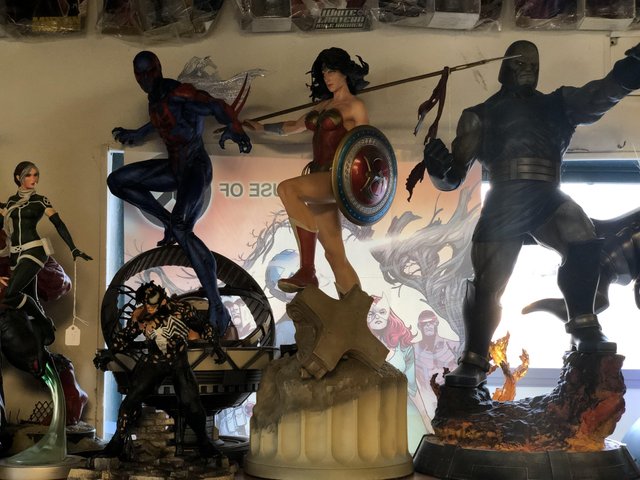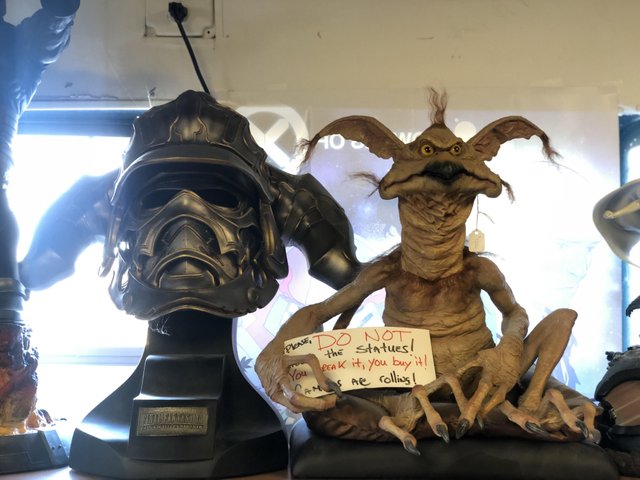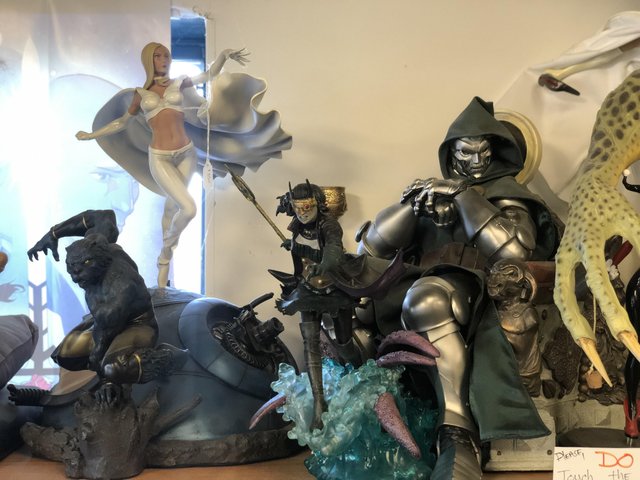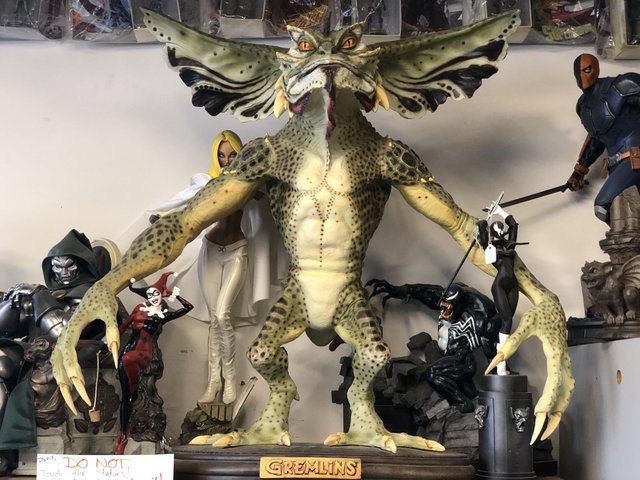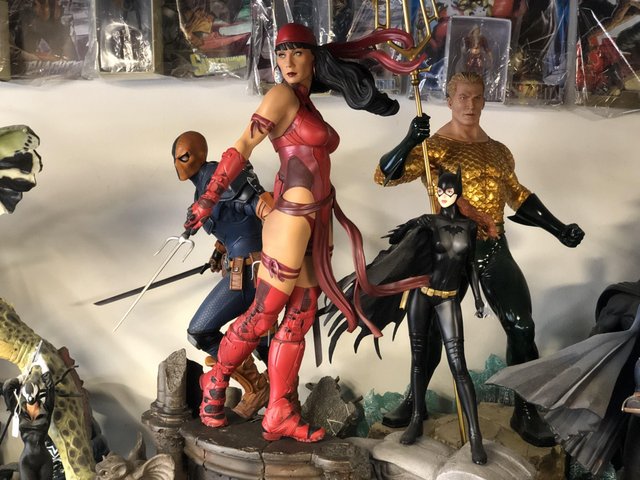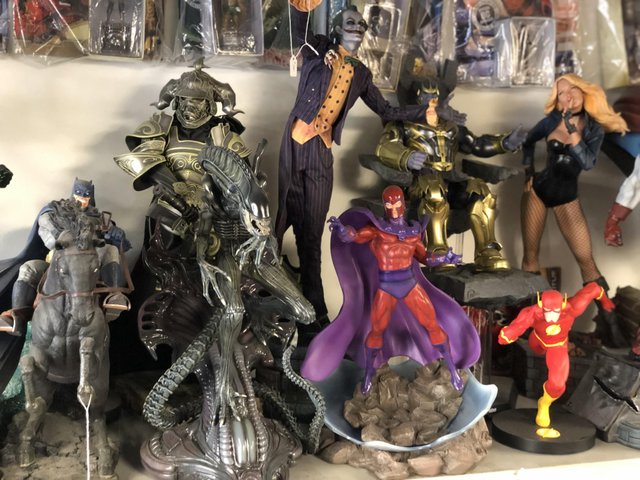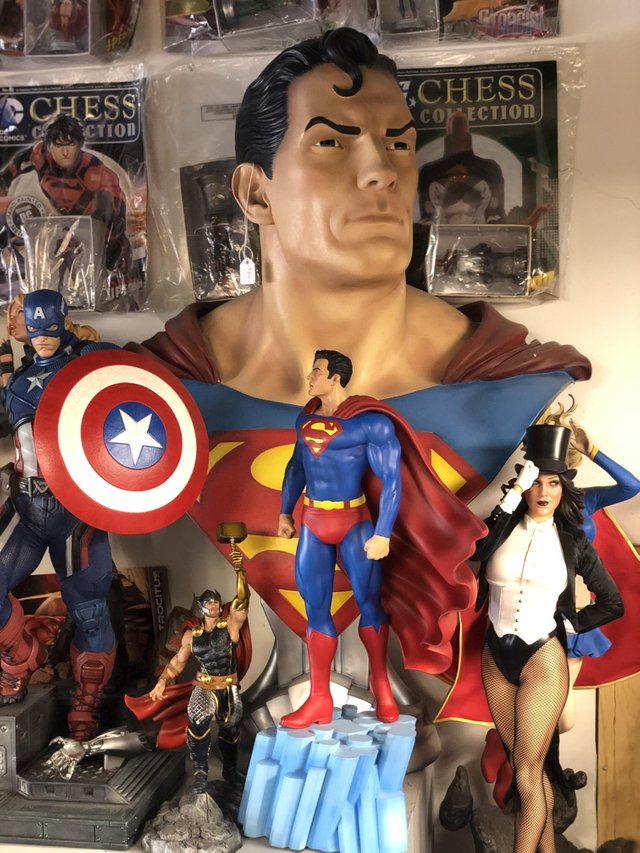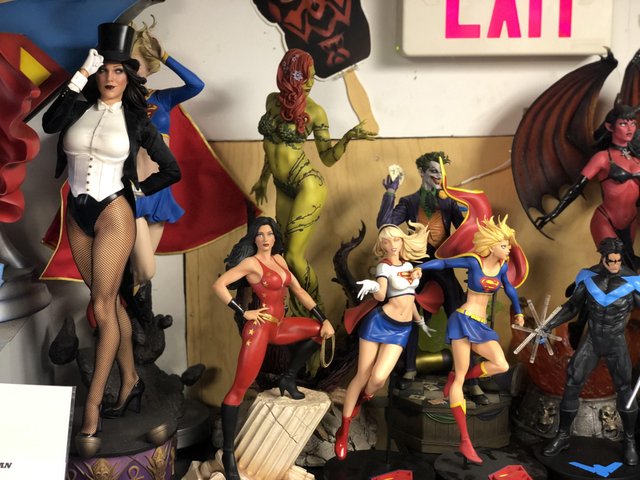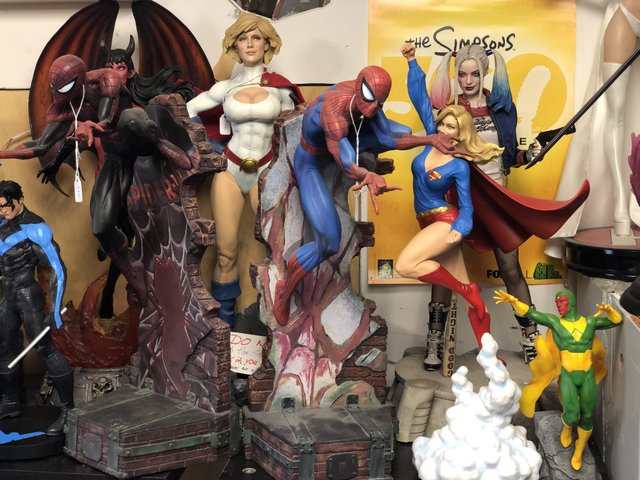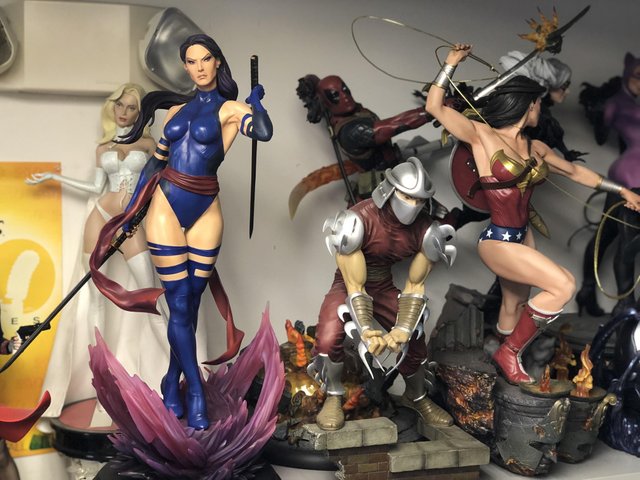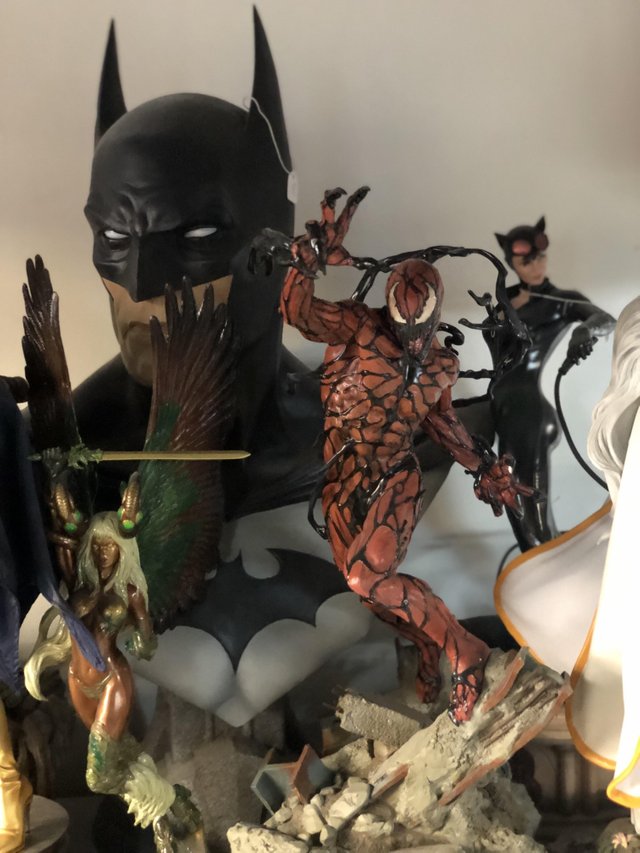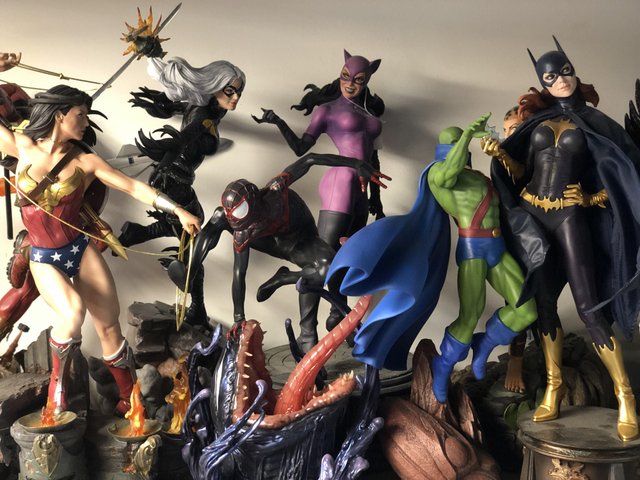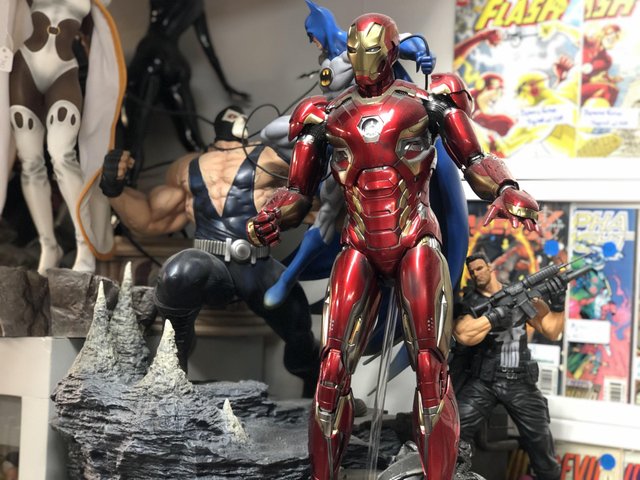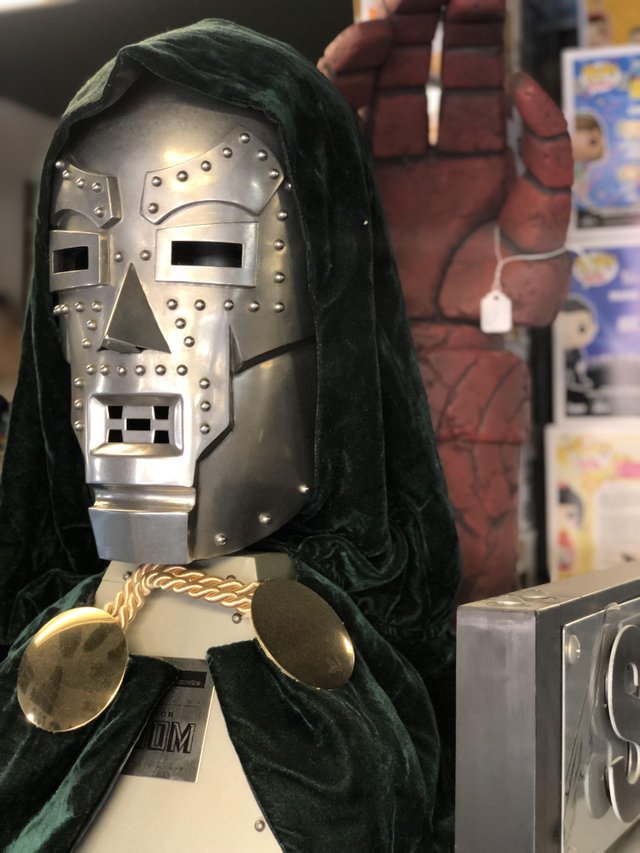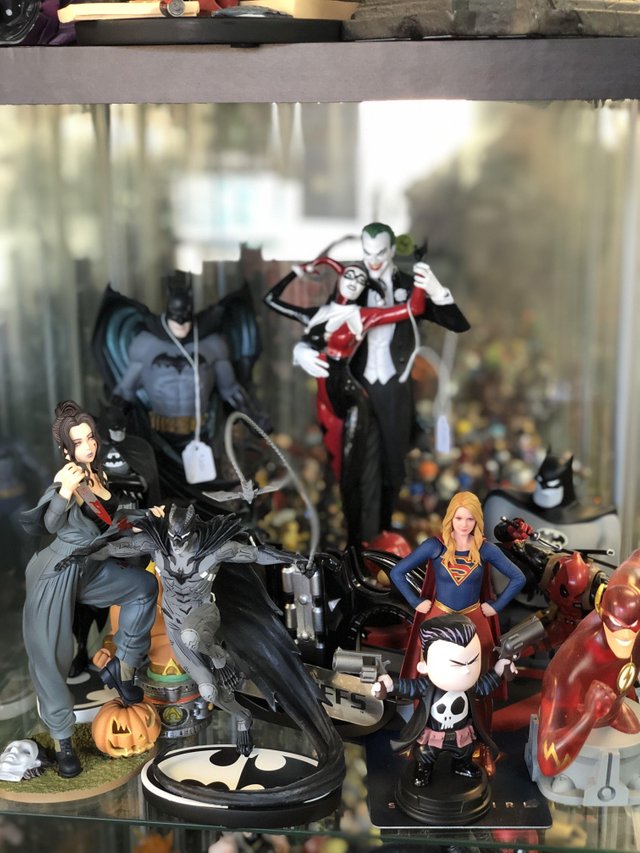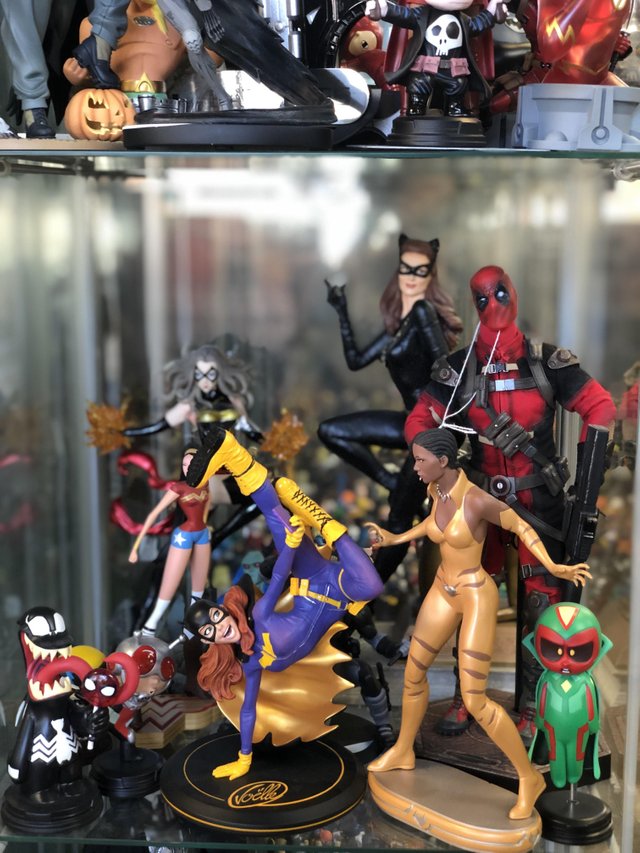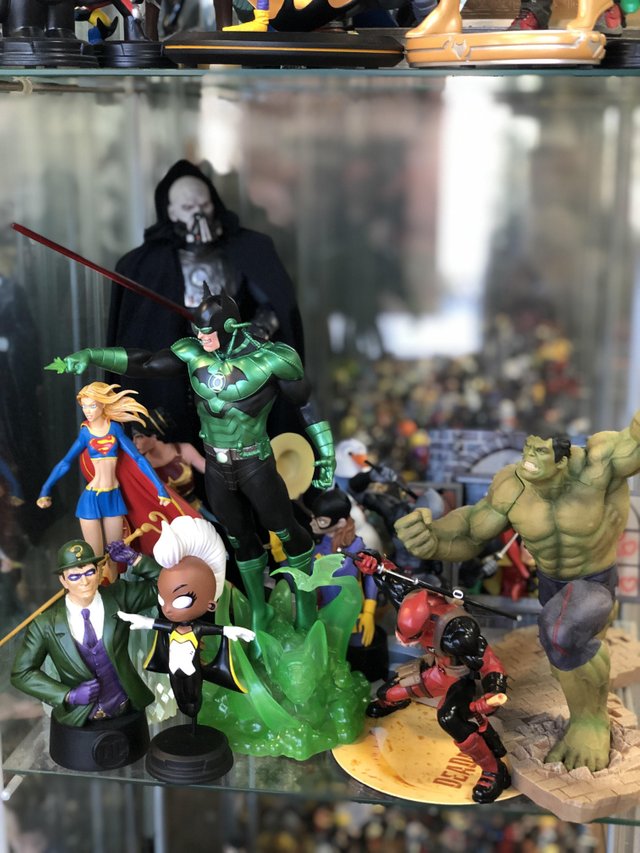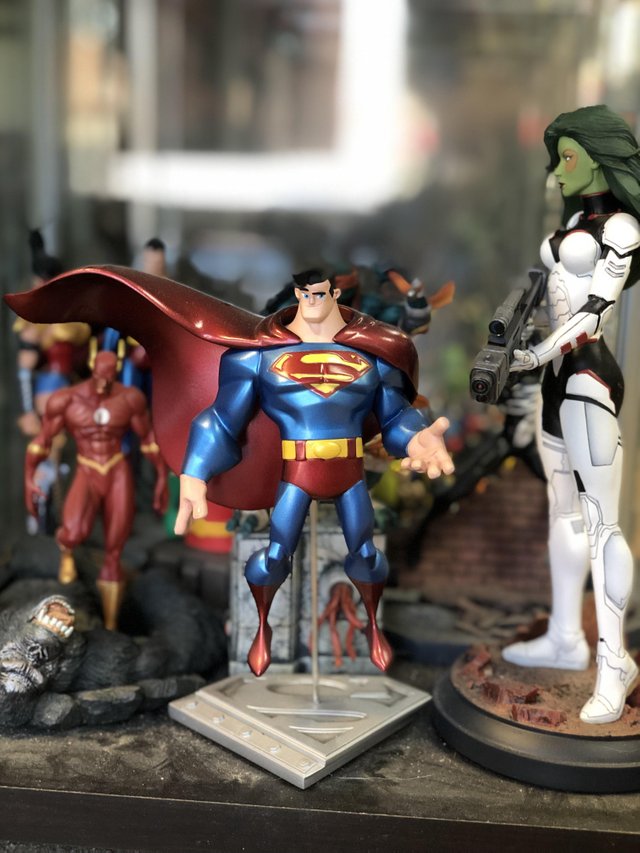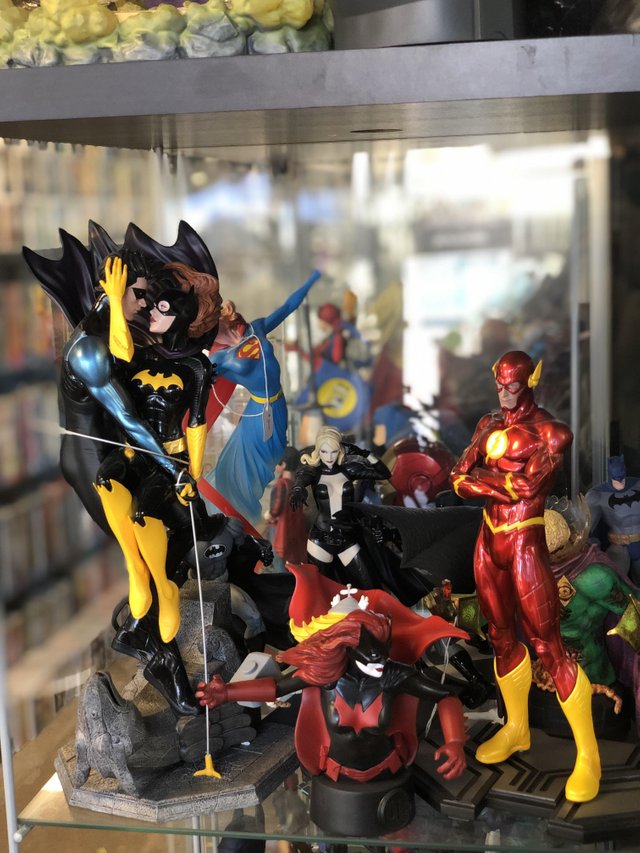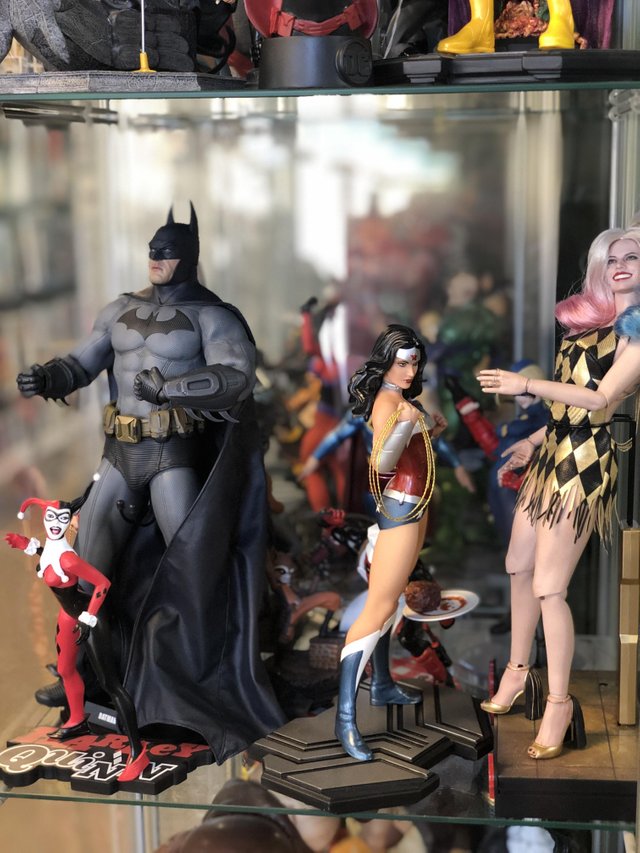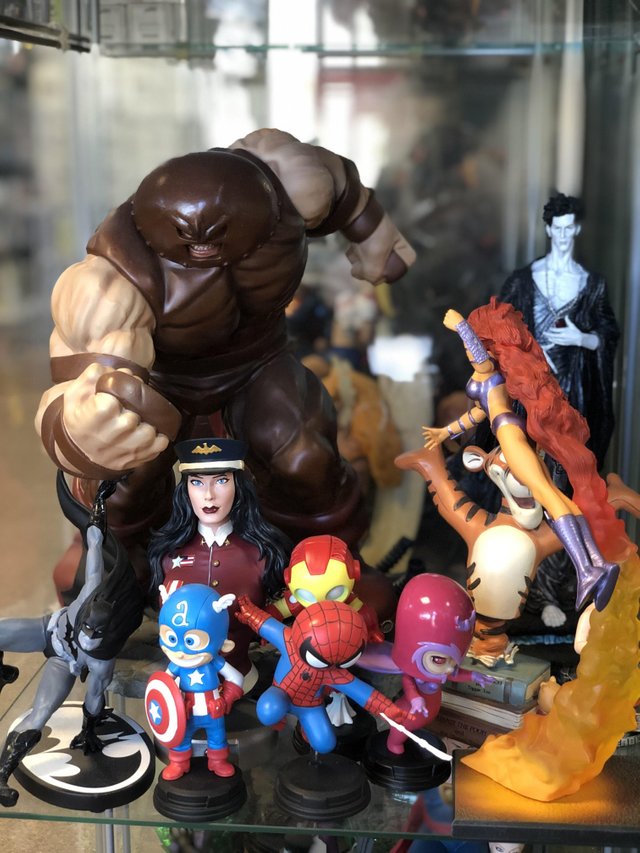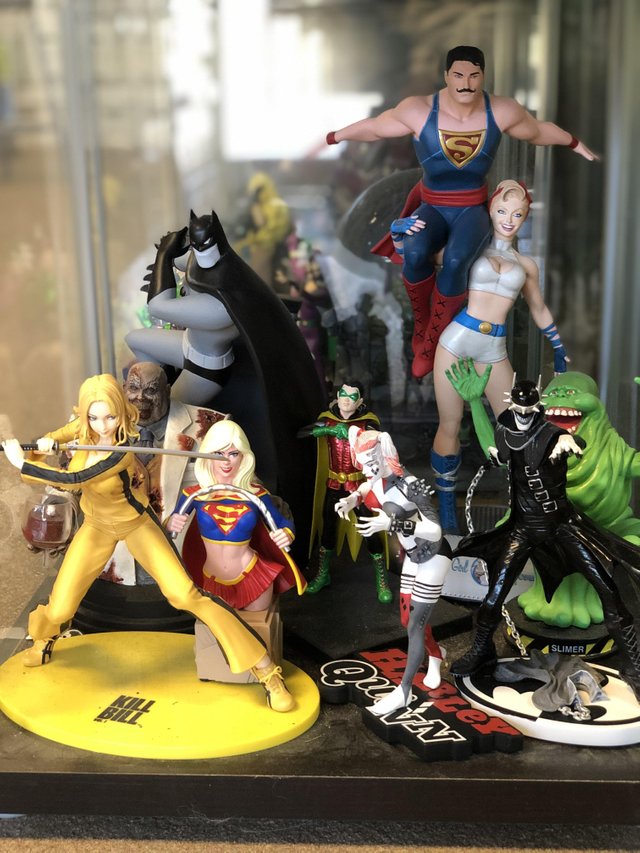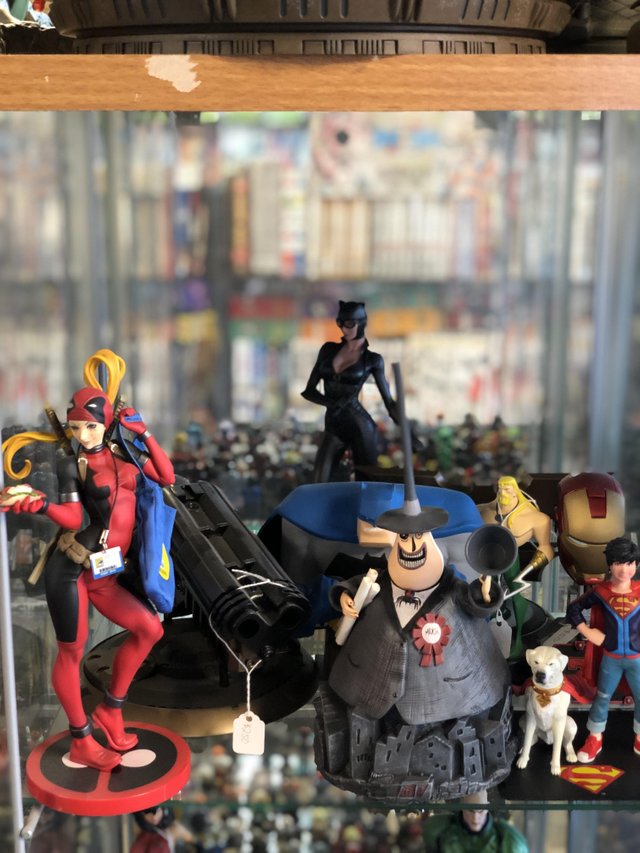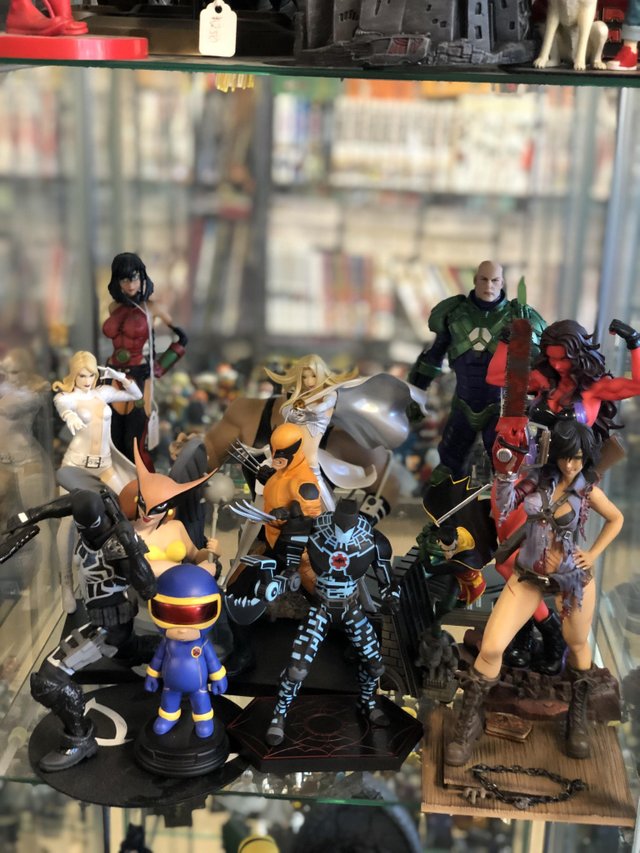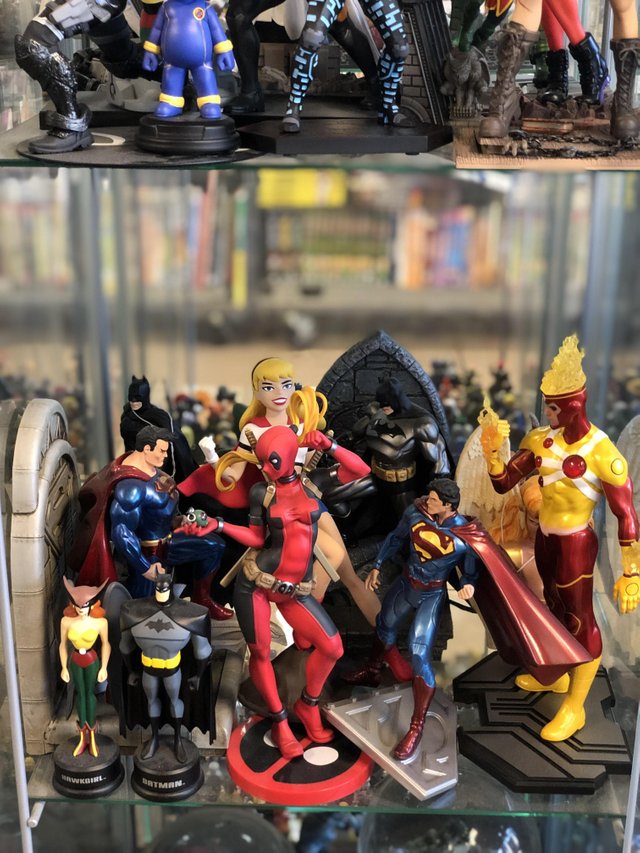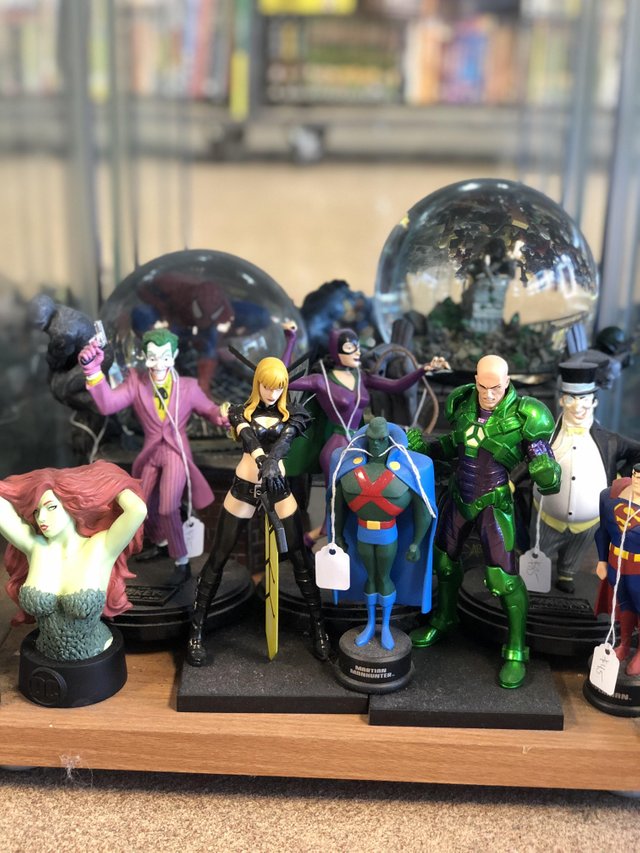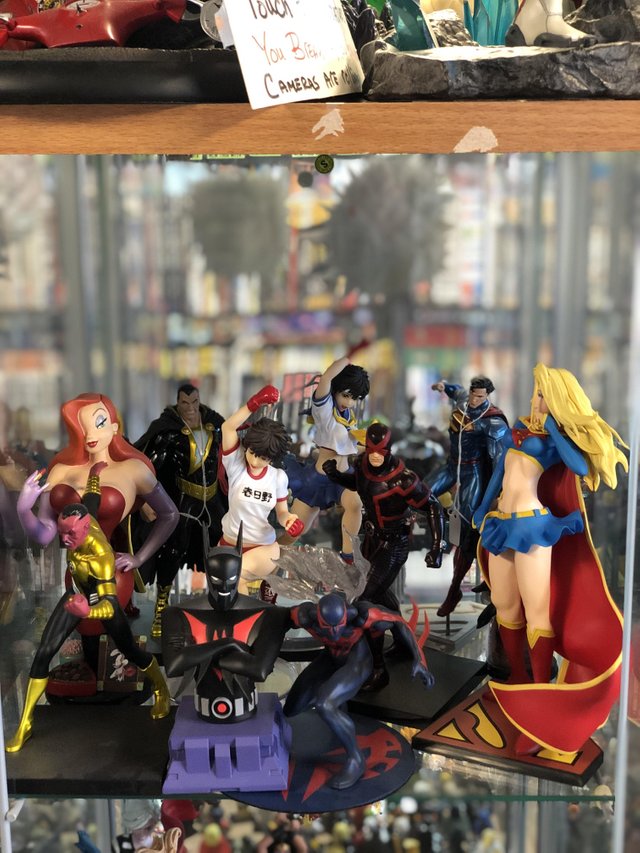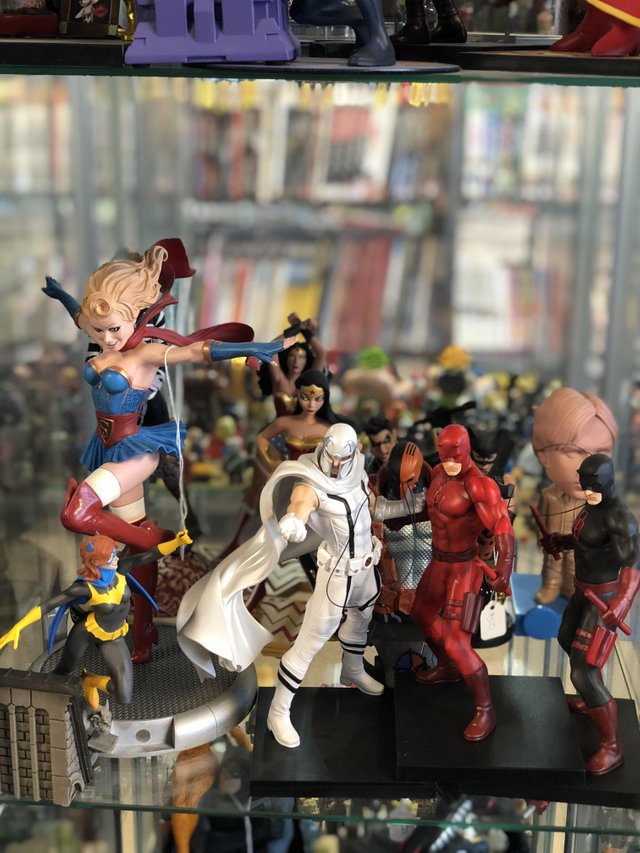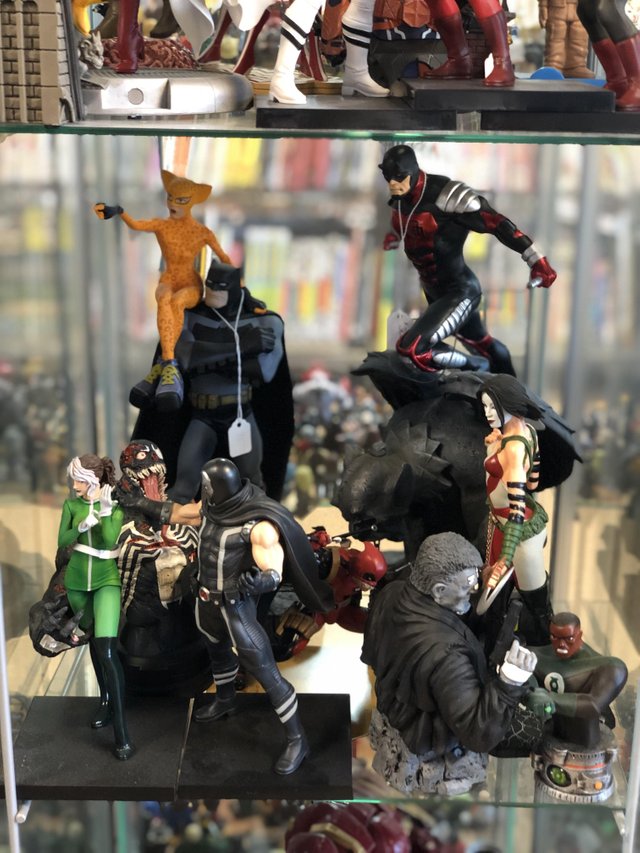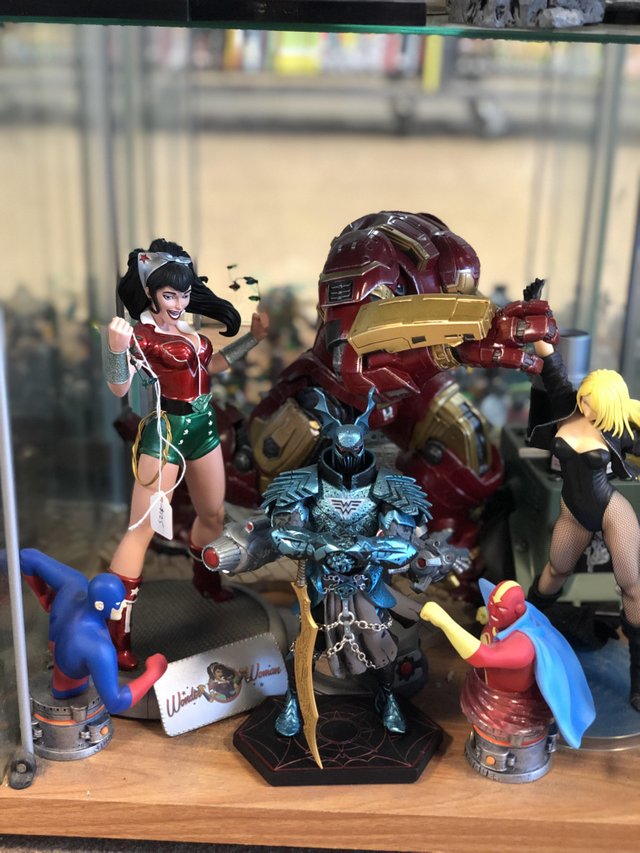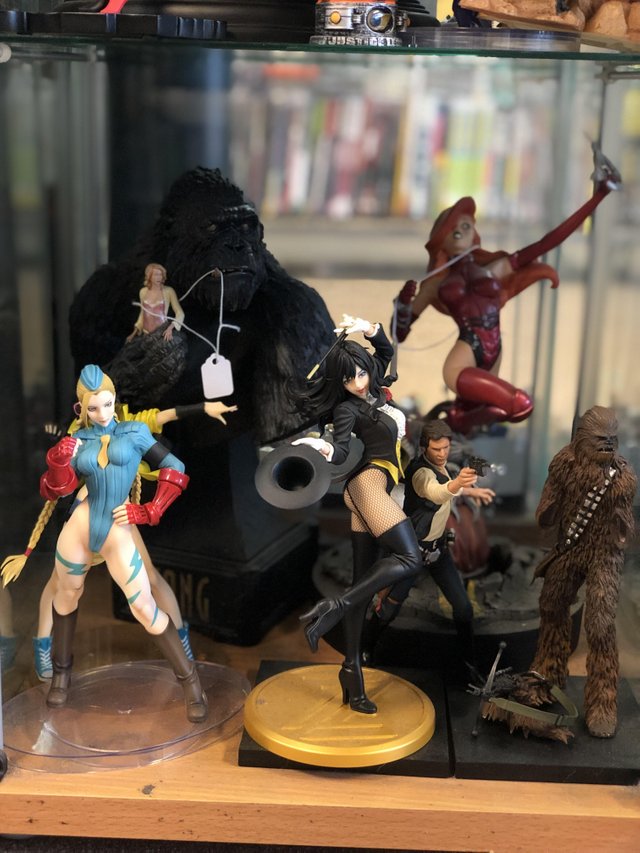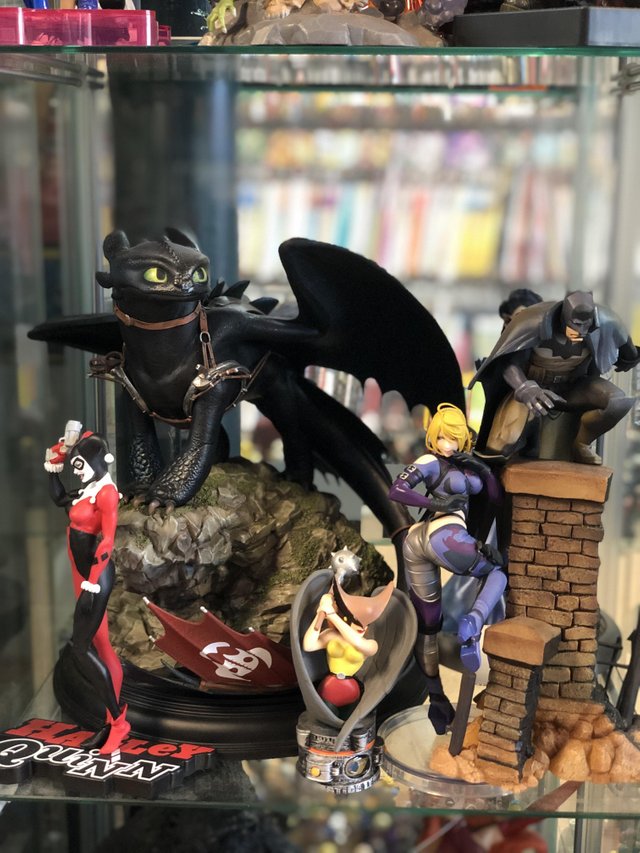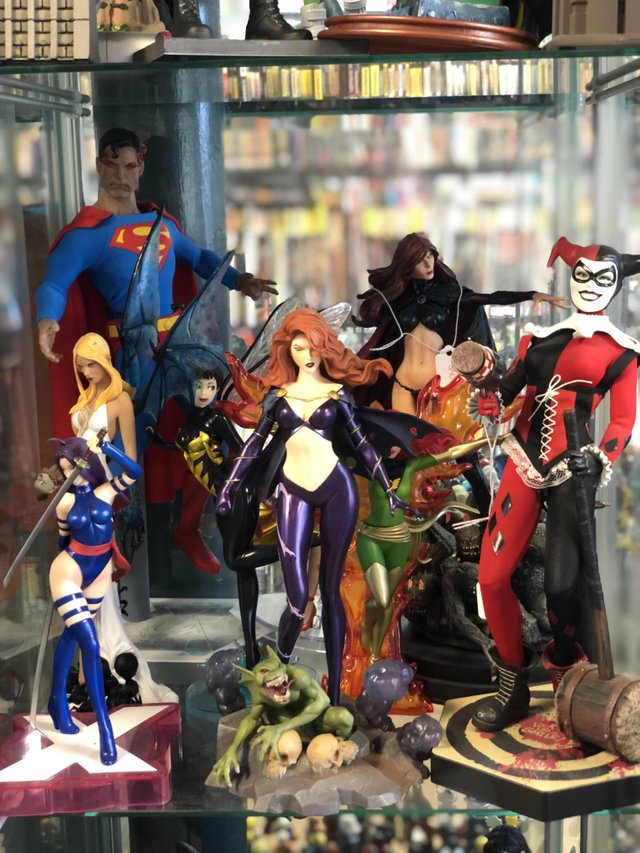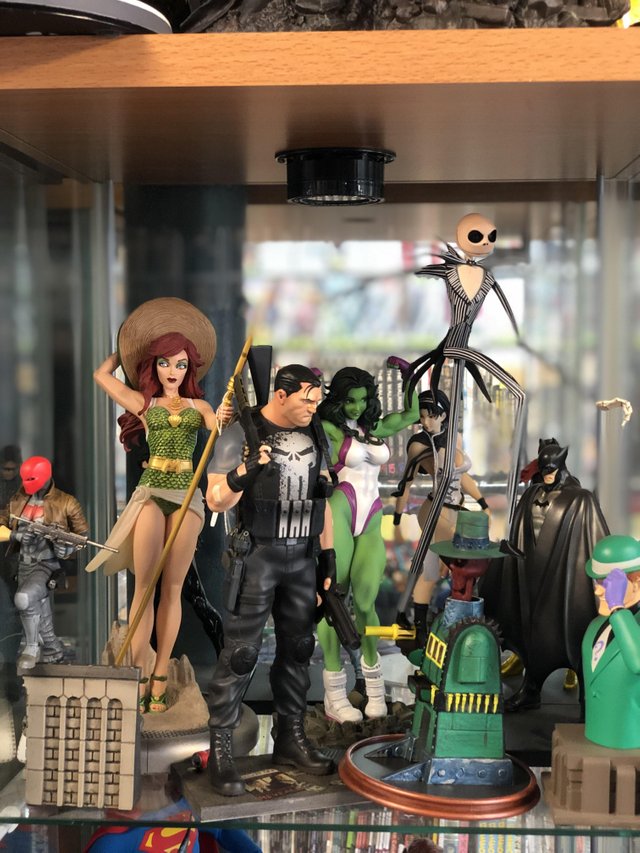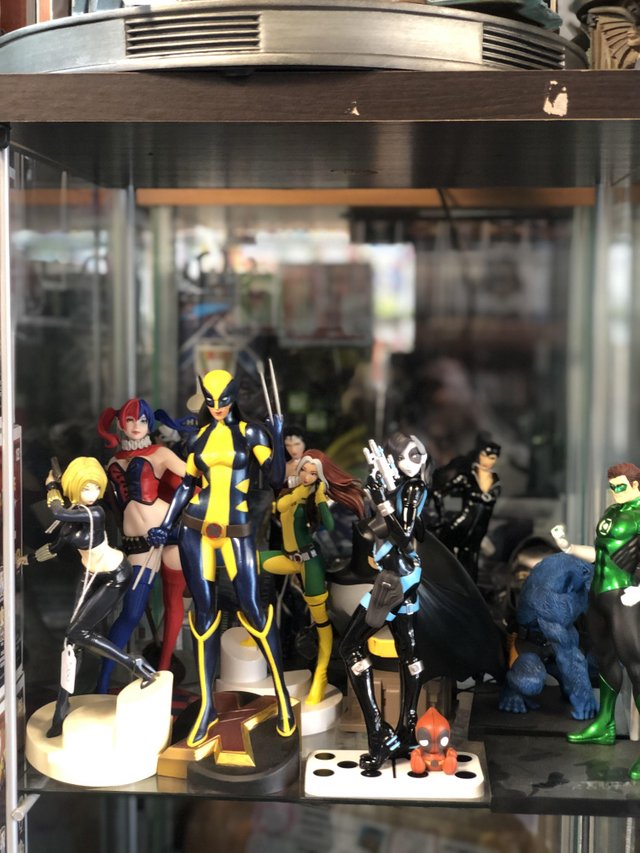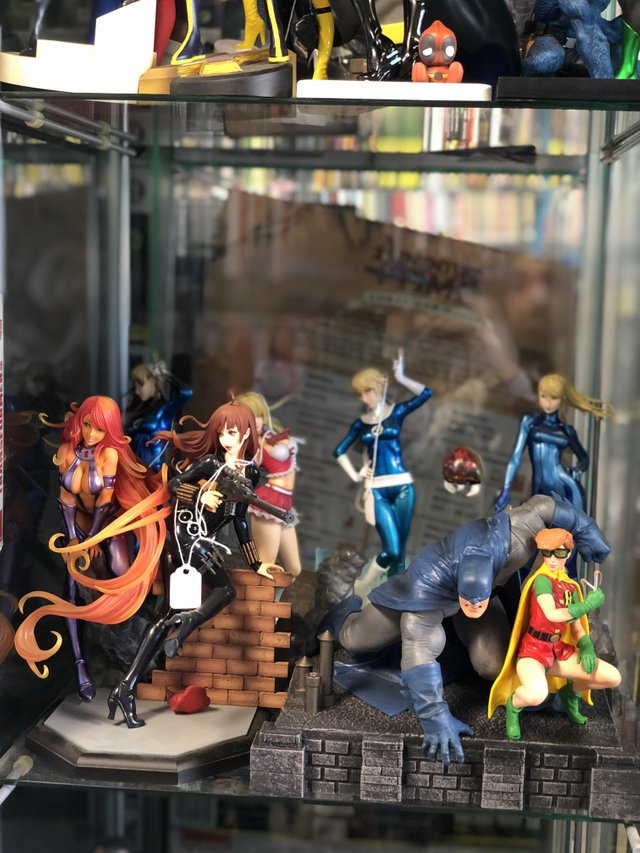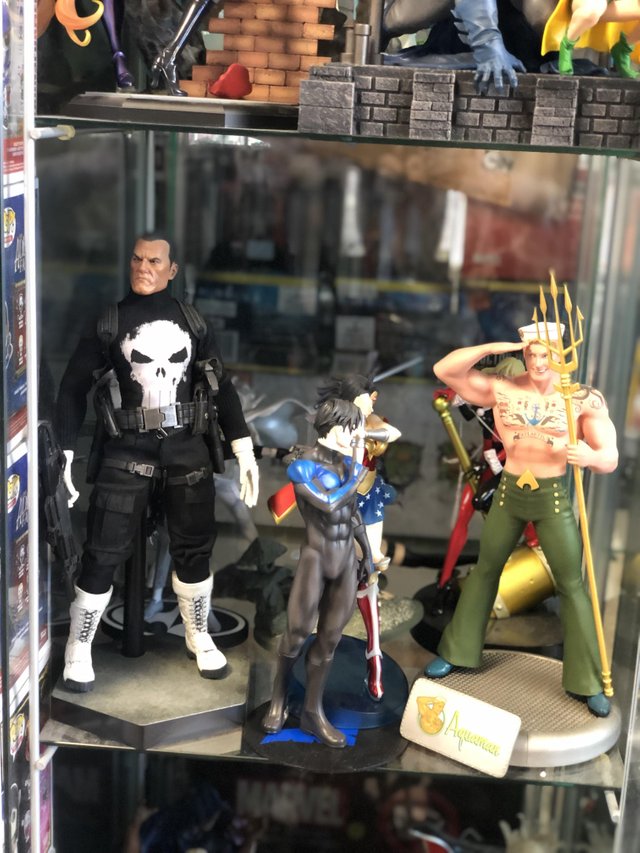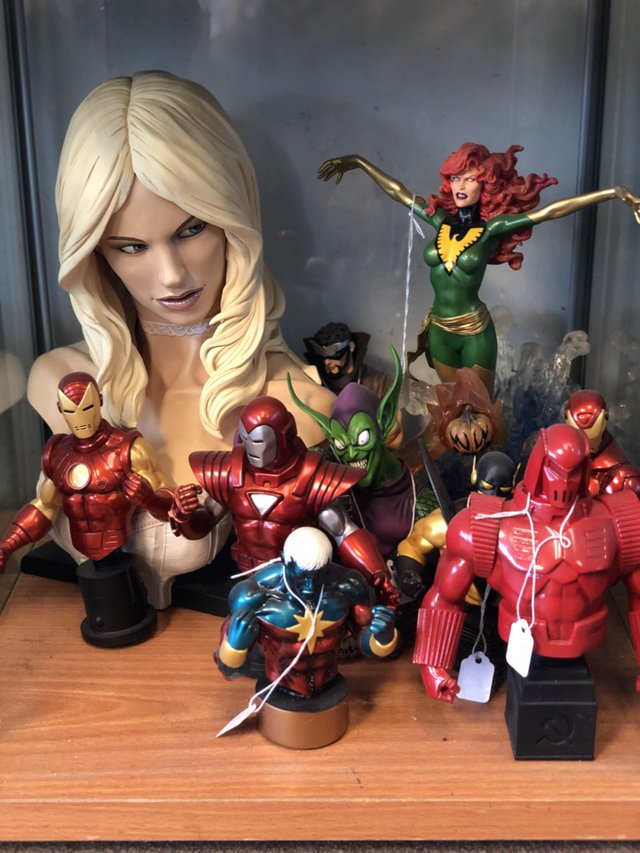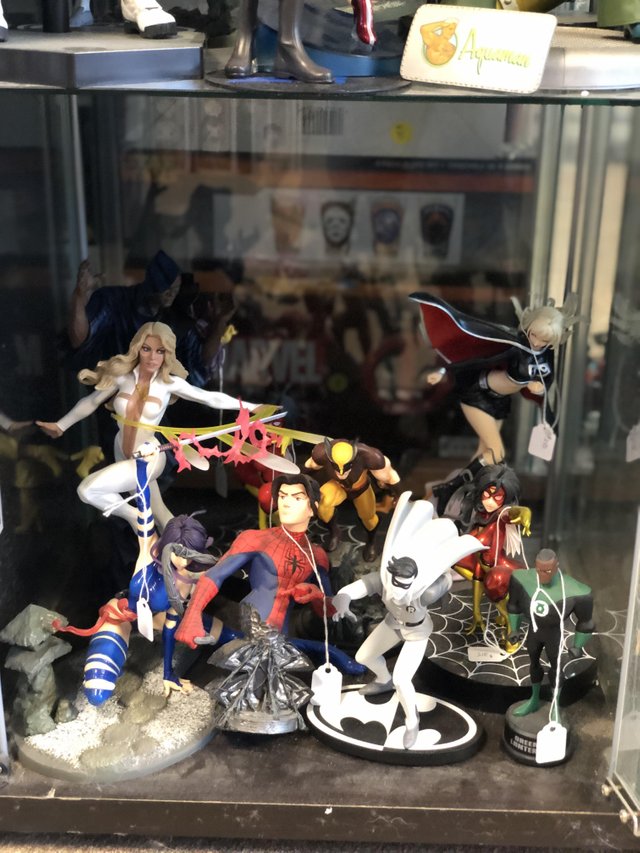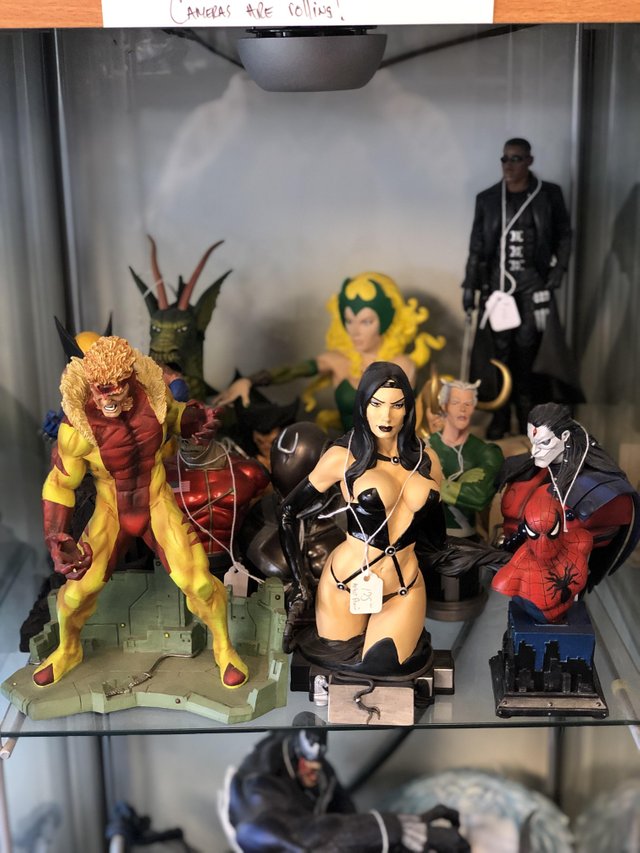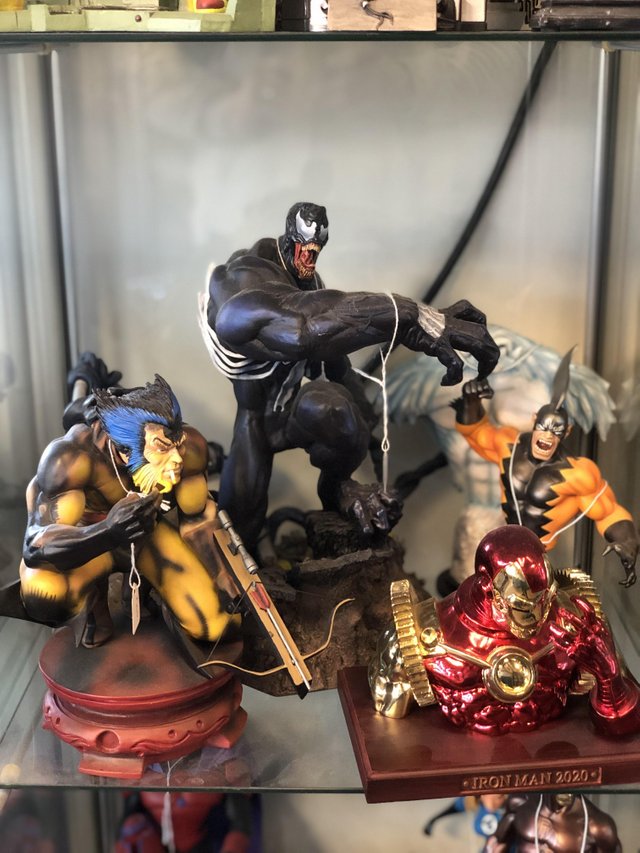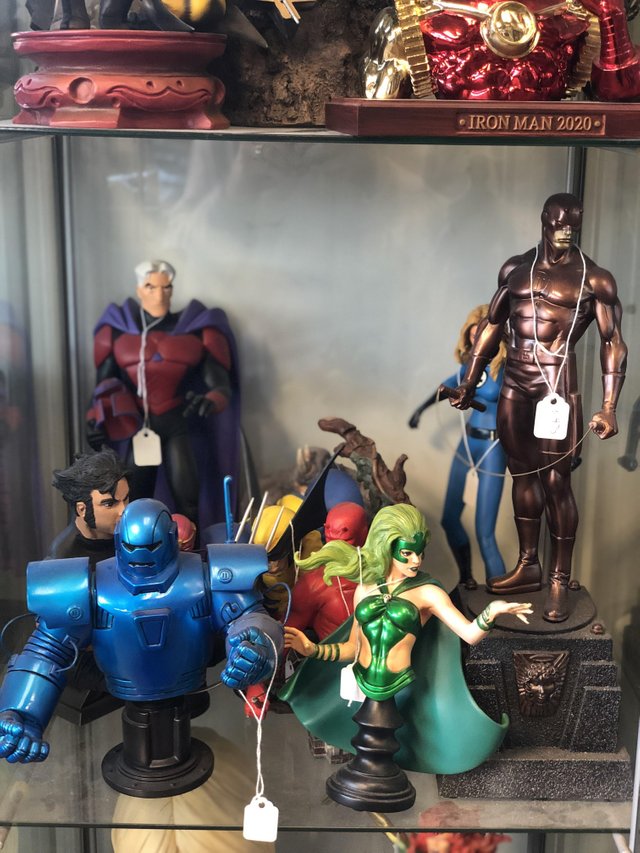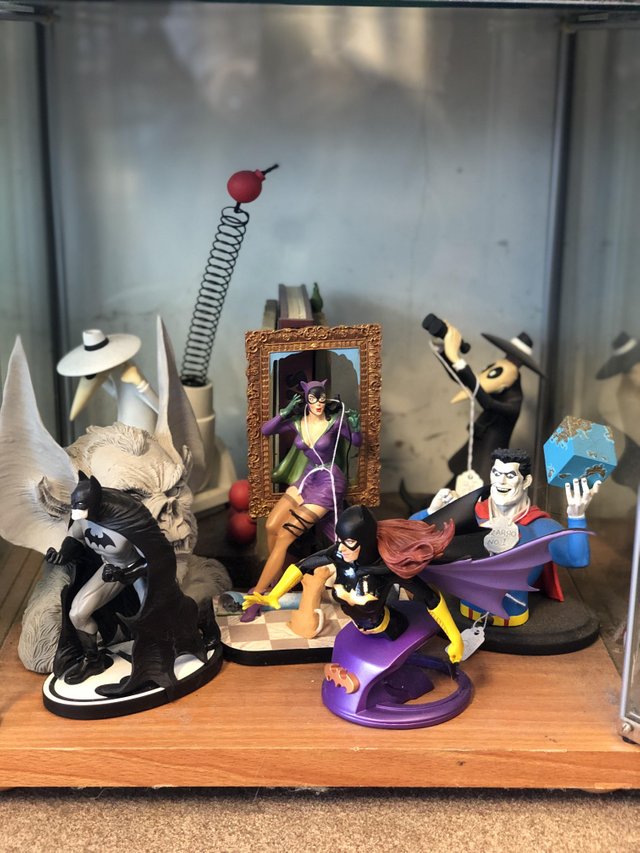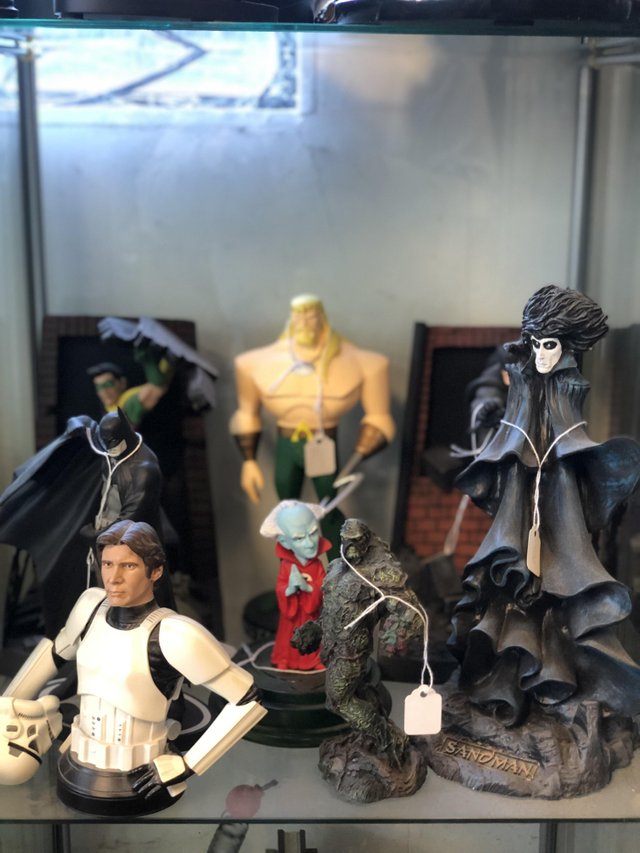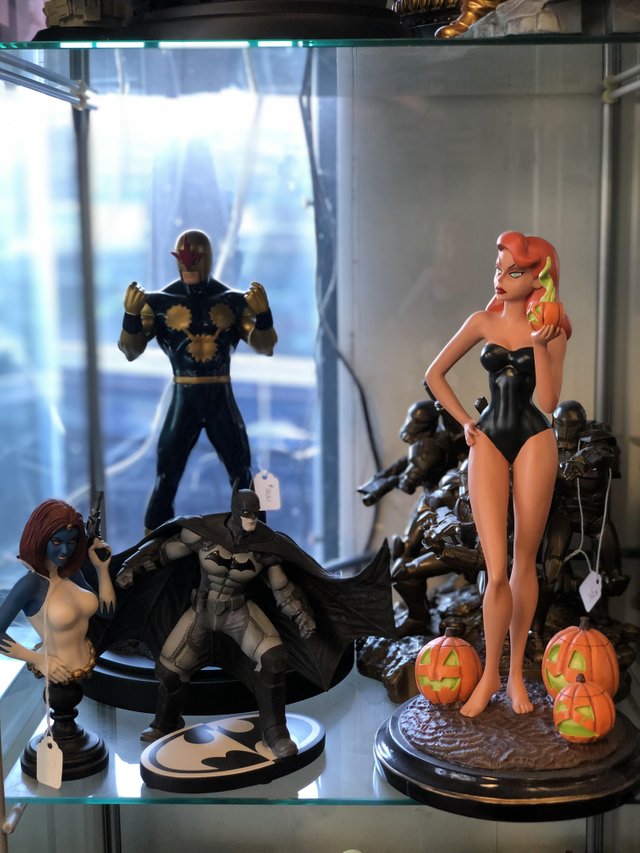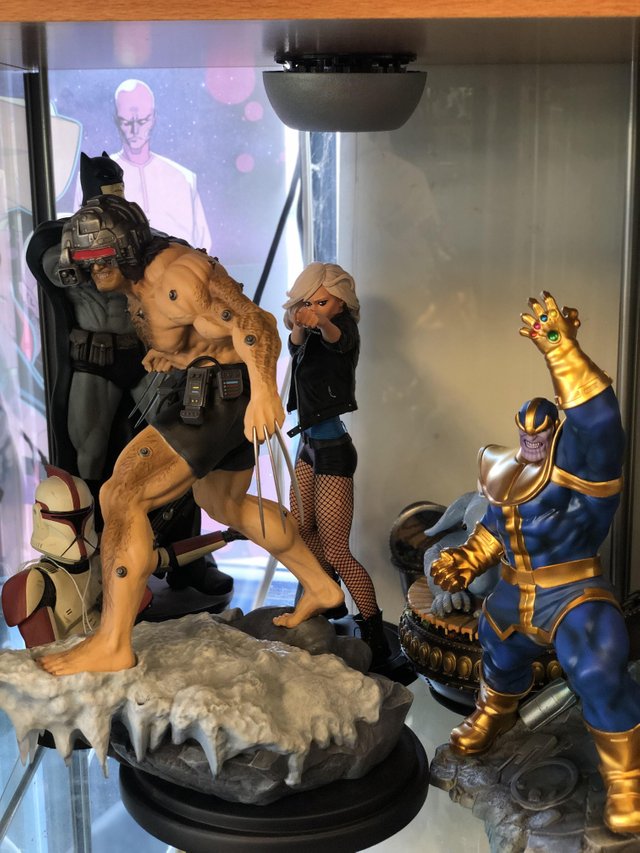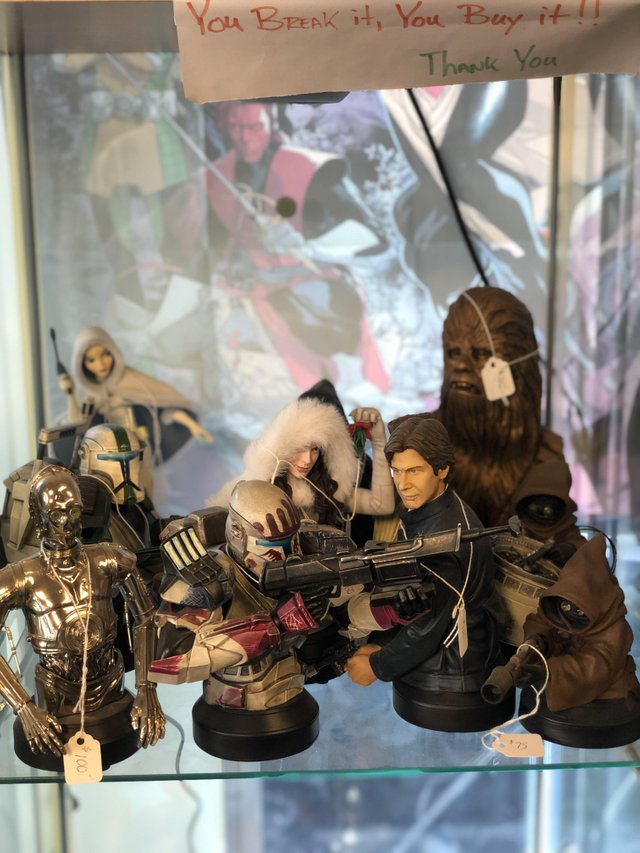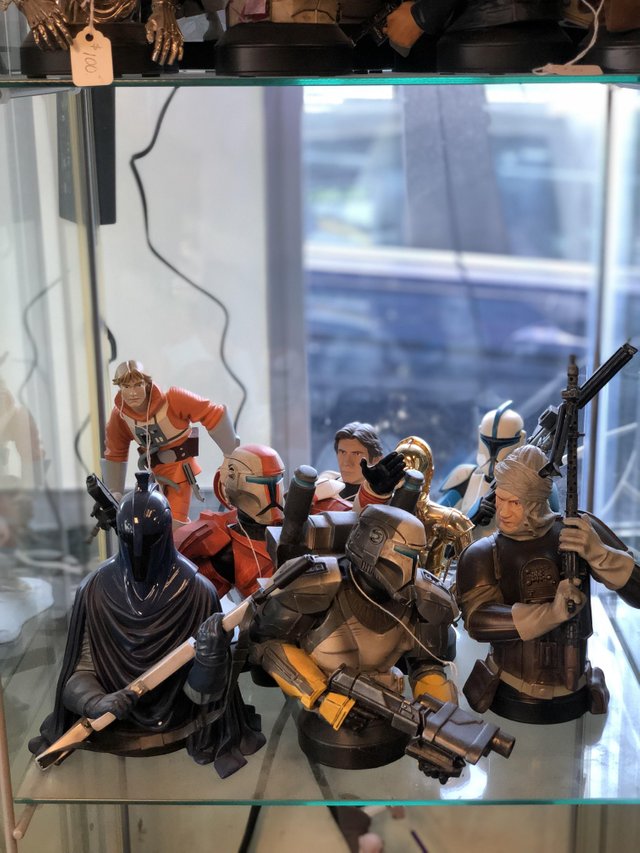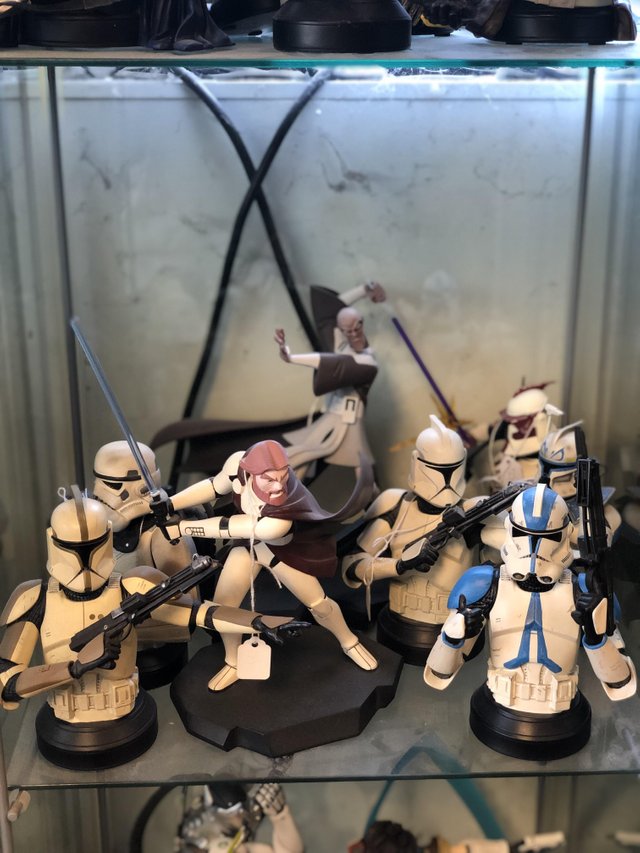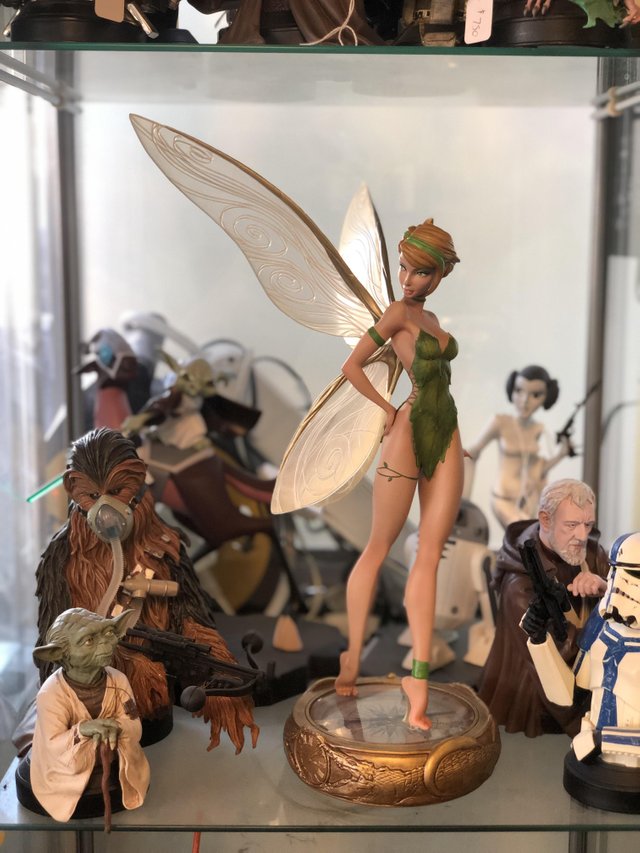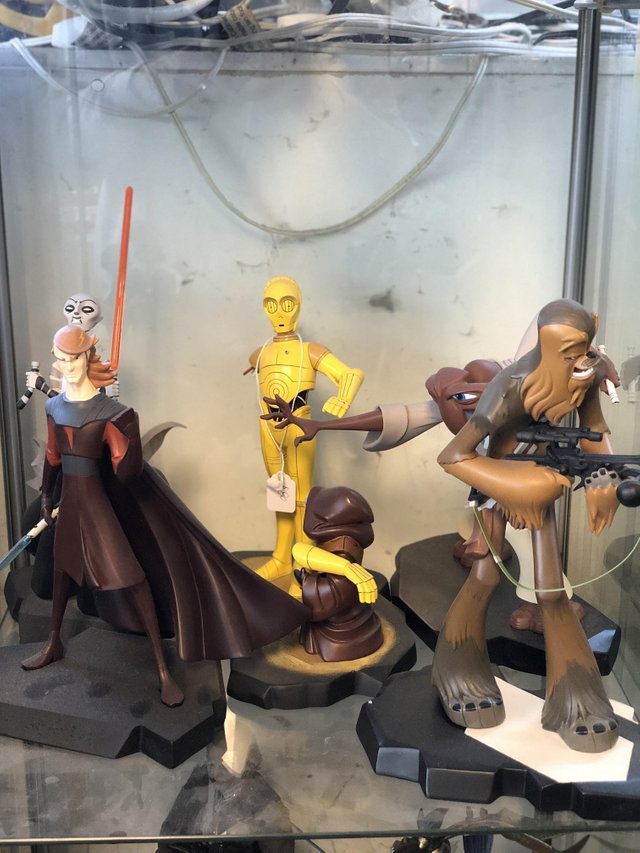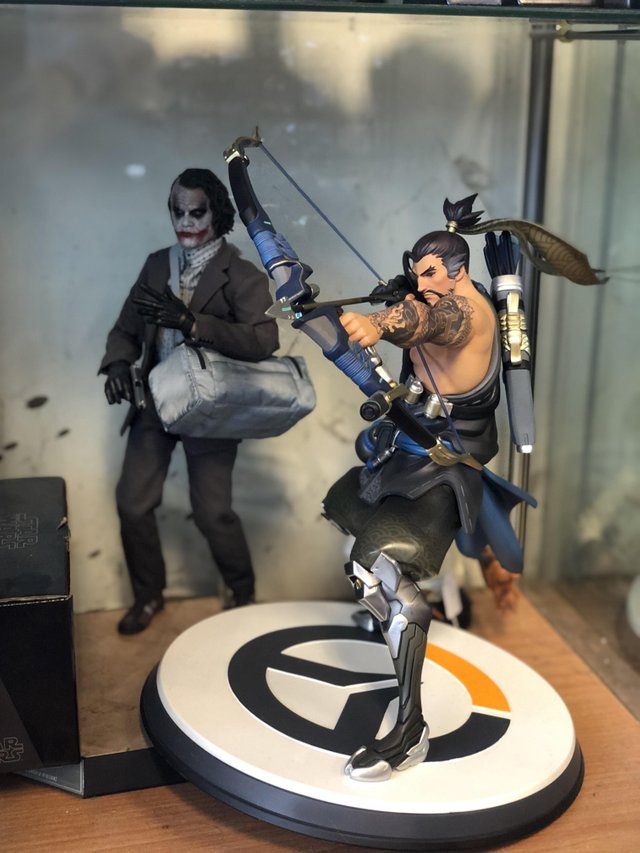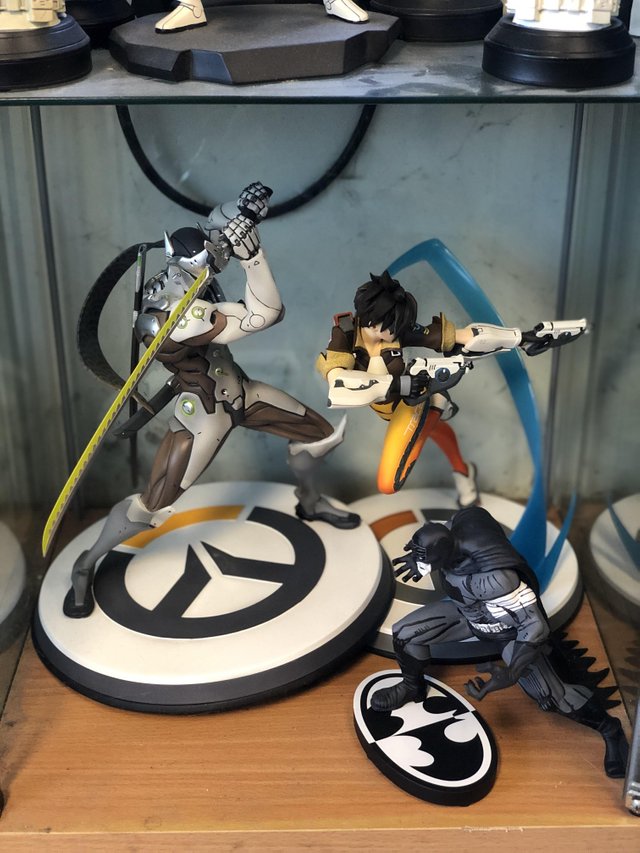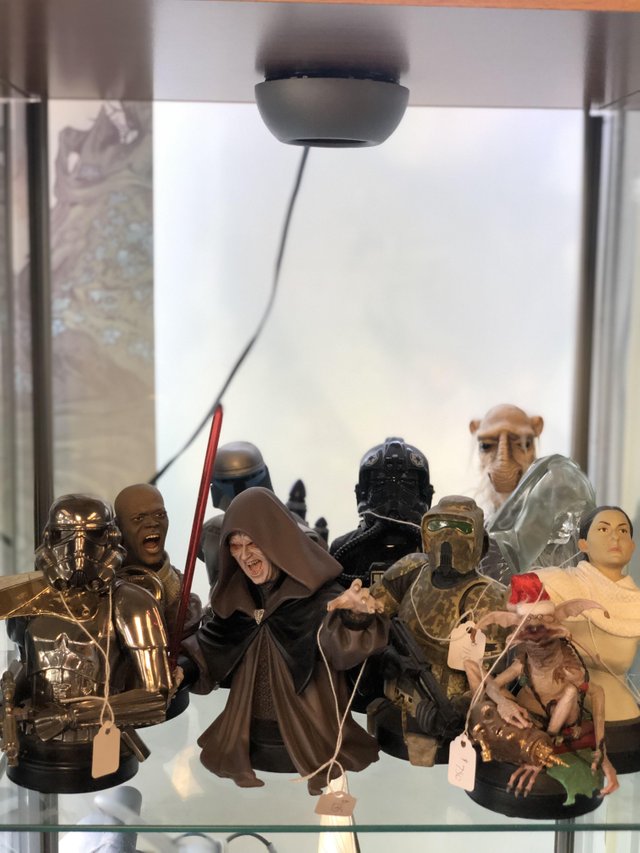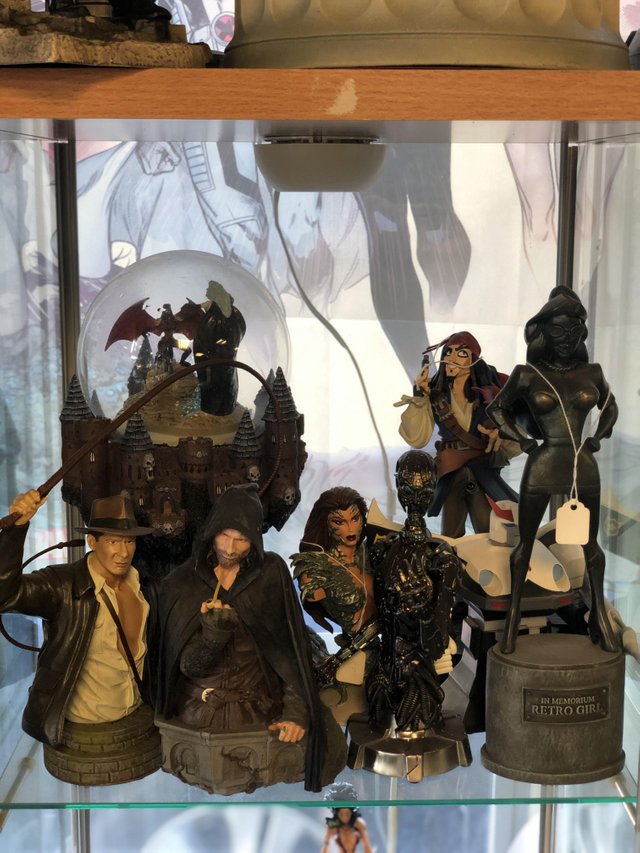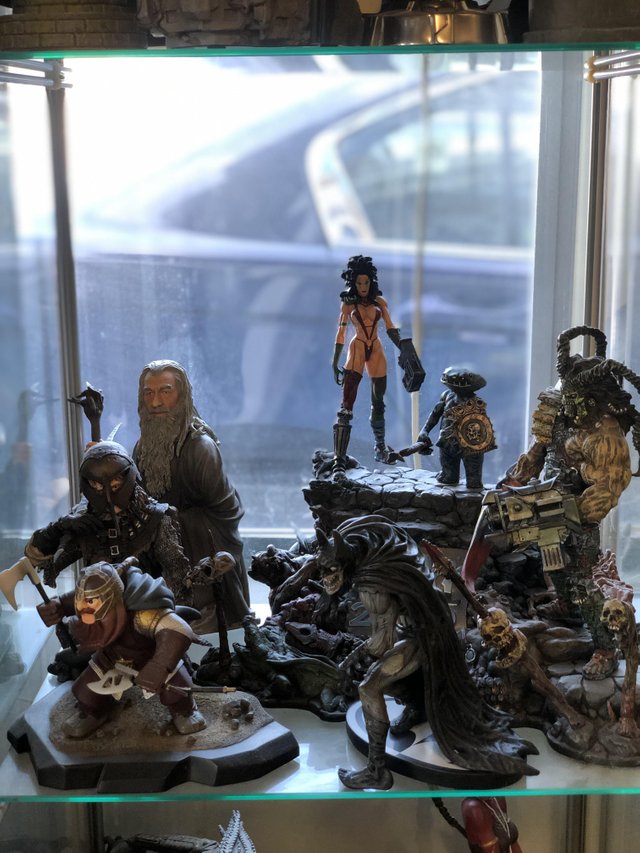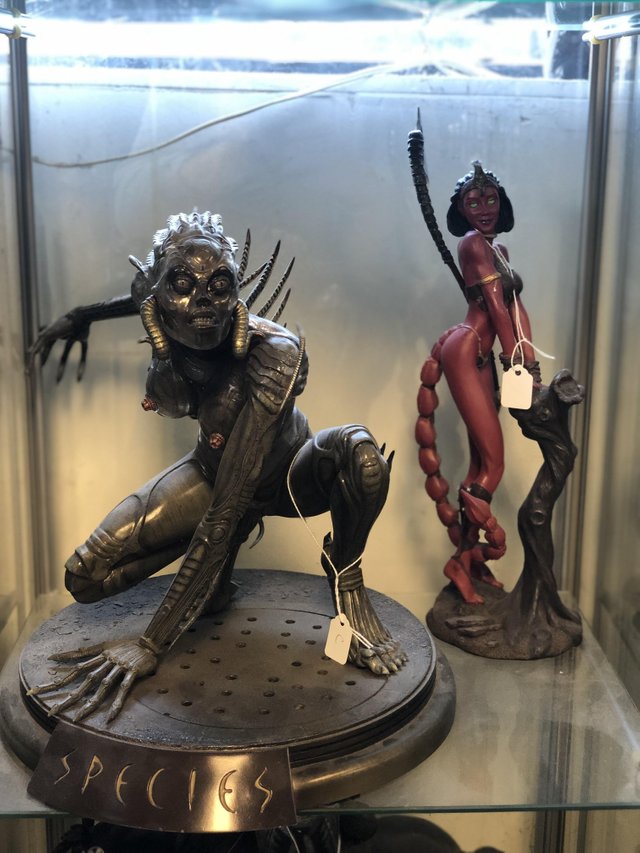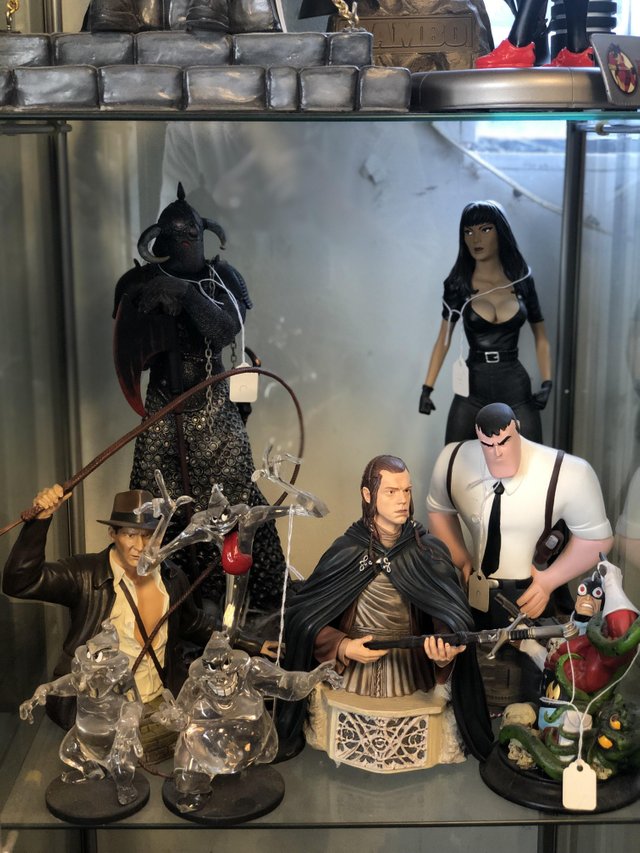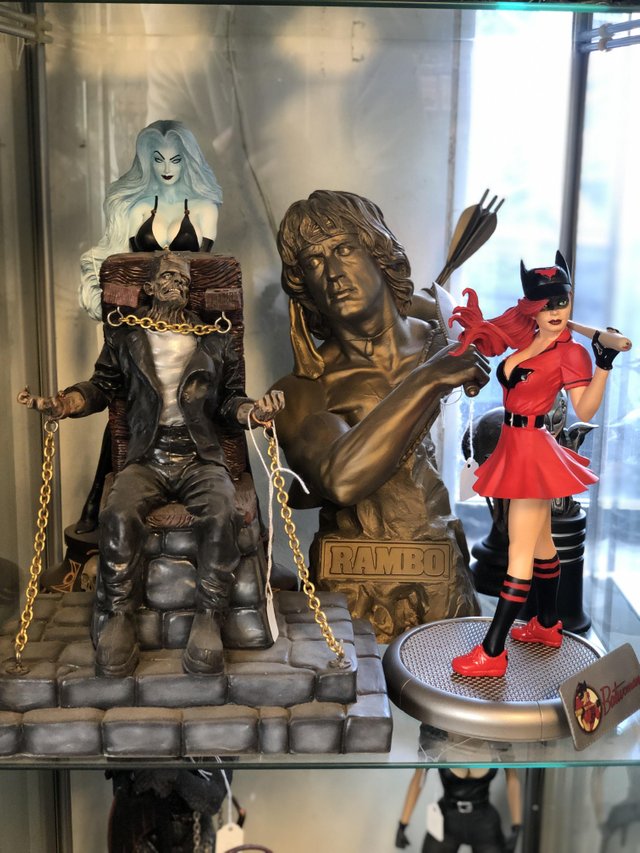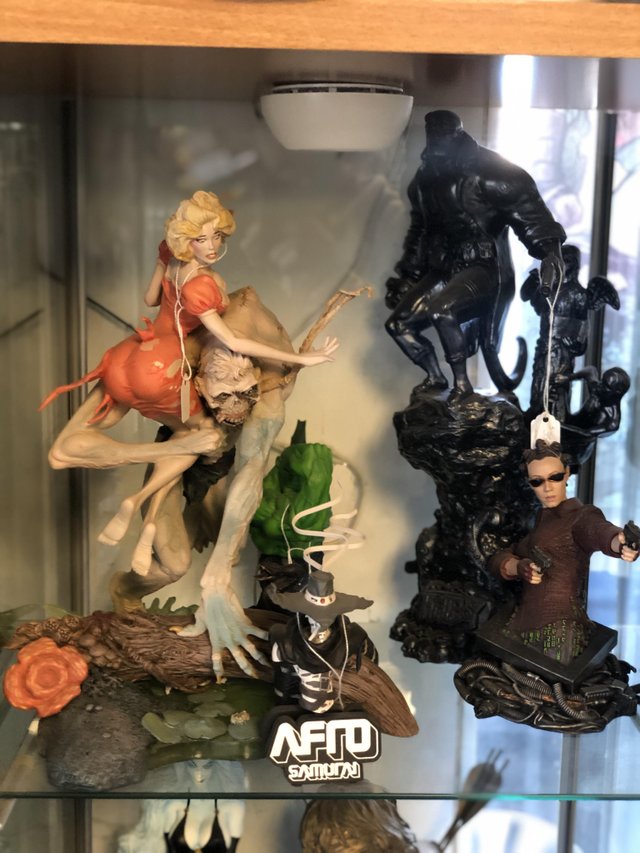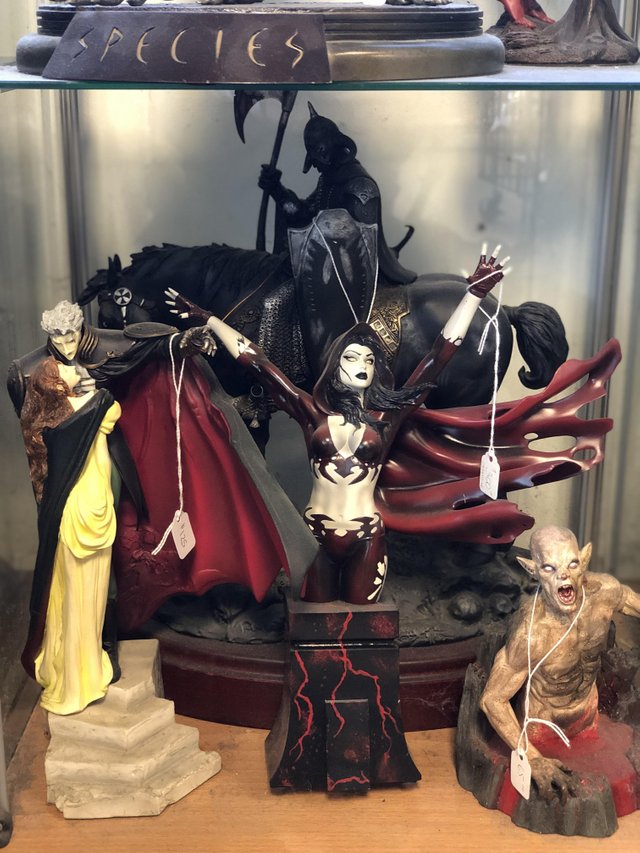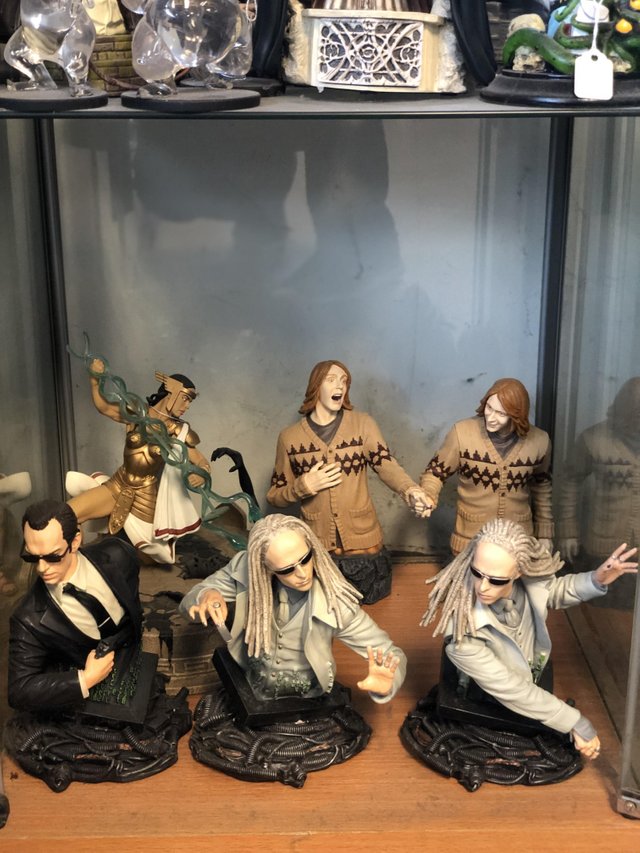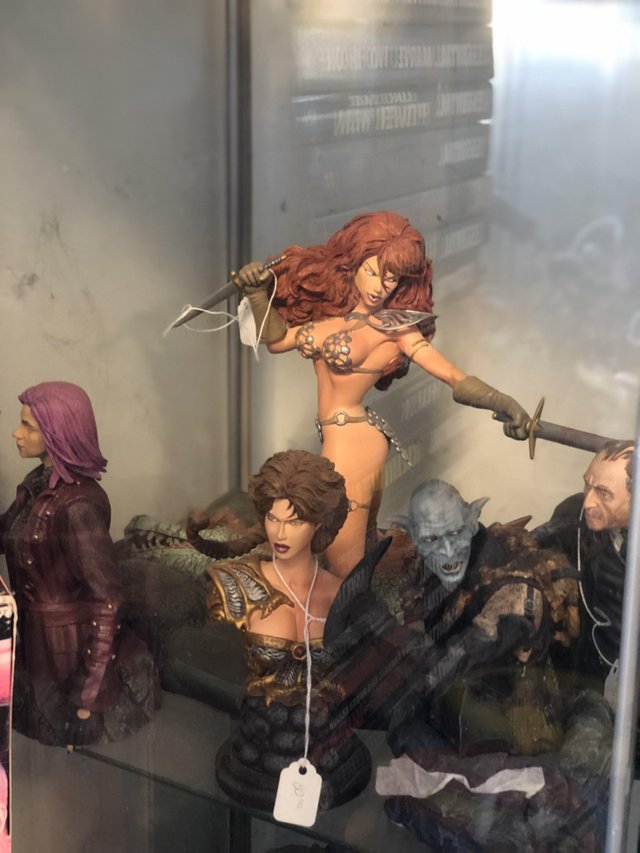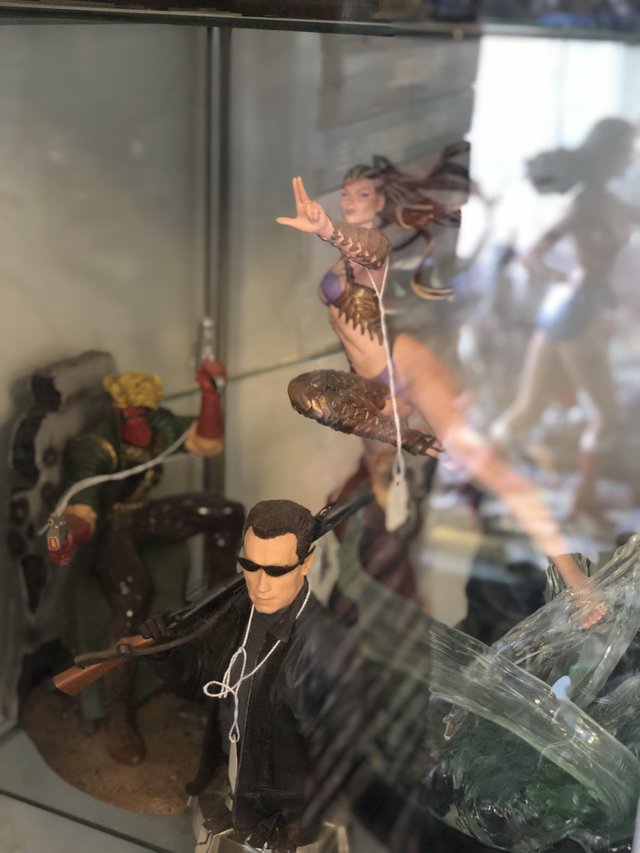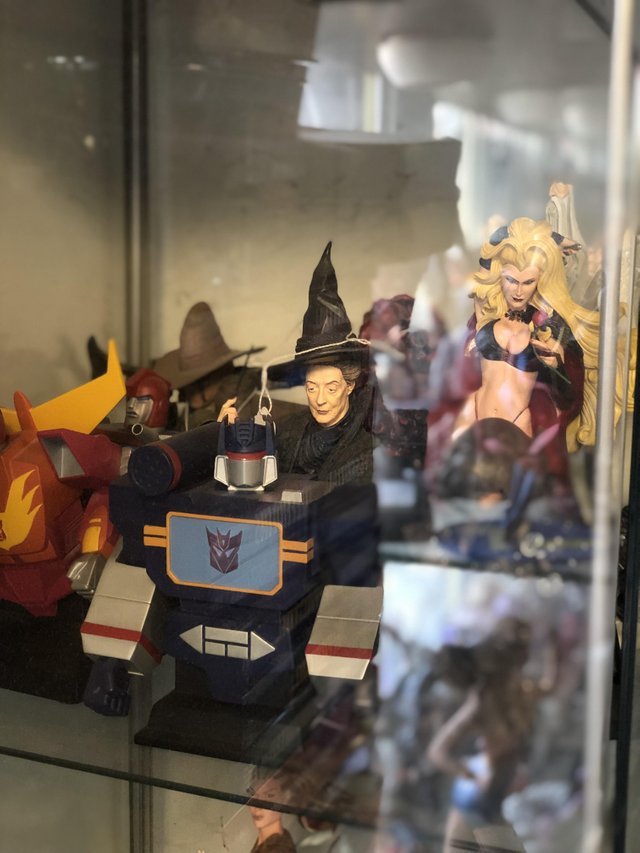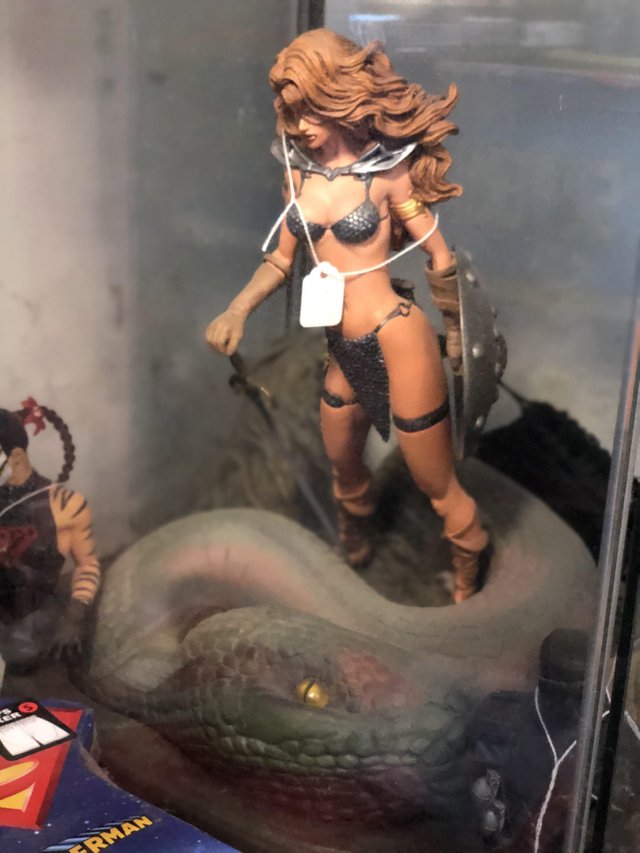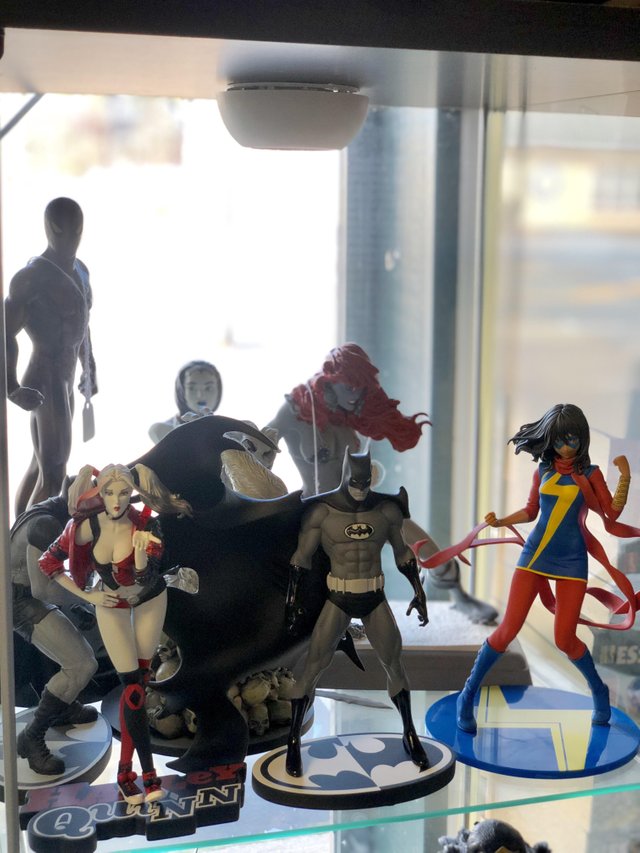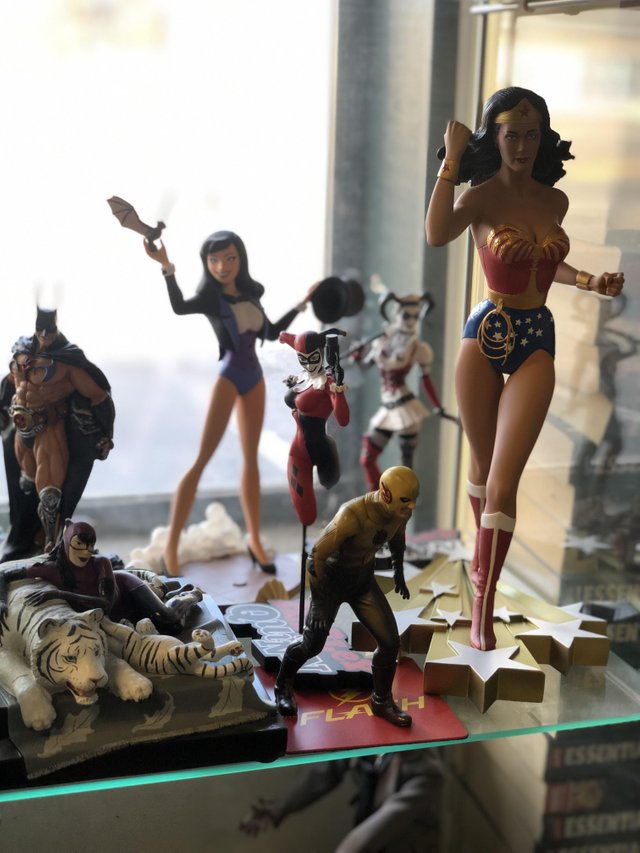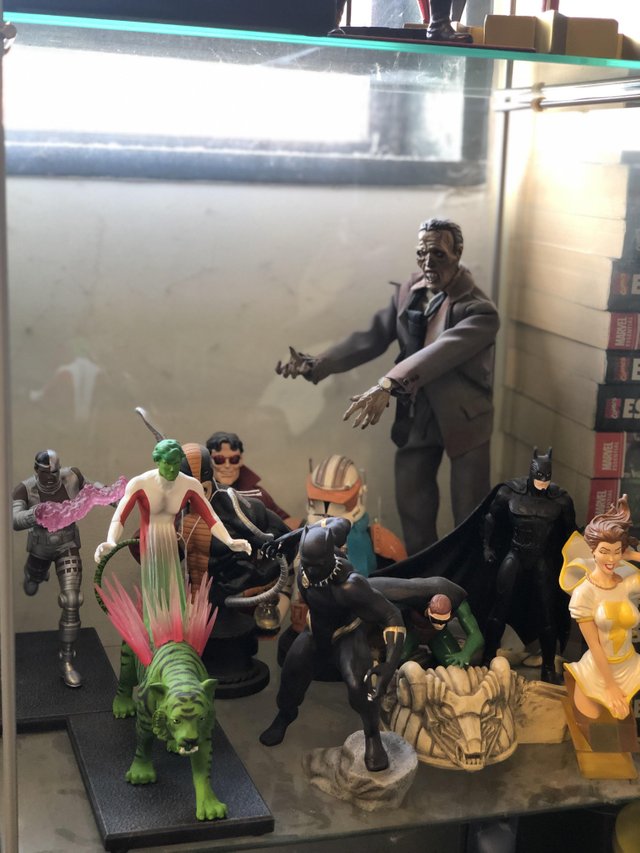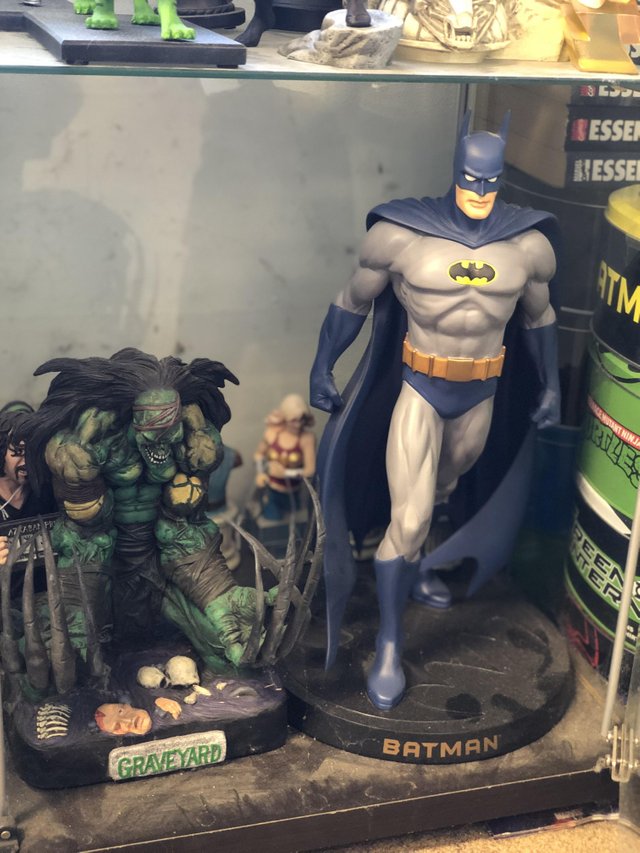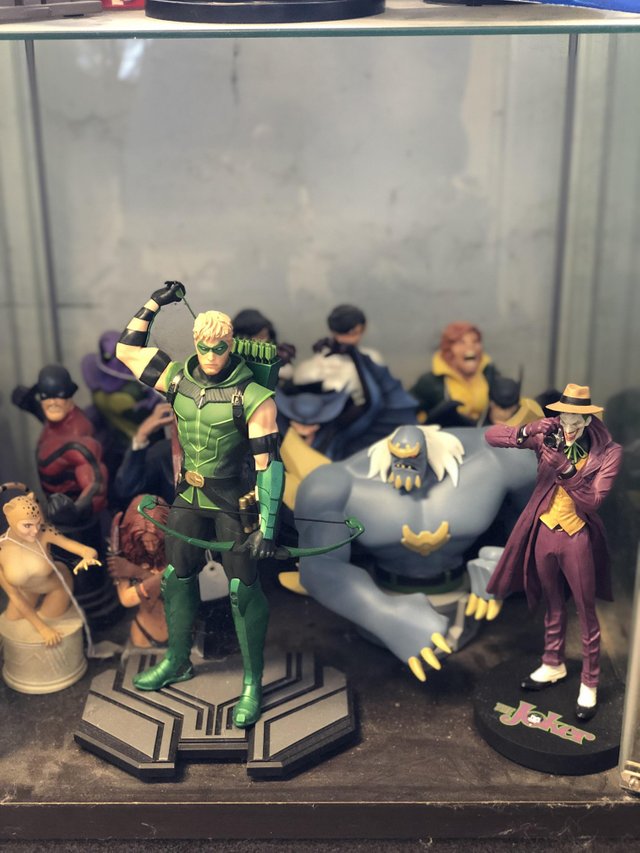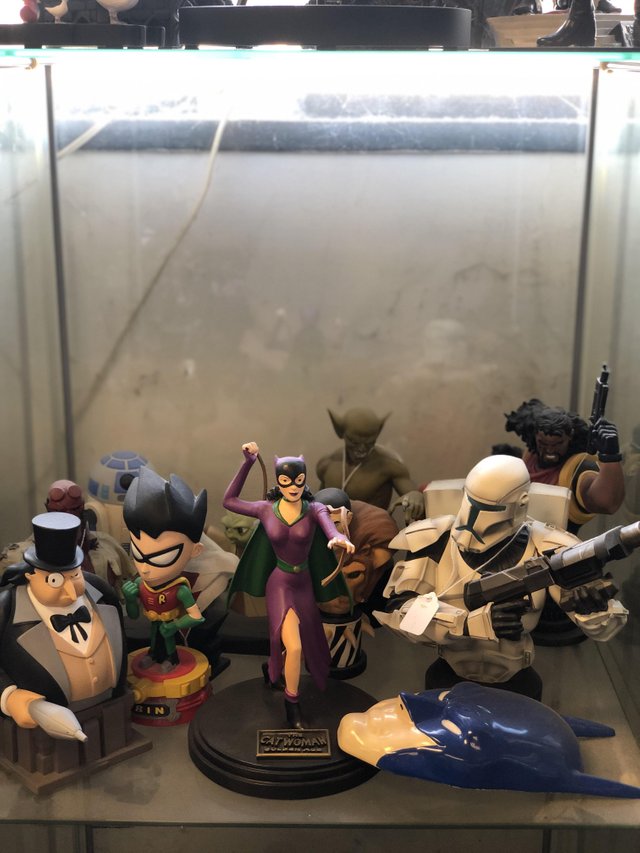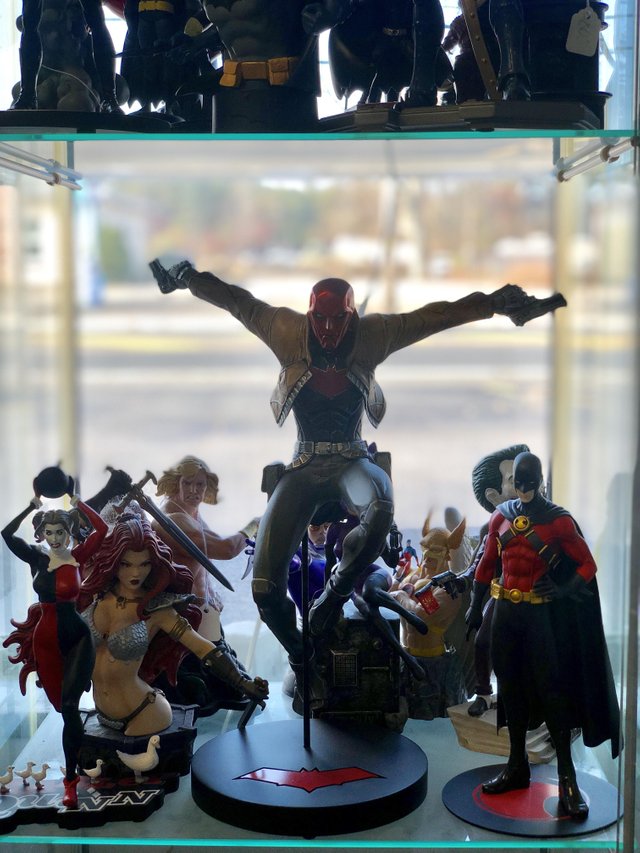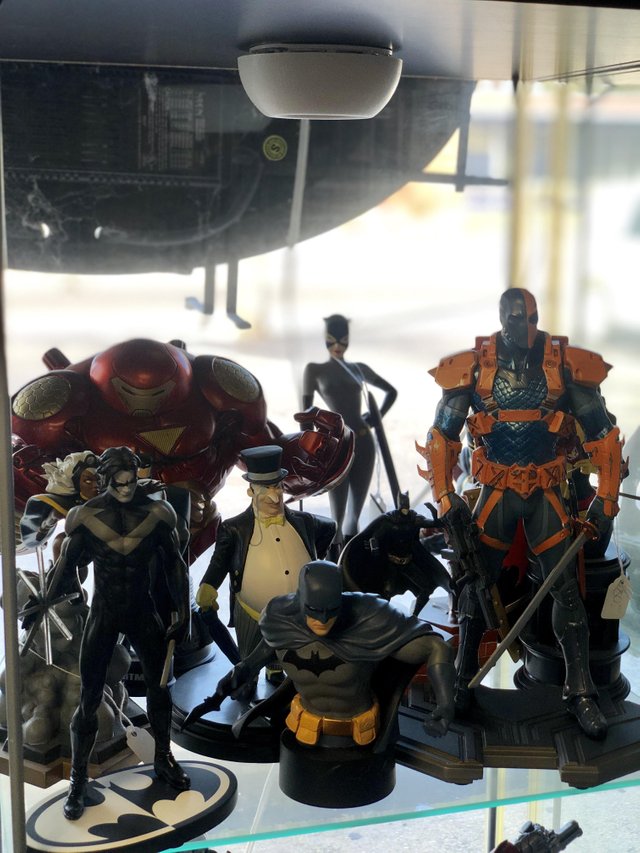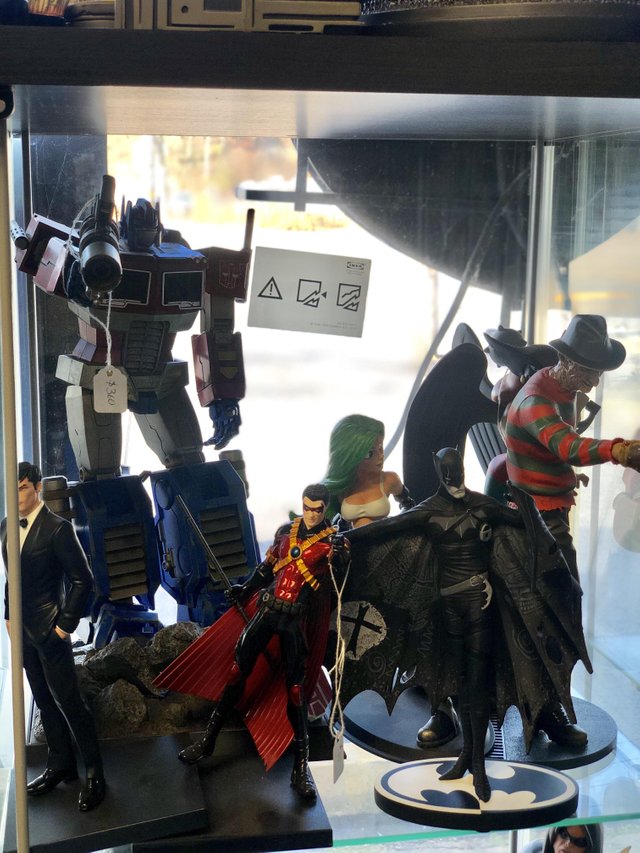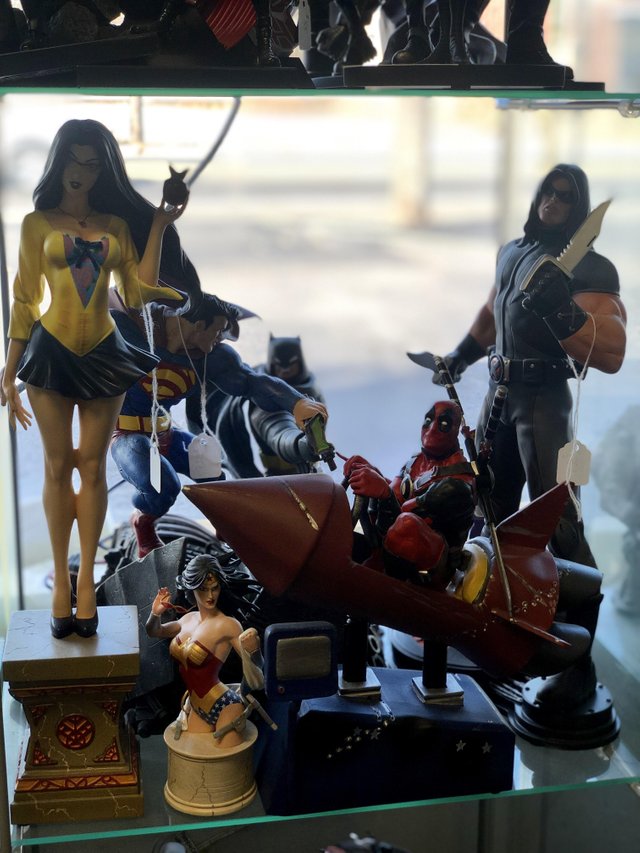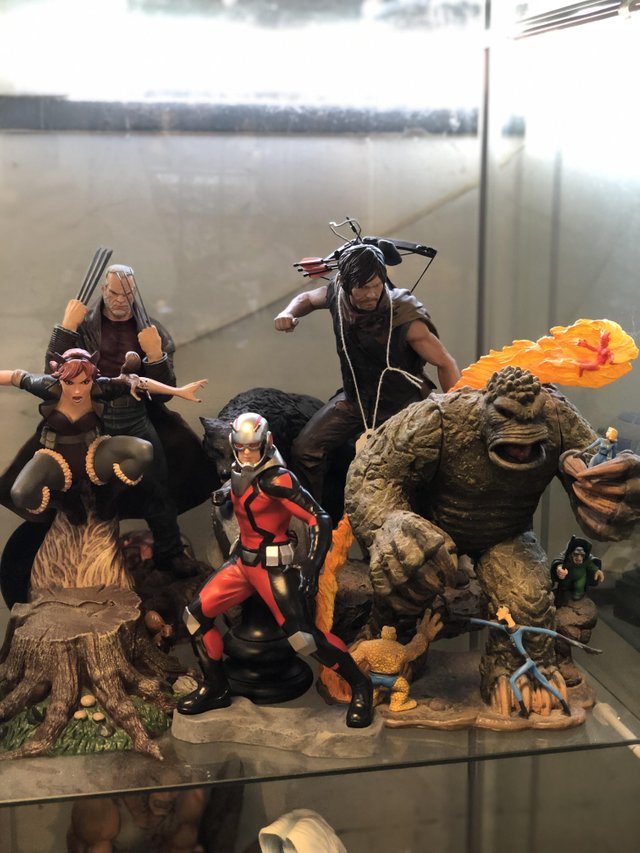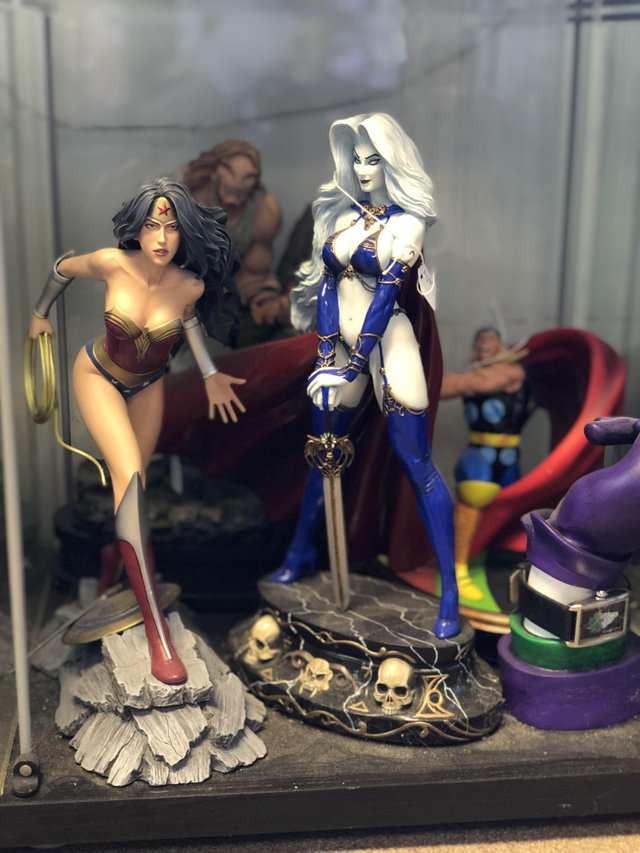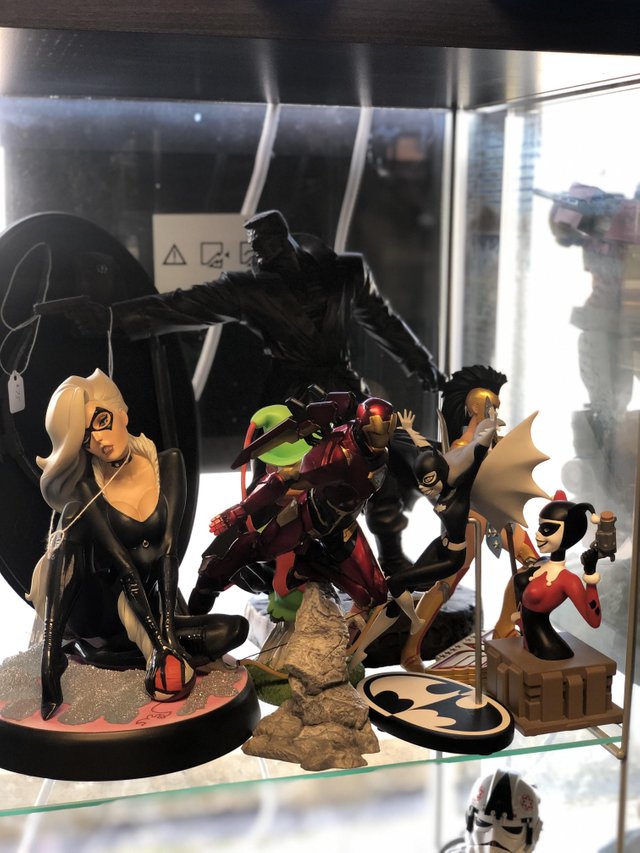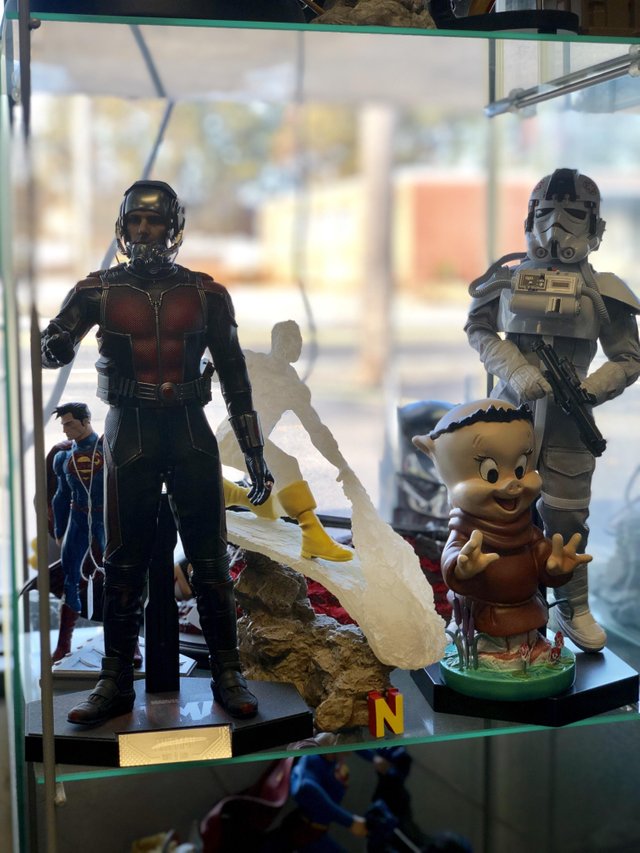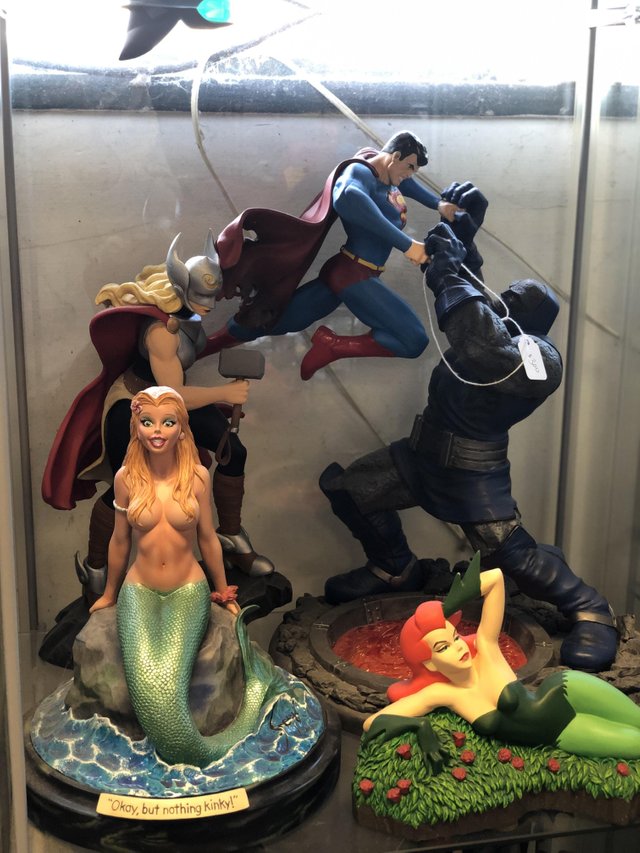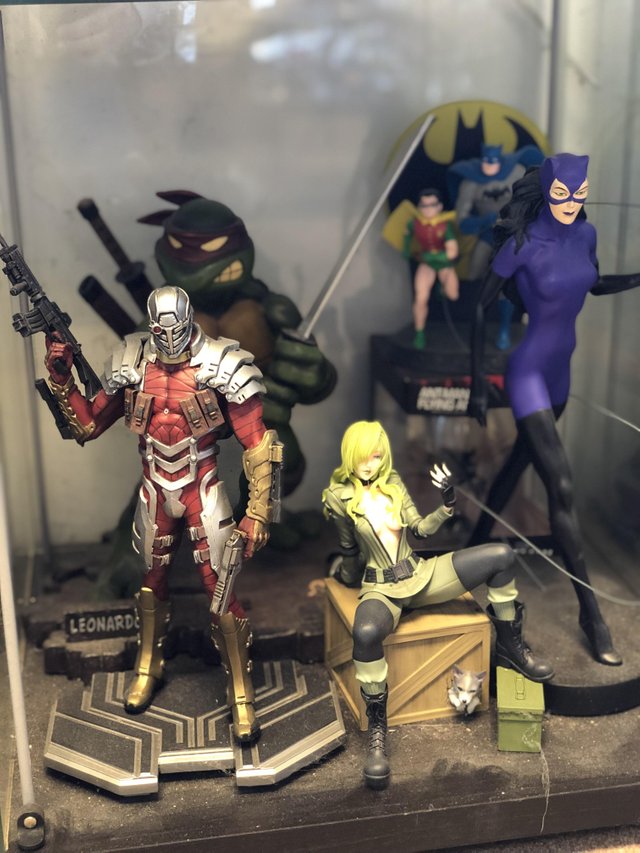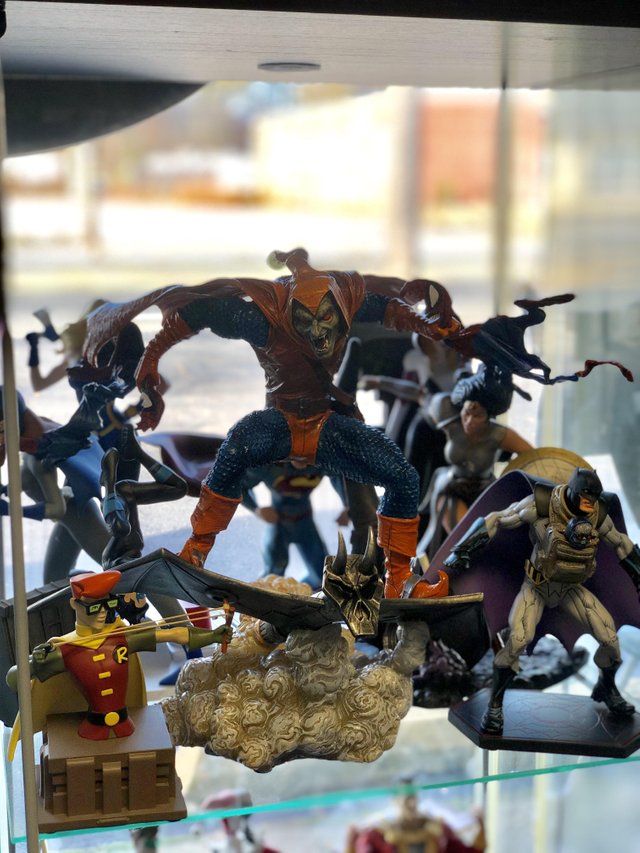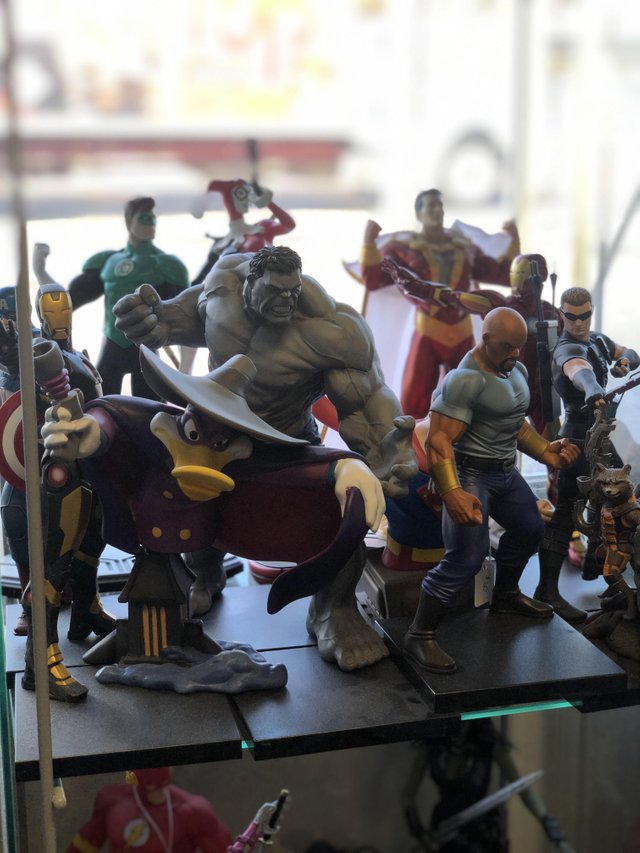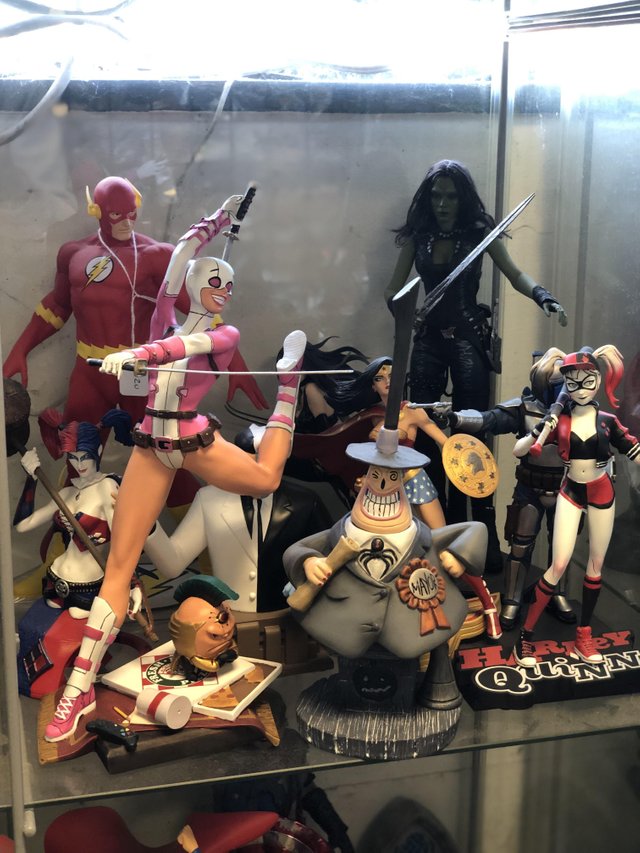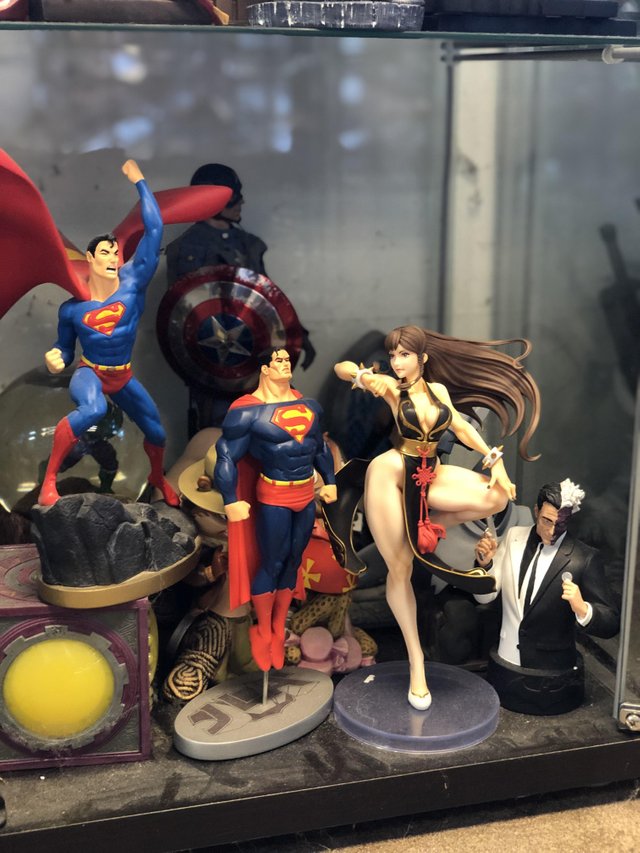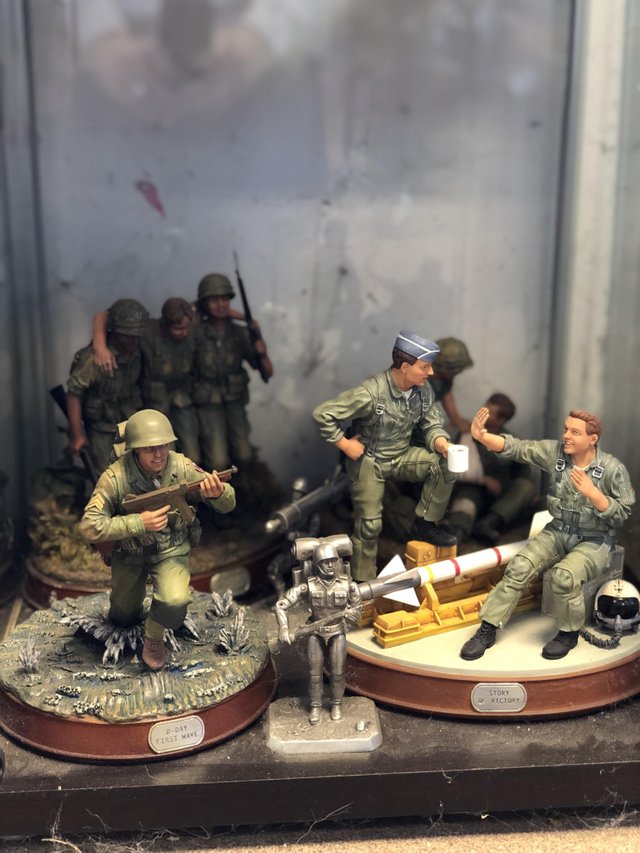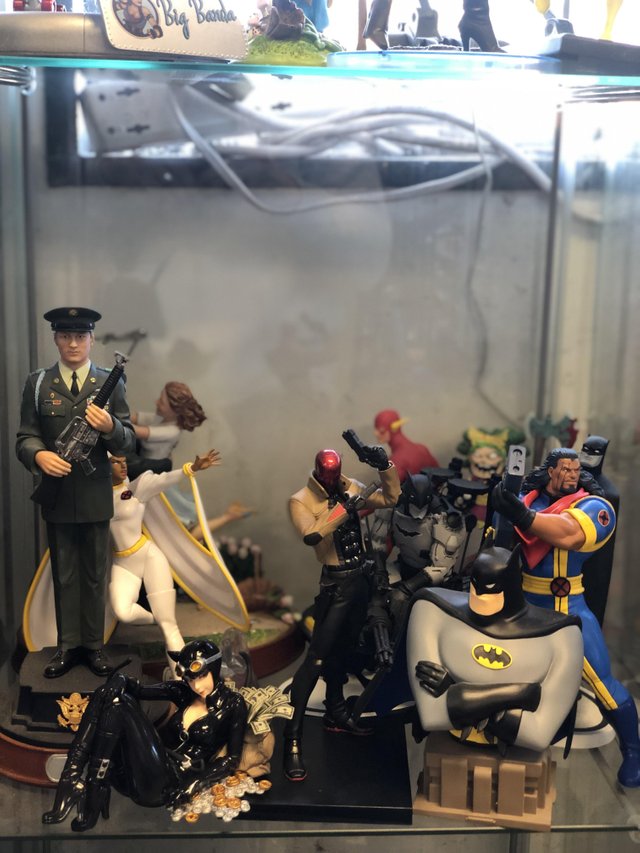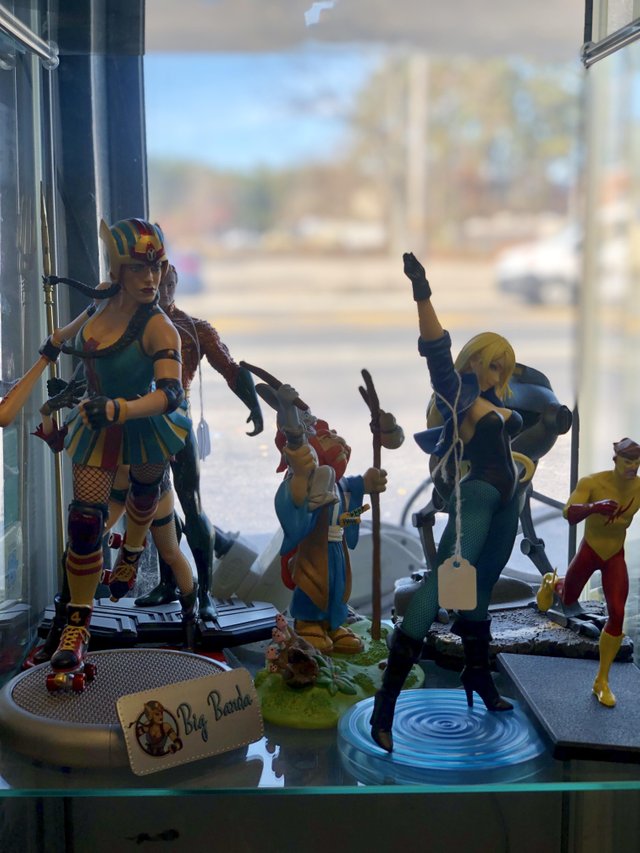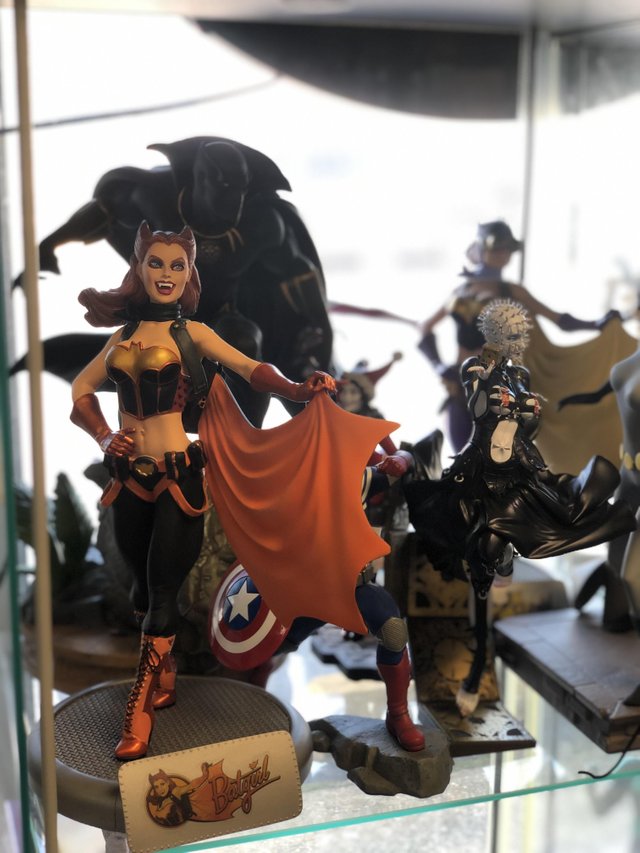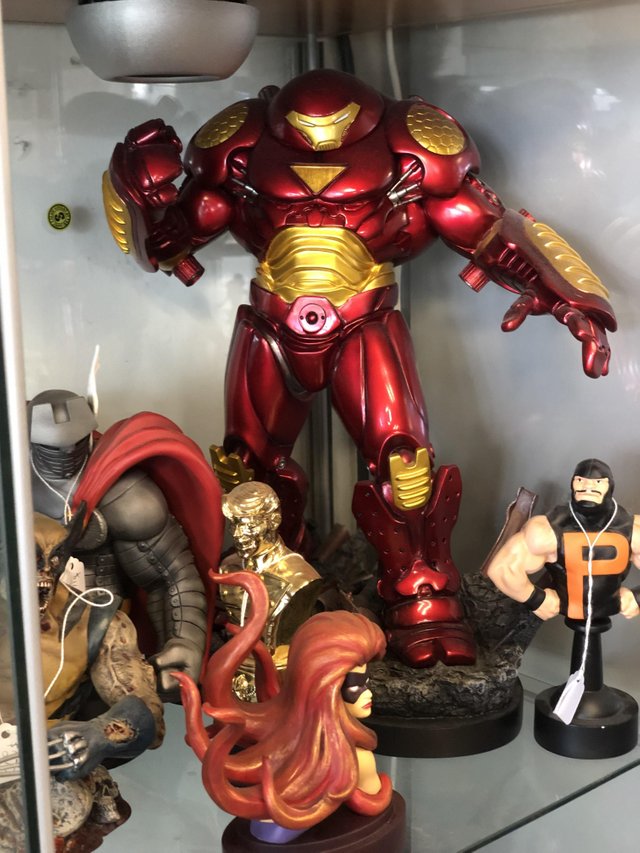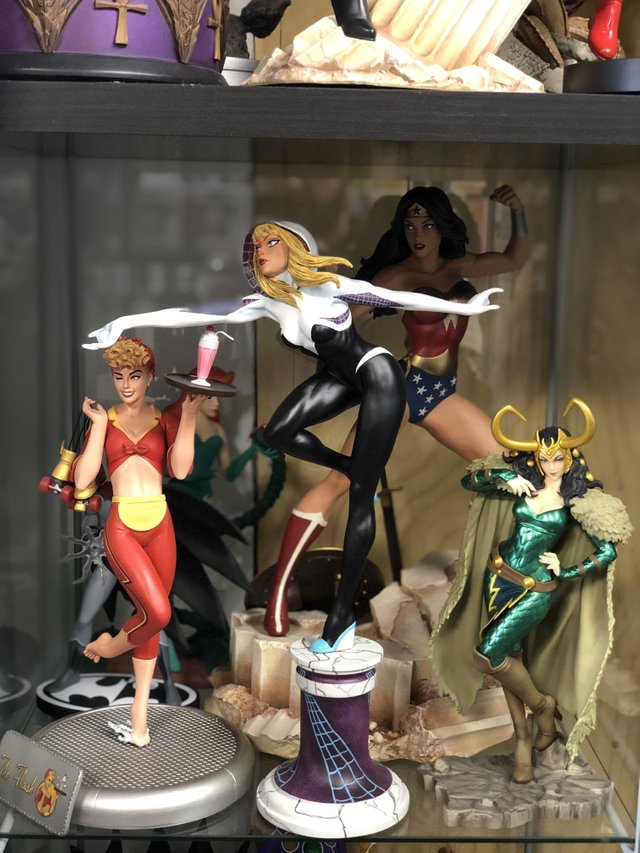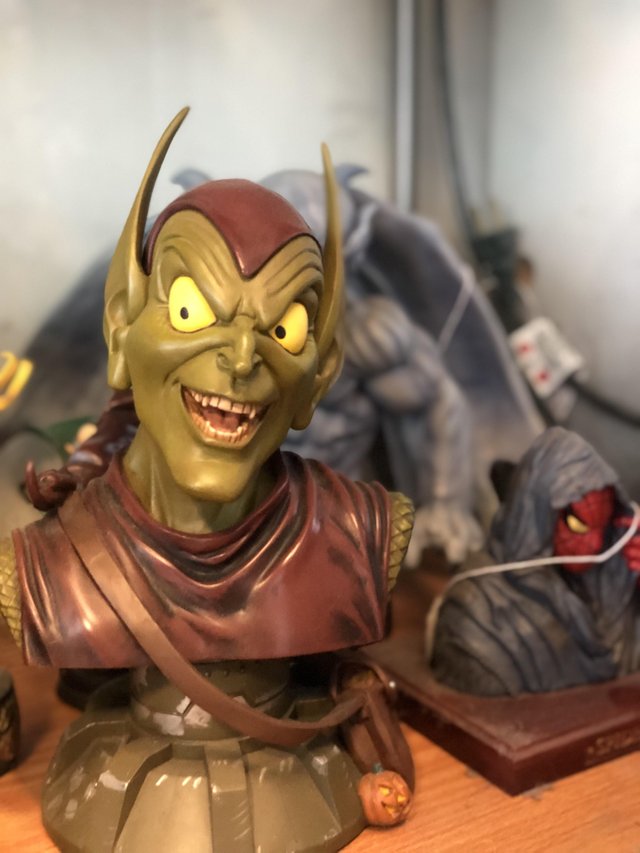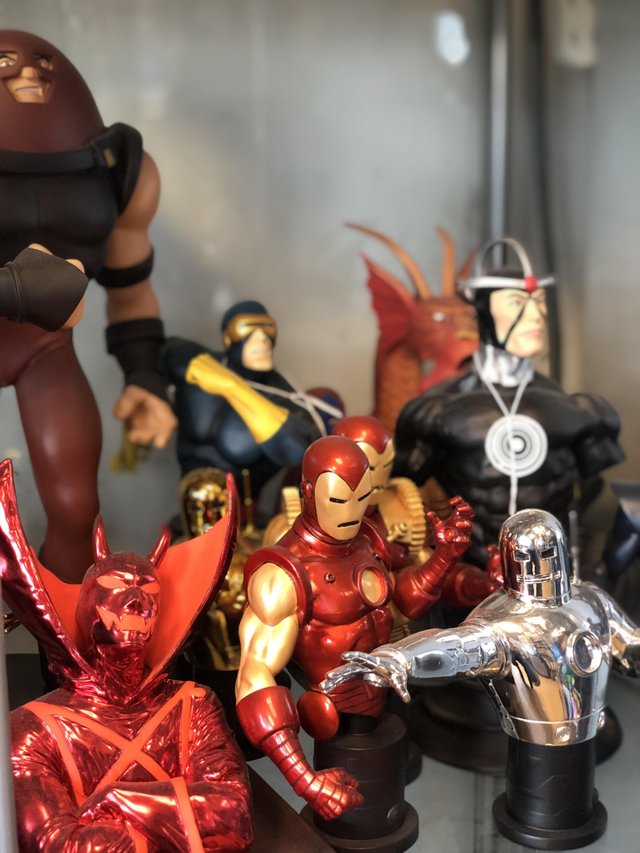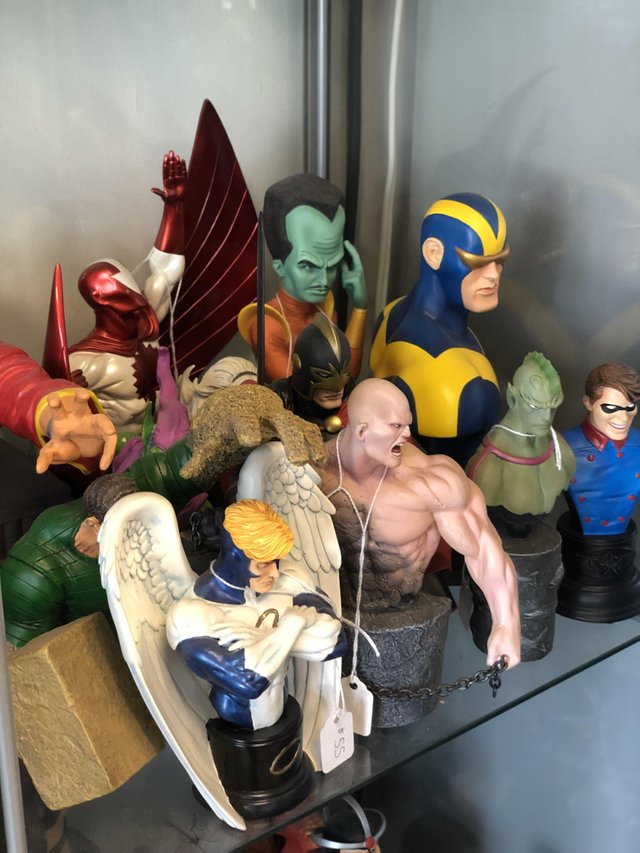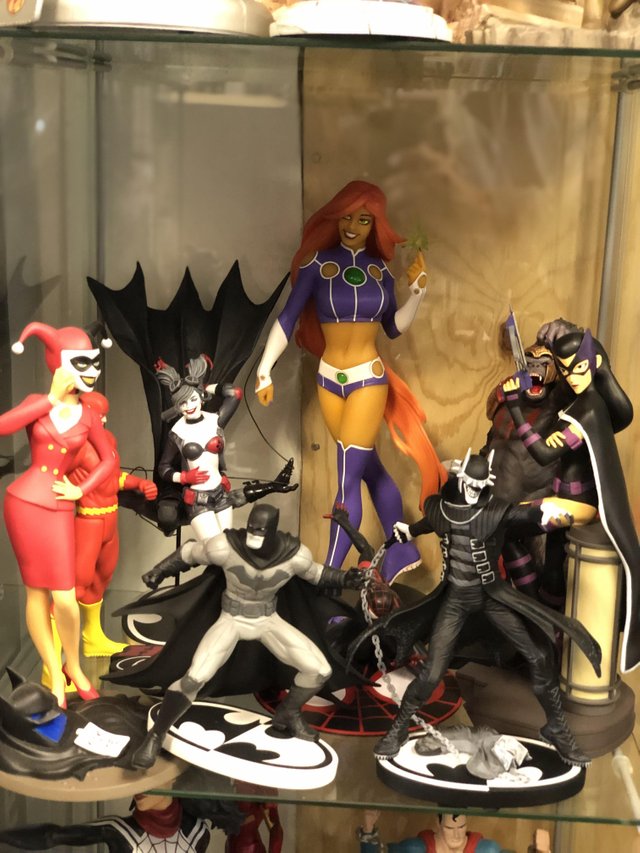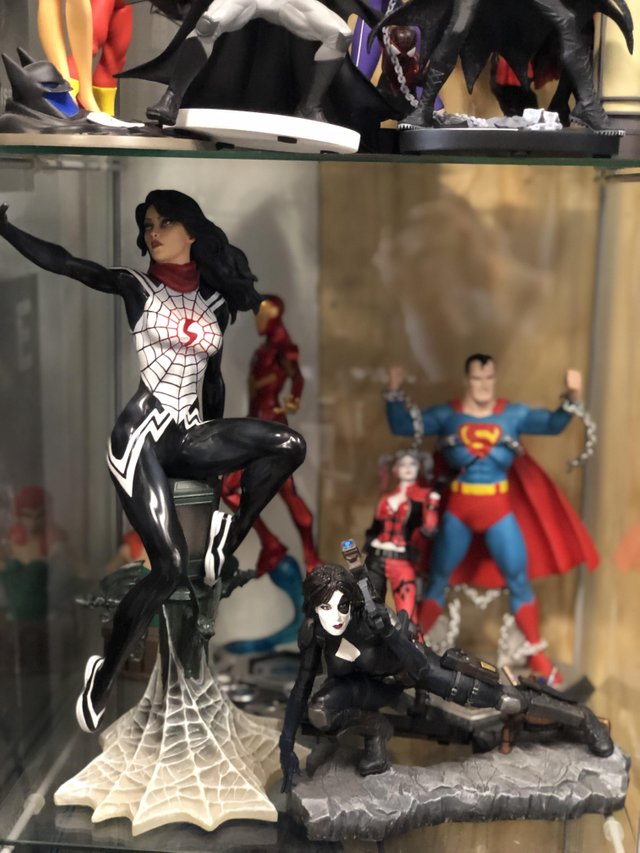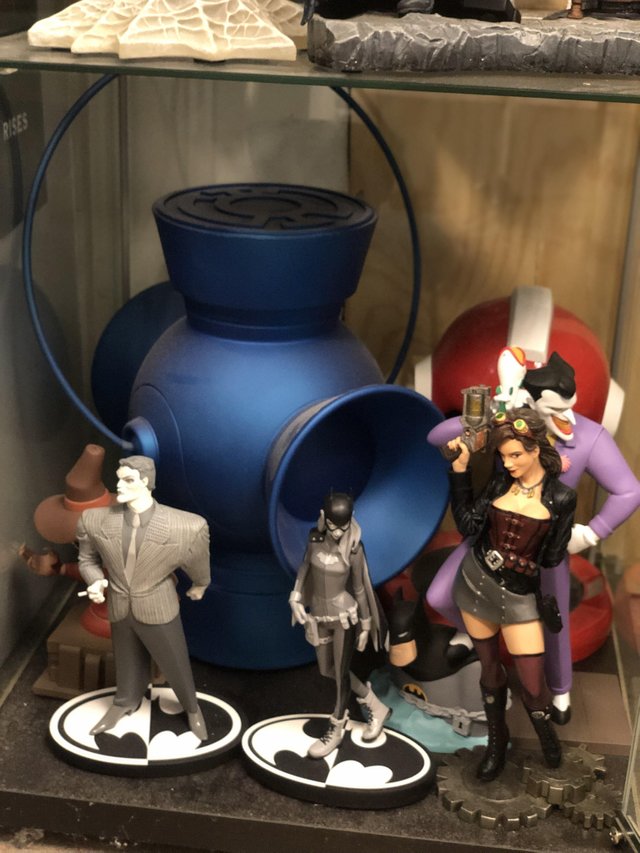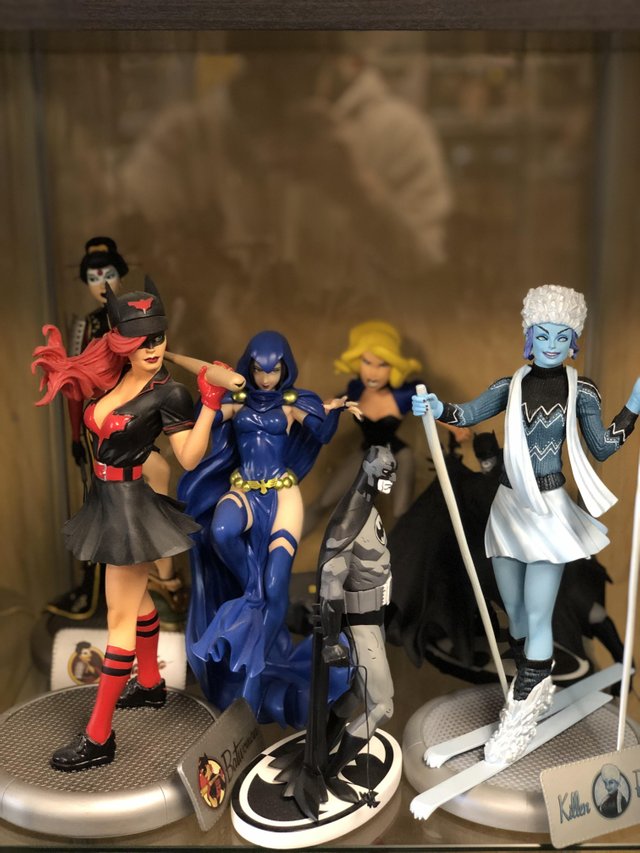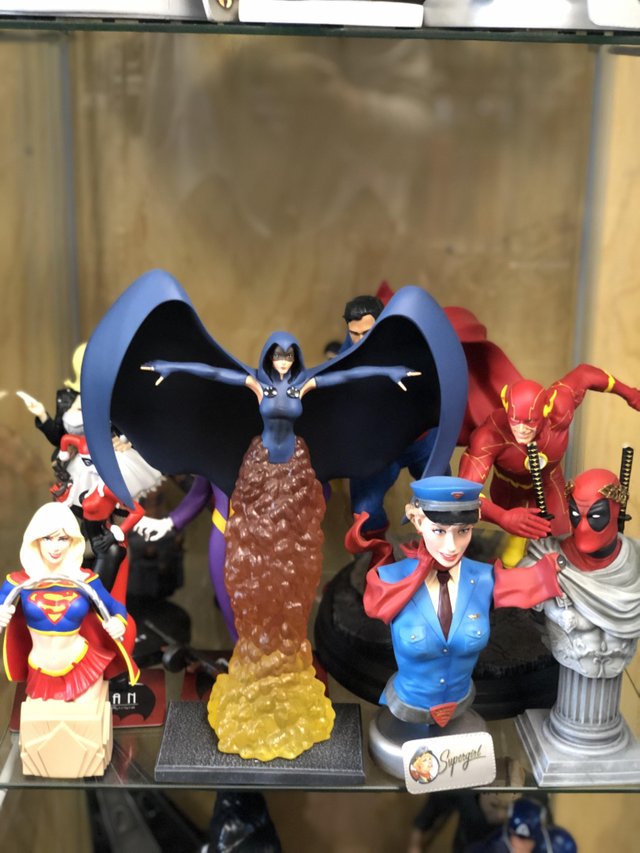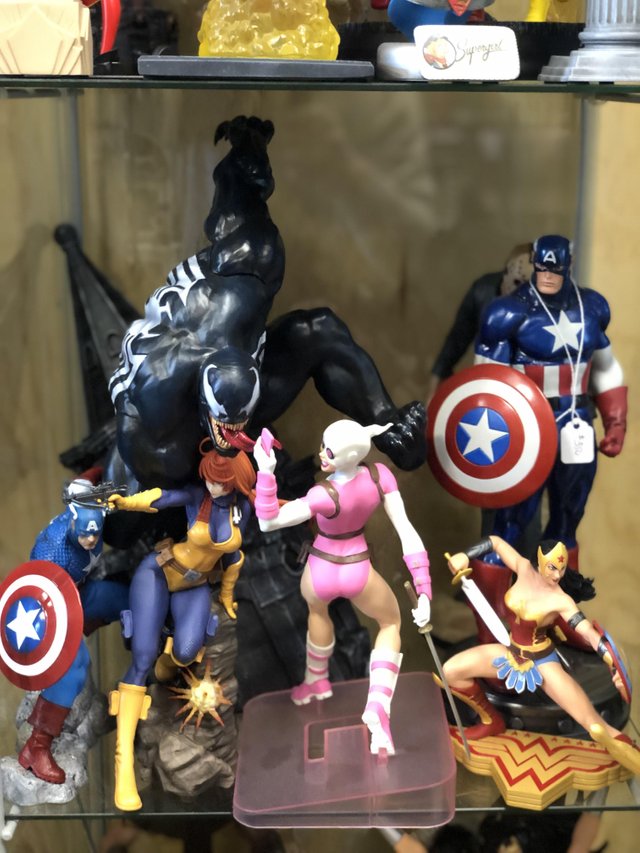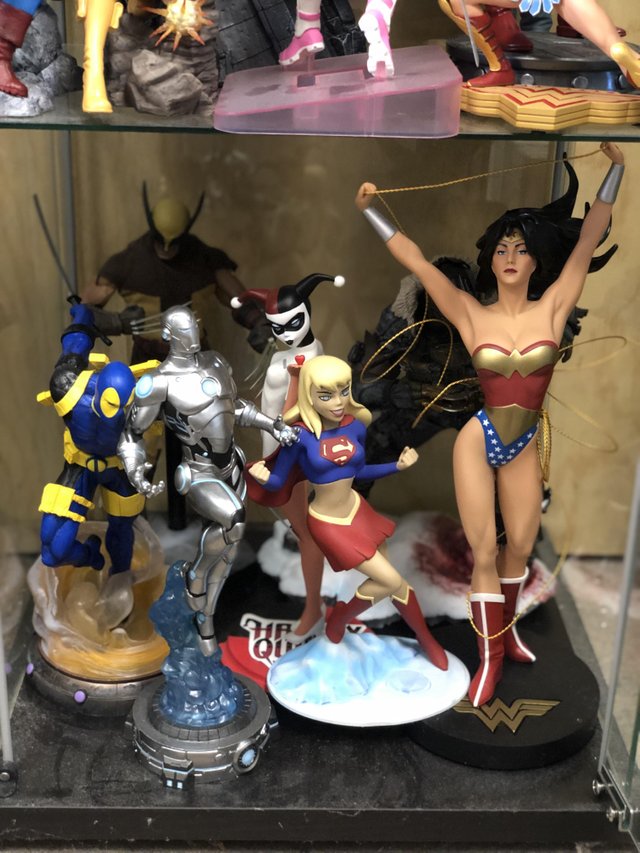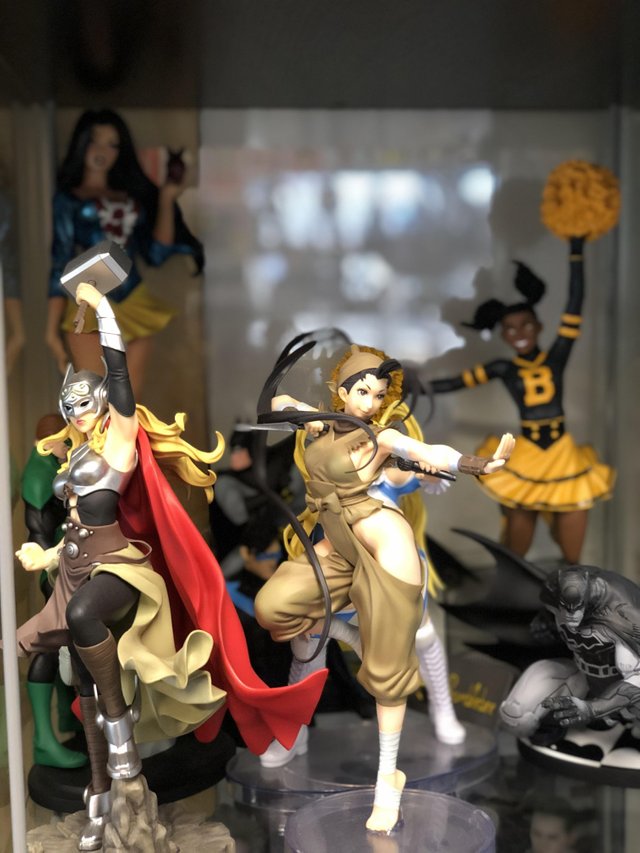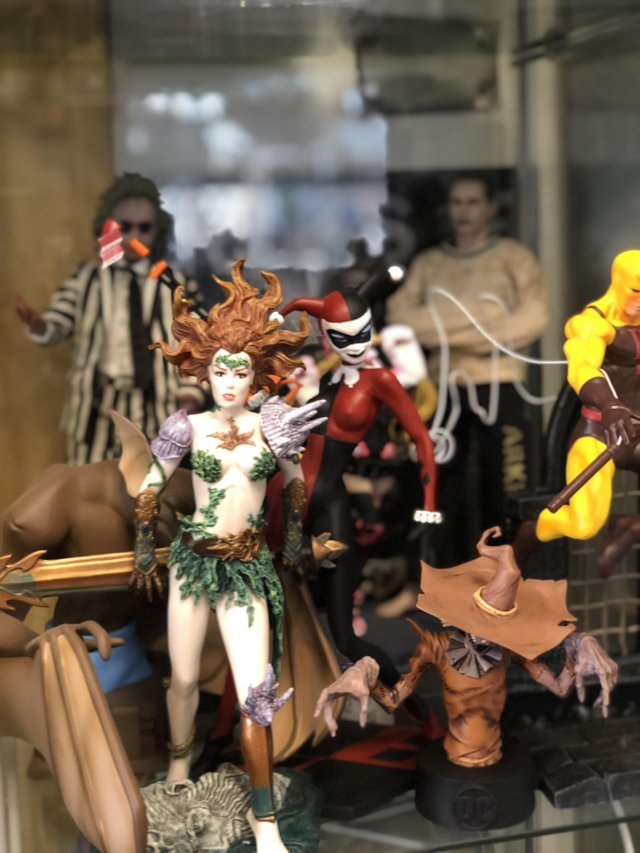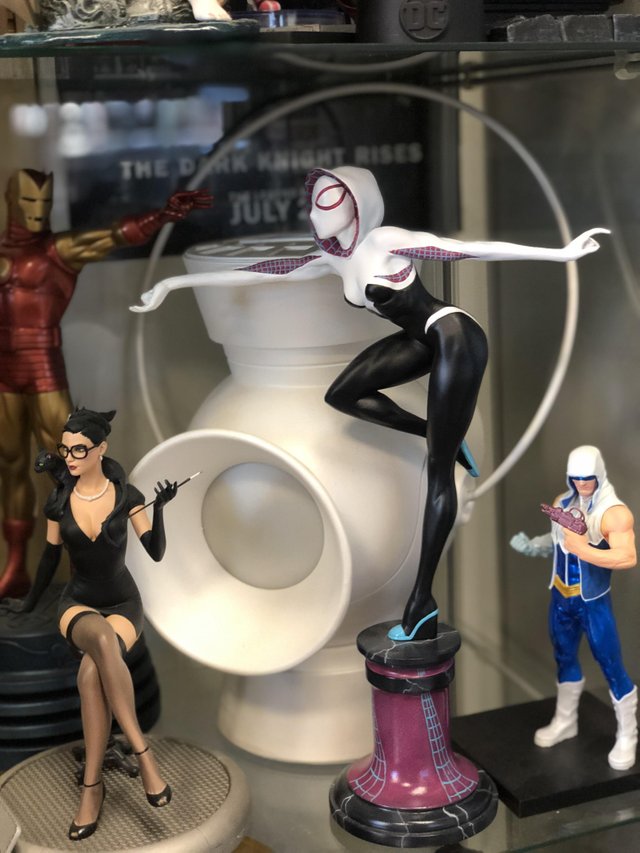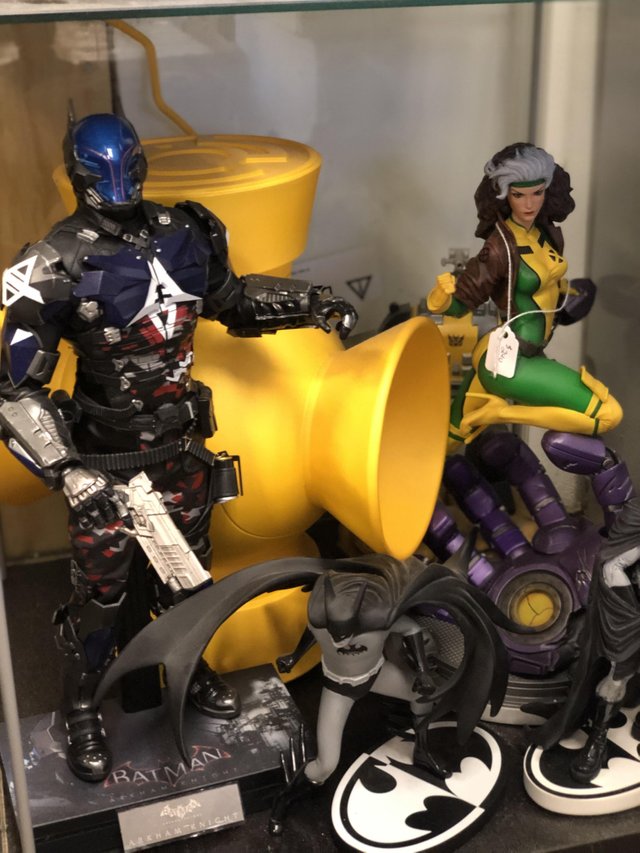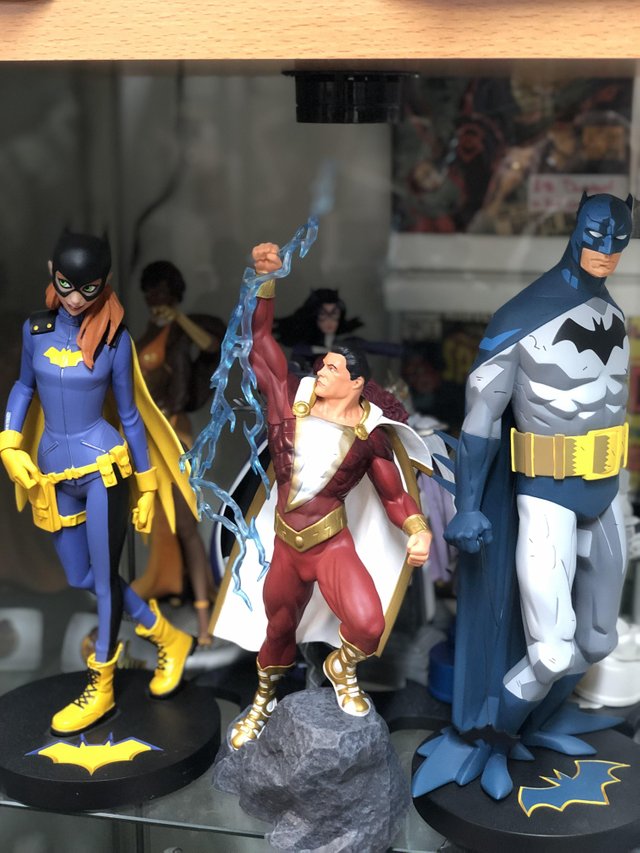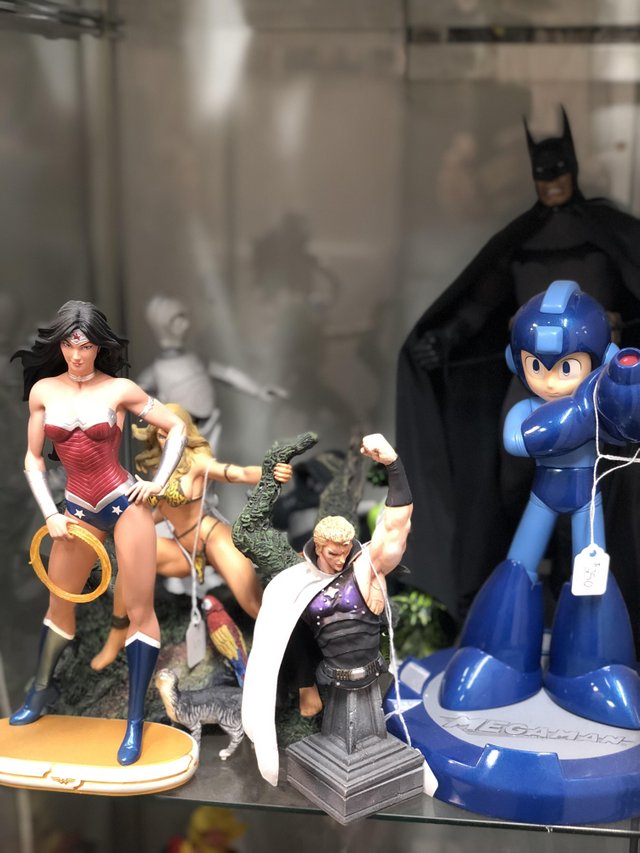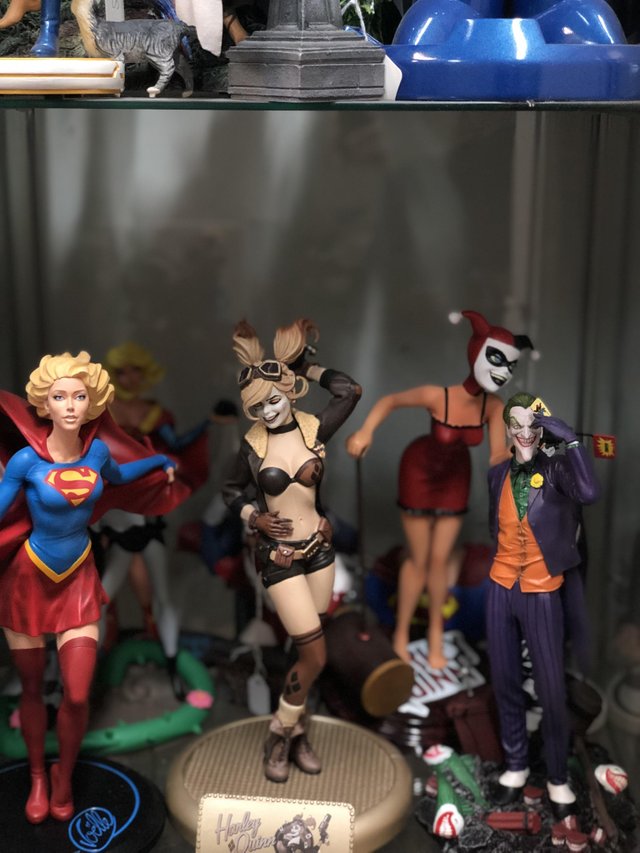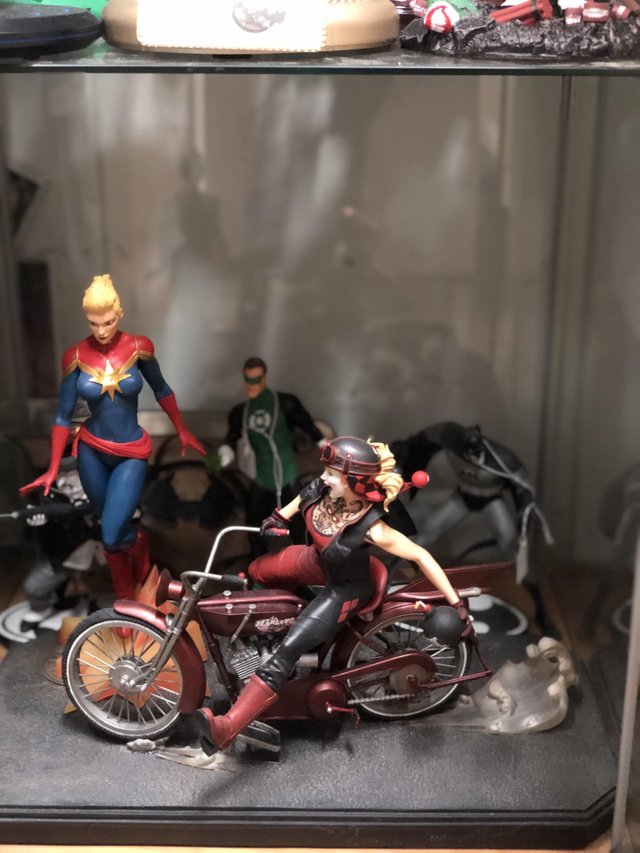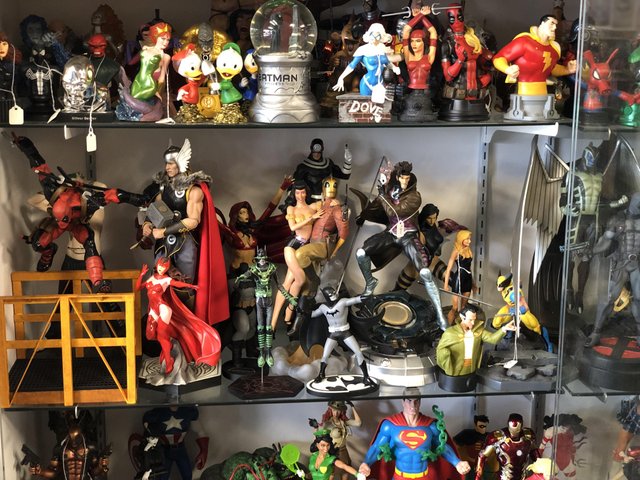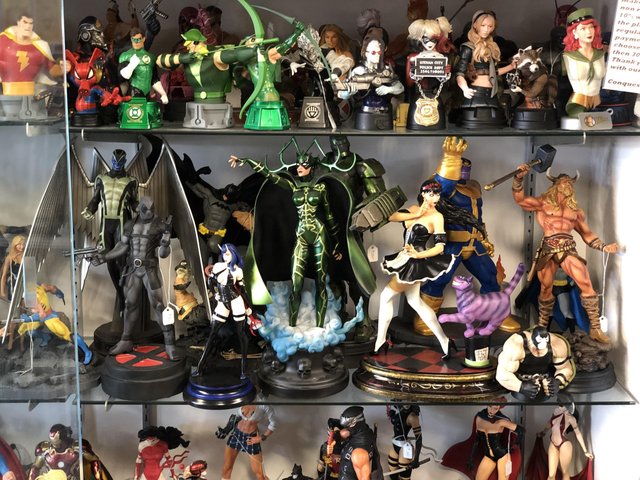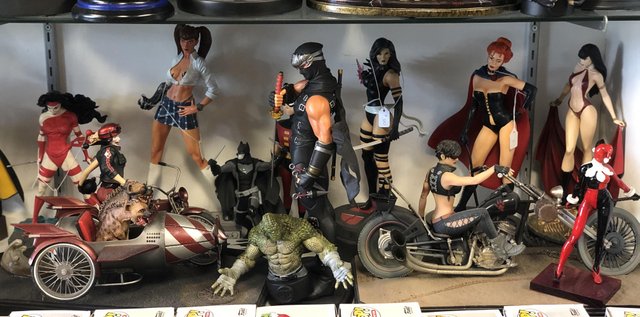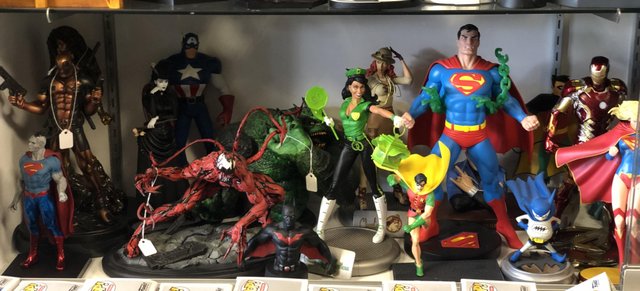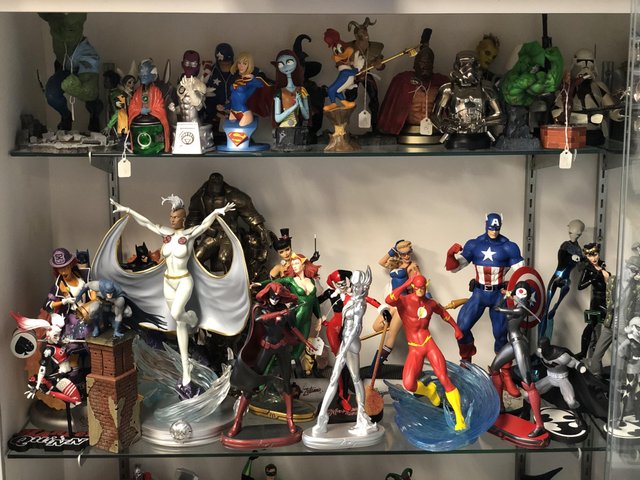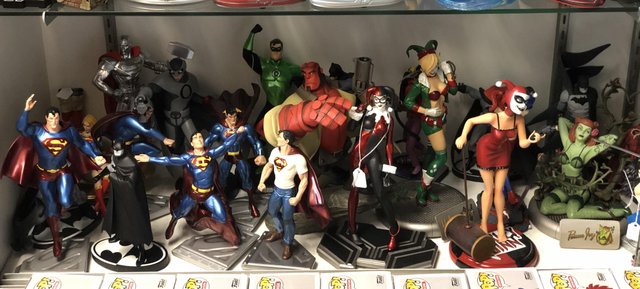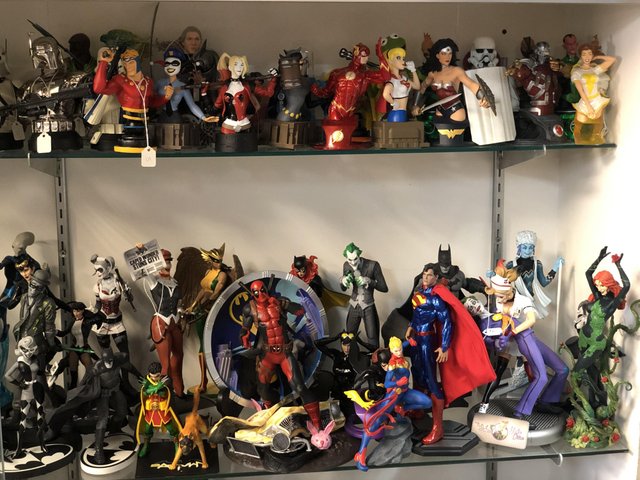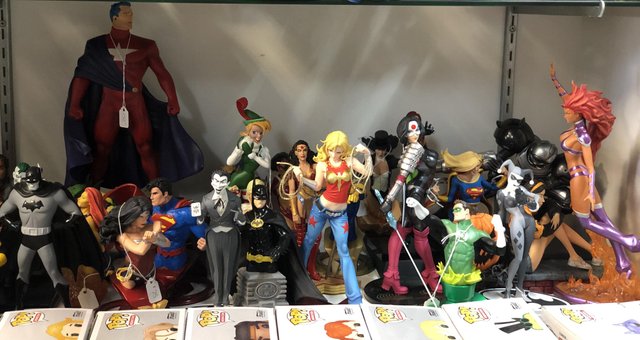 Yay!!! You made it! Congrats!!! So what's your thoughts?!? Have a favorite piece or character? If so...why? What's the biggest turd you see here (don't say my reflection in the glass)?!? Didn't see your favorite character?!? Just ask and I'll let you know if it even exists!!!
Anyway, thanks for taking the tour with me folks!!!!
Blewitt