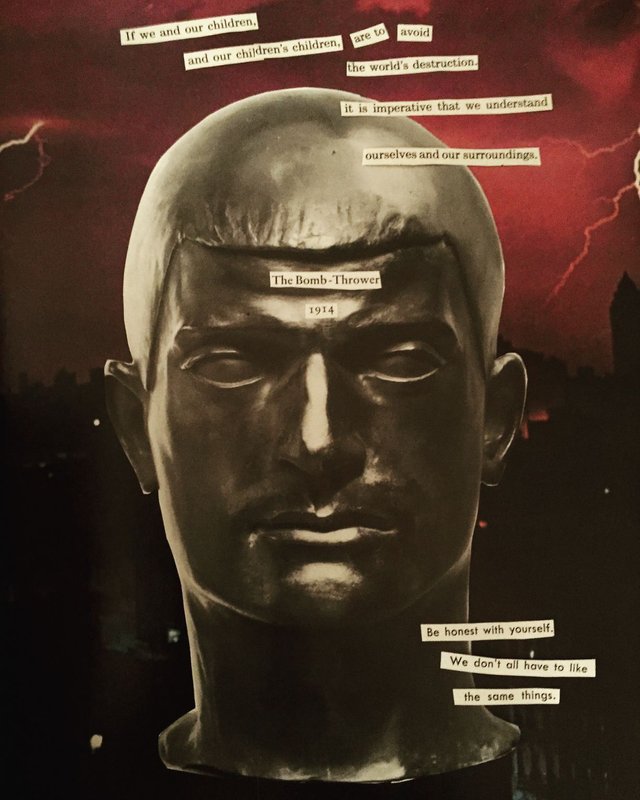 ---
The centerpiece of this collage is Maurice Stern's 1914 sculpture "The Bomb-Thrower."
"Without the title, the spectator would be without a clue to the subject matter of the piece. With the title added, this cold, distinguished-looking youth, with his helmetlike head of hair, becomes a disturbing robot." -from a write-up in The Figure in 20th Century American Art: Selections from The Metropolitan Museum of Art
A reflection on my feelings that most people are very blind, and are willing to destroy the world because they would rather create hostility and hate to cure their boredom and discontent than put their energy into making the world better. Not everyone thinks like you, looks like you, likes the things you like, has the same political and religious beliefs, etc. Get over it. We are all unique, and that's the cool part about being human.
---