The price of Bitcoin has been appreciating lately, it looks like we should be seeing that $6000 price target prediction come true sooner than later!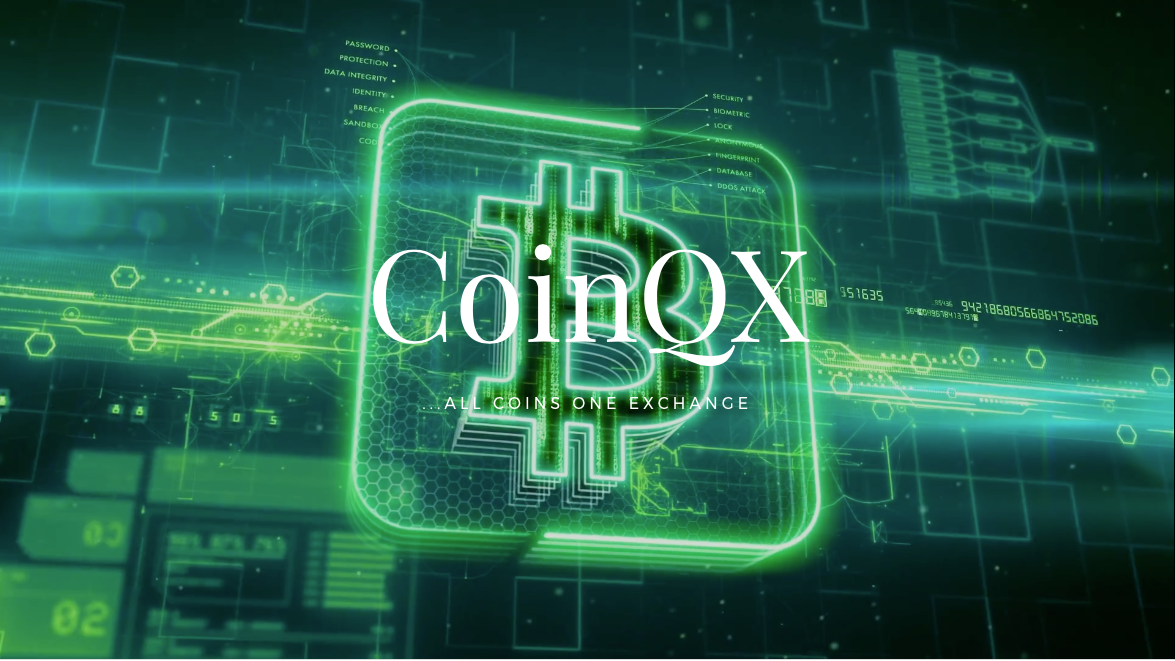 Holding and stacking Bitcoin is proving to be the winner time and time again!
This year I have been accumulating Bitcoin, as well as Bitcoin stocks, and the one new Bitcoin stock that has caught my attention is First Bitcoin Cap Corp!
CoinQX.com trades on the Stock Market under the symbol BITCF, it is the first publicly traded digital currency exchange ever, time to get in!
Their website's slogan is "all coins one exchange," and from what I have seen so far signing up, it appears to be a very impressive website from the available offerings, and can't wait to get trading soon! Besides the 100+ digital currencies you can trade on their site, they also offer futures trading in digital currency, and there is also even away to link up to your bank account, everything I will need to get trading and making some Bitcoin that's for sure!
Five Days ago I decided to pull the trigger and buy some more BITCF on the dip to cost average down one of my positions, and it turned out to be a good decision so far!


0.40 cents seemed like a good price to cost average, so I set my limit order on E*Trade and waited patiently for my fill. Cost averaging is basically stocking up on an asset over time, when you "stock up" you buy more on the dips, and less on the rips! Below is a chart of First Bitcoin Cap Corp.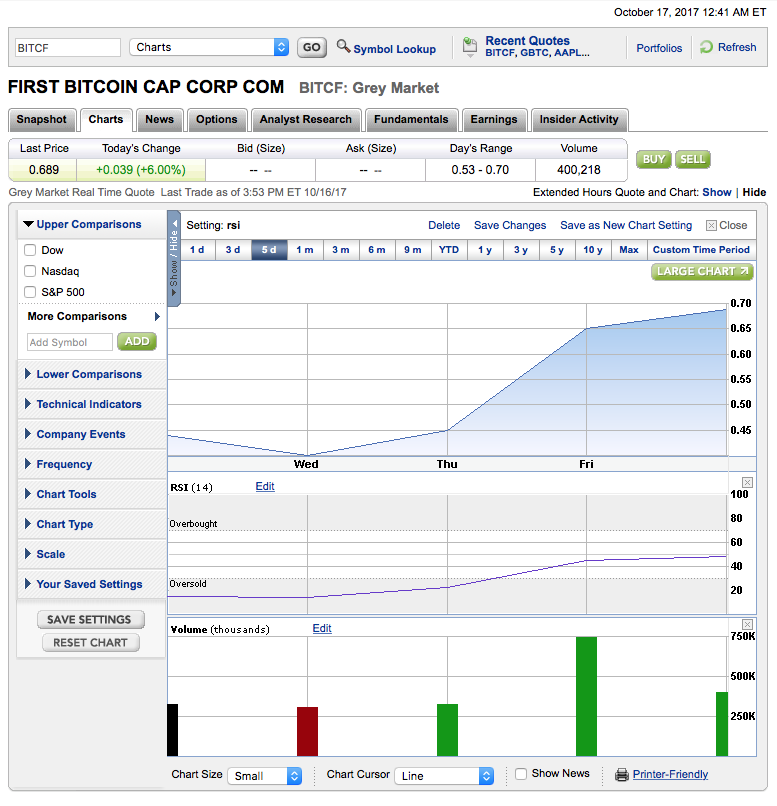 As you can see, BITCF is on a roll again, it may be time to pick up some cheap BITCF on the dip!
If you like this cryptocurrency trading blog please upvote and follow me @coininstant for more!