How are your weekends?!
Over the past 24 hours, Steem has gained a double-digit growth as it shoots up to $0.50, a level that has only seen since November last year!!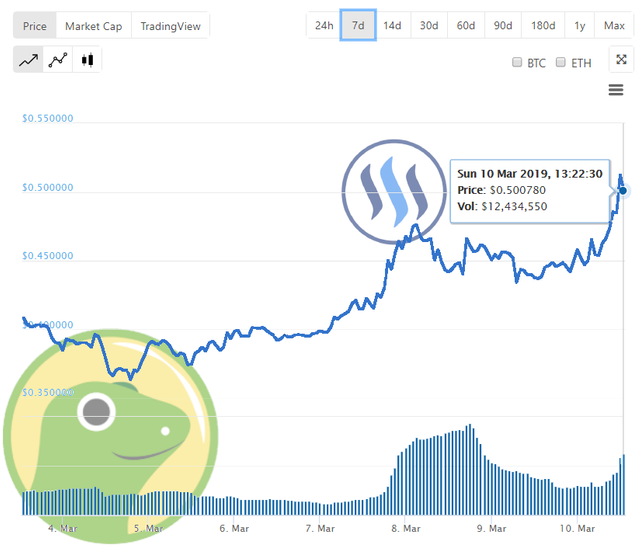 In fact, this rise of Steem price does not correlate to the rise of Bitcoin, making it gain against Bitcoin itself as seen on CoinGecko.com

From our data, even though the top traded place of Steem is still Upbit, Korean Exchanges no longer hold the top 2 spots as the Trading volume of Steem/BTC in Binance overtakes that of Bithumb. The recent listing of Steem on Huobi also sees a near $1 Million Dollars in Daily Volume.
What do you feel about this?
Will $0.50 be the next level where Steem price will hold? Or is it a rally that will bring Steem back to "normal" price.
And most importantly;
Are you selling your Steem? Share your thoughts in the comments below!
---
Please consider voting for our Witness Campaign!