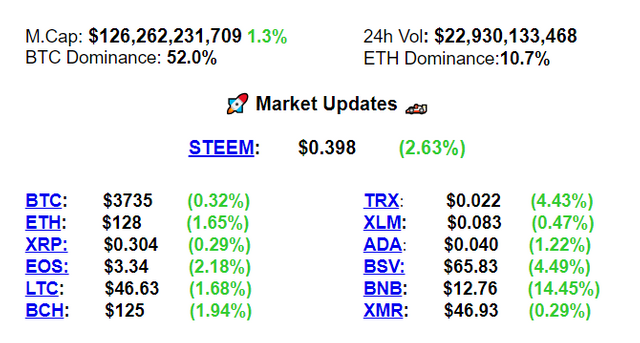 Here are 4 interesting news of the day:
1. Coinbase Pushes Out Ex-Hacking Team Employees Following Uproar
Coinbase is parting ways with several employees from Neutrino following widespread criticism from the acquisition.
CEO Brian Armstrong announced that Coinbase and Neutrino have decided they will let go Neutrino employees who previously worked for Hacking Team.
Hacking Team was a startup that governments known for human rights abuses, hence the affiliation draws ire from the crypto community.
2. Tron and Tether Partner to Issue USDT on the Tron Network
Tron (TRX) and Tether (USDT) have announced a partnership to introduce USDT to the Tron network by the second quarter of 2019 in a press release.
The TRC20-based USDT will be interoperable with all Tron-based protocols and Dapps.
3. Corporation behind Dash lays off senior staff
Approximately 8 percent of the Dash Corp.'s staff will leave the company on March 7, including their Head of Strategy and Head of Business.
"Dash Core Group was faced with some tough decisions to maintain financial stability in light of the current market," CEO Ryan Taylor wrote in a forum post.
The layoff includes a total elimination of the HR Department, whose duties will be given to individual managers.
4. Starbucks Going Crypto, Received 'Significant Equity' in Bakkt to Integrate Bitcoin Payments in Stores: Report
Starbucks now holds "significant equity" in the upcoming crypto platform Bakkt in an agreement.
The giant Coffee chain will install Bakkt's payment software in its stores, which customers can use to pay with crypto.
The amount of equity Starbucks received in the deal is confidential.
---
Pop Quiz!!: Big Upvotes for Correct answers!
Comment Below your answer, one answer per steemian, duplicate answers will be decided by who is first, spam answers / bad players will get flagged.
Name 1 (one) Stablecoin that is found on CoinGecko.com
looking forward to your comments!